Work at Vaimo
Make your mark on the booming digital commerce industry and build your career surrounded by skilled, creative and passionate people.
Open positions
Our Story
Founded in 2008 in Sweden, Vaimo has grown organically from a 3-person start-up to a global full-service commerce solutions provider with 500+ employees in 20 offices across 15 countries. We're trusted commerce experts and long-term strategic partners for B2B, B2C, and B2D businesses.
We live and breathe digital commerce.
The name VAIMO is derived from the Sami word for 'heart'—no other word is better at describing our heritage, our drive and our passion for what we do. Our purpose is to drive success in digital commerce. It's what excites us and gets Vaimoers up each and every morning. We strive to find new and better ways to help our clients excel in commerce, transform their businesses and reach their full potential.
Vaimo's work environment thrives on a passion to succeed as one. Embrace your inner adventure and join us to shape the future of commerce.
See office listings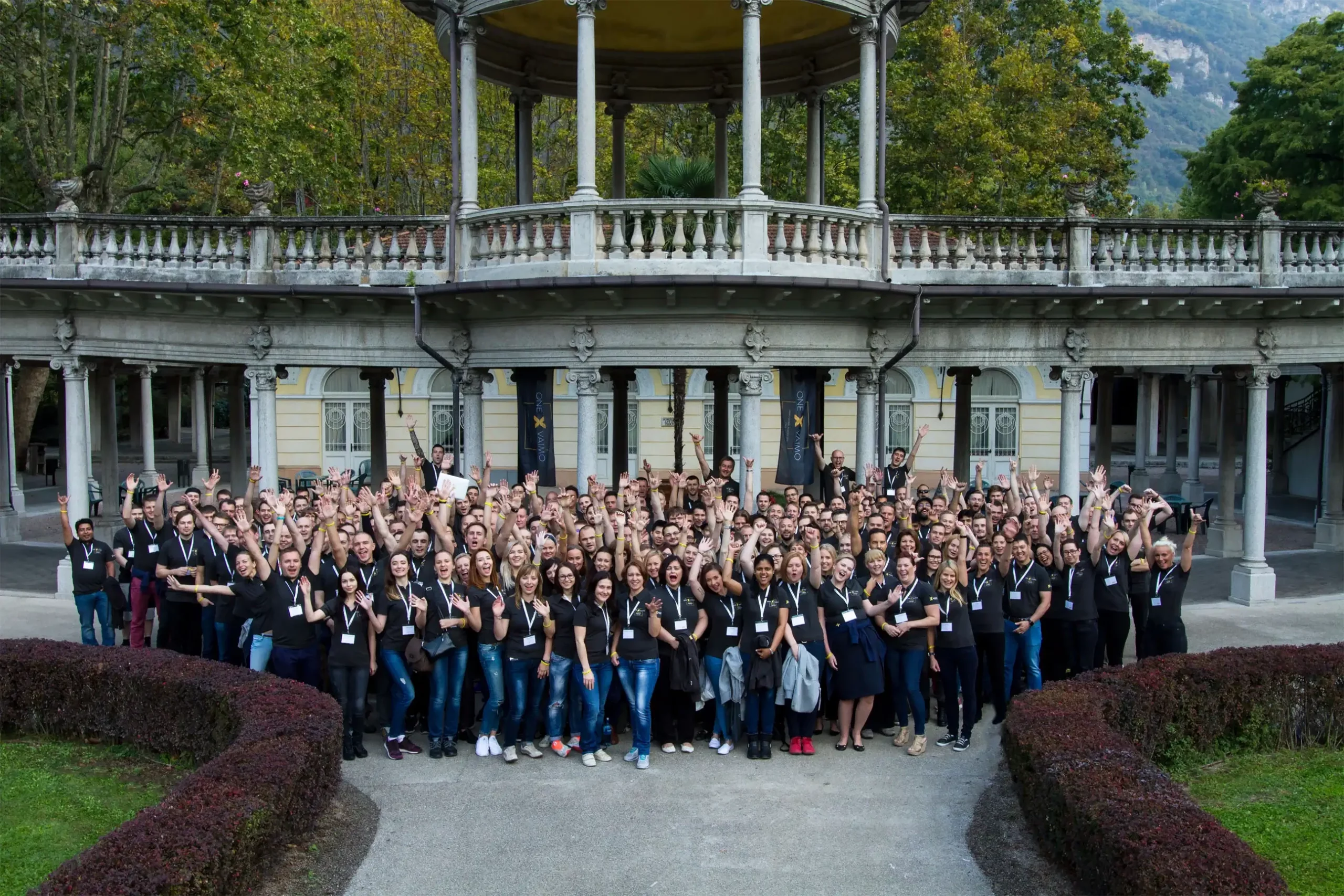 You'll be part of a diverse and passionate collective who love what they do.

You'll have cutting edge tools and the environment to grow, diversify and strengthen your skill set.

You'll be appreciated for all your talent and ambitions, with a great opportunity for you to move up in the company.
Our values connect and inspire us
Vaimo is all about openness, honesty, and transparency. We connect people through communication, socializing, sharing, and collaborating. We care for each other, encourage team-building, recognize successes and celebrate excellence. We embrace challenges, drive improvements, and lead by example.

Along with excellence, openness, and teamwork, our other core value here at Vaimo is fun. And it's one that plays a big role in Vaimo's personality and day-to-day operations.

From movie nights to breakfast bites and summer balls to Crossfit crawls, we are a social, positive, and playful bunch who enjoy each other's company. Head of Marketing at Vaimo

Ella Molin

Curious and innovative by nature, Ella is our digital marketing whiz who is fascinated by digital communication, tech, and human behavior. When she's not infusing our collective with her positivity and marketing expertise, trained actress Ella travels, teaches yoga, and dreams of one day seeing her Neva Masquerade cat, Sasha, on an official Swedish stamp.

Head of Technology Services at Vaimo

Olga Gutenko

Head of Technology Services, Olga, oversees and manages the platform, site reliability engineering, internal IT, and security teams. After hours, travel-enthusiast Olga appreciates the finer things in life, be it exquisite sweets, gourmet food, or a memorable cup of coffee; but they all taste better on a trip to Paris or Singapore.

Content Writer at Vaimo

Renetta Kjeldsen

Writing copy comes easy to our Content Writer Renetta, who dubbed returning to Vaimo just like "coming home." She believes in delivering value to readers through the written word, and mindfully crafting stories to communicate Vaimo's mission. When she's not writing about herself in the third person, Renetta can be found running in the woods or scouring the web for the latest Korean zombie flicks.
Looking for you
Ready to work with world-famous brands across sectors and international markets, cementing their paths to success along with yours?
Vaimo Estonia has received the foreign recruitment grant for supporting recruitment of foreign information and communication technology (ICT) specialists.

Openings
See available positions below