Work at Vaimo
Make your mark on the booming digital commerce industry and build your career surrounded by skilled, creative and passionate people.
åbne positioner
Our Story
Vaimo was founded in 2008 in Sweden and has organically grown from a 3 person start-up to a global full-service commerce solutions provider with over 500 employees in over 20 offices across 15+ countries. From day one, we've been 100% focused on eCommerce and have become one of the most trusted commerce experts and long-term strategic partners for B2B and B2C businesses.
The name VAIMO is derived from the Sami word for 'heart'—no other word is better at describing our heritage, our drive and our passion for what we do. Our one and only purpose on a day to day basis is to drive success in digital commerce. It's what excites us and gets Vaimoers up each and every morning. We strive to find new and better ways to help our clients excel in commerce, transform their businesses and reach their full potential.
Vaimo's work environment thrives on a passion to succeed as one. Embrace your inner adventure and join us to shape the future of commerce.
See office listings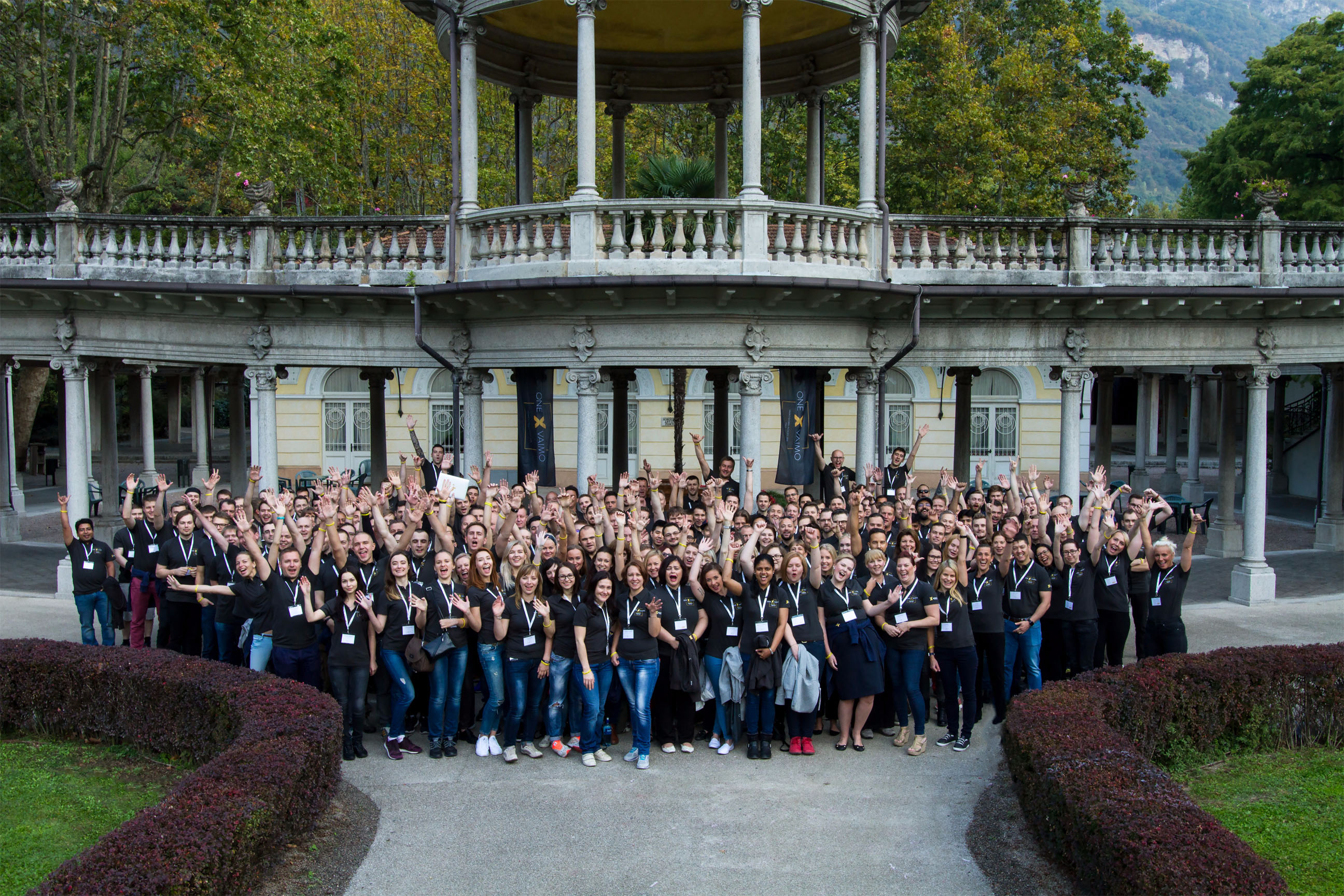 You'll be part of a diverse and passionate collective who love what they do.

You'll have cutting edge tools and the environment to grow, diversify and strengthen your skill set.

You'll be appreciated for all your talent and ambitions, with a great opportunity for you to move up in the company.
Our values connect and inspire us
Vaimo is all about openness, honesty and transparency. We connect people through communication, socialising, sharing and collaborating. We care for each other, encourage team-building, recognise successes and celebrate excellence. We embrace challenges, drive improvements and lead by example.

Along with excellence, openness and teamwork, our other core value here at Vaimo is fun. And it's one that plays a big role in Vaimo's personality and day-to-day operations.

From movie nights to breakfast bites and summer balls to Crossfit crawls, we are a social, positive and playful bunch who enjoy each other's company. Head of Marketing at Vaimo

Ella Molin

"What I like about Vaimo that every employee's opinion matters. You have the freedom and encouraged to try new ways, new tools to come to even better results- to drive towards excellence. And having smart people around you, many with great leadership skills supports teamwork and generates a lot of positive synergy. "

Solution Architect at Vaimo

Barny Shergold

"There are many reasons why working at Vaimo, for me, is almost the perfect job. I have been working in development for over 30 years and Vaimo has given me more opportunities in the past 15 months than most companies did in 5-10 years, if ever."

Project Coordinator at Vaimo

Caroline Van Dyk

"The one priceless measurement that stands out above anything else at Vaimo is the personal and professional growth rate and secondly it's the place where I have the most FUN!!"
Looking for you
Ready to work with world-famous brands across sectors and international markets, cementing their paths to success along with yours? Interested?
Vaimo Estonia has received the foreign recruitment grant for supporting recruitment of foreign information and communication technology (ICT) specialists.

Positions
Se ledige positions nedenfor