B2B Commerce
B2B customer preferences and expectations are constantly changing, and digital commerce is playing a bigger and bigger role in the strategy of manufacturers, wholesalers and distributors. Our 500+ digital commerce experts are ready to give your business a flexible and intelligent commerce solution to help you thrive in the evolving world of B2B commerce.
We provide sophisticated B2B commerce solutions
B2B consumer preferences and expectations are constantly changing in line with our increasingly digitised world. Today's buyers demand immediacy and convenience—they want a faster buying process and the flexibility and autonomy to purchase 24/7. Moving your B2B business into the digital world creates opportunities and helps you to deliver seamless customer experiences across channels and devices. With the rapid growth in B2B global eCommerce sales, now is the time to implement everything that B2B eCommerce has to offer to ensure the long-term growth of your business.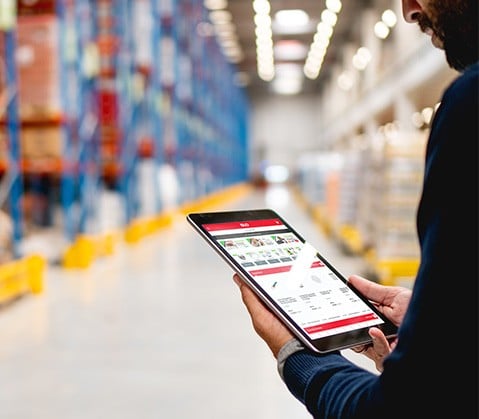 Build loyalty
Allow fast, frictionless purchasing
Quick ordering tools
Order by SKU
Requisition lists
Fast reordering
Request for quote workflow
PunchOut support
Differentiate with personalised experiences
Custom catalogues and price lists
Segmentation and targeting
Multiple tailored sites
In-store pickup and delivery
Warranty lookup and processing
Provide complete inventory visibility
Accurate real-time inventory levels from all locations and supply chain partners
Reduce costs
Empower customers with self-service functionality
Corporate accounts, buyer roles and permissions
Payments on account, order and quote tracking, account history
Reduce costly ordering errors
SKU inventory validation
Custom catalogues and price lists
Self-service ordering
Zero manual data entry
Manage orders and inventory across channels
Central order management system and inventory allocation across channels
Automated business rules for inventory sourcing
Maintain delivery SLAs
Integrate with any backend system
Extensive APIs and off-the-shelf extensions
Reliable and scalable hosting
High-speed CDN and performance management tools
Single contact for licensing, hosting and support services
Optimised for Magento
Grow revenue
Increase sales with a seamless customer experiences
Mobile ready, responsive site
Powerful merchandising and promotions
Robust content management
Campaign staging & preview
Multichannel eCommerce
Fuel your growth with business intelligence
Predefined reports and report-building tools
Actionable customer, product, and campaign insights
Combine data from multiple sources for deeper insights