Ura Vaimolla
Jätä jälkesi jatkuvasti kasvavaan toimialaan. Ympäröi itsesi taitavilla, luovilla ja innostuneilla ihmisillä ja rakenna uraasi osana tiimiä!
Avoimet paikat
Tarinamme
Vaimo perustettiin vuonna 2008 Ruotsissa ja on kasvanut orgaanisesti kolmen hengen start-upista maailmanlaajuiseksi, täyden palvelun ratkaisutoimittajaksi. Vaimolla työskentelee noin 600 työntekijää 21 toimistossa, 16 maassa. Alusta lähtien olemme keskittyneet pelkästään verkkoliiketoimintaan ja olemme kehittyneet yhdeksi alan luotetuimmista asiantuntijoista ja pitkän aikavälin strategisista, sekä B2C- että B2B-yrityksiä palvelevista kumppaneista.
Nimi Vaimo tulee saamen kielestä ja tarkoittaa sydäntä. Mikään muu sana ei paremmin voisi kuvata perinteitämme, intohimoamme ja tahtoamme menestyä siinä, mitä teemme. Päämäärämme on tuottaa asiakkaillemme digitaalisen liikevaihdon menestystä, jokaisena päivänä. Se innostaa meitä ja on kaikille vaimolaisille hyvä syy nousta aamuisin sängystä. Pyrimme löytämään uusia ja parempia tapoja auttaa asiakkaitamme onnistumaan, parantamaan liiketoimintaansa ja yltämään täyteen potentiaaliinsa.
Työympäristönä Vaimo saa lisää virtaa yhtenä tiiminä onnistumisesta. Löydä sisäinen seikkailijasi ja liity joukkoomme muokkaamaan toimialan tulevaisuutta!
Vaimon toimistot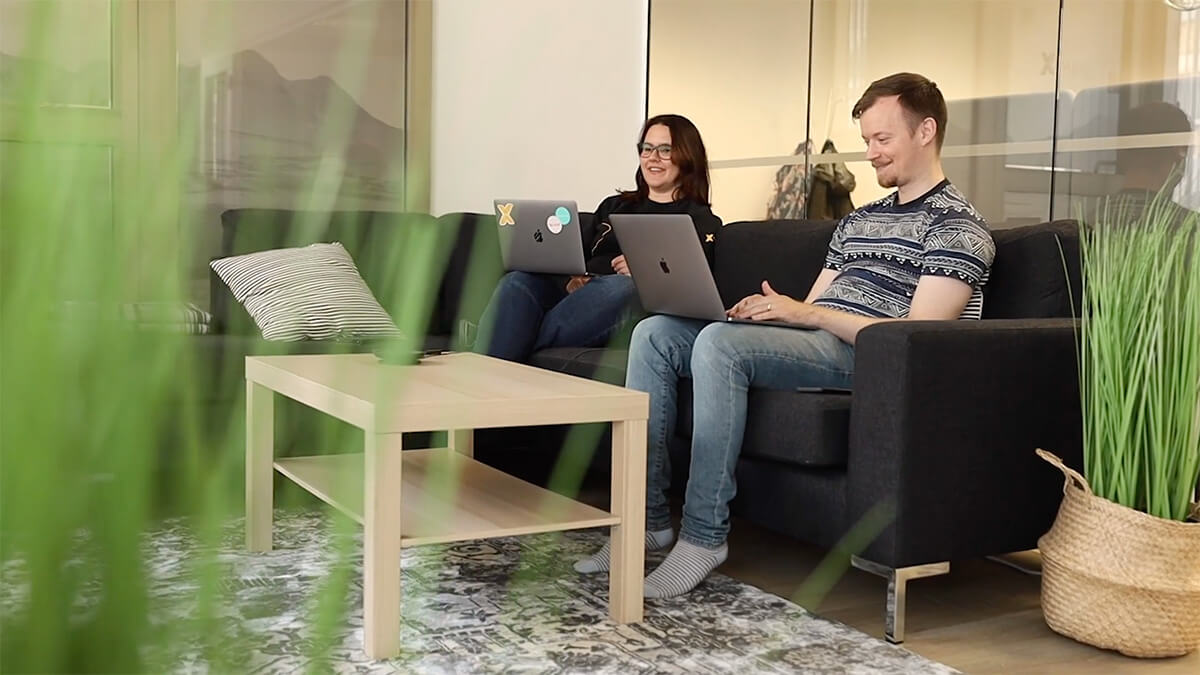 Tulet osaksi monimuotoista ja innostunutta yhteisöä, jonka jäsenet rakastavat työtään.

Saat käyttöösi edistyksellisimmät työkalut ja ympäristön, jossa kasvat, laajennat ja vahvistat osaamistasi.

Lahjakkuuttasi ja kunnianhimoasi arvostetaan, ja mahdollisuudet etenemisellesi yrityksessä ovat erittäin hyvät.
Arvomme yhdistävät ja inspiroivat meitä
Avoimuus, rehellisyys ja läpinäkyvyys ovat Vaimon perusta. Tuomme ihmiset yhteen keskustelemalla, viettämällä aikaa yhdessä, jakamalla asioita ja tekemällä yhteistyötä. Välitämme toisistamme, rohkaisemme tiimin rakentamiseen, palkitsemme onnistumisista ja juhlistamme erinomaisia suorituksia. Otamme haasteet ilolla vastaan, toimimme muutoksen ajureina ja johdamme omalla esimerkillämme.

Korkean laadun, avoimuuden ja tiimityöskentelyn lisäksi myös hauskanpito on Vaimon perusarvo. Sillä onkin iso rooli Vaimon hengen ja päivittäisen työskentelyn kannalta. Olemme sosiaalinen, iloinen ja leikkisä joukko ja nautimme toistemme seurasta. Vaimo
VAIMO GLOBAALISTI:
21 toimistoa eri puolilla maailmaa
Yhteensä 16 eri maassa
Globaalisti noin 600 työntekijää
VAIMO SUOMESSA:
3 toimistoa – Oulussa, Helsingissä ja Jyväskylässä
Noin 65 työntekijää
Yli kymmenen kansallisuutta
Keski-ikä noin 30 vuotta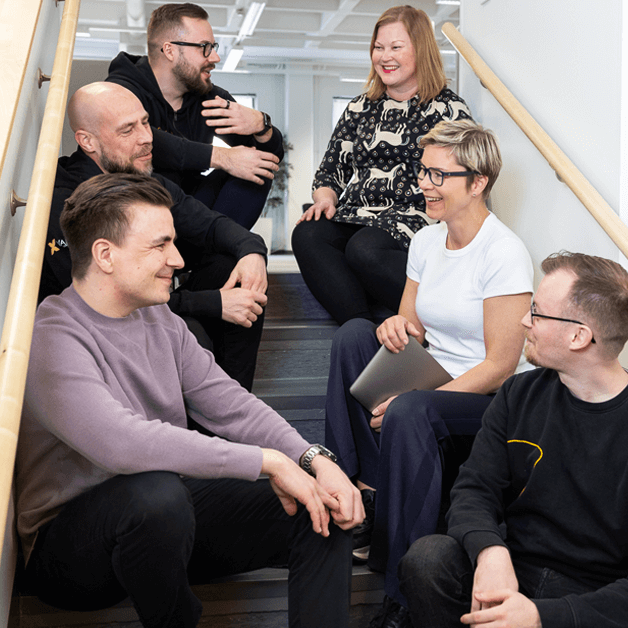 Kulttuurikäsikirja
Olemme ylpeitä Vaimon kulttuurista Suomessa. Kurkkaa kulttuurikäsikirjamme sisään, niin pääset tutustumaan työntekijöidemme maailmaan: mitkä ovat meille tärkeimmät arvot, miten työntekijät näkevät kulttuurimme ja kuinka se näkyy jokapäiväisessä elämässämme. Toisin sanoen miksi olemme niin ylpeitä siitä, että saamme olla vaimolaisia.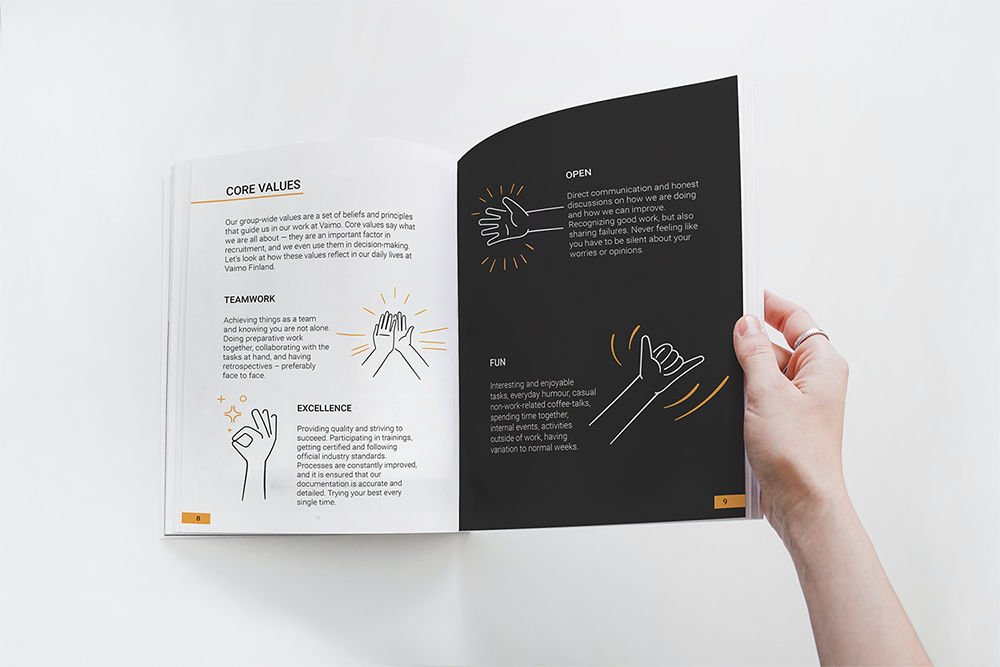 Country Manager at Vaimo Finland

Marko Rytkönen

"Matka Vaimo Finlandin perustamisvuodesta 2013 asti on ollut mahtava ja opettavainen. Olemme kasvaneet yrityksenä ja on ollut hienoa nähdä niin monen yksilön nauttivan työstään ja kasvaneen alansa huippuosaajaksi. Meitä energisoi edelleen halu kehittyä ja tukea asiakkaitamme sekä sopiva pilke silmäkulmassa. "

Project Manager at Vaimo Finland

Aila Lind-Mäki

"Vaimolla työskentelyssä parasta on kansainvälinen ilmapiiri. Tiimissäni on jäseniä erilaisista kulttuureista ja erilaisista taustoista, mikä tuo mukavaa haastetta päiviin. Joka päivä on mahdollisuus oppia uutta ja haastaa itseään. Tärkeintä kuitenkin on, että töitä tehdään rennolla meiningillä ja toisia auttaen. Hienoa on myös vaikuttamisen mahdollisuudet, kehitysehdotuksia kuunnellaan ja niihin reagoidaan."

Team lead & FE Developer at Vaimo Finland

Roman Kucherenko

"Vaimo is a great place to work both for people who are starting their career path and for experienced professionals. I see how almost everybody realizes their own potential and achieves success here. The main reason for that is people - they are great, attentive, supportive and always consider others opinion."

Business Unit Manager at Vaimo Finland

Nemanja Vukota

"Vaimolla työskentelemisessä pidän erityisesti yrityksemme arvoista: avoimuus, rehellisyys, läpinäkyvyys, tiimityöskentely, huippuosaamisen tavoittelu sekä hauskanpito. Nämä näkyvät jokapäiväisessä työssämme ja tekevät työarjestamme erittäin soljuvaa, tavoitteellista sekä hauskaa!"

HR Manager at Vaimo Finland

Annuli Perttunen

"Pidän työstäni valtavasti! Avoin ja välitön työilmapiiri, innostavat ja ammattitaitoiset kollegat, kansainvälinen ja monikulttuurinen työyhteisö sekä nopeasti kehittyvä toimiala ovat minulle asioita, joita arvostan Vaimolla työskentelemisessä."

BE Developer at Vaimo Finland

Jyrki Ahtonen

"Työskentely Vaimolla mahdollistaa minulle jatkuvaa ammattitaidon kehittämistä monipuolisten projektien, uusimpien työkalujen ja kehitysmenetelmien avulla. Kansainvälinen työyhteisö tarjoaa mahdollisuuden vahvistaa suullista ja kirjallista kielitaitoani. Työilmapiiri Vaimolla on erittäin rento, avoin ja kannustava. Kaikki Vaimolaiset voivat suuntautua omien taitojen ja mielenkiinnon kohteiden mukaan."
Vastuullinen Vaimo
Meille on tärkeää, että Vaimo on osana edistämässä työelämän vastuullisuutta, niin työntekijöiden hyvinvoinnin, kuin ympäristön osalta.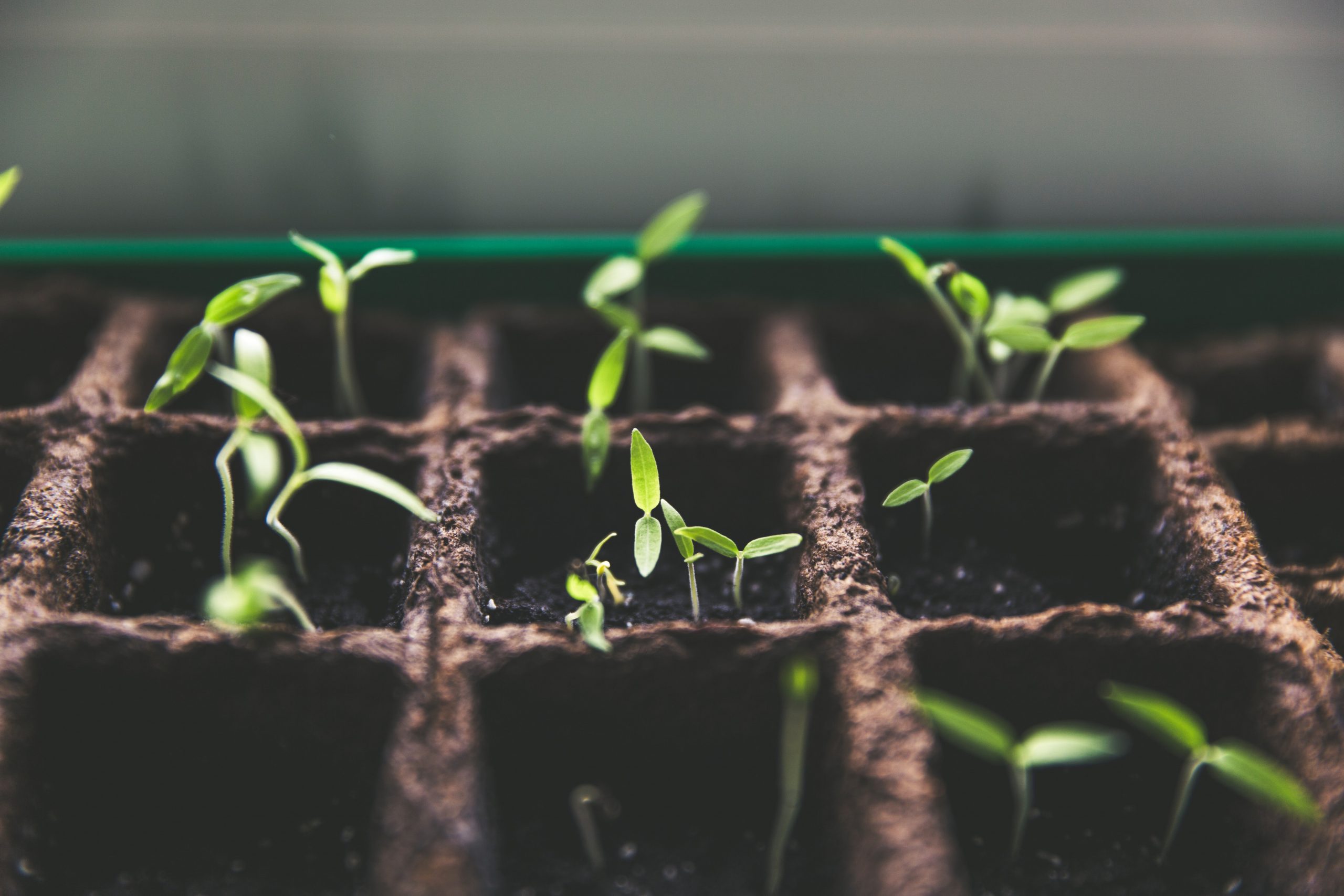 Etsimme Juuri Sinua
Valmiina tekemään töitä maailmankuulujen brändien kanssa eri toimialoilla ja kansainvälisillä markkinoilla, raivaten tietä menestykseen sekä asiakkaillesi että itsellesi?
Avoimet paikat
Tutustu avoimiin työpaikkoihin