The commerce landscape is undergoing huge change. Customer expectations, fragmented buying habits, technological advancement and increased competition are requiring businesses to adapt in new and often unpredictable ways.
Magento 2 Migration
To remain ahead of the competitive curve, you need an eCommerce platform that is both robust and flexible. One that has the functionality to provide engaging and seamless purchasing experiences for the modern-day customer. And this is something that Magento 2 offers in abundance. Magento 2 provides you with a secure foundation that also has the scalability and flexibility to let your business thrive.
If you're currently operating on Magento 1, we understand that you might be wary about a platform upgrade and the impact it could have. That's why we've put together a Magento 2 migration guide to answer all of your key concerns and questions around Magento 1 to Magento 2 migration. The Magento 2 whitepaper also addresses the practical steps involved in the Magento 2 upgrade so that you'll have the knowledge to move forward with confidence.
Download the Magento 2 migration guide today!

Magento 2 Webinar
But if you're more of an audio/visual digester of information, then fret not! Vaimo also hosted a webinar to guide you through the M2 migration process for optimised performance, user experience and conversion rates.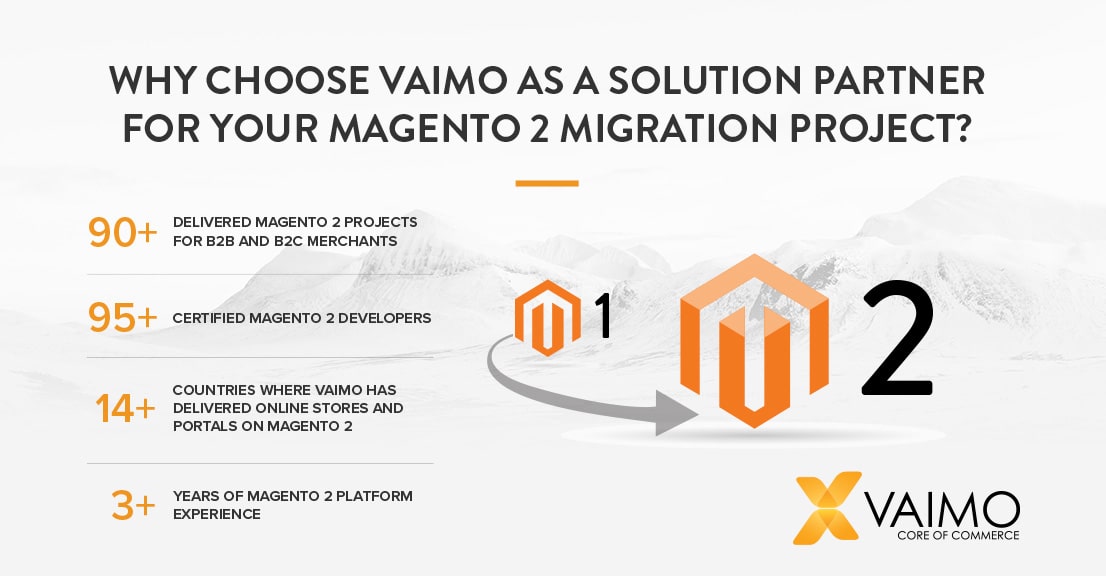 The webinar panel features colleagues from both Vaimo and Magento to ensure that we have all angles of Magento 2 migration covered. You'll learn about specific functionalities of the Magento 2 platform and will also hear results from Vaimo clients who have made the jump to Magento 2.
And for a quick glimpse of what the panel discussed at the webinar, then checkout our 5 Key Takeaways.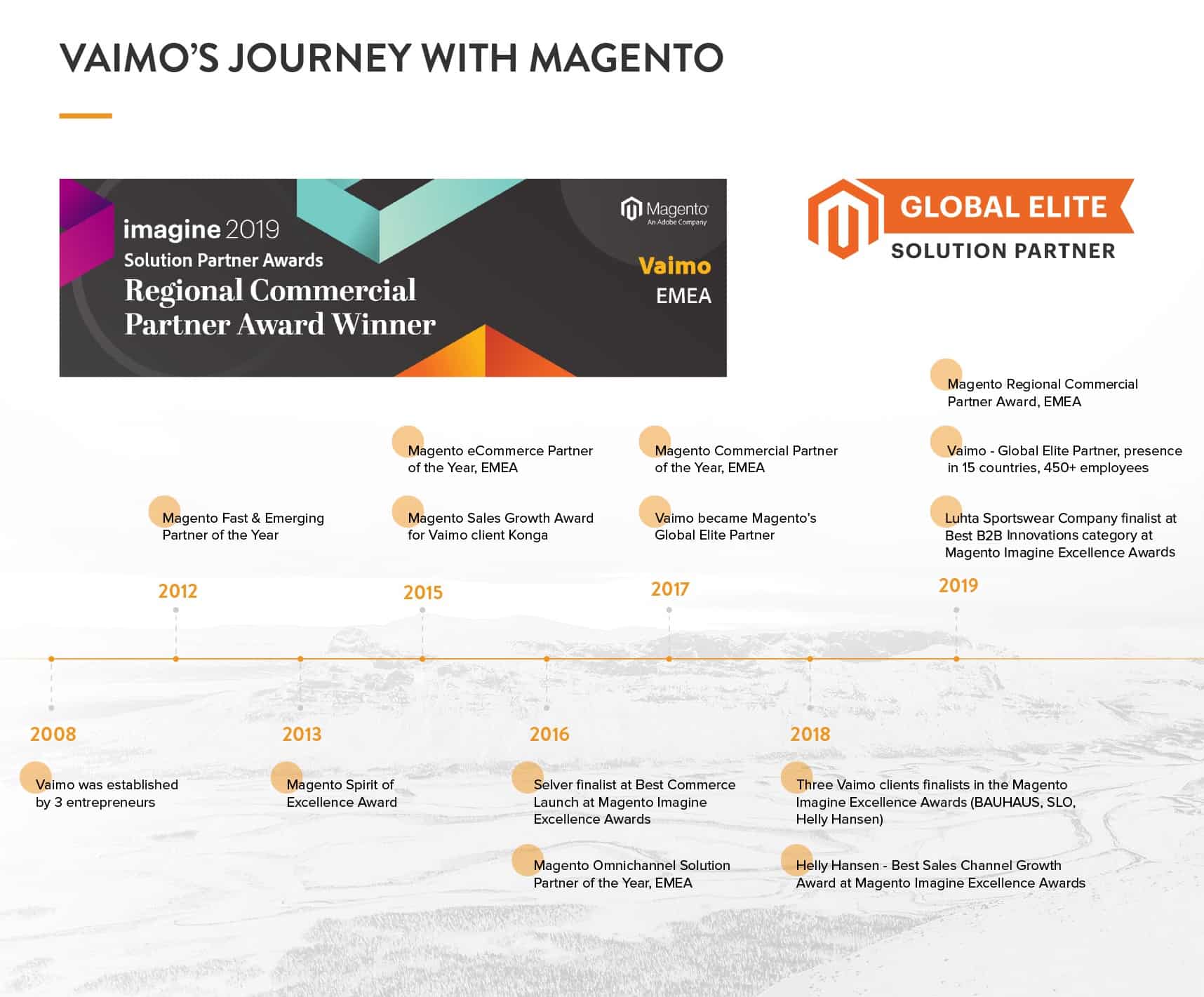 Whatever stage you're at in your Magento 2 migration plans, our team is on hand to help your business make a smooth M1-M2 transition for long-term success. Download the whitepaper, view the webinar, or simply contact a member of our team to discuss your requirements!