Werken bij Vaimo
Druk je stempel op de bloeiende e-commercesector en bouw je carrière uit omringd door ervaren, creatieve en gedreven collega's.
Open posities
Ons verhaal
Vaimo werd in 2008 opgericht in Zweden. De start-up met 3 medewerkers is uitgegroeid tot een globale aanbieder van e-commerceoplossingen met een compleet dienstenpakket. Vandaag werken bij Vaimo meer dan 400 mensen in 21 kantoren in 15 landen. Van bij het begin hebben we ons volledig toegelegd op e-commerce. Nu zijn we dan ook een van de meest vooraanstaande e-commercedeskundigen en een vaste strategische partner voor B2B- en B2C-bedrijven.
Vaimo bekent 'hart' in het Samisch, een perfecte beschrijving van onze geschiedenis, onze gedrevenheid en onze passie voor wat we doen. Onze belangrijkste doelstelling? Dag na dag streven naar succes op het vlak van e-commerce. Dat is onze passie en daarom komen Vaimo-medewerkers elke ochtend met plezier naar het werk. We zijn voortdurend op zoek naar nieuwe, betere manieren om de e-commerce van onze klanten naar nieuwe hoogtes te tillen.
Vaimo, dat zijn enthousiaste medewerkers die samen streven naar succes. Ga voor het avontuur en teken samen met ons de toekomst van e-commerce uit.
Bekijk onze kantoren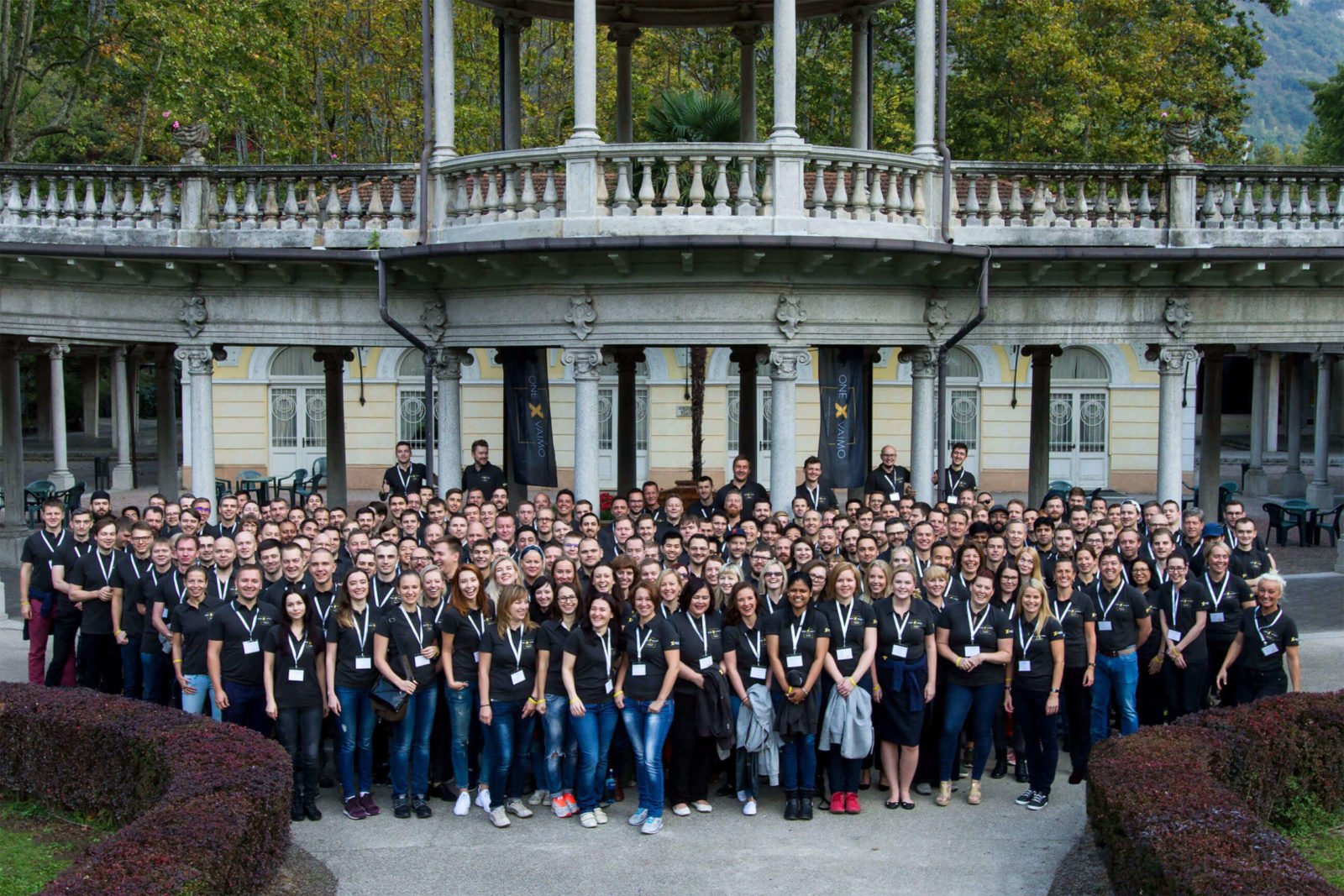 Je werkt samen met diverse en gedreven collega's die hun job heel graag doen.

Je werkt met geavanceerde tools en krijgt voldoende ruimte om te groeien, nieuwe vaardigheden te leren en je talenten aan te scherpen.

We schatten je talent en ambities naar waarde en je krijgt tal van mogelijkheden om door te groeien binnen de onderneming.
Onze waarden verbinden en inspireren ons
Bij Vaimo draait alles om openheid, eerlijkheid en transparantie. We brengen mensen samen door te communiceren, elkaar te leren kennen, te delen en samen te werken. We geven om elkaar, stimuleren teambuilding activiteiten, erkennen succes en vieren uitstekende prestaties. We gaan uitdagingen aan, proberen het steeds beter te doen en geven het goede voorbeeld.

Naast uitmuntendheid, openheid en teamwerk hebben we bij Vaimo nog een kernwaarde: plezier. Zonder plezier is Vaimo niet hetzelfde. Plezier zit in Vaimo's persoonlijkheid en speelt een grote rol in onze dagelijkse activiteiten.

Van filmavonden tot ontbijtjes. Van een yoga-sessie tot vrijdagavond vieren met hapjes en drankjes. We zijn een sociale, positieve en speelse groep die van elkaars gezelschap geniet. Head of Marketing bij Vaimo

Katrin Peo

"Wat ik leuk vind aan Vaimo, is dat de mening van elke medewerker ertoe doet. Je hebt de vrijheid en wordt aangemoedigd om nieuwe manieren te proberen, nieuwe tools om tot nog betere resultaten te komen, om te streven naar uitmuntendheid. En dat met slimme mensen om je heen, velen met geweldige leiderschapsvaardigheden, die teamwerk ondersteunen en veel positieve synergie genereren. "

Solution Architect bij Vaimo

Barny Shergold

"Werken bij Vaimo is voor mij bijna de perfecte job, en daar zijn tal van redenen voor. Ik werk al meer dan 30 jaar als softwareontwikkelaar en Vaimo heeft me de voorbije 15 maanden al meer kansen geboden dan ik bij de meeste andere bedrijven in 5 tot 10 jaar, of zelfs ooit, gekregen heb."

Project Coordinator bij Vaimo

Caroline Van Dyk

"Wat bij Vaimo belangrijker dan wat dan ook is, zijn persoonlijke en professionele groei. Dat is van onschatbare waarde. En natuurlijk ook dat ik hier met veel PLEZIER werk!"
Op zoek naar jou
Klaar om te werken met wereldberoemde merken uit tal van sectoren en internationale markten en samen successen te boeken?
Open vacatures
Zie beschikbare posities hieronder