Bauhaus Denmark
BAUHAUS is the largest home improvement retailer in Denmark offering quality tools and materials across 16 national retail stores. The largest BAUHAUS shop in Denmark is in the city of Aalborg, and features 18,000 square metres of floor space.
View Live site
Connect with customers
Before working with Vaimo, BAUHAUS Denmark had a non-transactional site that was difficult to manage and customise. BAUHAUS Denmark wanted to be able to present their large assortment of products on their site and easily upload content. They recognised that physical advertisement flyers often did not make it to their customers, and thus wanted a digital and responsive way to connect with their customers, via desktop, mobile and tablet.
130%
Increase in revenue over the last year
55000
Visitors per day in high season
28000
Visitors per day in normal season
47%
Increase in visitors to site from mobile
Comparing Jan 2015 to Sept 2015
The solution
eCommerce integrations for success
Vaimo developed a fully responsive site that features a smooth design, easy navigation via the Solr search function, and effortless payment methods. BAUHAUS Denmark customers can easily pay via their smartphone without having to use their card by using the integrated payment portal. Vaimo also implemented the Vaimo Content Management System so that BAUHAUS Denmark staff can easily update content on the site. With the new solution, BAUHAUS Denmark has been able to expand their customer base to include those without access to physical stores.
Smooth project delivery
The initial website took 4 months to develop, and since then Vaimo and BAUHAUS Denmark have been collaborating closely together to further enhance the site. BAUHAUS Denmark finds it easy to convey ideas to their dedicated Vaimo team so that any updates can be made quickly and efficiently. BAUHAUS Denmark has found the teamwork to be smooth and the project timeframes efficient.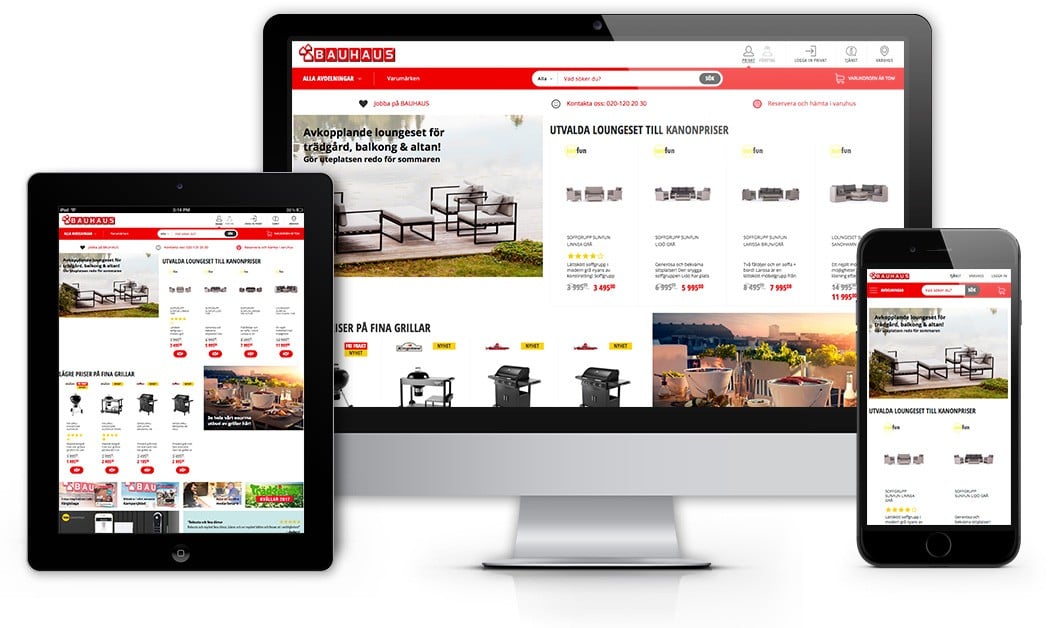 "Vaimo has created a site that connects our in-store customers to our online presence. Where our product line ends in the store, it continues online and it really connects us to our buyers."
Klaus Hedegaard
IT Manager Future eCommerce plans: omnichannel growth
BAUHAUS Denmark wants to fully immerse the business into omnichannel and integrate their online presence into their physical stores. The home improvement retailer wants to ensure that the complete assortment of products is available online and has big plans for expanding their delivery areas and delivery services. They want to develop express deliveries, nighttime deliveries and other services associated with this function.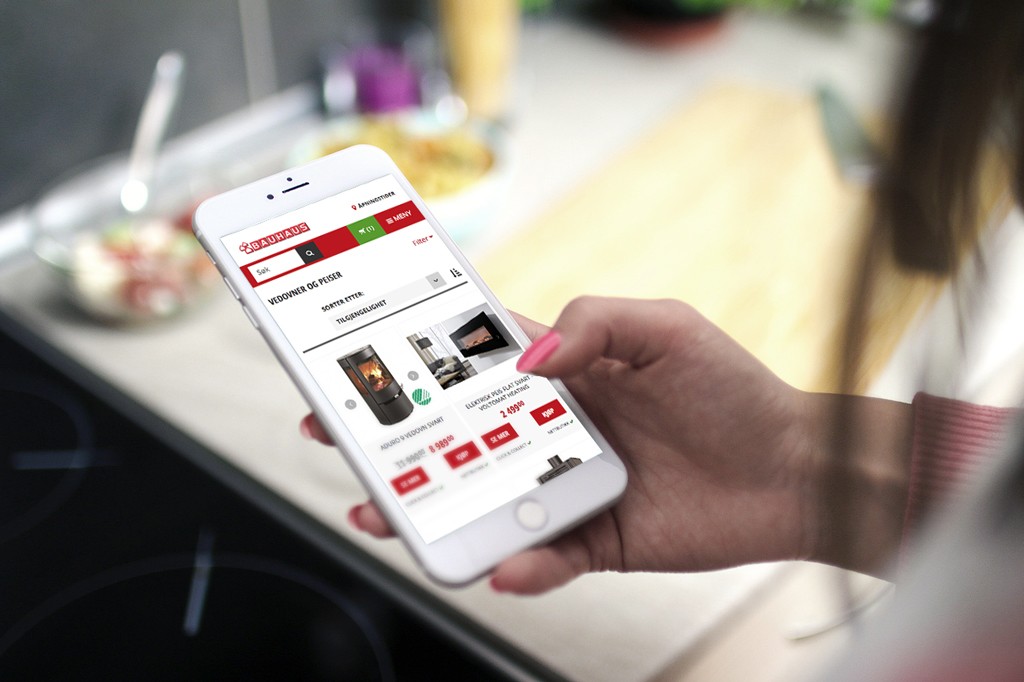 Features implemented
Click and Collect
Vaimo Content Management System
Store Locator
Possibility for tier pricing
Product configurator to customise our products
Special pricing with price per unit not package
Back in stock notifications
Related products as accessories
Integration to Nosto
Mobile payment
Ready to make your mark in eCommerce?
At Vaimo, we build world-class digital experiences to ensure you have the competitive edge. The eCommerce landscape is changing in often unpredictable ways, but we provide you with the capabilities to increase sales, provide compelling customer experiences and drive long-term growth.
Get in touch