Fixfast
Fixfast approached Vaimo with specific goals and objectives around converting and growing its online market activities which currently account for around 5% of total business. Fixfast now has a best of breed solution on a highly flexible platform, optimised for both mobile and desktop.
View Live site
Long-term growth
Fixfast was previously working with a bespoke application connected to its former ERP. This left little room for innovative solutions with short time to market utilising marketplace modules. Making changes in-house was difficult and the platform only worked with the partnering ERP. Fixfast went to market with a key set of criteria to support their roadmap – and Magento Commerce was the best fit solution for their longtime growth strategy. Magento was chosen as a best-of-breed eCommerce platform which would allow for growth in the UK, Ireland, USA and other international markets. Vaimo was recommended as a trusted supplier by Magento and soon after partnered with Fixfast due to a great fit culture-wise.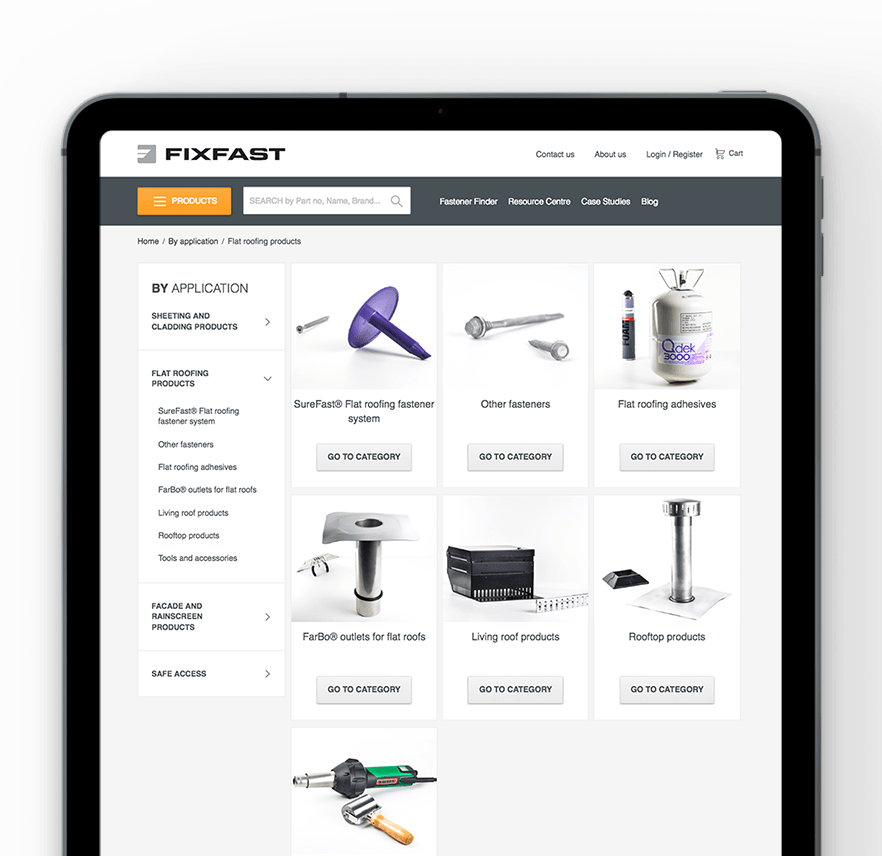 The solution
Magento eCommerce
Vaimo delivered a highly functional as well as a user driven and visually appealing B2B solution. The build included various functionalities to deal with the complexities of the project through third-party extensions and Vaimo CMS. Customised features include the ability to check B2B customer registrations by the internal customer support CS team and the ability to connect them to existing credit accounts on the ERP. Customers can also choose a custom colour code against a certain product with the lead time changing depending on the colour selected. The new site has improved product management with the ability to manage large quantities of products and the ability to make changes quickly.
"Vaimo's project management and delivery are excellent. They have strict, transparent processes which mean you always know the stage of every part of the project. By being included as part of the scrum team you can login at any time to find out progress and any issues or potential problems can be quickly addressed."
Emma Watkins
Head of Marketing

A shared vision
Vaimo's team made use of third party extensions and created customised solutions in order to meet Fixfast's requirements. The team at Fixfast worked closely together with Vaimo's technical team to create many of the B2B features implemented. The team also faced a challenging synchronisation with Fixfast's highly customised version of their ERP system Epicor.
The future for Fixfast includes additional self-service options for their customers. Not only will this benefit the customer experience but it will provide Fixfast with useful insight customer habits, on-site safety and industry requirements.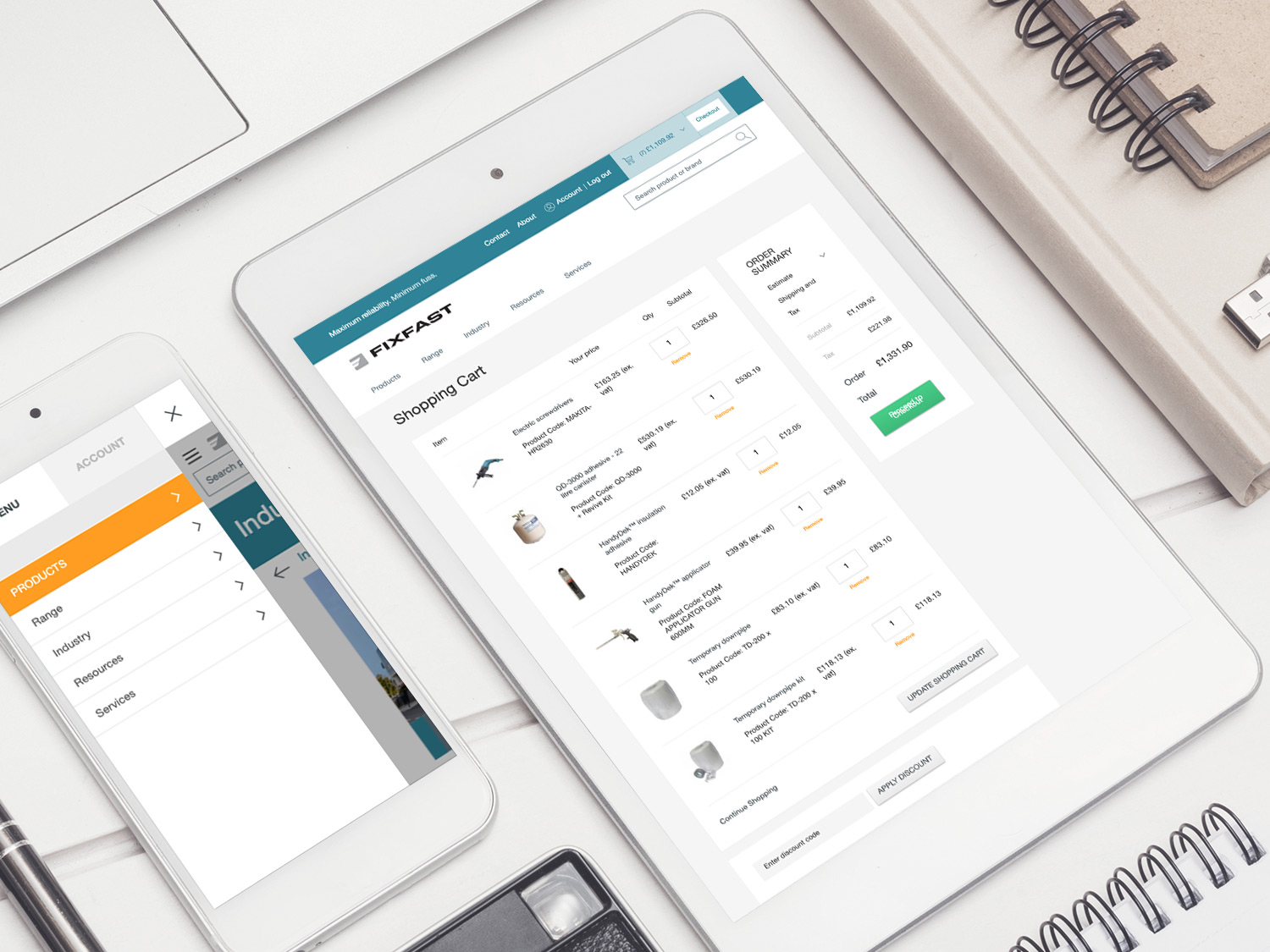 Features implemented
Full integration with Epicor
Vaimo CMS
Payment gateway with Sagepay
Custom Forms
Auto collection of resources from products https://www.fixfast.com/resource-centre
Payment options by customer account
Unique customer specific shipping
Want to outshine your competitors?
At Vaimo, we build world-class digital experiences to ensure you have the competitive edge. The eCommerce landscape is changing in often unpredictable ways, but we provide you with the capabilities to increase sales, provide compelling customer experiences and drive long-term growth.
Get in touch