B2B companies are constantly being challenged by evolving customer expectations and changing market conditions. In a competitive world, it's only those that can deliver consistent purchasing experiences across channels, devices and formats that will succeed. B2B customers don't want to deal with time-consuming processes and inefficient back-and-forths just to make an order. They want to buy on their own terms—however and whenever they want.
Businesses know they need to respond with intuitive eCommerce stores and easy-to-use B2B portals. But where should you start? It's a question that's ringing out across offices and warehouses the world over. After all, a B2B ecommerce strategy will differ depending on your digital maturity and your starting point.
Today we'll be rounding up some of the latest B2B resources to get you up to speed on what it means to take your B2B business digital. We're featuring a host of guides, ebooks and articles from Adobe, Magento and here at Vaimo. By their very nature, B2B companies often have complex catalogues, product types and challenges. With these guides, though, you'll have the knowledge to drive your B2B ecommerce strategy forward.
Guiding Your B2B Business into the Digital Commerce Era
Shifts in buyer demographics and consumer technologies are transforming B2B customer interactions. For B2B businesses with no online presence, there are significant incentives to go digital.
Highlights:
Why shifting buyer demographics and purchasing preferences require a digital approach
Learn how a digital platform reduces operational drains on business resources
Increasing your bottom line using next-generation eCommerce features
Download the Magento guide here.
Successfully Selling the Value of a B2B Digital Transformation
Upgrading legacy systems represents a big decision for your business. In this guide, Magento provides three persuasive approaches—supported by the data of leading industry authorities—to help you sell the value of a digital commerce upgrade to stakeholders within your organisation.
Highlights:
Why the experiential demands of today's buyers require a digital approach
Learn how an upgraded solution can reduce your business expenditures
Boosting the bottom line using next-generation eCommerce features
Download the Magento guide here.
How to Take Your B2B Business Online
Our eBook provides a comprehensive guide on everything you need to know about taking your B2B business online. Newly updated for the 2020 eCommerce landscape, it considers some of the latest market trends and forecasts.
Highlights:
The benefits of eCommerce for B2B
The B2B customer experience
Moving online in practice
Action plan
Download the eBook today for your one-stop guide to B2B eCommerce success!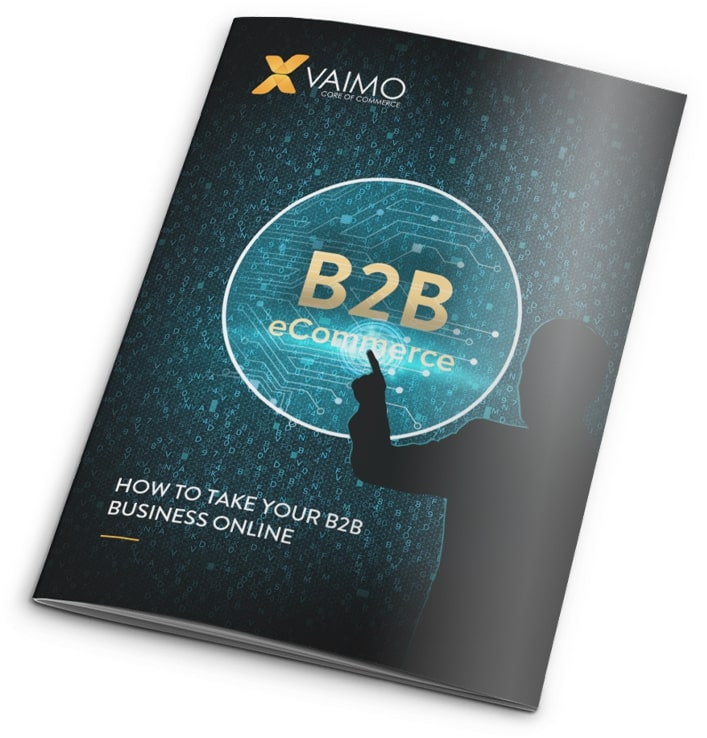 Three Benefits of Delivering Unified Commerce
This guide from Adobe (including a focus on Vaimo) explains how unified B2B and B2C commerce benefits your business and helps it grow loyalty and revenue with centralised solutions that:
Simplify business resource needs with a flexible workflow environment
Foster a unified set of organisational processes that translate to great customer experiences
Create customers for life by satisfying unique buyer habits and needs
Read the Adobe article here.
Delivering a Superior Shopping Experience
In this guide, you'll discover how the Magento Commerce platform helps you provide for the modern-day B2B consumer. Here are some of the specific features the guide examines and how they help your customers:
PWA Studio – Create app-like mobile commerce sites with progressive web app technology
Page Builder – An IT-free tool kit for crafting, editing, and publishing dynamic web pages
Multi-site Support – Manage multiple commerce sites and brands from a centralised admin
Powerful Segmentation and Targeting – The right content, the right customers, all at the right time
Download the Magento eBook here.
Building a Human Centric B2B Strategy
This report documents the answers provided by CEOs, CTOs, CDOs, VPs of Marketing & Digital and Global Heads of eCommerce about the B2B challenges they're facing and how they are looking to address these. You'll also get expert insight, opinion and analysis on each question from B2B leaders across industries—including Vaimo's CEO David Holender. This knowledge is based on real-life examples from those in the B2B field which you can benefit from today.
Download the guide here.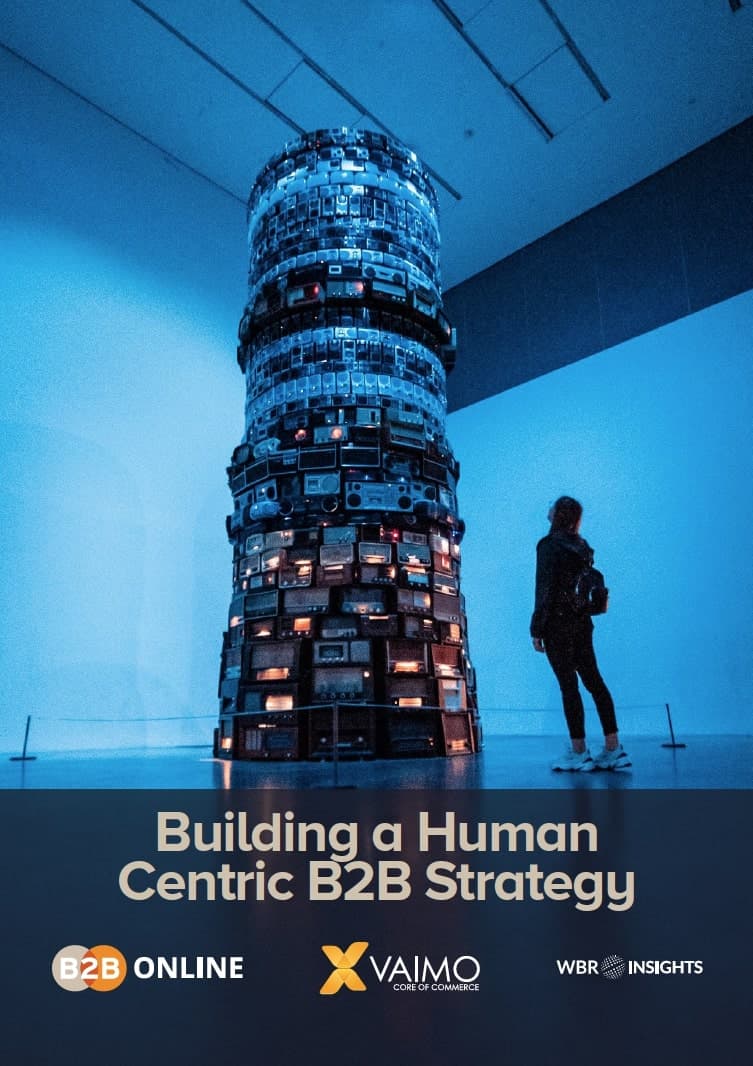 Vaimo has been delivering B2B eCommerce solutions to many global and local brands, including BAUHAUS, Lecot, Würth Group, Fixfast, SLO, Helly Hansen, Royal Unibrew, BUCO, Paulig, Hydroscand, JDE, Oticon Medical, L-Fashion Group etc. If you are looking for a solution partner to help to take your B2B business online and continue delivering success, don't hesitate to contact Vaimo.