On the 20th of July, Vaimo hosted a summer-themed event at our office rooftop terrace in central London. Though the first half of the day was rainy, the weather turned and graced us with sunshine just in time for the start of the Vaimo Summer Social.
We had a splendid social evening prepared for our guests, which included friends from both our partner companies and our clients.
In addition to enjoying food and drink on the terrace, our own eCommerce Strategist, Stephen Hill, held a captivating presentation on eCommerce psychology. Stephen brought up 10 psychological principles of persuasion, including how to get potential customers to commit to a purchase; for example, add time limits to a discounted price or low stock alerts for an element of stress to get the customer to complete the purchase.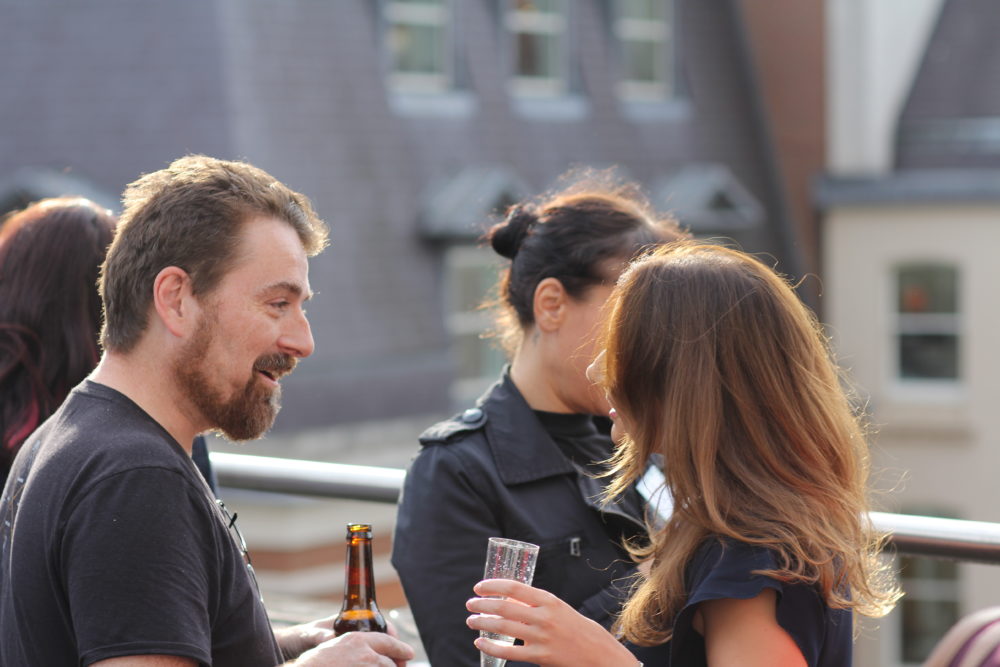 KEY TAKEAWAYS FROM STEPHEN HILL'S PRESENTATION:
Collective opinion through reviews, likes and retweets is very powerful
The more reviews a product has, the more likely customers are buying it
Scarcity drives user urgency
Scarcity is a powerful tool which can lead to purchases, as people fear the product will run out of stock and therefore will have to commit to ensure they do not miss out
Processing fluency is key
The fewer amount of steps there are to a purchase, the smaller the chance of card abandonment
If you would like to learn more about eCommerce psychology and how your site can benefit from adding certain useful features linked to it, then don't hesitate to contact us.

We received some lovely feedback after the event, one of our guests commented:
"It was an extremely nice evening with excellent company and what a fabulous location."
We hope everyone who attended the Vaimo Summer Social had a great time and hope to see you again in similar get-togethers in the future!