It's said that the walls between our world and the next become particularly thin at this time of the year. The spookiest day of the year is upon us and we would like to share some scary statistics with you on how holidays are influencing the shopping patterns. Statista.com has put together an infographic on Halloween trends.
According to National Retail Federation annual survey (2017) the Halloween holiday sees Americans spend rising to $9.1B of which $3.4 billion on costumes, $2.7 billion on candy, $2.7 billion on decorations and $410 million on greeting cards.
Check out the frightening figures behind this year's Halloween: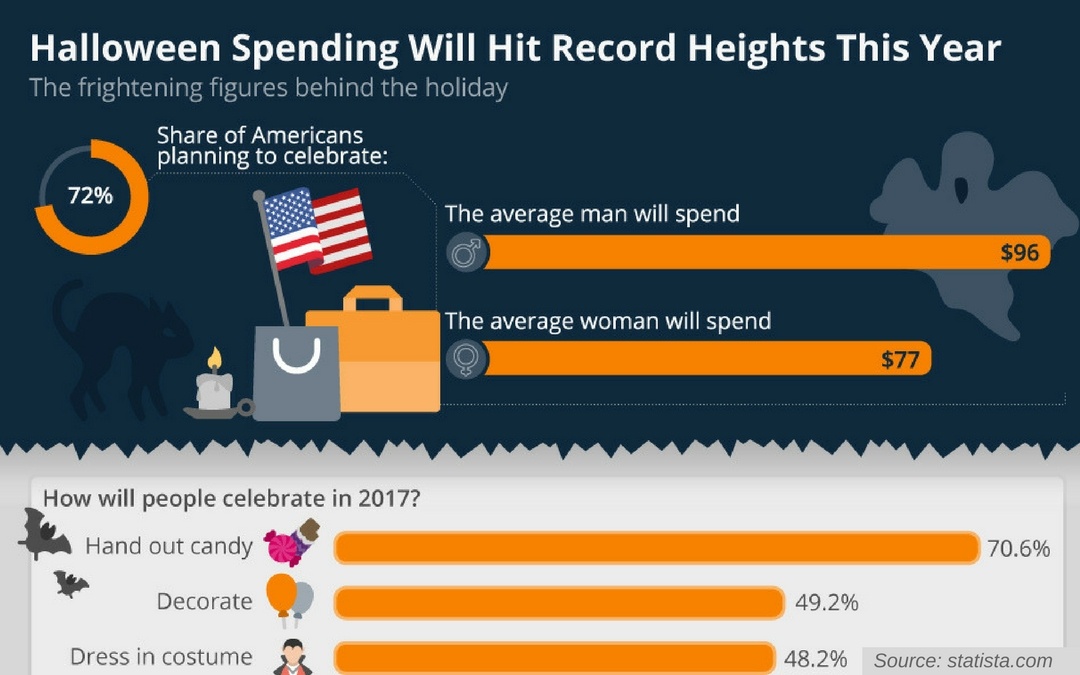 Image source: https://www.statista.com/chart/11634/halloween-spending-will-hit-record-heights-this-year/ 
We hope you found out some interesting facts about this year's Halloween. If you are interested in getting your commerce strategy holiday-ready, make sure you get in touch with your local Vaimo team. Happy Halloween!