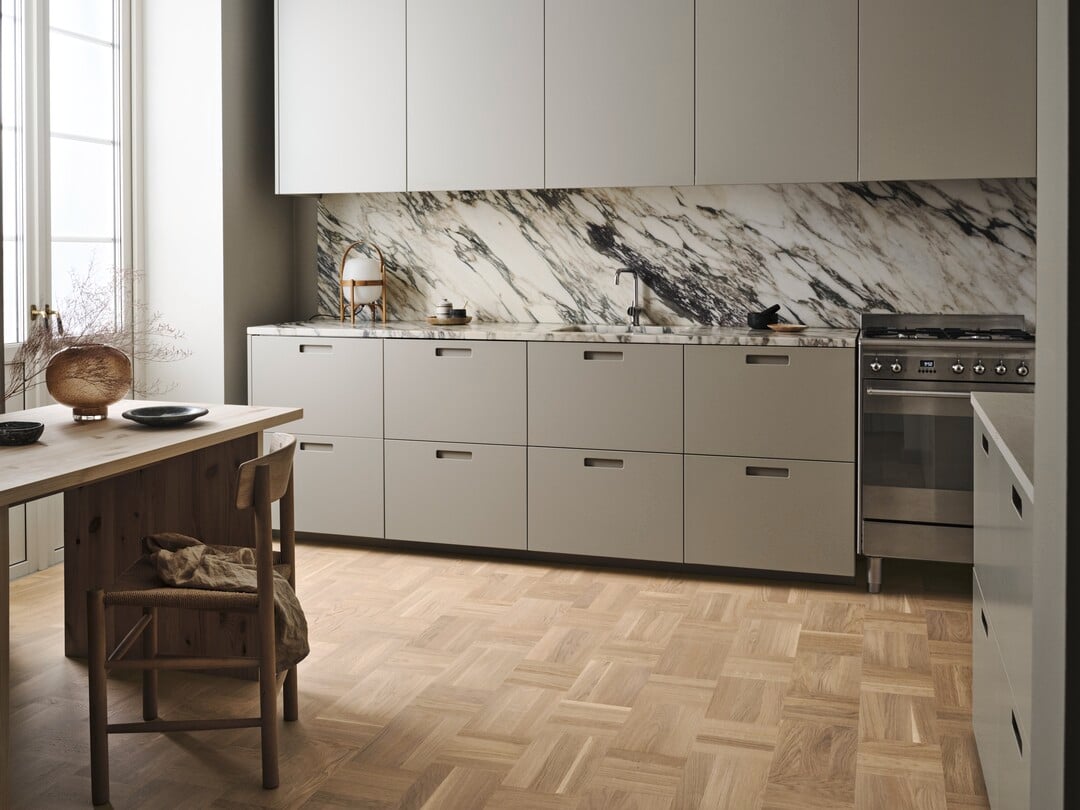 Flooring the path to digital success: Tarkett's journey into Direct-to-Consumer (D2C) ecommerce
Tarkett Group is a leader in the flooring industry and sport surfaces industry, with over 140 years of experience, and works with other top flooring brands worldwide. With 34 industrial sites, 12,000 employees, and sales of 1.3 million square meters of flooring every day in more than 100 countries, Tarkett Group combines the strengths of global strategy with the hands-on expertise of local teams to manufacture and design products and services suited to local customer needs and trends.
Live site
Adapting to a changing landscape
Tarkett, a renowned flooring brand with a rich history, faced the common challenge shared by many B2B companies entering the digital era and exploring new business models. As they sought to pioneer digital transformation in the flooring industry, Tarkett wanted to establish a direct-to-consumer (D2C) ecommerce presence.
Nevertheless, they wanted to gain a deeper comprehension of the value proposition, customer journey, technical prerequisites, and potential pitfalls associated with launching a D2C website. Understanding their customer's needs was the cornerstone of their transformation; Tarkett needed an experienced ecommerce implementation partner who could provide both strategic consulting and technical expertise.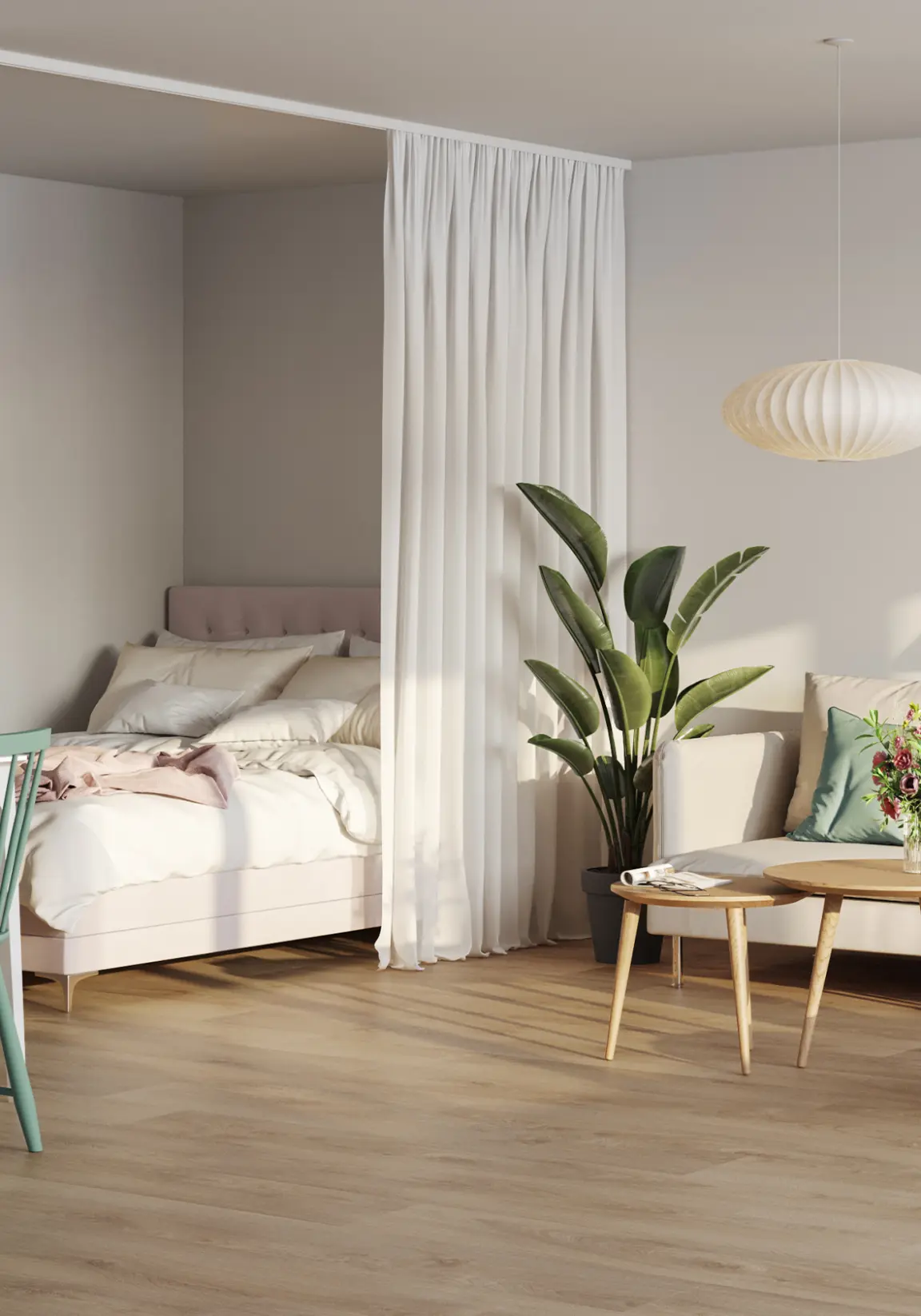 As the world becomes increasingly digitalized, our customer's needs are evolving. Our vision is to be the easiest, most innovative, and most sustainable flooring and sports surfaces company to work with. Having a D2C approach was a clear step as we want to offer a best-in-class experience to all our clients.
Vincent Petrognani - EMEA Digital Director at Tarkett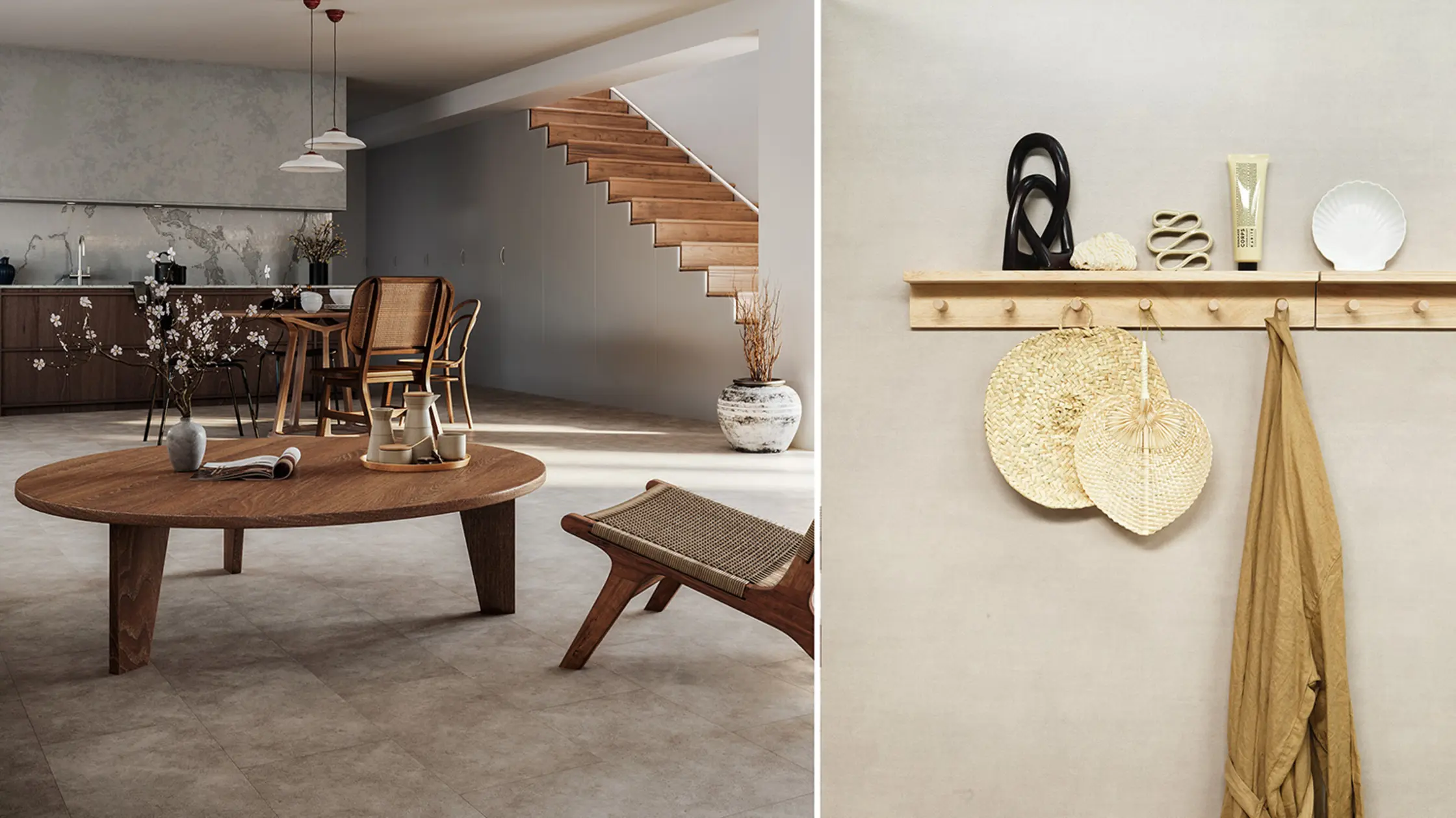 Project delivery
Based on the insights gathered, Vaimo and Tarkett co-created a vision, set goals, and defined a high-level roadmap for the D2C ecommerce solution. A system overview was developed to support the vision, and a gap analysis identified the areas that needed to be addressed for successful implementation.
Through this collaborative and data-driven approach, Tarkett acquired a deeper understanding for the value proposition for their customers, the customer journey, and the technical platform recommendations. The comprehensive framework empowered Tarkett's management to make an informed decision on investing in a D2C ecommerce solution, as they could see the alignment between customer needs, financial viability, and technical feasibility presented in the business case.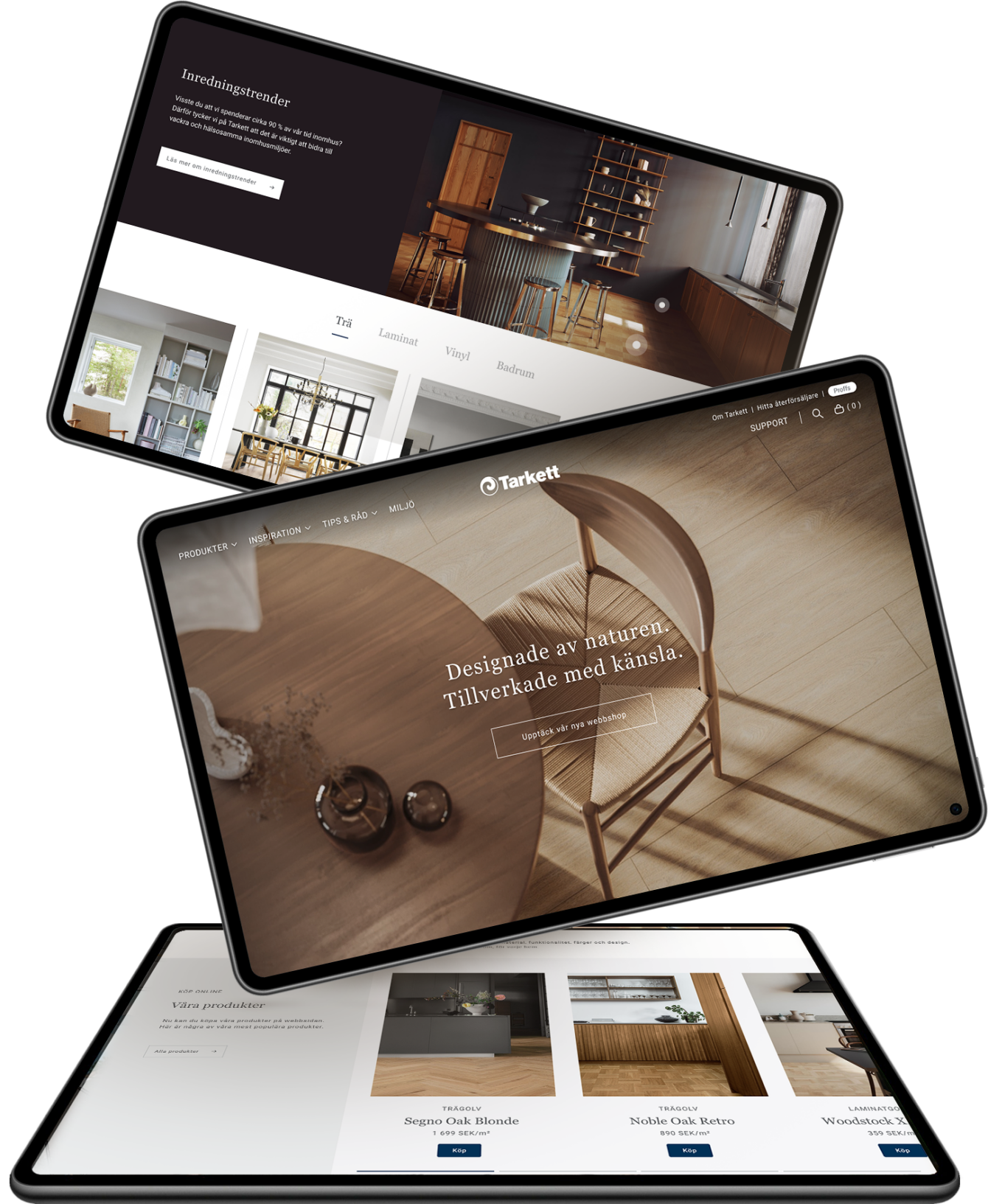 We needed to partner with a company experienced in ecommerce that could leverage the project at a European scale and be able to work closely with each one of our countries. Vaimo was the fit to help us build the business case, considering our strategy without losing sight of our local customers' feedback.
Vincent Petrognani - EMEA Digital Director at Tarkett
A foundation for success
By partnering with Vaimo and leveraging their expertise in strategy and implementation, Tarkett positioned itself for success in the digital era. The pre-study laid the foundation for Tarkett's digital transformation, enabling them to enhance their market reach, strengthen their value proposition, and effectively compete in the flooring industry's evolving B2B and B2C landscape.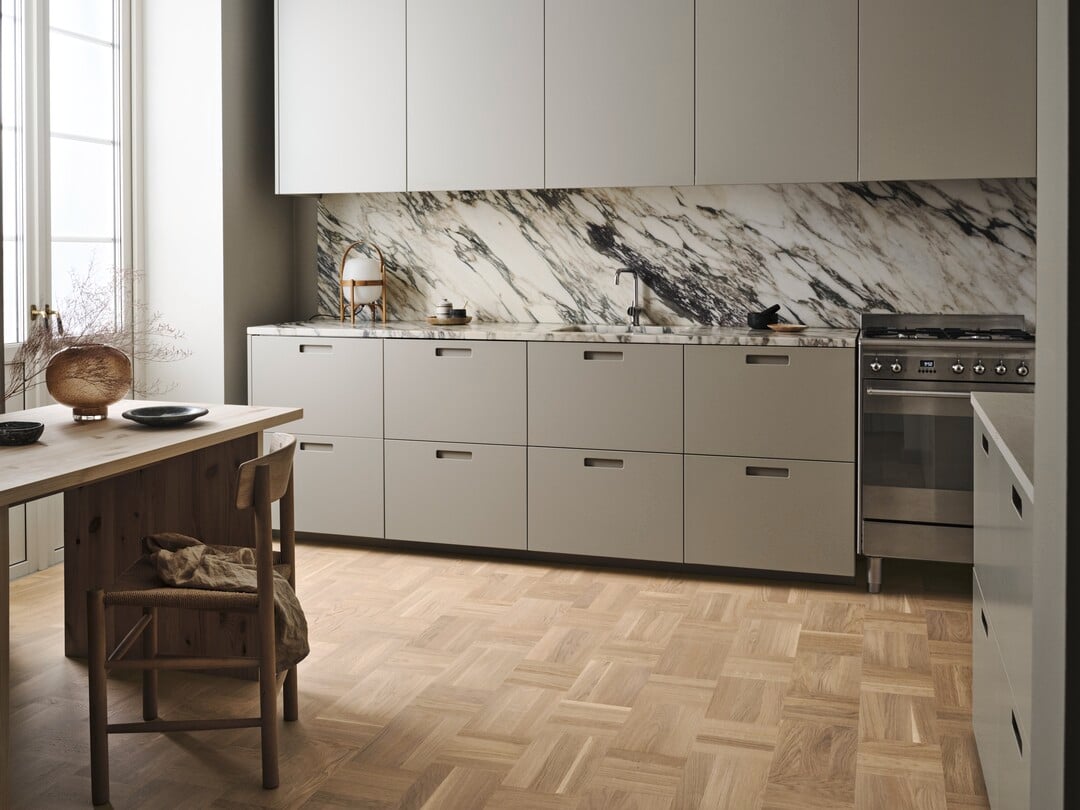 Entrepreneurship is part of Tarkett's DNA, D2C is a new world to explore, and we have found in Vaimo a guide to start this journey. We also needed to find a partner to help us deliver the promise, find the right IT tools, and integrate them into our environment.

Vincent Petrognani - EMEA Digital Director at Tarkett
Next steps
Once the pre-study had been conducted, Tarkett could make an informed decision about committing to the project, with a clear vision and expectations for project implementation cost and time frame. As a result of the alignment between Tarkett and Vaimo, the first pilot market site was launched within nine months of conceptualization. The site is built on composable architecture, supporting central federation and brand alignment. This allows for rapid expansion into new markets and empowering local market teams to optimize the brand experience while leveraging central architecture for rapid time-to-market.
Discover the Tarkett flooring online shop here. 💻
All credits to Tarkett for photos and pictures.