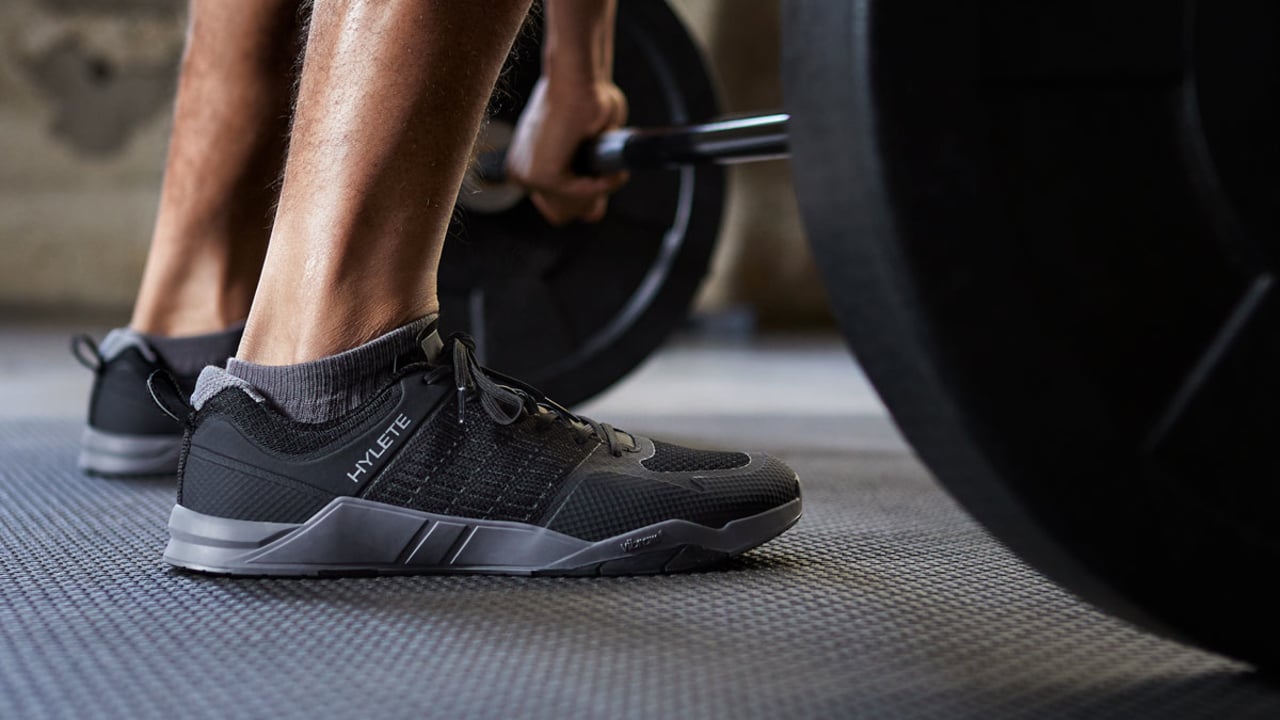 Hylete
HYLETE is a unique premium sports brand that creates performance apparel and gear for the hybrid athlete who is actively involved in different sports and requires clothing that holds up under different strenuous activities.
Live site
A new ecommerce vision
Before working with Vaimo, HYLETE had a website running on an older version of Magento Enterprise that they managed with the help of independent developers. HYLETE wanted to work with an ecommerce solutions provider who could help them actualize their vision for their online store. The premium sports brand's previous website had a simple mobile platform that did not deliver the results that HYLETE required. HYLETE needed a responsive site that provided customers with a cohesive and transparent brand experience, while also allowing HYLETE staff to work from one platform instead of dealing with several different ones.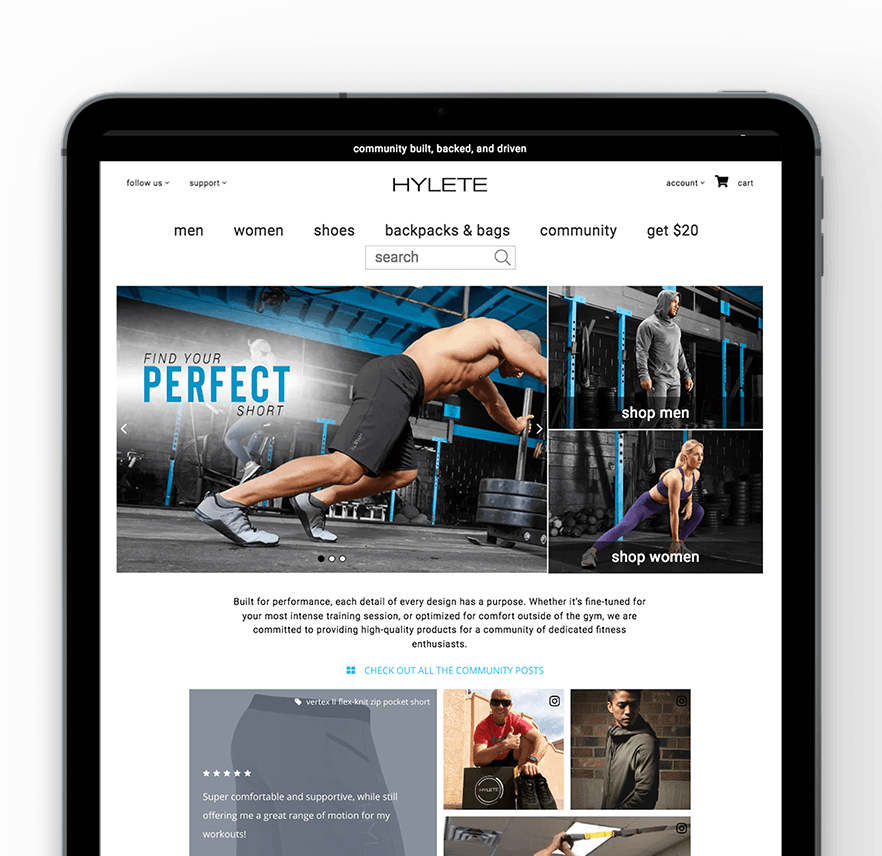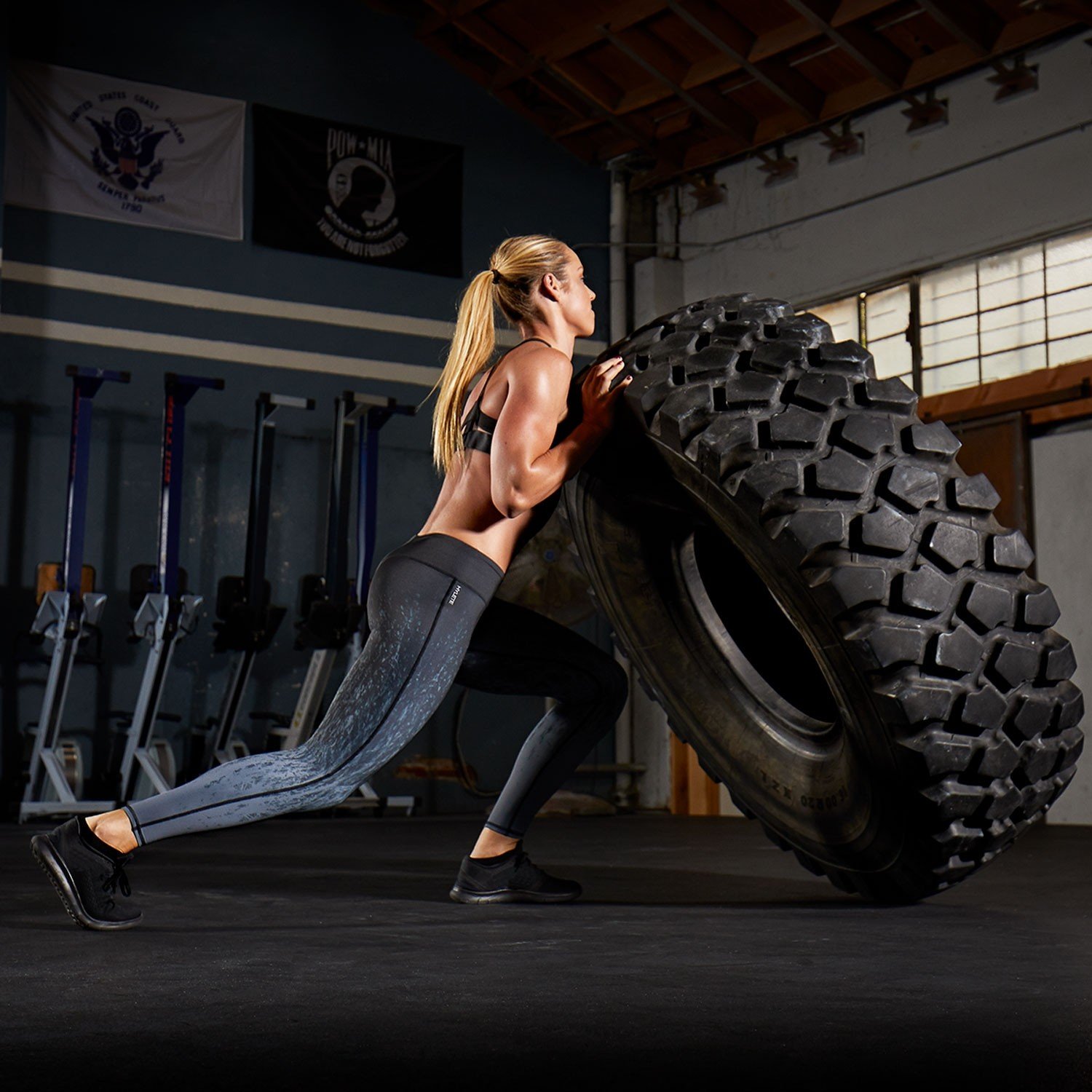 "Vaimo provided us with a consistent aesthetic web design, that is responsive across all devices, while staying true to the HYLETE brand essence. We build products with a goal of quality and functionality above all else. Our product is the best because of the attention to detail and high performance component, not because of an excessive amount of bells and whistles, and we feel that Vaimo did a great job translating that core belief to the website. We're very happy that Vaimo delivered a site that is visually clean and user-friendly, that truly captures the HYLETE brand."
Jamie Wardlow
Director of Marketing International collaboration
While HYLETE is based in the United States and the Vaimo team is based in Sweden, Vaimo ensured that team members were available to interact with HYLETE's team face-to-face during key phases and this meant that despite the time zone differences, the project was completed in time. HYLETE stressed that Vaimo exceeded expectations under the pressure of tight timeframes, and Vaimo's level of expertise was apparent from the flexibility and transparency shown during the whole development phase. Before the launch of the site, PJ Utsi, CCO at Vaimo, flew to HYLETE headquarters to spend time with the team and ensure the launch was a success. HYLETE staff members were satisfied that the Vaimo team was able to accurately grasp their vision and bring it to life on the new site.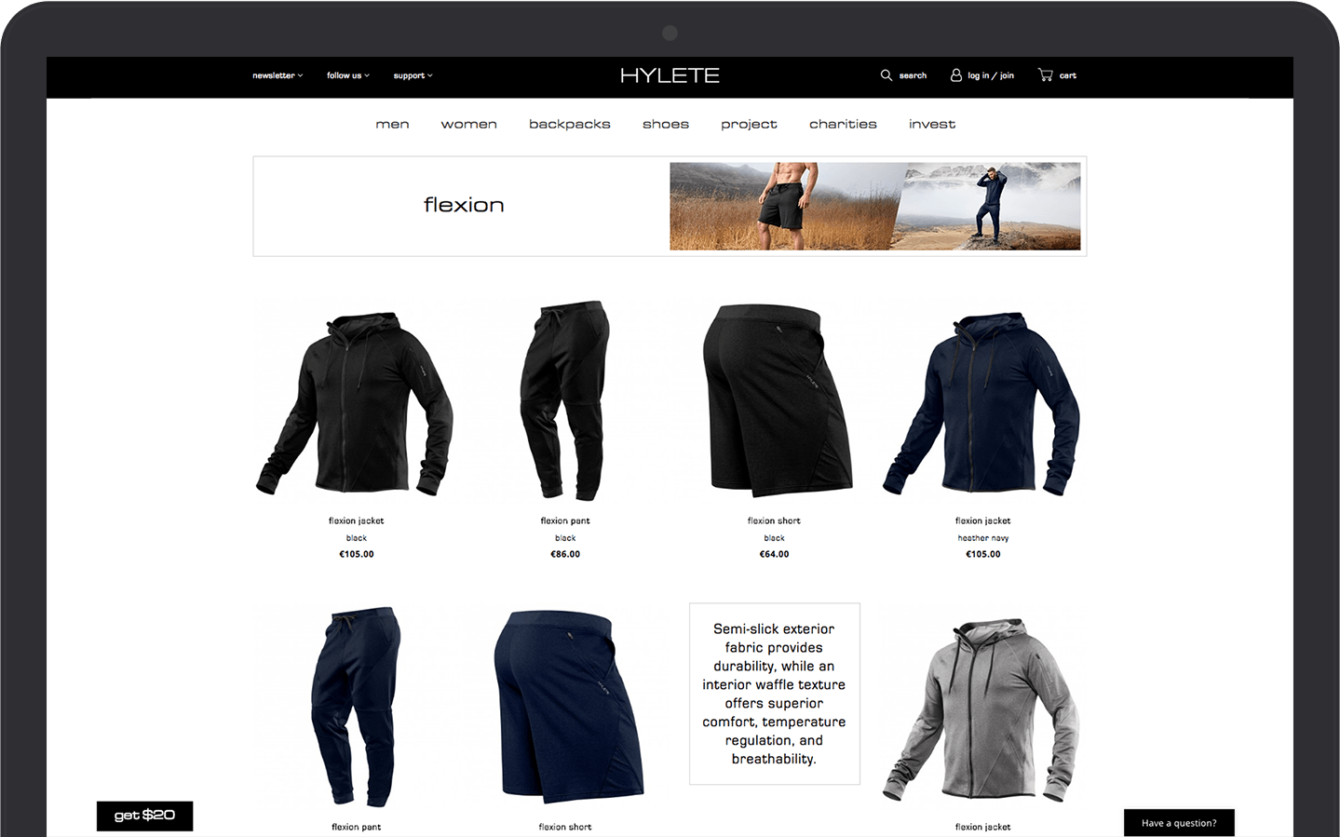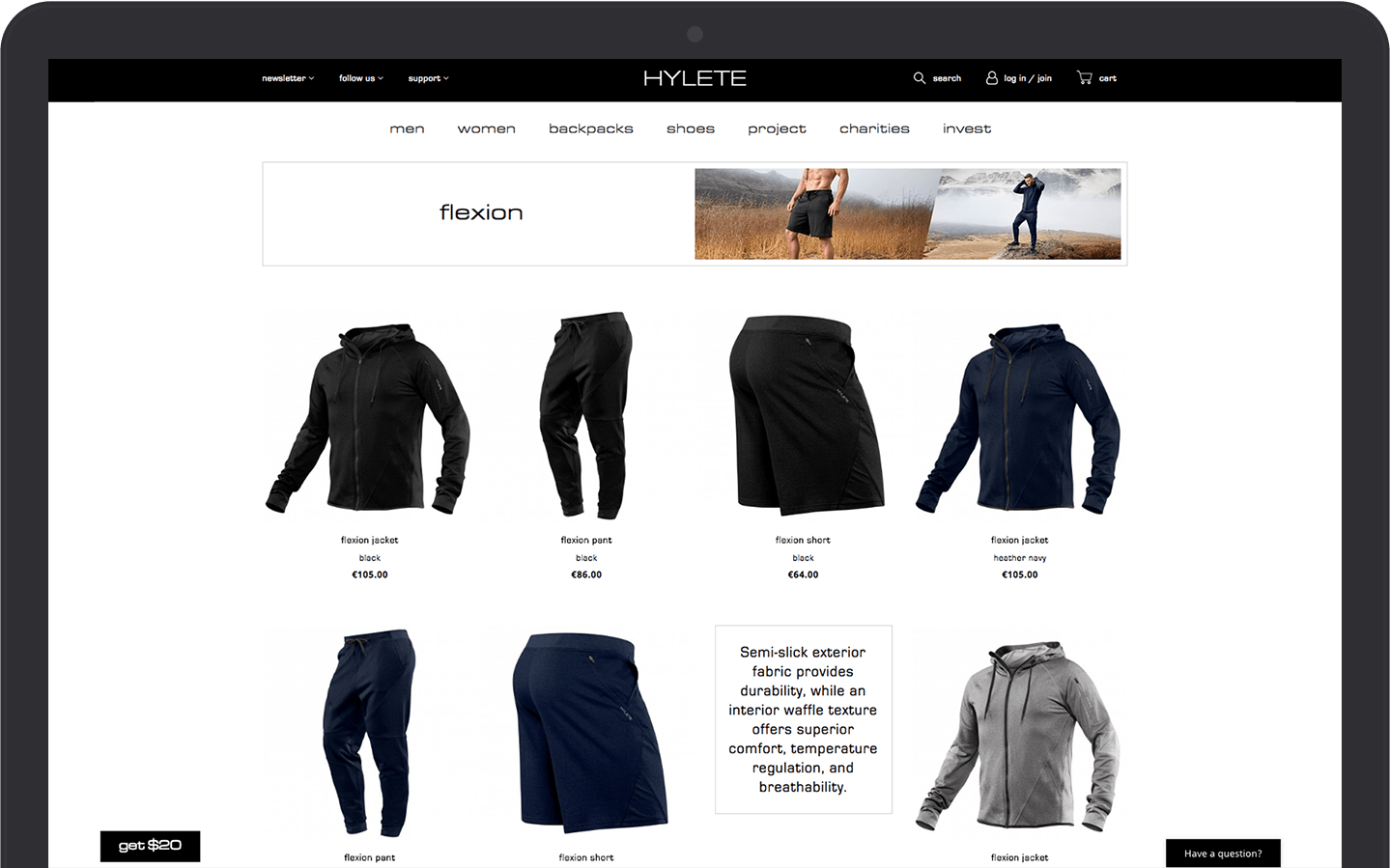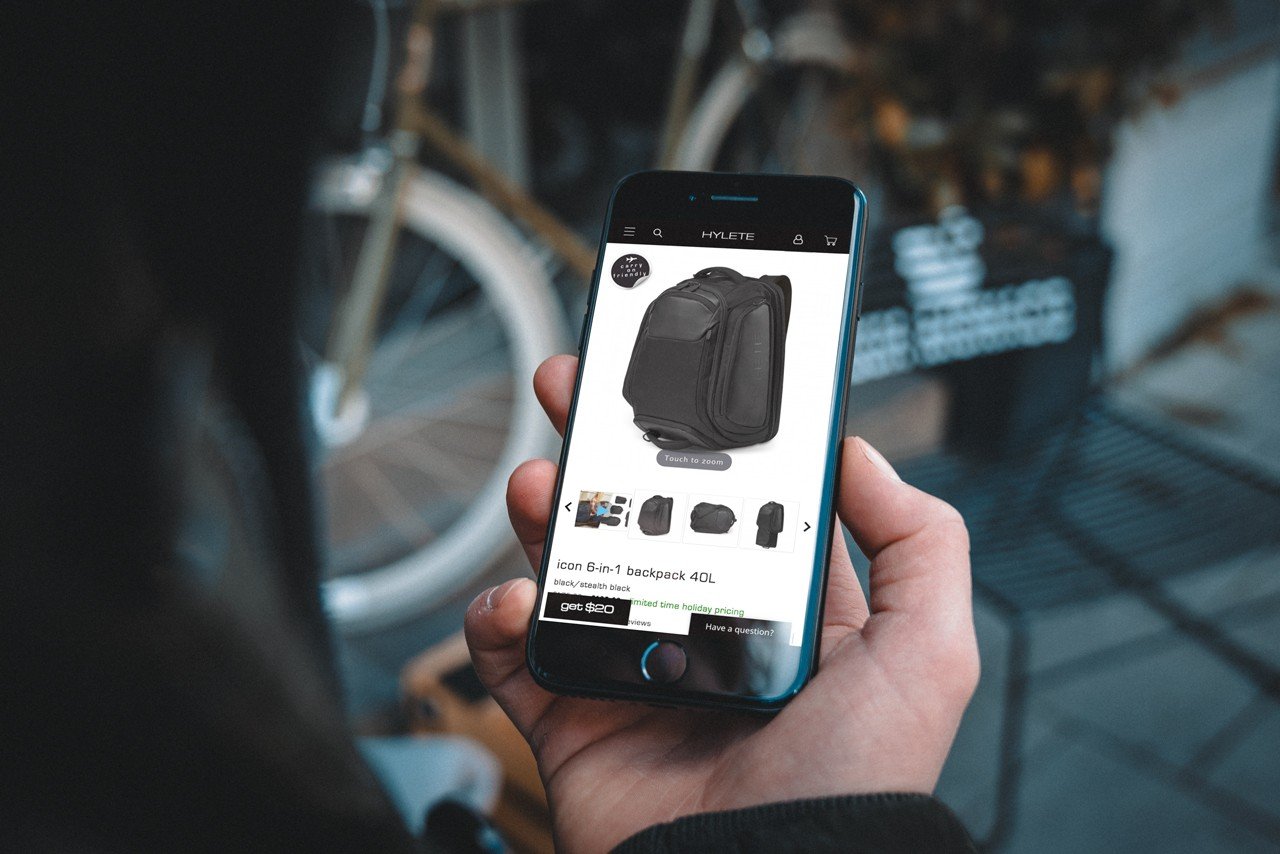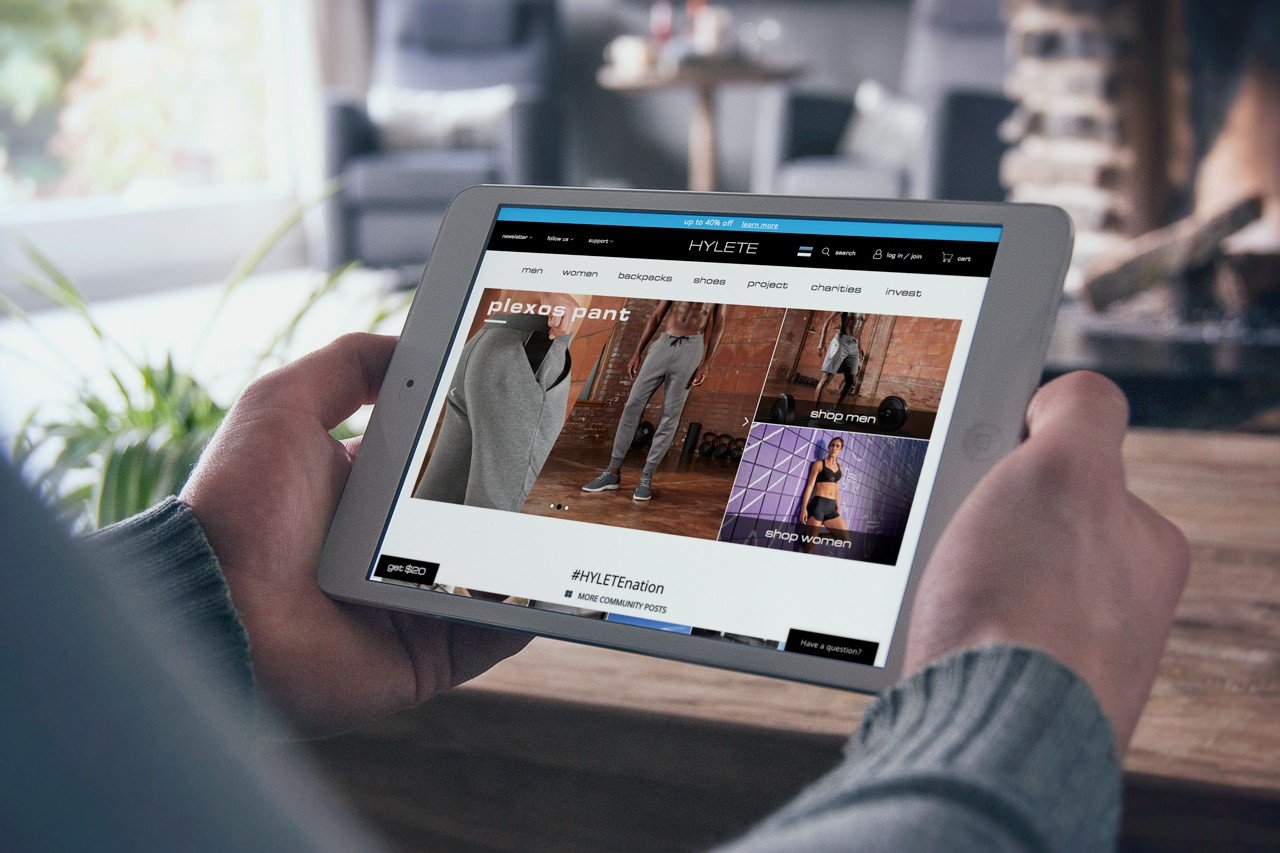 Future: Global ecommerce presence
HYLETE plans to reach more of a global presence with effective marketing communication and a loyalty program. The premium sports brand wants to solidify their brand story, and to tell that story online clearly, thoughtfully, and across different devices.
"We were looking for a long-term partner and it was important for us to work with a vendor that is interested investing in our continued success and not just a short-term project. That's why we chose Vaimo."
Jamie Wardlow
Director of Marketing, HYLETE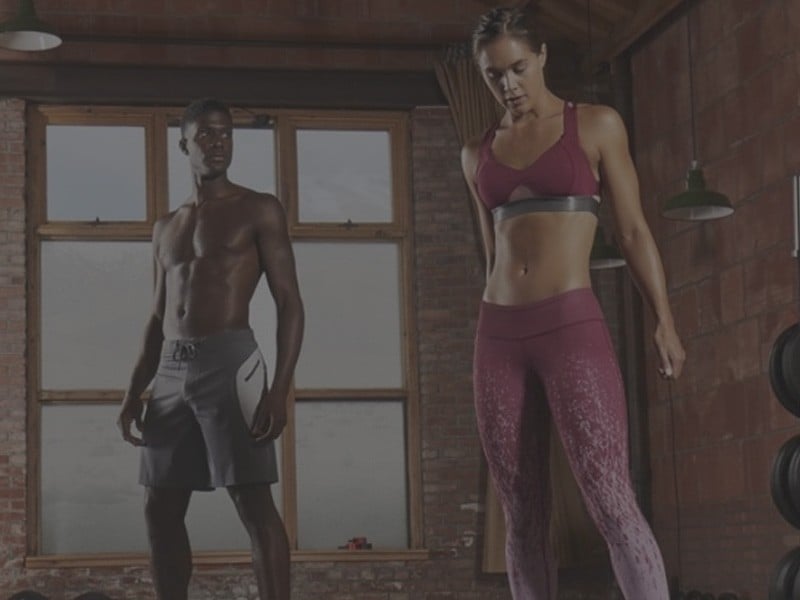 Features implemented
Vaimo CMS
"Get the Look" functionality (using styled products)
POS Integration
Instagram flow with possibility to buy a product from the image (supported by Readypulse)
Merchant e-solutions and Paypal being used as payment providers
Pop-up functionality supported by bounce exchange
Loyalty points supported by Sweet Tooth
Want to outshine your competitors?
As one of the leading solution providers for Magento Commerce, Vaimo builds digital experiences exclusively on the Magento platform. As a Magento Global Elite Partner, our international staff is composed of the most knowledgeable experts in omnichannel and Commerce.
Get in touch