One thing's clear regarding Black Friday 2020, the biggest shopping day of the year will mainly take place on laptops, phones, and tablets. No elbowing shoppers will jostle for their cherished items in shopping malls in 2020.
Yes, Black Friday will still take place—albeit online. New research from Adobe suggests that 2020 online sales will surpass the total online sales in 2019 already by Oct. 5, 2020. Note that this October date is even before the holiday sales season begins, demonstrating how COVID-19 has fuelled eCommerce growth in 2020.
Retails giants put their faith in eCommerce for Black Friday 2020: Walmart already signalled its intentions by closing its doors on Thanksgiving. Macy's CEO Jeff Gennette also commented that he expects the department store's Black Friday business to be geared more toward online in 2020.
A reduction in disposable income has impacted millions around the world in 2020.  How does this have an effect on Black Friday this year- will it be higher than last year, or will it take a dip? With the shift to online by many retailers, Black Friday online sales will probably be the highest ever. 
For this reason, you need to make sure you are fully prepared for Black Friday around operations and impress customers with an unparalleled user experience. After all, the 2020 holiday season presents you with the opportunity to attract customers who are new to online shopping during the holiday season.
Sit back and tune into our webinars. Follow our advice, and Black Friday 2020 will solidify your reputation for years to come.
Part  1: Black Friday Operations 
Register Here!
Speaker:
NICHOLAS BENNETT, HEAD OF OPERATIONS, VAIMO
Nick has 10 years of experience in eCommerce and has seen it from all sides. He managed an online store for a national retailer in South Africa and began consulting on eCommerce operations in 2015. He's consulted numerous enterprise retailers across a broad range of industries including retail, pharmacy, sports and leisure, outdoor, fashion, and home. Nick is based in London, is Head of Operations for Vaimo, and actively consults Vaimo's clients. He's seen Black Friday as the manager of an online store, a project manager, and as a consultant.
Part 1 Details: 
How to prepare for Black Friday
Key operational activities during this period
How do you make the most of Black Friday 2020
Top 5 operational 'no-no's' (what not to do), also known as 'The Black Friday horror stories'
part 2: Black Friday User Experience
Register Here!
Speaker:
STEPHEN HILL, SENIOR ECOMMERCE STRATEGIST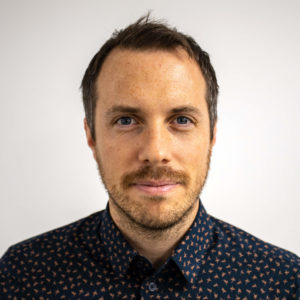 Stephen has over 12 years of experience working in eCommerce. Starting with Coca-Cola in Australia in 2006, he's now based in London for several years, working for Vaimo's Strategy and Consulting department and helping clients grow online with their data-driven approach. Having spent time on both the agency side and the client side, Stephen possesses a wealth of experience with eCommerce tactics and has worked with global clients such as Dyson, Helly Hansen, Royal Mail, Casio, Agent Provocateur & the Royal Academy of Arts.
Part 2 Details:
Best practices to make sure your site is ready for Black Friday 2020
How to improve your landing pages
How to increase your conversions during the holiday season 2020