At the start of June 2020, we launched a new Magento eCommerce site for our client Champion Europe Group. To celebrate the launch, we caught up with Nicholas Freddi (Senior Manager Sales and Marketing E-Commerce, Champion Europe Group) to hear about the new site and much, much more.
Nicholas Freddi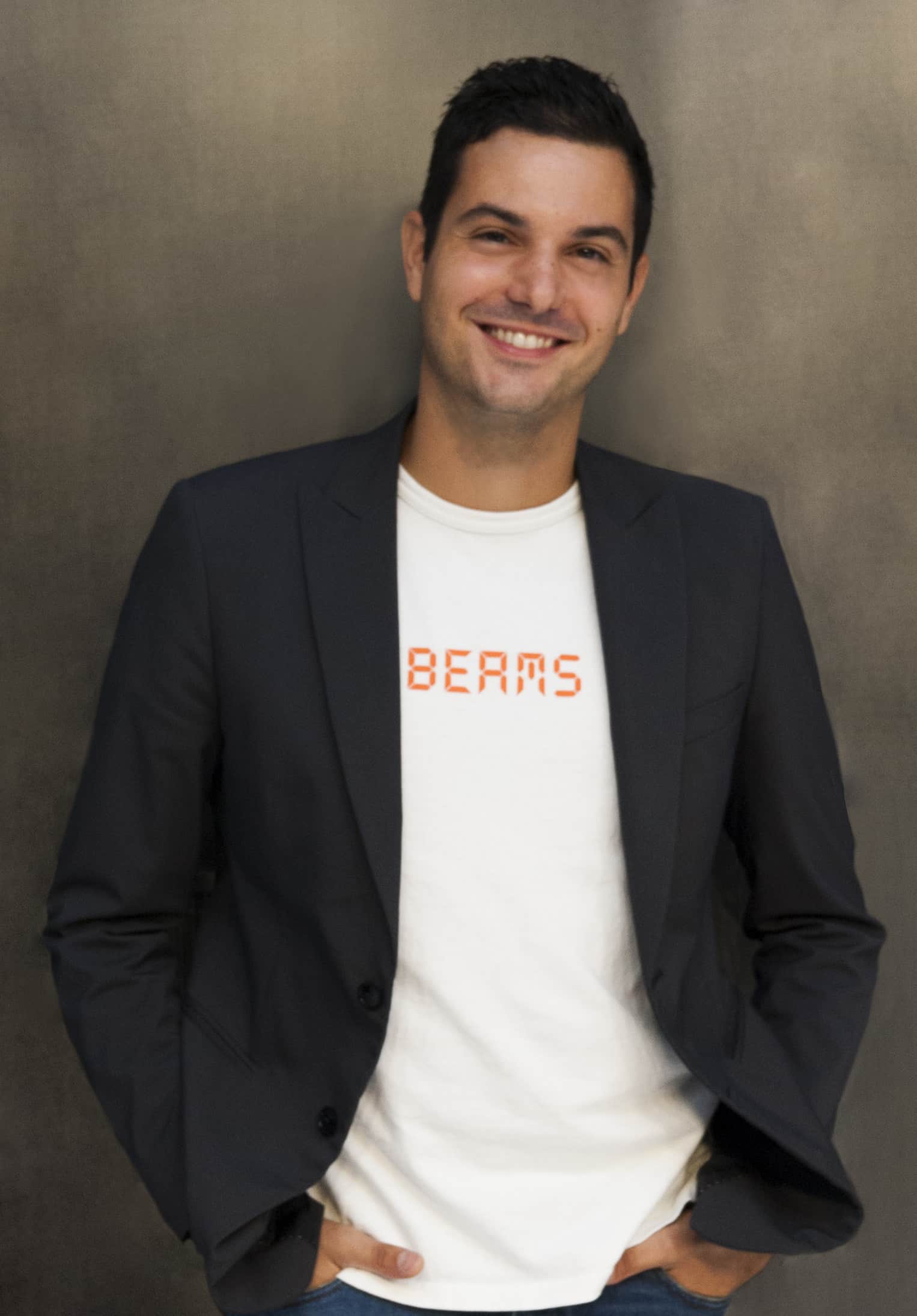 Let's listen to what Nicholas had to say about the eCommerce store and future of the Champion brand.
Hi Nicholas and congratulations on the Champion site launch! Before we get into the site itself, let's rewind the clock to when the idea of a new eCommerce store first surfaced. What did you want to achieve, and what were you looking for in a solution partner?
Before working with Vaimo, we were operating on a legacy system that was giving us a number of headaches. It was no longer fit for purpose and we knew that we needed to change to stay ahead in a competitive eCommerce environment. From the start, we decided on the Magento eCommerce platform—a flexible solution that could be tailored to our needs and that we could scale with in the future.
Of course, it all sounds easy in theory, but in reality, this eCommerce project was looking complex and multifaceted. We understood the challenges ahead and needed a partner with a number of qualities. Expertise was top of the list, especially given the complexity of our legacy system. But we also needed a partner who had experience with migrations and who we could trust to take us from point A to B without any disruption. These points are what led us to Vaimo given the team's experience in delivering proven eCommerce results across markets and industries. And then through Vaimo, we were able to identify leading tech partners to help us deliver the best eCommerce site possible.
In today's competitive landscape, customer experience is everything. Can you tell us how your new site meets the expectations of the modern-day customer?
For me, customer experience is a journey that never ends. The online and eCommerce worlds represent such a competitive space given the low barriers to entry. As such, businesses cannot afford to stand still.
Although the new site is live, we're still building and optimising the CX all the time. We want an experience that speaks truthfully about the Champion brand in ways that no other companies can do. Today, you can get any product or service you want at the click of a mouse or the swipe of a phone screen. With this instant access to products, the question becomes: how do you create uniqueness in terms of tone of voice, and authenticity?
Our goal is to nurture past, present and future champion lovers. But this is a continuous improvement exercise built by multiple pieces of technology. We need to weave a narrative across the physical and virtual worlds so it's a consistent experience wherever our customers are. The competition will never stop, so it's up to us to be proactive and finetune the experience in new and innovative ways.
Champion has a rich history and heritage, having celebrated its 100 year anniversary in 2019. Can you tell us more about this story and how you marry the heritage with the digital world?
Champion has an amazing story! As a former basketball player, the fact that Michael Jordan's Dream Team wore the Champion logo is extremely inspiring for me personally and is just one example of our storied heritage.
Our 100+ year history speaks to the authenticity of the brand. We've been through many different phases and product development initiatives. But despite this history, our brand is naturally digital—and this is seen in the huge online following we've established over the last 10 years. We might have a long history behind us, but it's ultimately this heritage that helps us stay current and connect with the customer of today.
Customers are flicking between eCommerce sites, social media, physical stores, emails and apps—expecting a seamless experience as they transition from one to another. What is Champion's approach to omnichannel and how important do you see its role in your strategy?
Omnichannel as a term is important to us, but for the average customer, it's jargon! Customers don't know (and don't necessarily care) what a channel is—they just interact whenever and wherever it's most convenient for them.
But in the backend, the challenge to offer seamless experiences is huge—it's about balancing the worlds of retail, wholesale and online. The convergence of these 3 areas is our ultimate goal in providing a true Champion omnichannel experience that hasn't been seen before.
Customers often want so much more than just a transactional interaction. They want experiences and meaningful connections with brands. How does eCommerce help you deliver this?
I think there are two types of customers. One, those who know exactly what they want and will checkout in just a few clicks. And two, those who might be after a more in-depth personalised experience. We've anticipated this need in our new site and are helped by some top tech partners such as Nosto, Yotpo and dotdigital.
Our new site understands customers' needs and finds content that is relevant. And as I said earlier, it's all about being able to shop on any device from wherever, whenever. This is the foundation of a great customer experience that we're building on. We want to be bold, ambitious and creative in how we approach and implement our customer experience.
Since you first planned the new site, the world of retail has changed dramatically with the onset of COVID-19. How has the crisis impacted your site go-live (if at all) and how has it changed your working practices at Champion?
COVID-19 impacted us at 2 levels—for the company as a whole in terms of our wholesalers and retail network, and secondly, it came at a time when we were in the middle of the eCommerce build. It's been a confusing time as there are so many questions and theories about what the future of retail might hold in a post-COVID world. Everyone's got a different opinion and we're still unsure of the true impact on retail and the world as a whole. As always, our focus is on the convergence of wholesale, retail and eCommerce to continue serving our customers in the best way possible.
And despite COVID-19 (and lockdown measures), I'm really happy to say that there was zero impact on our site build. I'd like to give kudos to the Vaimo team for their professionalism and getting our site live without any issues. It's a great testament to our partnership that we could work efficiently during uncertain times.
At the moment I'm sure it's all hands on deck with the new site. But looking further ahead, what are your future goals for the site and do you have any new initiatives up your sleeves?
Looking ahead, it's crucial to have the right people around to guide you. That's why we've been working on roadmaps with Vaimo. I love the roadmap approach as you can project targets for the future and measure along the way.
Our short term is focussed purely on operational goals but longer-term we're looking at strategy. We want to manage content more effectively across B2B, marketplaces, virtual catalogues and eCommerce. So one future project will be in creating a central hub to manage these.
Elsewhere, we want to continue investing in new technologies. We want to leverage AI to guide us in terms of merchandising and what content to give customers. Then we'll also be going full speed on personalisation, customisation and omnichannel.
Ecommerce will definitely be our front line of the future and will be Champion's biggest shopping window. We've come so far in the last few years and we can't wait to embrace the power of eCommerce technologies to take the Champion brand forward!
A huge thanks to Nicholas for taking the time out of his busy schedule to catch up with us. Visit the Champion store today here!