This is a guest post written by Scott Dahlgren, VP Global Channel Development at Akeneo, Inc.
Delivering the most relevant information to your customers at the right time, in the right place is without a doubt the winning strategy to convert prospects into buyers, and increase revenue and market share.
Nowadays customers expect to have immediate access to accurate and compelling product information to make informed buying decisions. This trend requires businesses to revisit their product information management practices and processes. This is even more important when a vendor sells across multiple channels and locales as the level of complexity to manage product data calls for dedicated solutions for managing product information. Spreadsheets and manual processes are no longer an option.
GROWTH POWERED BY A PIM
1. Scale your business across channels and geographies
For companies looking to expand, a PIM solution to manage product information is a must. Expanding a company's business into other locales and sales channels results in a massive product data increase. Without a PIM solution, growth becomes really difficult as you struggle to maintain compelling, complete, and up-to-date product information across all your channels and locales. Expansion increases the problem as each new localization and each new channel results in an exponential effort and cost because every product attribute will have multiple values based on the number of locales (currencies, measurements…) and channels that exist.
With a PIM solution that maintains a central repository of all product data, each new localization can benefit from automated content translation and attribute transformation resulting in a significant reduction in cost – and each new channel is almost cost-free except for setup costs.
A PIM solution enables the efficient scaling of products across channels and locales
2. Manage your seasonal sales and promotional events
Seasonal product offerings require regular and swift updates of product content and listings, which makes the complexity of managing product data even greater. Ensuring that new collections, pricing promotions, and other changes are updated across all markets quickly is a big challenge since there are strict deadlines that cannot be missed. Having the ability to quickly prepare specific product offerings, provide the most relevant information, and seamlessly manage all of your last-minute sale changes and additions to the product catalog are some of the great advantages offered by a PIM.
PIM makes it easy to manage and enrich specific product groupings for seasonal sales
3. Take advantage of the new eCommerce trends such as voice-activated ordering
Over 50% of internet searches are expected to be voice-activated by 2020. In order to take advantage of this and future trends, product information needs to be highly structured, complete, and available. Companies need to adjust their product data to take advantage of this coming shift in consumer habits. People speak to voice assistants in everyday conversational language. Unlike text searches, voice queries run six to 10 words in length and usually start with who, how, what, where, why and when. This is quite different from the descriptive language used in typical product content.
Product data needs to be structured to conform to natural language machine learning requirements. A PIM solution can support this trend by managing adequate descriptions for voice-activated ordering.
PIM supports structured product descriptions for voice-activated ordering
GUARANTEED ROI WITH A PIM
Scale your business across channels and geographies
Companies implementing a PIM typically experience a 4X increase in sales conversion rates. This is hardly surprising when we all know from personal experience that we want to have the right information to make our buying decision. Delivering meaningful product descriptions to buyers, including emotional information such as pictures results in higher conversion rates and significant ROI for businesses.
Likewise, these same companies also experienced up to a 40% decrease in return rates because more complete and comprehensive product information results in less customer disappointment and thus fewer product returns. Having accurate and complete product information prevents customer confusion and can significantly reduce return rates which can have a dramatic impact upon profitability.
With Akeneo PIM, customers experience a 4X increase in conversion rates
Reduce Product Management Overhead
The amount and complexity of product data, attributes and possible variations across multiple locales and channels makes it merely impossible to manage this effectively in spreadsheets or systems that were never intended to manage product information. Providing your teams with a PIM solution allows them to do their job efficiently and collaborate with others so they can manage more products in less time. For instance, Akeneo PIM will automate the process of making sure a shirt listed as "Blue, Size 10" on an American eCommerce site gets listed as "Bleu, Taille 42 on the French localization without any manual data entry steps. Multiply that process by thousands of products and you can see how savings can quickly add up.
PIM allows doing more with fewer resources in less time and focus on higher value tasks such as merchandising and improving the overall quality of product information.
With Akeneo PIM, customers typically see a 50% improvement in operational efficiency
PIM IS THE CORNERSTONE OF PRODUCT EXPERIENCE MANAGEMENT
Managing and maintaining high-quality product information efficiently is vital to grow a business. The vast amount of product information and content that customers require to make a buying decision simply cannot be managed in spreadsheets or systems not designed to perform this function. Similar to the early days of CRM when most companies managed important customer information in spreadsheets, PIM is now viewed with equal importance and priority for managing product data.
According to Ventana Research, "By 2021, 1/2 of organizations will use a modern dedicated PIM environment to manage product processes and provide high-quality product experiences."
Read Akeneo's complete series of blog posts at https://www.akeneo.com/blog/
Learn more how Vaimo can help you to keep your product information up-to-date across all channels to boost efficiency.
About Akeneo
Akeneo is a global leader in Product Information Management (PIM) solutions that enable retailers and corporate brands to deliver a consistent and enriched customer experience across all sales channels, including eCommerce, mobile, print, and retail points of sale. For more information, visit us at https://www.akeneo.com.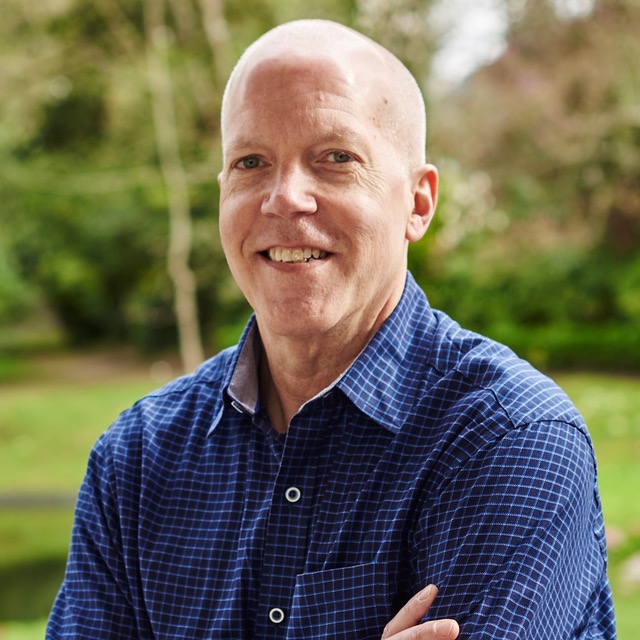 About the author
Scott spent much of his career helping technology companies of all sizes develop high-value partner channels that created incremental demand and expanded delivery capability. Scott began to focus on Open Source in 2008 with Zend Technologies, and then with a variety of CMS and eCommerce companies including Magento, as Head of Worldwide Channel Sales, and Drupal Commerce, as Managing Director. Scott currently manages Global Channel Development for Akeneo, Inc. Scott earned his BS in Mechanical Engineering from Bucknell University.