Over the coming weeks, Vaimo will be attending a number of events in the UK to discuss the latest in the world of eCommerce and omnichannel. As a leading Magento agency in the UK, our teams attend commerce events on a regular basis to share and discuss the latest trends and knowledge.
Be sure to sign up to one of the below events—we'll be pleased to hear about your digital commerce aspirations and to explore ways that we can help you succeed in the digital sphere!
For starters…
Hitting the mark—Best Practice Email Marketing Automation Workshop
When? May 30th, 2018
Where? London, UK
In this workshop, Vaimo along with our partner dotmailer will explore how to make the most of your email marketing campaigns and how to take the next step in your marketing automation strategy. The session will provide actionable steps and tricks which you can incorporate into your business operations right away.
Speaking at the event is eCommerce Strategist, Stephen Hill, who's based at Vaimo's Magento agency in London. 
You can register for the event here! (please note that this session is only open to merchants)
For the main…
Meet Magento London
When? June 13th, 2018
Where? London, UK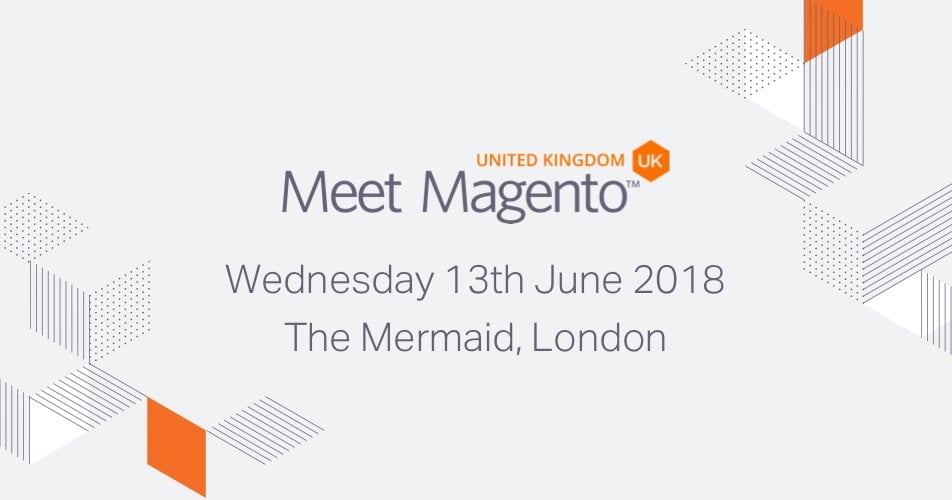 Image source: https://uk.meet-magento.com 
Meet Magento brings together merchants, developers, service providers and commerce strategists to connect and share knowledge around the future of eCommerce.
Featuring talks from a plethora of industry experts, Meet Magento provides attendees with cutting-edge commerce knowledge and insight into the latest features, trends and strategies.
As a leading UK Magento agency, we'll be attending the event as a sponsor. So be sure to speak with a member of our team to learn about how our UK Magento developers can take your digital performance to the next level!
We are proud to announce that our client Brown-Forman is going to be on the stage! Join Karen Taylor, UK eCommerce Manager for Brown-Forman being part of a panel discussion on 'Why Your Online Presence Is Just As Important As Your Offline Presence'. 
Register for the event here! And check out our case study with Brown-Forman's Jack Daniel's UK 
For dessert…
When? June 14th, 2018
Where? Vaimo Office, London, UK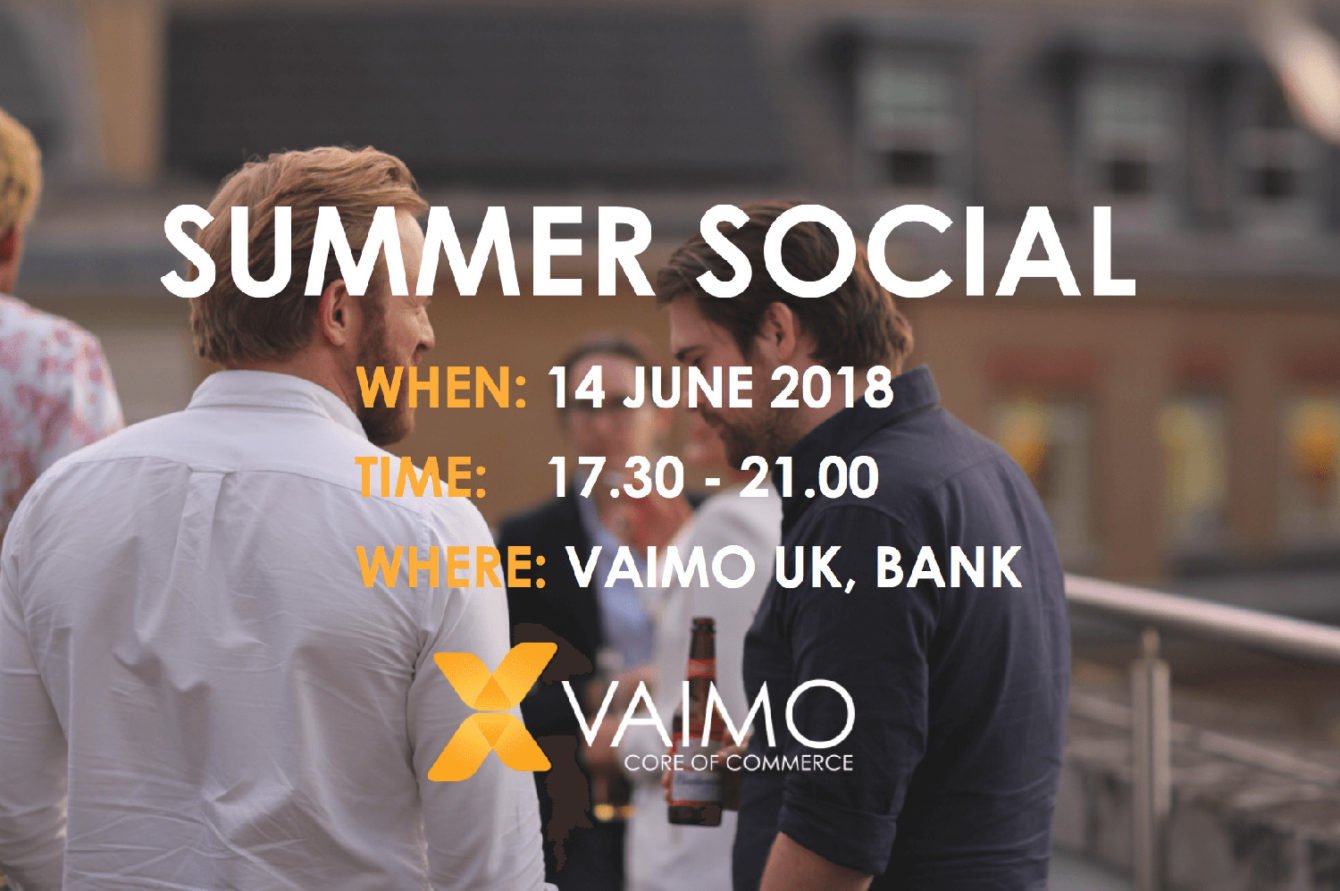 Now, summer just wouldn't be summer without Vaimo's acclaimed Summer Social. Hosted at our offices in the heart of the City of London, we invite partners, clients and friends to see in a summer's evening with a drink and a bite from our lofty London location. And if all that wasn't enough, we'll also have a jazz band on hand to amplify that dreamy summer feeling!
Interested in joining us? Then register here—we look forward to welcoming you!
Not able to join us at one of these events? Then fear not, just get in touch with us today to tell us about your digital commerce aspirations.