The holiday season is traditionally a time of giving, and on behalf of all Vaimo employees we'll be supporting the tremendous work of WWF (World Wide Fund for Nature).
WWF is committed to tackling Earth's greatest challenges. Whether it's the urgent threat of climate change, deforestation or unsustainable fishing, the WWF is pressing for measures to help people live sustainably, within the means of our one planet. The charity's focus is on the sustainable use of resources, helping us all change the way we live and working with business and government to protect our planet for generations to come.
We are very pleased and proud, therefore, to be making a donation of over 12,500 euros this Christmas to the WWF in helping to tackle some of humanity's greatest dangers. Specifically, we'll be supporting the WWF's Climate and Energy & One Planet Cities initiatives. 
Since we started donating back in 2014, we have now given a combined total of 48,000 euros to both WWF and to Doctors Without Borders in its fight against ebola.
We'd like to take this chance to wish you all a very happy holiday season and a prosperous new year. 
The Vaimo Team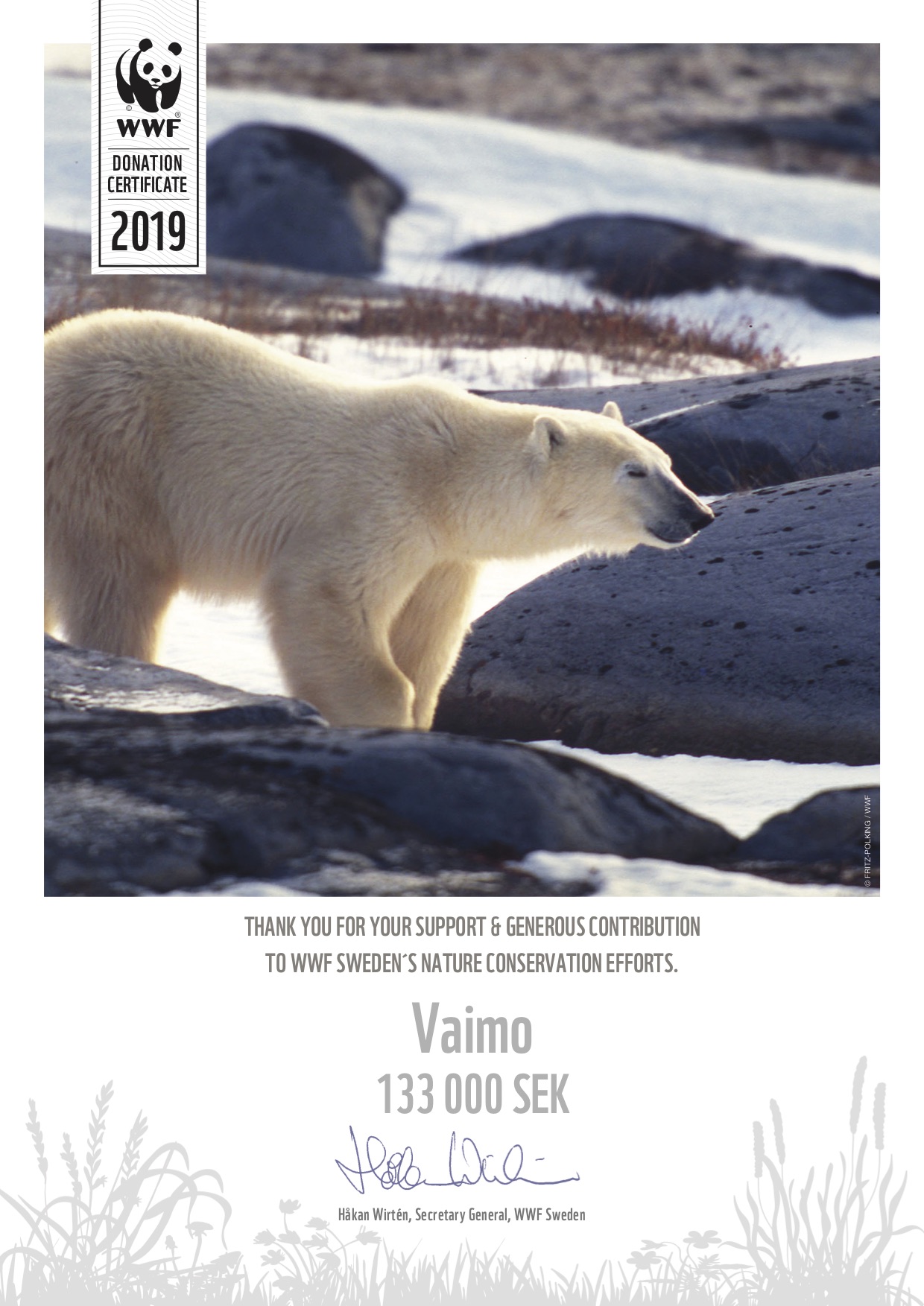 Cover Image and certificate copyright: WWF 
ABOUT WWF
For nearly 60 years, WWF has been protecting the future of nature. The world's leading conservation organisation, WWF works in 100 countries and is supported by more than one million members in the United States and close to five million globally. WWF's unique way of working combines global reach with a foundation in science, involves action at every level from local to global, and ensures the delivery of innovative solutions that meet the needs of both people and nature.