Saray Khumalo returned home to a hero's welcome at O.R. Tambo International Airport in her native South Africa earlier this week. Saray reached the world's highest peak on May 16th—making history in the process as she became the first black African woman to do so. Dancing and singing crowds welcomed Saray on her arrival before she sat down with the media for her first press conference since the climb. To date, a total of R135,000 has been raised from this achievement to support the education of young people in South Africa.
As a sponsor of the expedition, members of the Vaimo South Africa team were on hand to welcome Saray and congratulate her on this historic achievement. And from the rest of our global team, who couldn't be there, we'd like to pass on a huge congratulations as well!
Saray with Vaimo team members (L-R): Stefan Estebeth, Karl Van Der Merwe & Kevin Clarke
You can view the press conference in full below, including a speech from Kevin Clarke (Country Manager, Vaimo South Africa) who spoke of Saray's strong character and integrity and what a huge inspiration she has been to so many people around the world.
Saray on her Everest expedition:
"My achievement means that in a small way I took every African—who might have been told that they couldn't consider their pursuits—to the top of the world. I, therefore, wish that this summit will inspire every African child, black or white, to reach their own individual Everest."
Remember, if you'd like to relive Saray's journey to the top of the world, then be sure to check out our blog to see how she did it!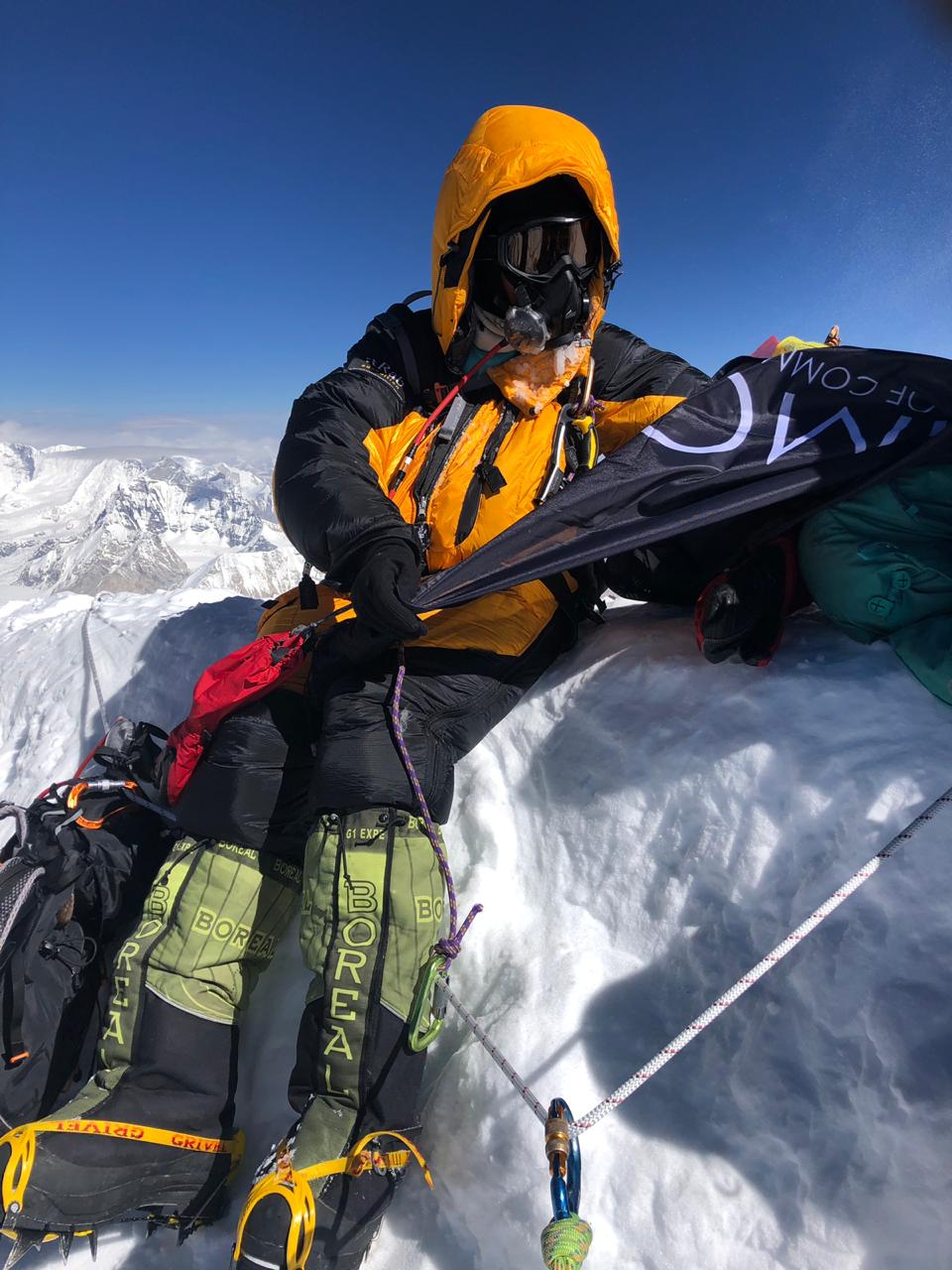 Saray on her way towards summiting the world's highest peak
Saray acts as a Mandela Libraries Ambassador, raising money to build libraries and inspire the next generation of leaders to pursue their dreams and goals. Saray is also supporting the Dr Thandi Ndlovu Foundation which helps to educate orphaned children at university level. You can donate to this worthy cause here!