Sofa Brands International provides quality, custom sofas with premium British design and craftsmanship to the UK market through their well-known brands, G Plan, Parker Knoll, and Duresta. SBI recently launched The Lounge Co, a new sofa brand aimed at a younger audience, that utilises a multichannel business model designed to merge digital shopping with accessibility and tangibility. Twenty-one "The Lounge Co" galleries within independent retailers are peppered throughout the UK to ensure that every shopper has physical access to their products.
KEY POINTS
Merchant: The Lounge Co
Industry: Furniture, sofas, and chairs
Magento Edition: Enterprise
Markets Served: UK
Website: https://www.theloungeco.com/
Project plan: 6 months
Budget: 1500 hours
Number of products: 18 sofas, 6 chairs, 2 stool designs
"The Lounge Co chose Vaimo because they are the industry leader, Magento's premier partner, and their portfolio is respectable. We needed a solution provider that understood our vision for a multichannel business model, and one who could help us meet our customers at all touch points in the same manner. We felt secure and confident that if we chose Vaimo, they could deliver our vision to us through an online solution."

JOE ELLIS, BUSINESS DEVELOPMENT MANAGER AT SOFA BRANDS INTERNATIONAL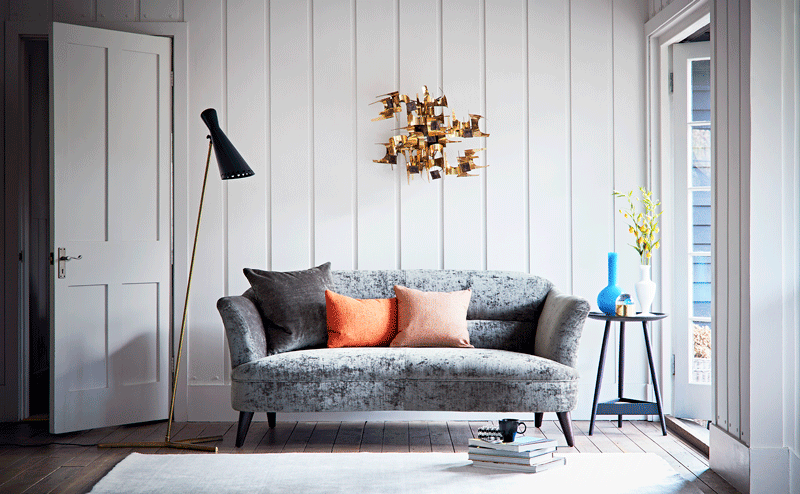 THE CHALLENGE
SBI wanted to create multichannel access to their new, clean and modern brand when addressing a younger demographic in the UK. SBI visualised a web shop that would allow them to sell sofas in an easy-to-use, mobile-friendly way with the ability to fully configure the product and change the parameters, fabric, colour, and wood tone on a mobile phone or tablet. The web shop needed intuitive navigation, and a smooth user experience with a way to showcase over 100,000 images without slowing down the site. Furthermore, it was vital that customers were able to locate The Lounge Co's 21 concession stores, where they could connect with the products and make purchases using the tablet available in-store.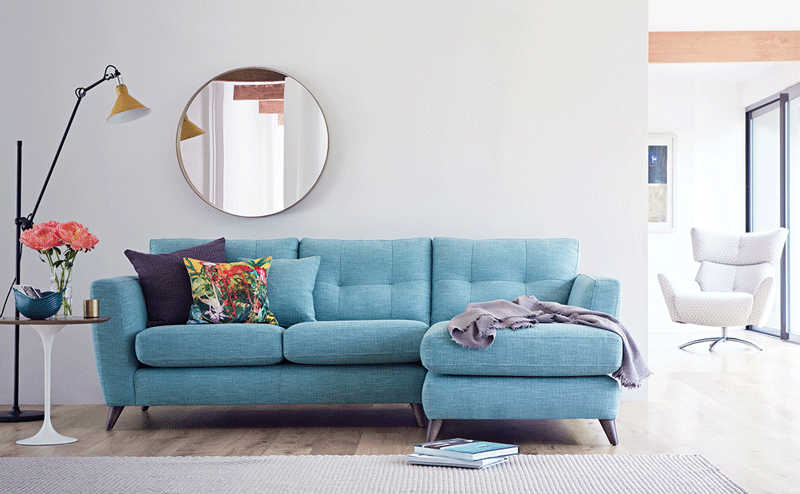 Vaimo developed a fully responsive, app-like web shop for The Lounge Co that allows users to effortlessly follow steps to select the type of sofa, followed by the size, fabric, and feet with the Vaimo Product Configurator. The front-end of the Configurator was built using React and completely replaces the standard method of option selection on configurable products. Each individual selection is accompanied by a vibrant image, one of over 100,000 photos that are hosted by Cloudinary. Customers are able to build up and order free swatch packs from available fabrics, a feature that Vaimo built on React. Vaimo CMS was used on every content and blog page with the extensive use of widgets to allow The Lounge Co staff to easily and quickly perform updates.
FEATURES
Vaimo Product Configurator

Vaimo Content Management System

Store Locator

Free swatch packs

Fully responsive

Cloudinary integration
PROJECT DELIVERY
The complex project involved over 100,000 images and over 18,000 unique configurations of products to be handled. According to SBI, Vaimo addressed the challenges in a pragmatic way, and tailored the project management to The Lounge Co team's needs. Vaimo listened to SBI's vision for The Lounge Co, and incorporated all of the elements into the initial Discovery phase, so both teams were on board with a shared concept. Vaimo crafted the Vaimo Product Configurator specifically for The Lounge Co's needs, a fully interactive interface where each selection is displayed as an image. The decision to host The Lounge Co's images in Cloudinary meant that the web store's performance would not suffer as a result of loading an enormous amount of images onto Magento. 
FUTURE ECOMMERCE PLANS
Vaimo is in the process of updating the Configurator for an even smoother user experience that will dynamically update the full price as the customer configures their ultimate sofa or chair. SBI plans to make improvements to the presentation of their products, both online and in-store. Currently, SBI is closely monitoring their new multichannel brand strategy in its early stages and evaluating how their customers respond. Today, customers are able to visit the Lounge Co galleries, and acquaint themselves with the shape and fabrics of the sofas. Then, shoppers can visit the website in-store or on their own, and configure a big, bold image of the product, and easily view how the product will look with different fabric and colour selections. 
Click here to experience The Lounge Co´s new web site. If you want to know more about this project, don't hesitate to contact us.