Absolut Art
Absolut Art, owned by premium vodka brand Absolut, connects artists with art lovers with an interactive web shop that makes exclusive art accessible and affordable. Absolut Art teams up with expert local curators to offer unique pieces which are all autographed and numbered by the artist.
Live site
A digital commerce presence
Acclaimed Swedish vodka brand, Absolut, recognised a need in the art market to democratise art and create a platform for artists, curators and art collectors to make limited-edition artwork accessible and inexpensive for consumers. Concept became reality with Absolut Art, but the company needed a digital presence in order to showcase their art in high-quality visuals on desktop and mobile, with rich content to offer a deeper view into the artist behind the art and interactive tools for shoppers.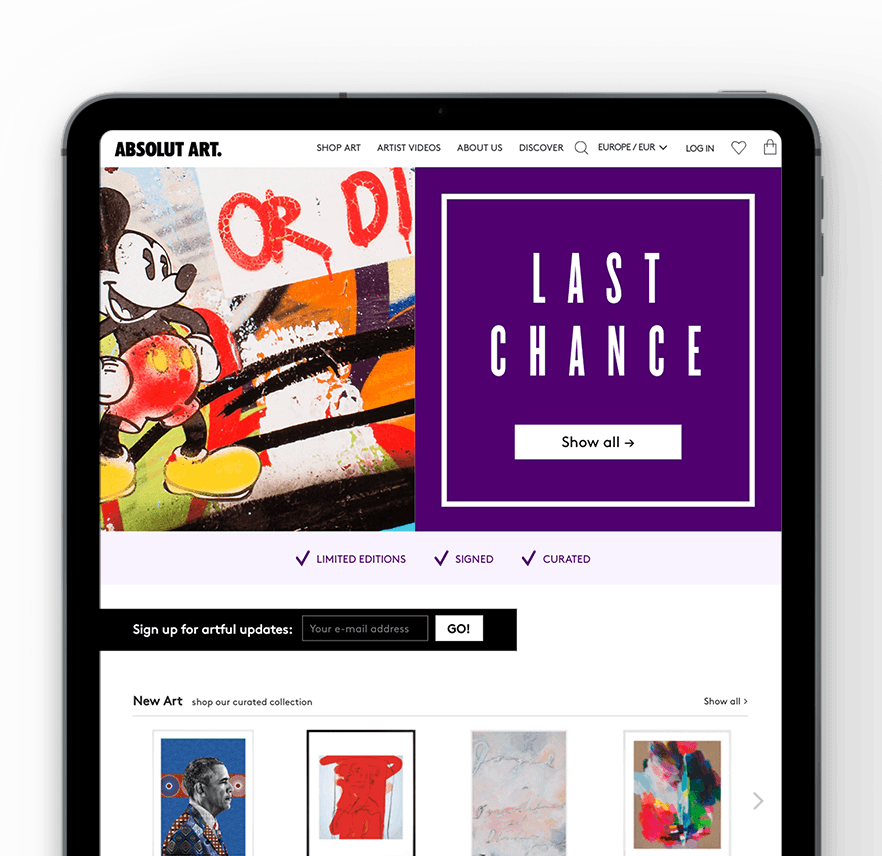 Tight collaboration
Vaimo and Absolut Art collaborated closely on the development and design of the web shop, with an agile approach. The web store was deployed in April 2015 after a 6-month development period. Vaimo put Magento's flexibility to the test by incorporating rich content, such as imagery and videos on the site. Absolut Art wanted to convey the atmosphere of local artists and art, relying less on the framework and more on visuals and features. Vaimo built the site with mobile in mind and is currently working with Absolut Art on a project-basis.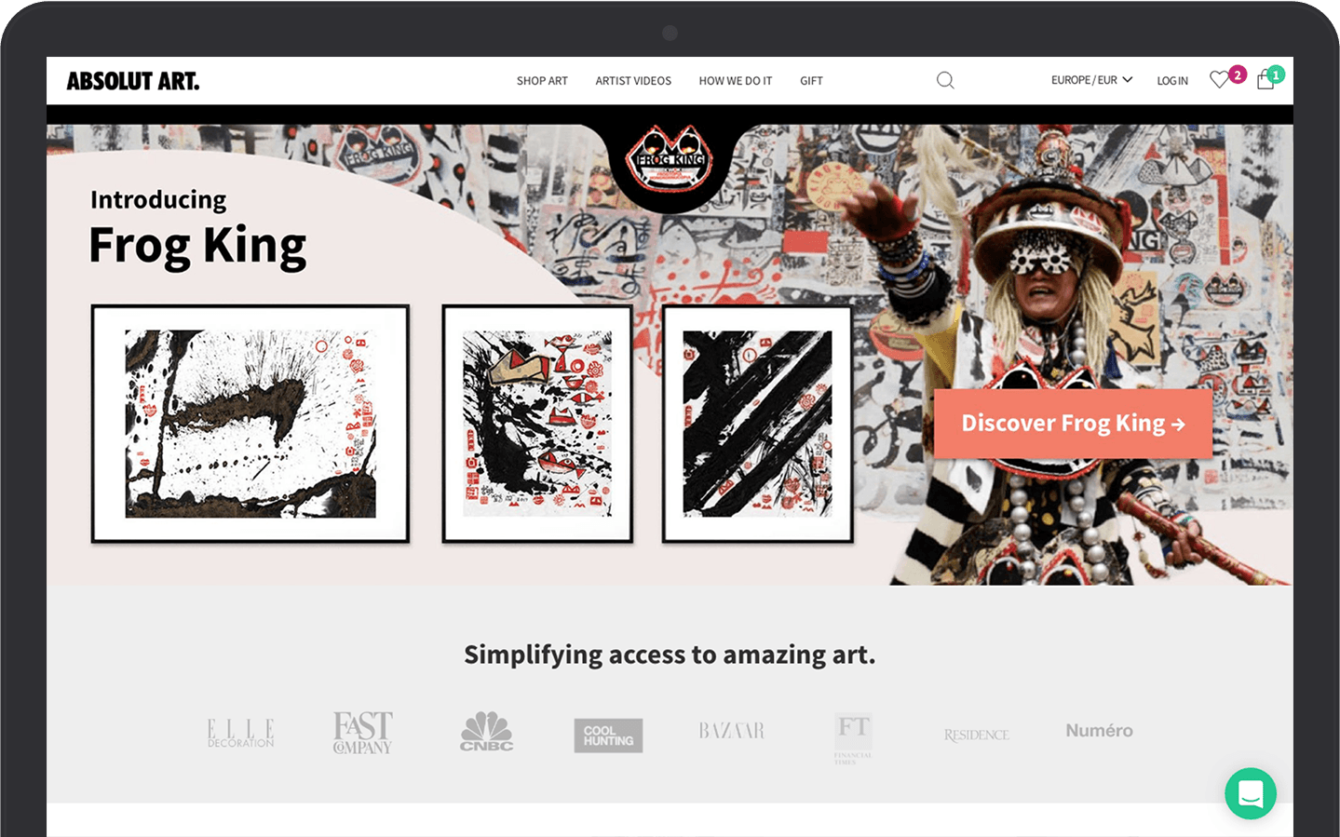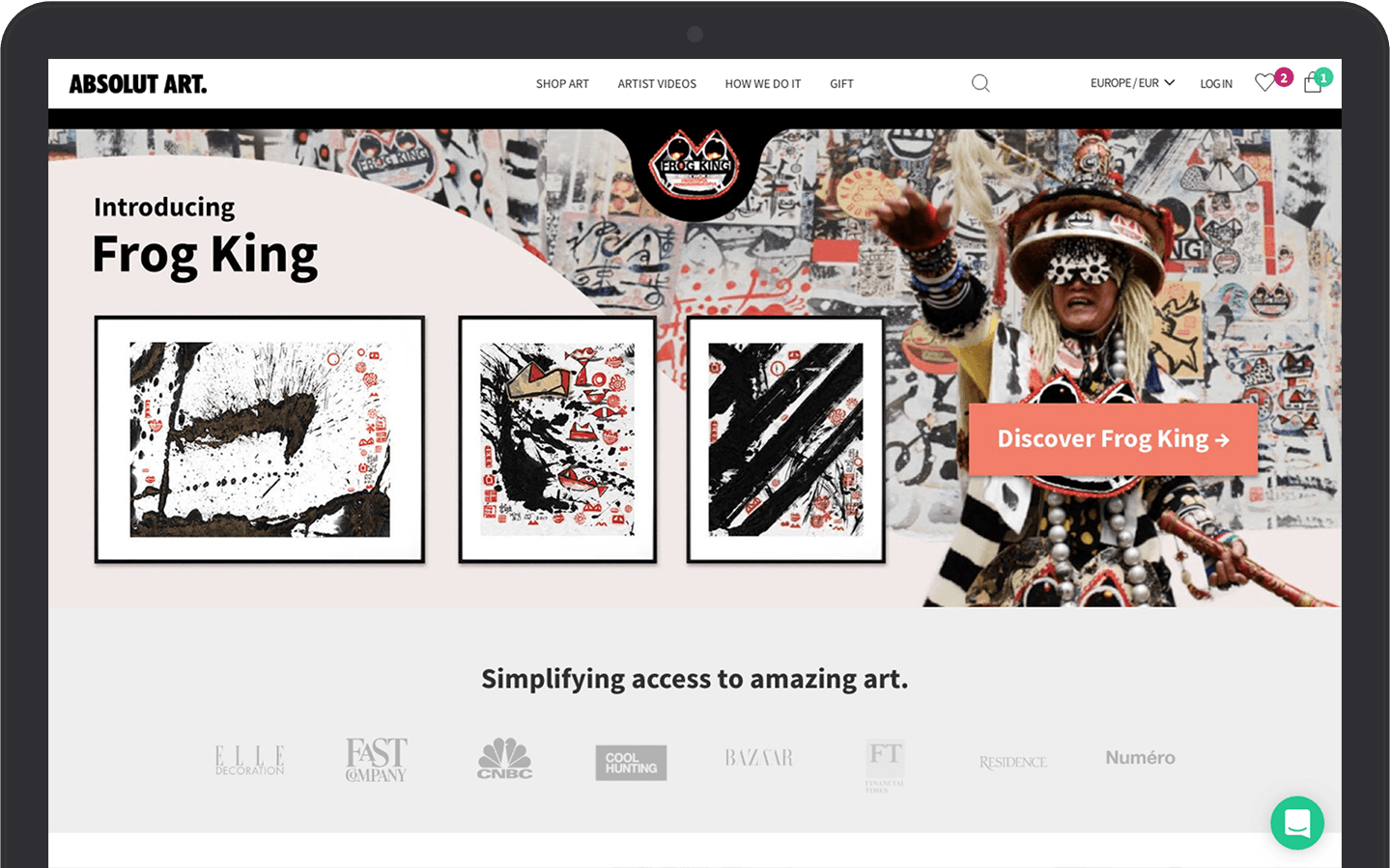 "With security and reliability on our mind, we quickly zeroed in on Vaimo as our obvious solution partner to help build our store on the Magento platform. Vaimo's "Magento ecosystem" of expert developers, strategists and designers covered all of our bases."
Nahema Mehta
Chief Executive Officer

eCommerce expansion
Absolut Art plans to widen their product offering based on city-specific artists and artwork. With the help of Vaimo CMS and Magento Enterprise Edition, Absolut Art has the freedom to effortlessly grow their business and simply change campaigns and content on their site. As a large company, and as a subsidiary of Absolut, Absolut Art appreciates security. And with Magento, the company has peace of mind to expand digitally. Magento also allows Absolut Art to track their sales and growth progress on the platform.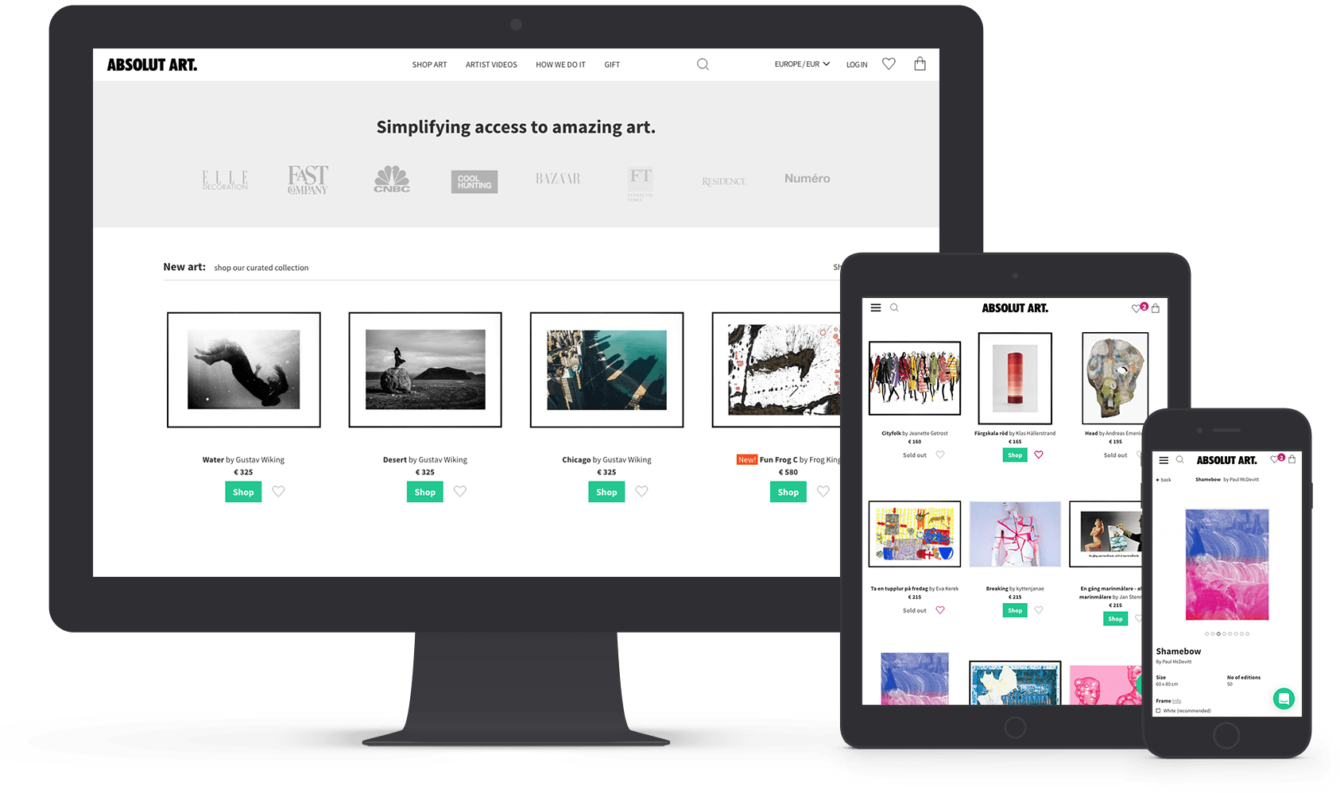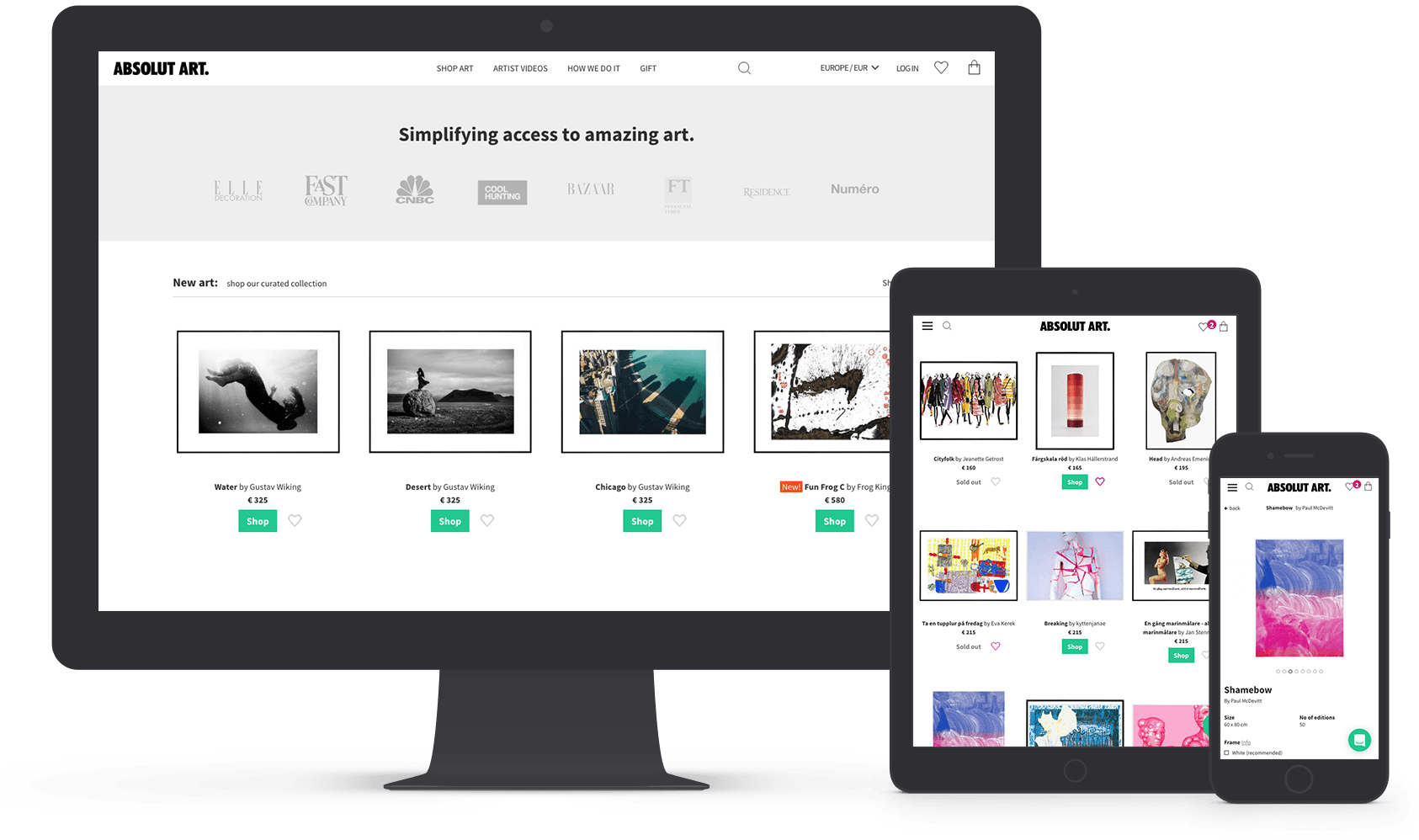 Features implemented
Vaimo CMS
Klarna invoice
Slideshow with Lazy Loading Images
Integration with Unifaun
Integration with Adyen
Integration with Mailchimp
"It's a Match" Tool
"Drag and Drop Room Decorator" Tool
Ready for growth but not sure where to start?
As one of the leading solution providers for Magento Commerce, Vaimo builds digital experiences exclusively on the Magento platform. As a Magento Global Elite Partner, our international staff is composed of the most knowledgeable experts in omnichannel and Commerce.
Get in touch