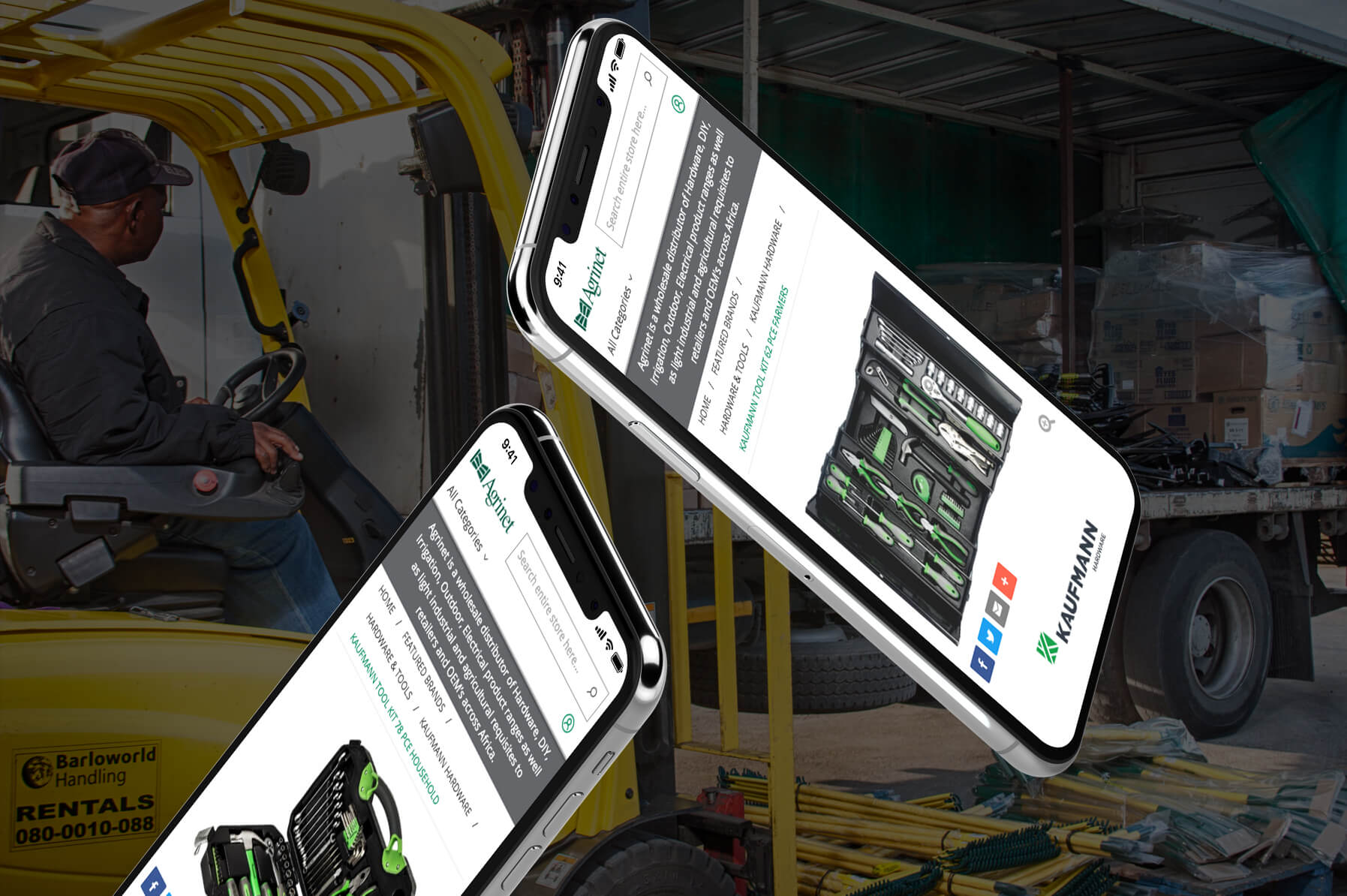 Agrinet
Established in 1950, Agrinet is a wholesale supplier and distributor of a wide range of sourced products and owned brands across 10 specialist categories (Electrical, Hardware, Gardening tools, Irrigation, Paint, Plumbing, Mechanisation & Auto, General Goods, Outdoor & Power Products). Agrinet's product mix caters to hardware retailers, cooperative trading stores and irrigation specialists in Africa. Agrinet's key differentiator, apart from a wide selection of well-sourced goods, is its consolidated warehousing and national distribution network.
Live site
World-class B2B Ecommerce
Agrinet's previous legacy platform had a number of limitations which were hampering the company's growth. Firstly, the platform was not integrated with Agrinet's ERP system, which meant that changes were being made manually, wasting valuable time in the process. The overall user experience was also suffering as Agrinet's team was not able to promote its offering in a visually engaging way. Other key issues included poor site security and SEO functionality, plus the cost and difficulty in implementing new functions on the site. Agrinet needed a fresh upgrade and wanted to be the first to market with a world-class B2B eCommerce solution that would provide B2B clients with highly personalised and hassle-free, B2C purchasing experiences. The new eCommerce solution would also need to cater for Agrient's two distribution centres, accommodate its various client/order types and be scalable for both B2B and B2C brands. Agrinet's vision for the new site was to make it stand out as the first point of buying reference for customers in the industry—and to leverage innovative features and technologies to engage them across the whole purchasing journey.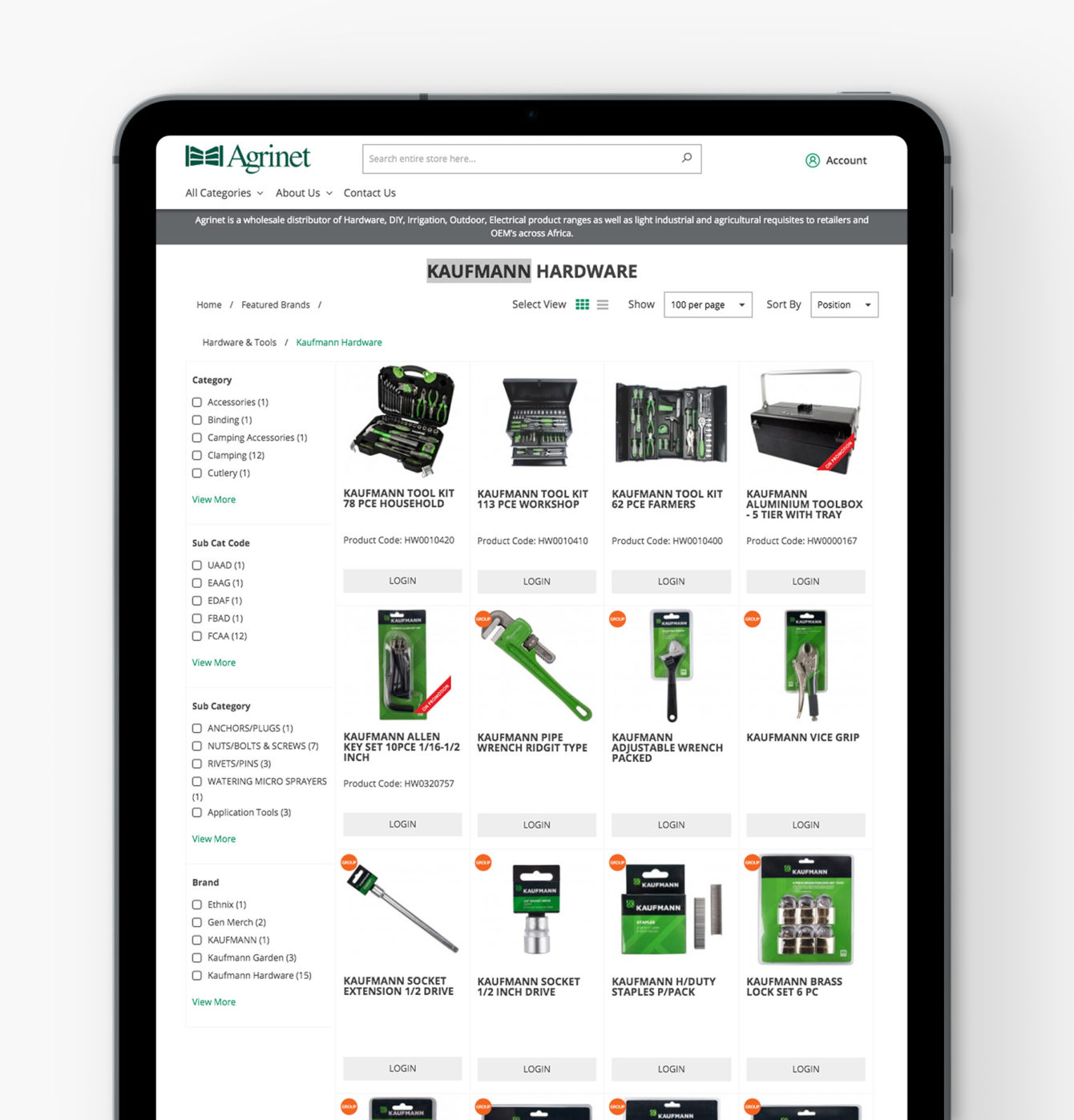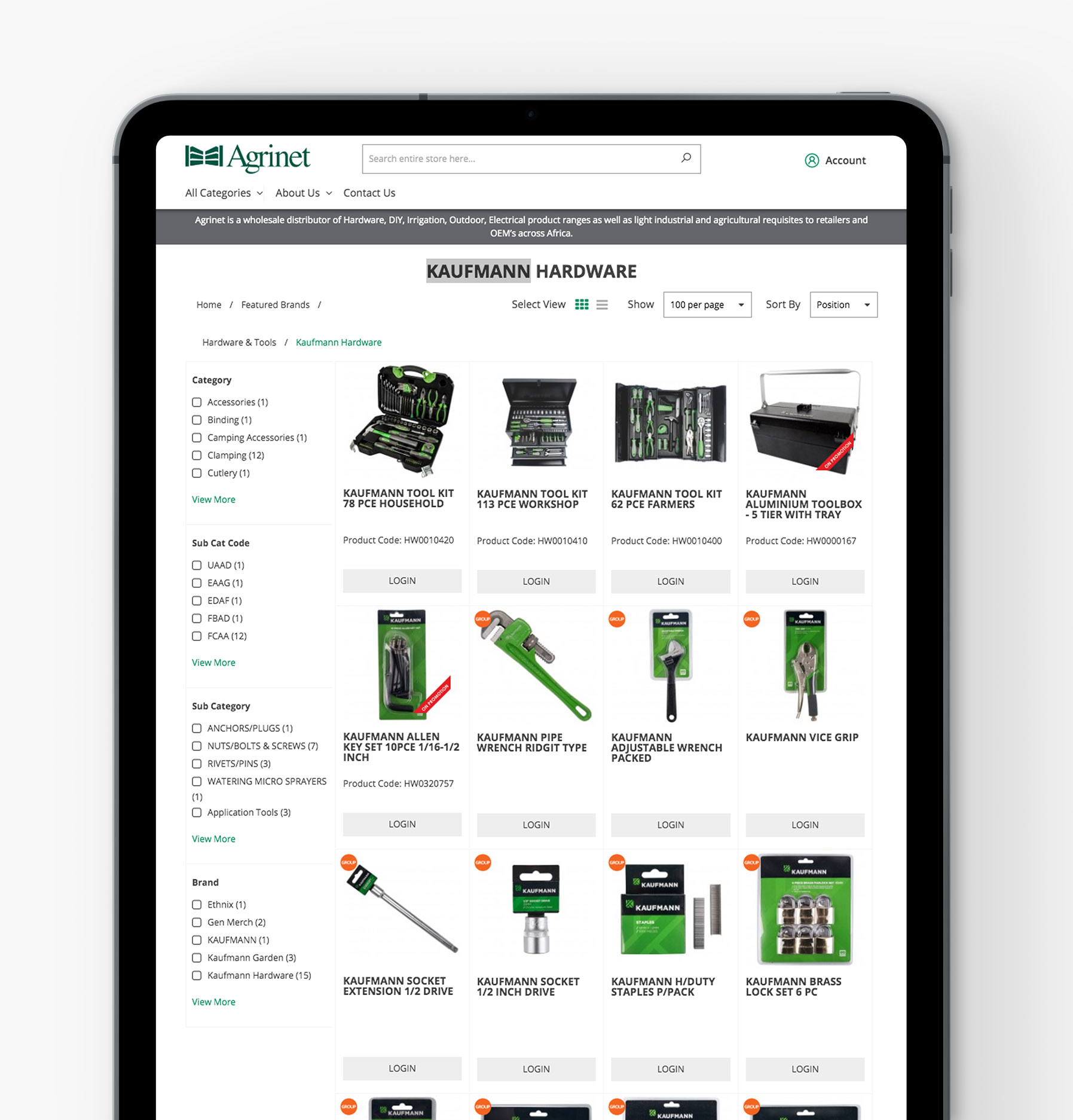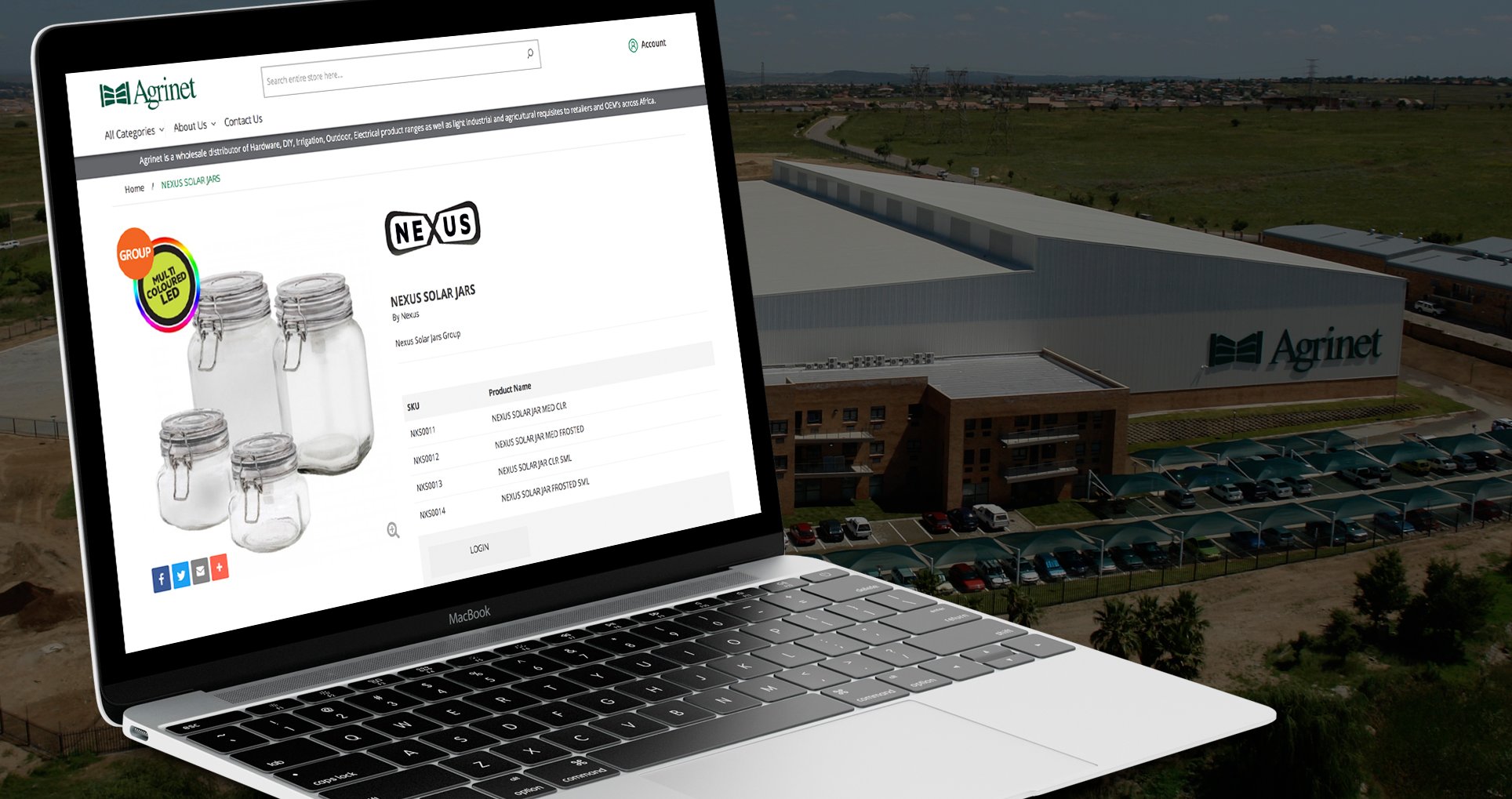 Collaboration for Success
Agrinet needed an experienced partner that could guide them every step of the way in delivering a large scale B2B eCommerce project. From the off, Agrinet and Vaimo worked closely together in mapping out all the functions and identifying risks and technical requirements to deliver on the project. Vaimo took a very active role in each step of the project from ideation, UX design and mapping all the way through to implementation and beyond.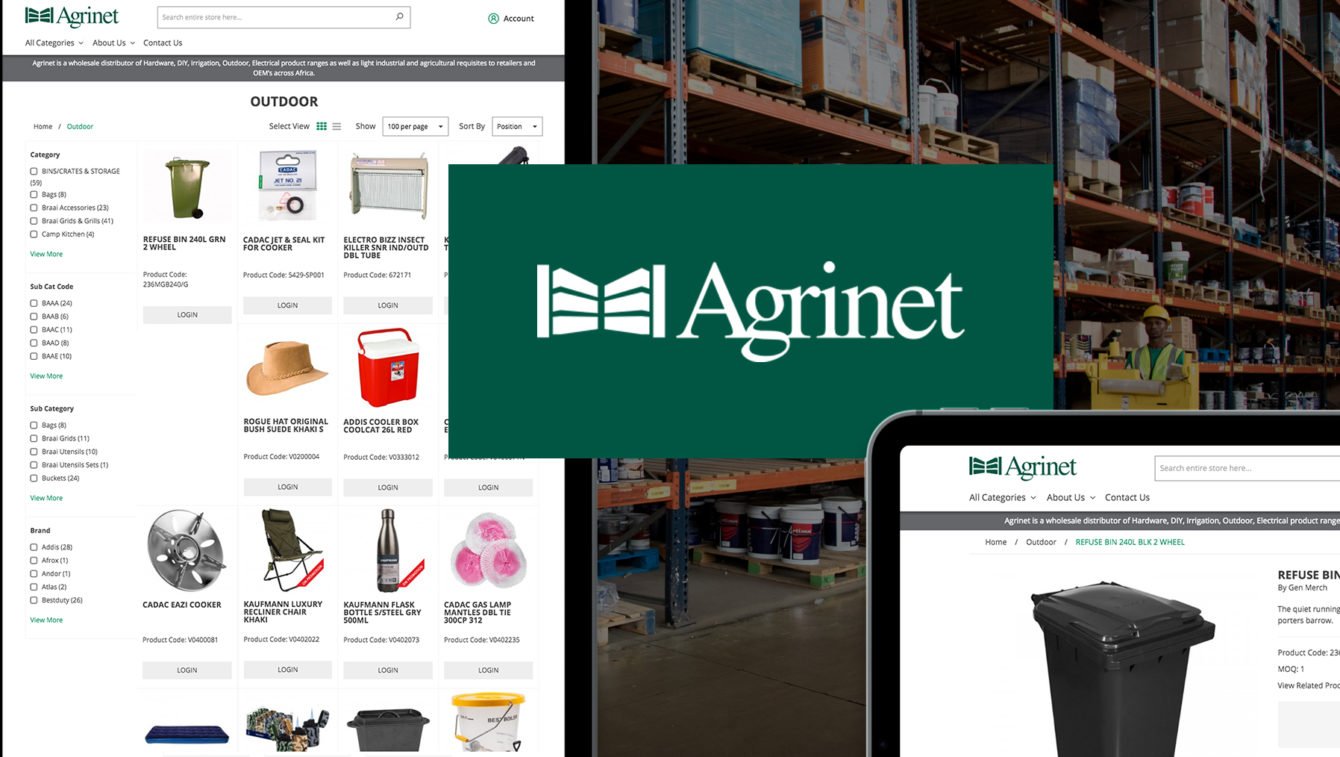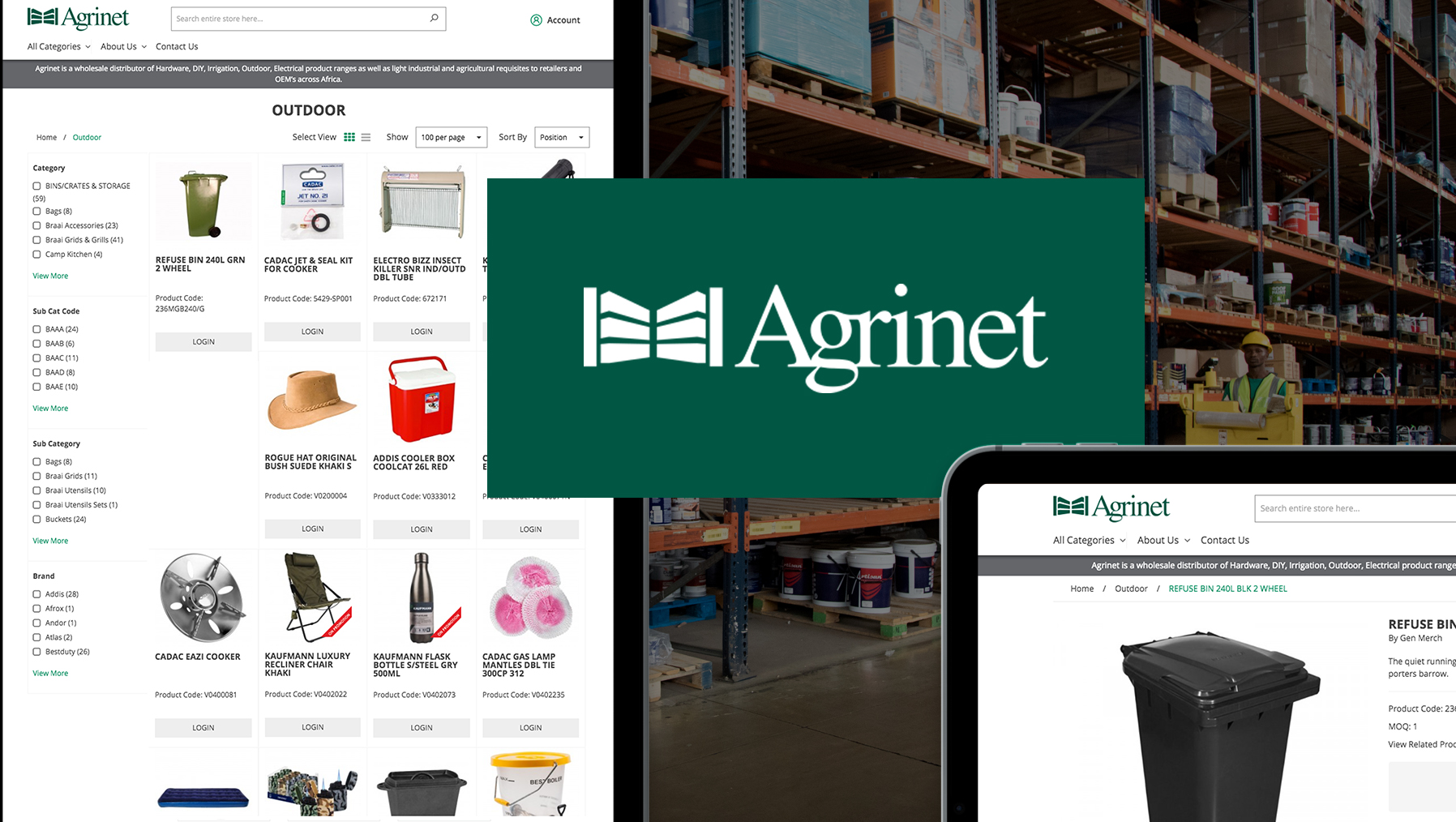 "At the time we were looking for alternatives, Magento was relatively new to the South African market. We knew we needed a great partner with proven expertise in working with the platform as we were looking at a lot of customisation."
Alichia Mentz
Marketing Manager
The Vision
Agrinet's vision for its B2B eCommerce store is to continually improve the online buying experience and to migrate as many clients as possible to this buying channel. Improvement for Agrinet means creating content and information-rich personalised experiences for its various buyer segments, enhancing its product merchandising, offering self-help functionality and introducing omnichannel ordering and fulfilment for a comprehensive digital experience.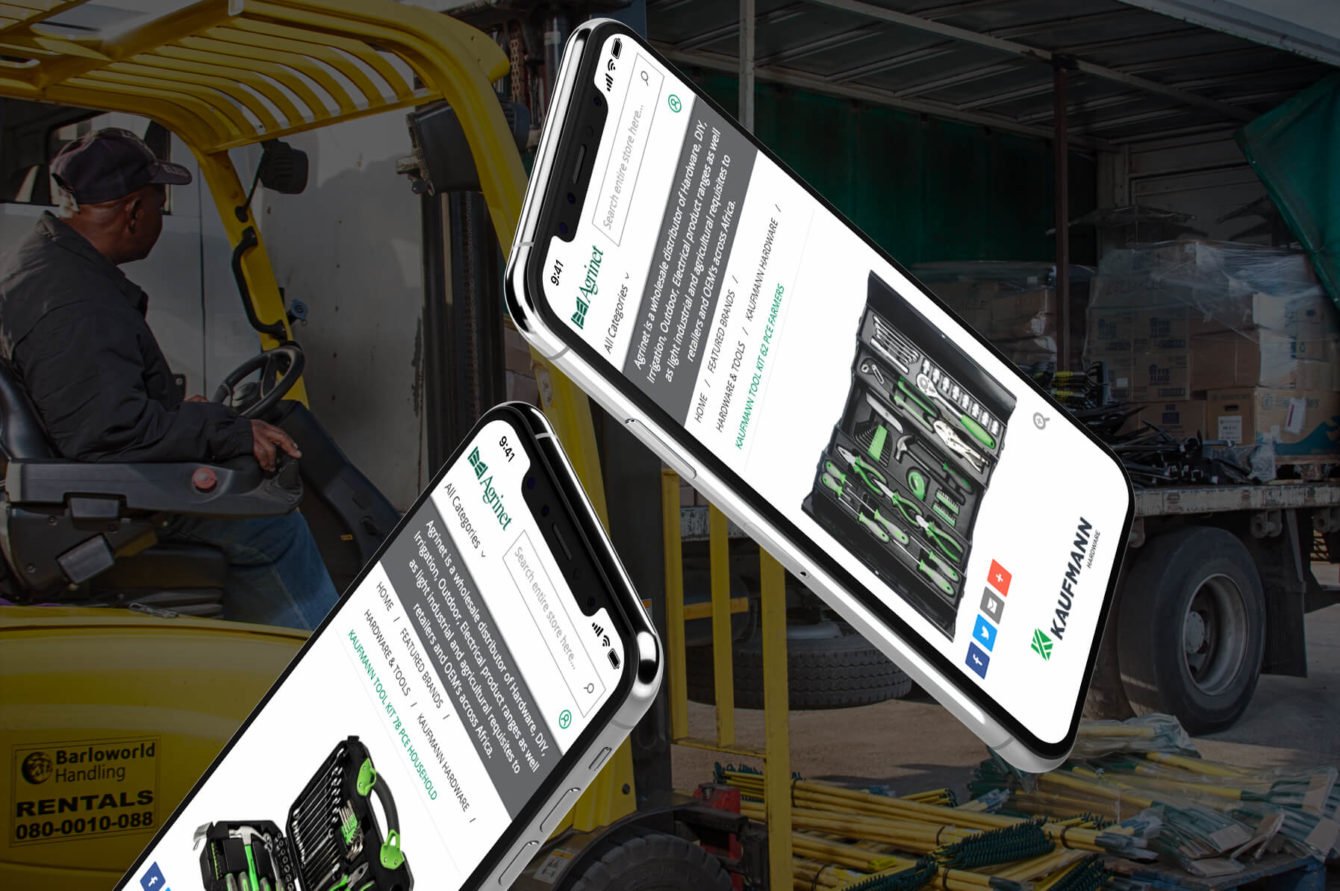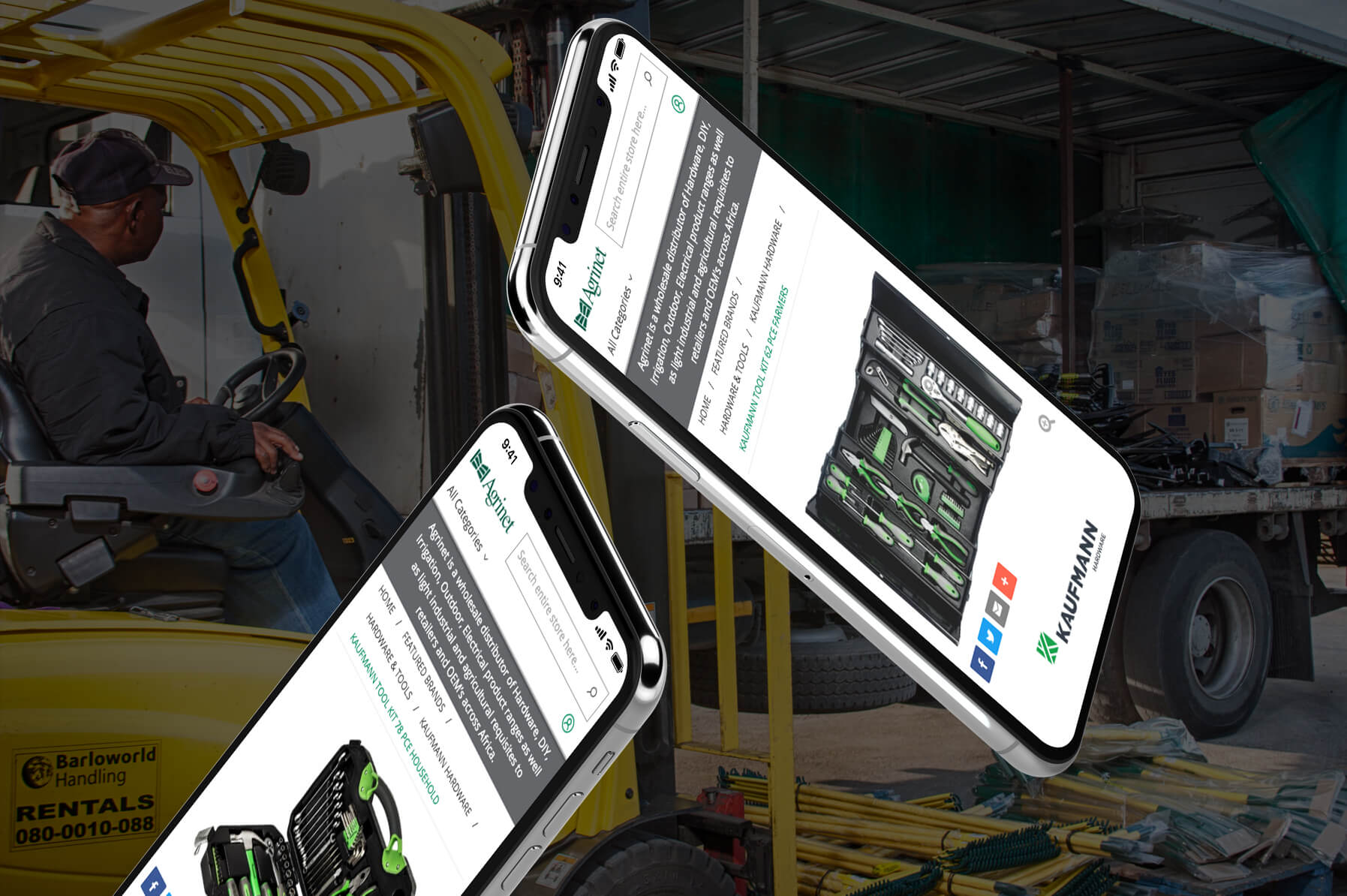 Features Implemented
Optimised search functionality
B2B Quick Order
ERP integration linked to multiple warehouses
Multiple pricing files
Historic Orders via Client Dashboard
Customisable PDF catalogues
Order by range/search and select by range
Back Order Indicator
Want to accelerate your online sales?
At Vaimo, we build world-class digital experiences to ensure you have a competitive edge. The eCommerce landscape is changing in often unpredictable ways, but we provide you with the capabilities to increase sales, provide compelling customer experiences and drive long-term growth.
Get in touch