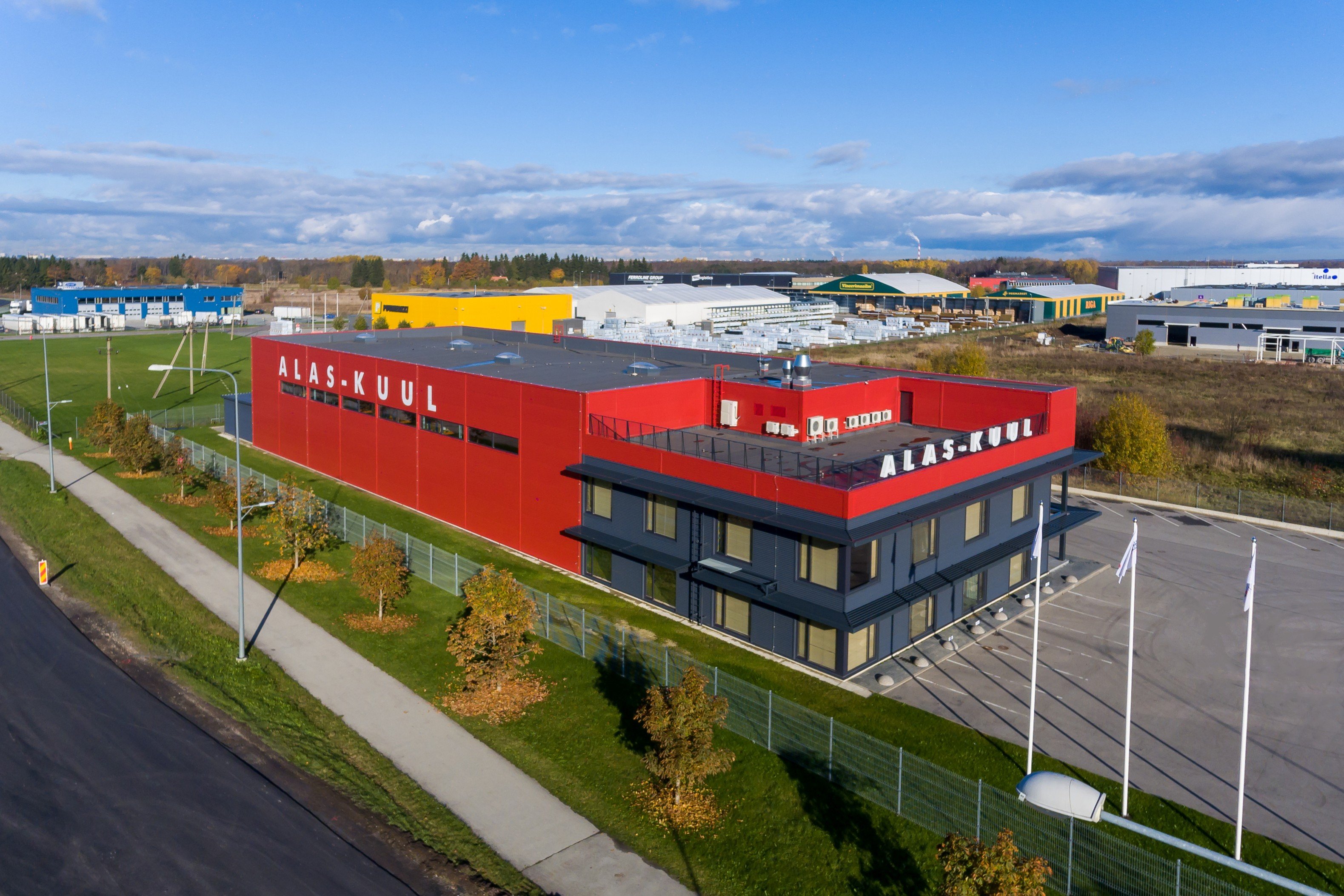 Alas-Kuul
Industrial B2B supplier and maintenance company, Alas-Kuul, was born in Estonia in 1993 and currently serves Estonia and Latvia. Its wide product range includes everything from electric motors and welding gear, to compressed air equipment and vacuum pumps.
Live site
Scalable eCommerce platform
Alas-Kuul's first online solution was a customised platform, which soon proved ineffectual in the long run. As a B2B business, Alas-Kuul needed a platform that would provide adequate support and updates for growth. The company first switched to WordPress to power their online store, but the enormous amount of products weighed down the platform. The web store lacked speed and exhibited issues with search. The B2B company needed a fast, efficient solution and a partner with the capacity to deliver the requested functionality in the agreed-upon time frame and budget. The project began with Vaimo in August 2016.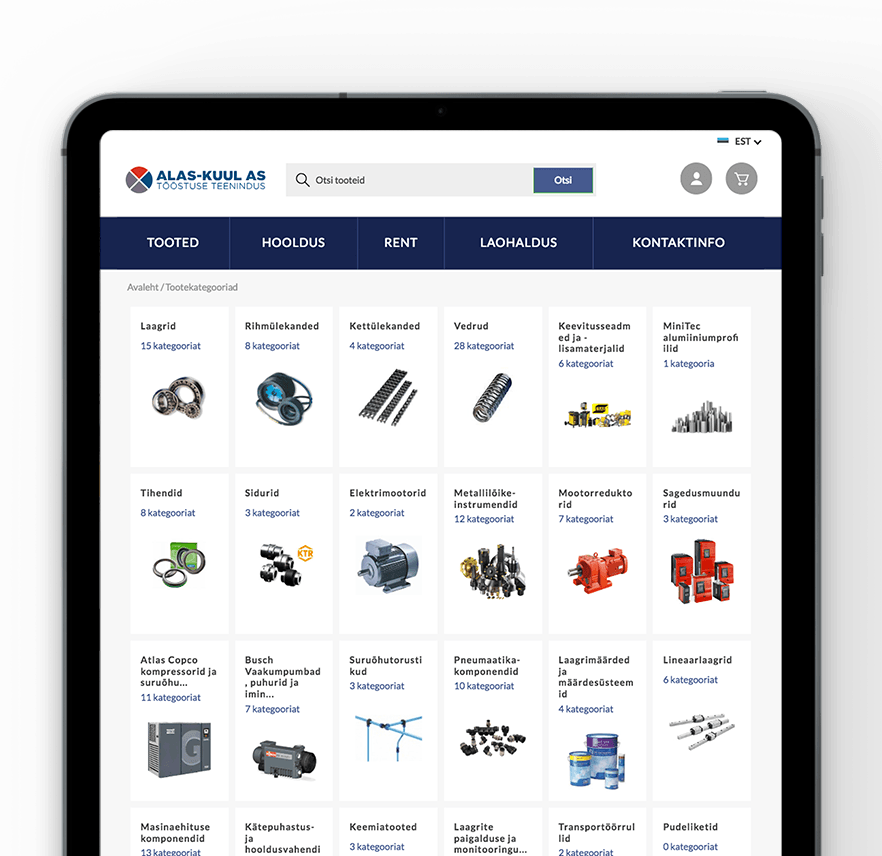 "Vaimo has been nothing but professional, and has kept every promise they made to us. Our relationship consists of constructive dialogue, and we feel very satisfied. We're also very happy with the results; when we need something it's always solved, and always in the time frame and budget that we are promised."
Indrek Orro
Owner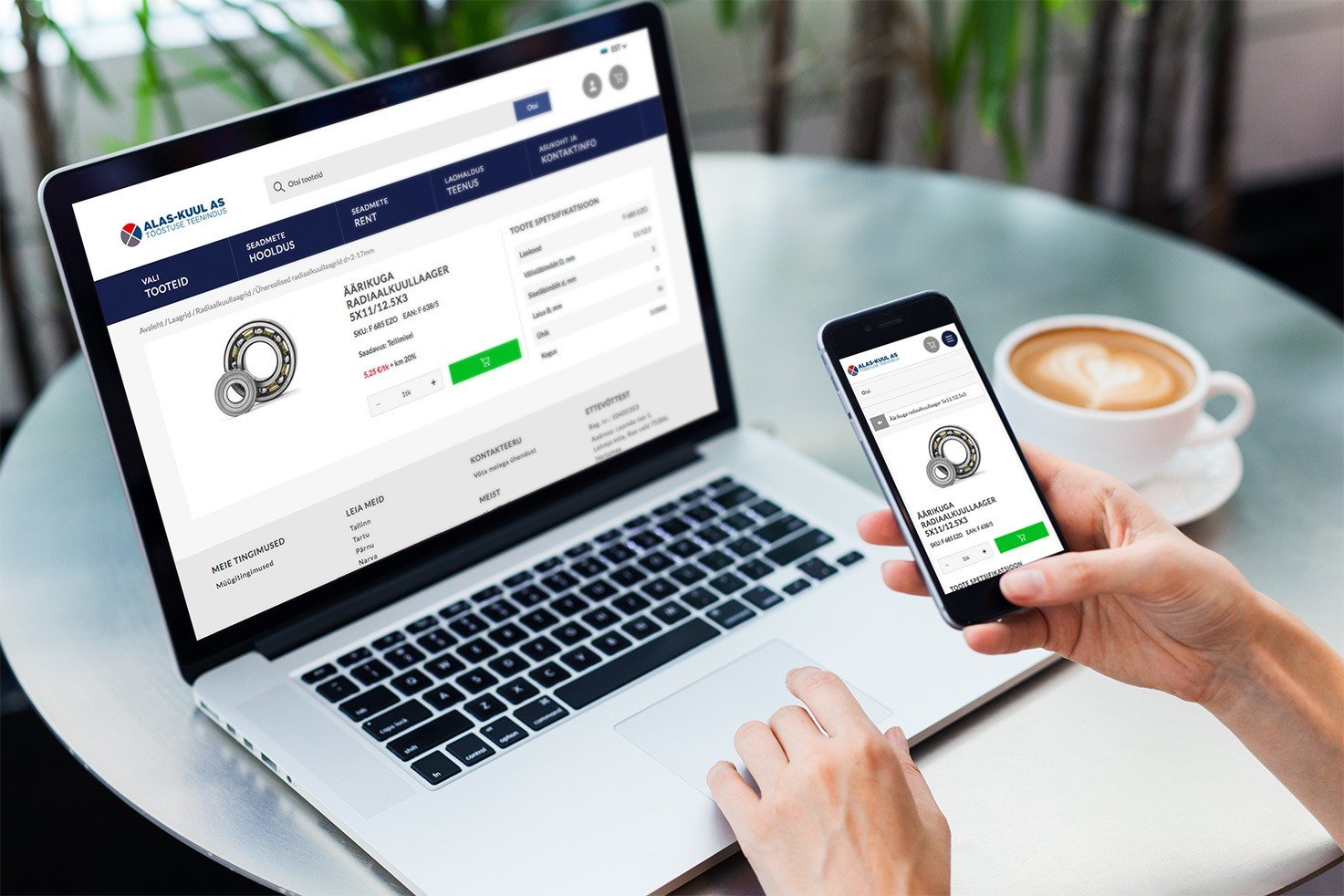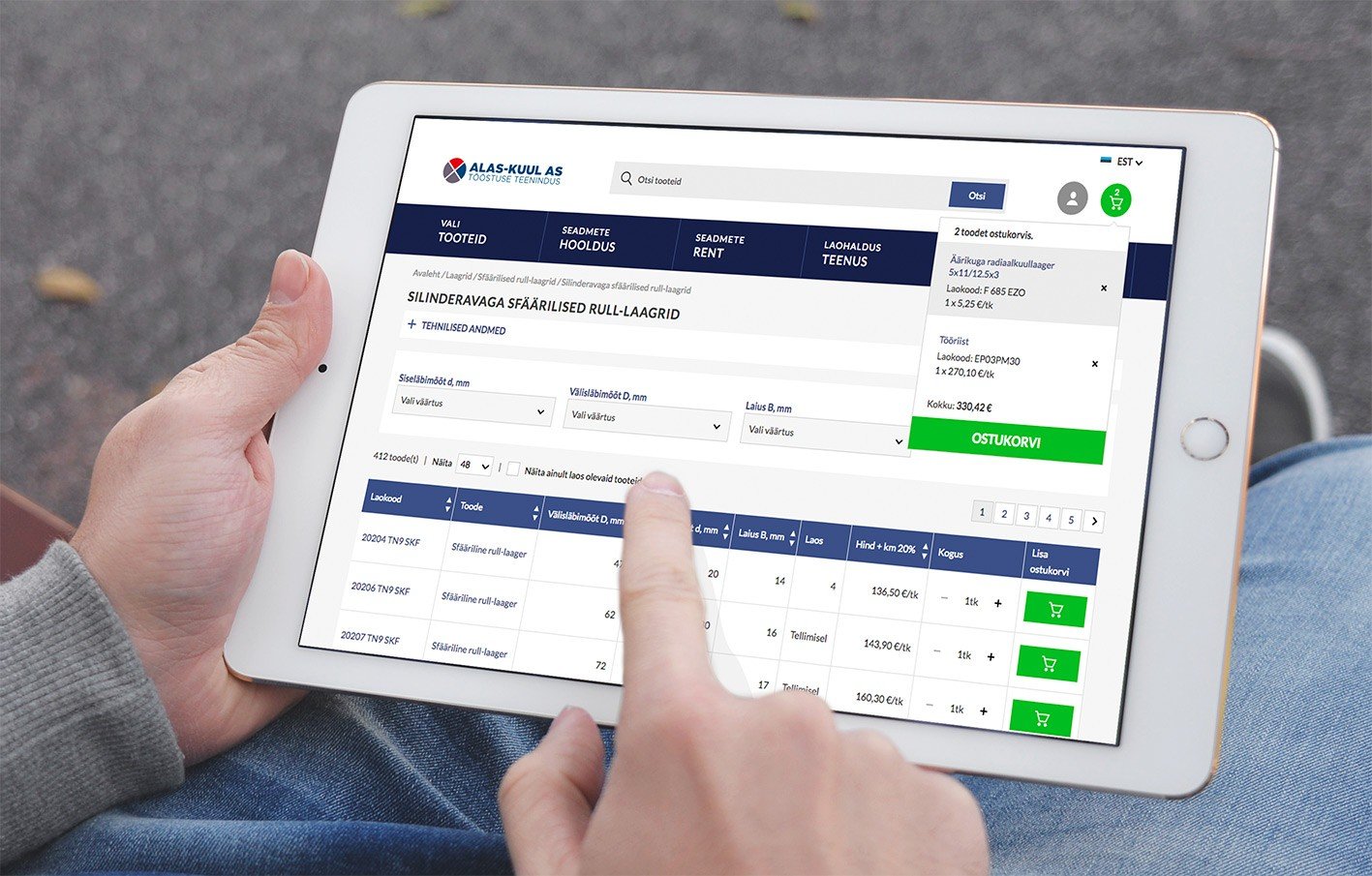 A closer look at features
Because Alas-Kuul customers purchase spare components that they constantly need on hand, Vaimo implemented the fully customised Consignment Stock feature, which allows a customer to keep a personal backup supply of products on their own premises that they can utilise at their disposal. Once they "withdraw" from their stockpile, they login and notify Alas-Kuul, who bills them for the products used and keeps tabs via their ERP system to ensure the stock is replenished. It's an efficient system which ensures that products are always available for customers in their personal warehouse. This means that customers no longer have to worry about replenishing stock—often a huge headache for B2B buyers.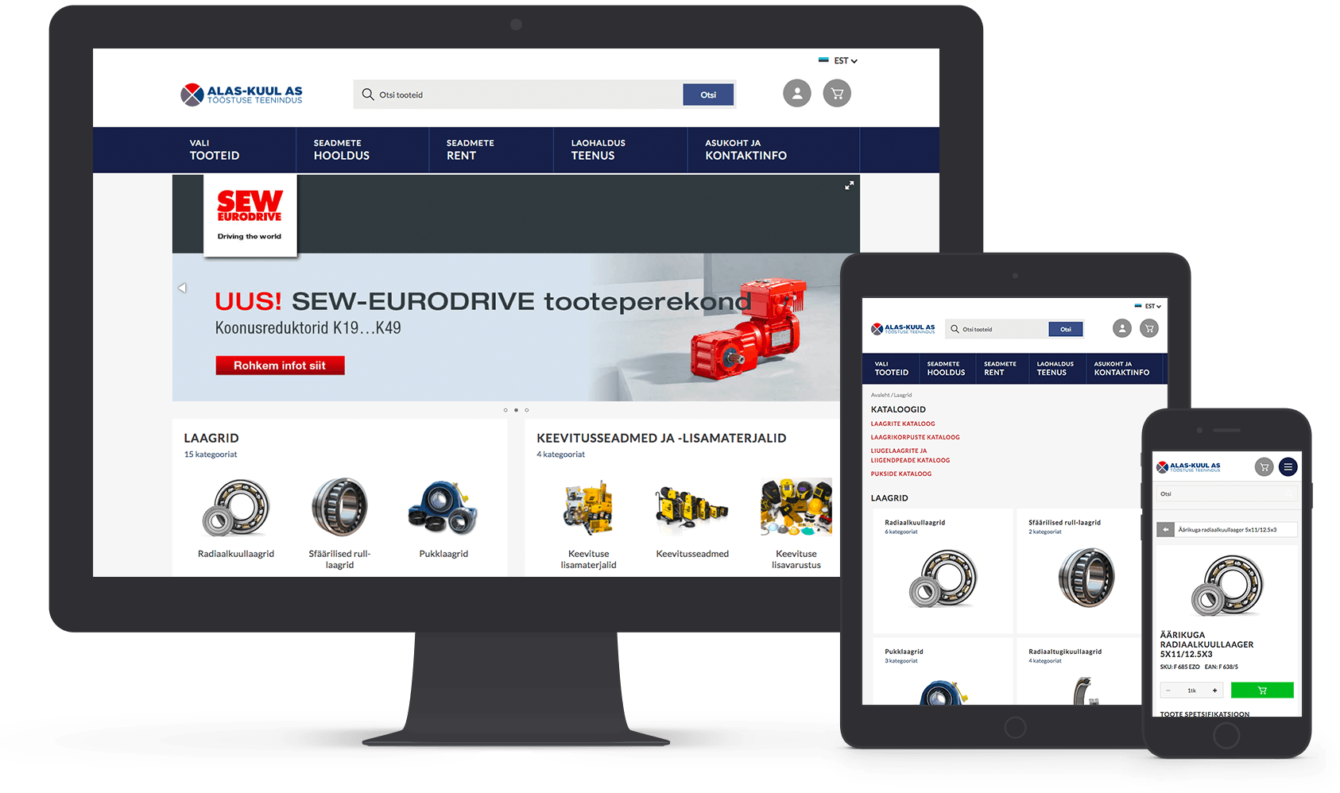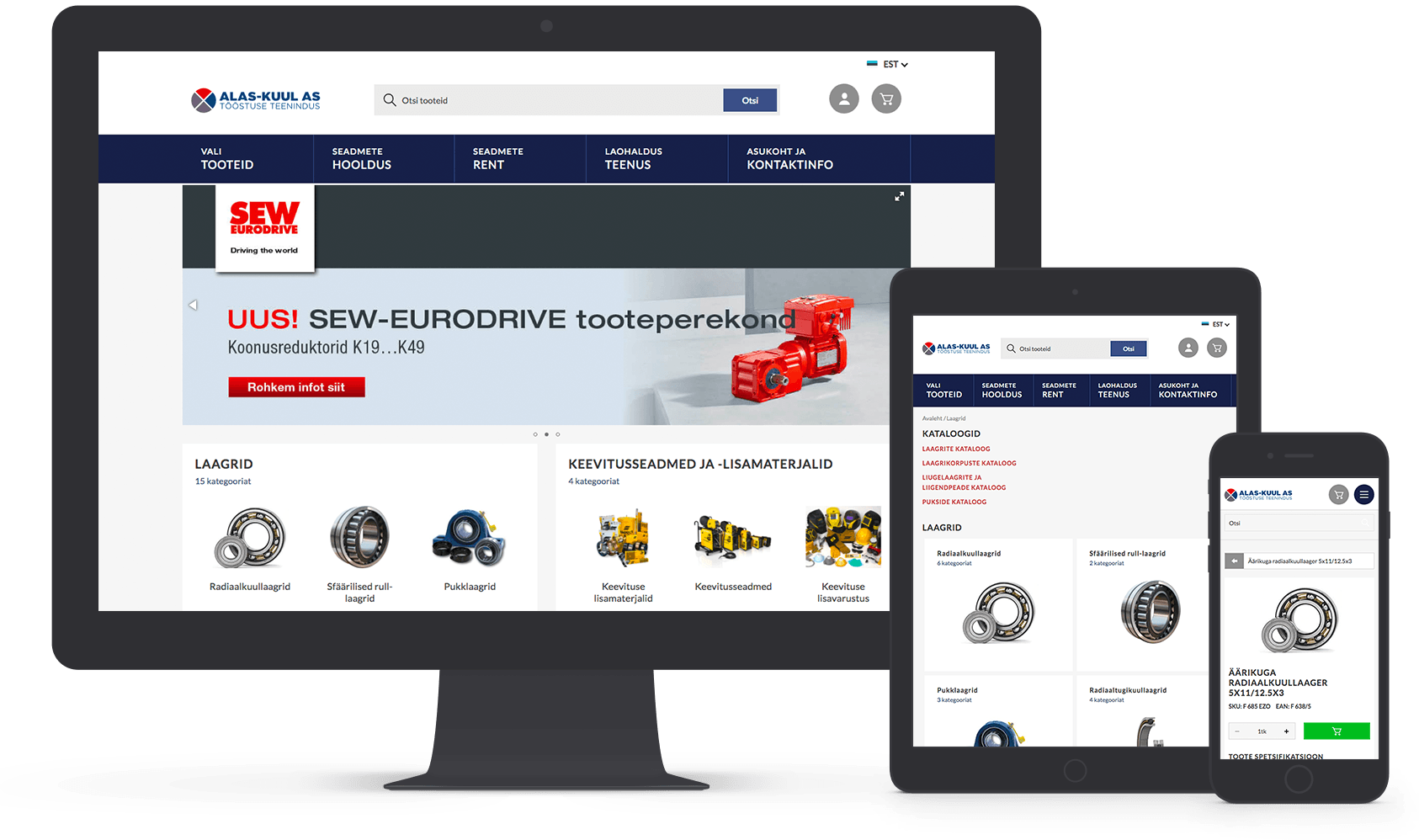 Features implemented
Consignment Stock
B2C Sales
User Hierarchy
Multi Shipment Consolidation
Multiple Requisition List
Multi Option Filter
Integration with Maksekeskus (payment service provider
Integration with ERP ERPLY
Navigation / Store Locator
Quote Inquiry
Wondering how you can achieve 203% increase in revenue?
Vaimo builds digital experiences to help your business drive online sales and growth. Get the competitive edge today by partnering with our team of knowledgable commerce experts whose number one aim is to help your business succeed.
Get in touch