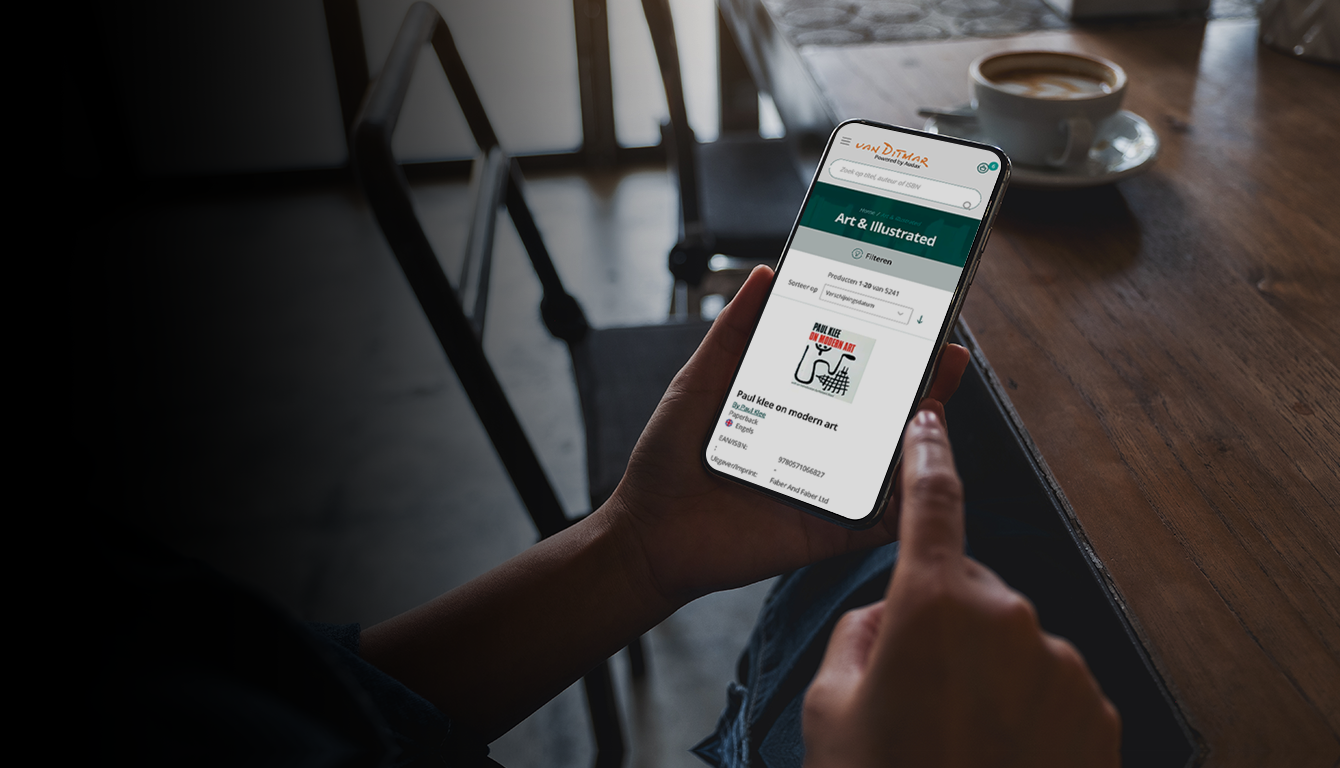 Audax
Audax began its journey in 1958 and has since grown into a group, which includes brands in retail, logistics and distribution, as well as in media and communication. Audax supplies over 6,000 retail locations daily and transports 2.9 million products every week. Besides supplying retail locations, Audax also operates their own stores and remains at the centre of the retail, magazine, and book industry with over 3 million monthly readers in the Netherlands and Belgium.
The Challenge
Before investing further into their B2B eCommerce sites, Audax had a few challenges to overcome. They operated 6+ sites across different platforms, creating high maintenance costs and operational hurdles. The situation forced Audax to consider how they could quickly transform their digital presence with a new eCommerce platform and impress end-users with a more enjoyable customer experience.
Audax's B2B clients encountered a troublesome, time-consuming shopping experience. The millions of products available across Audax's sites created problems for busy retailers who got entangled in a patchwork of portals, ordering processes, and logins. With conflicting rules, the systems also caused difficulties for Audax's back office, which sifted through the data to ensure customers received their products.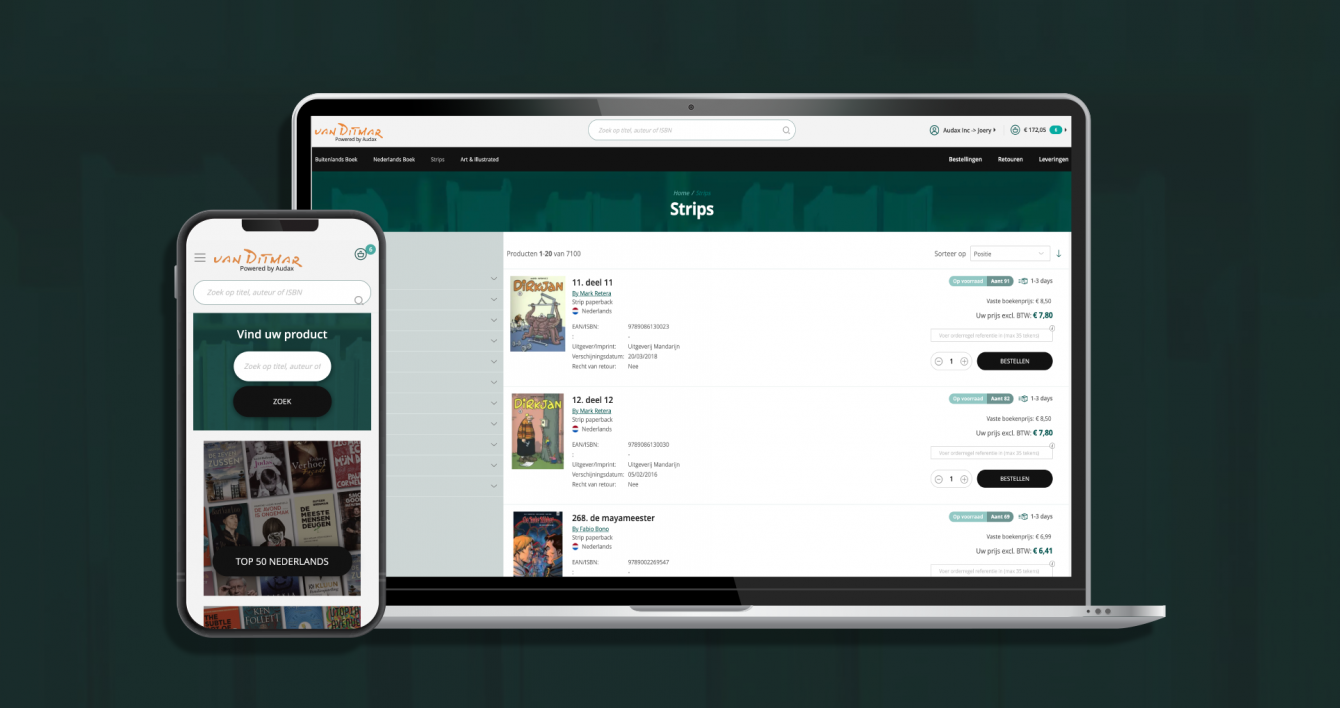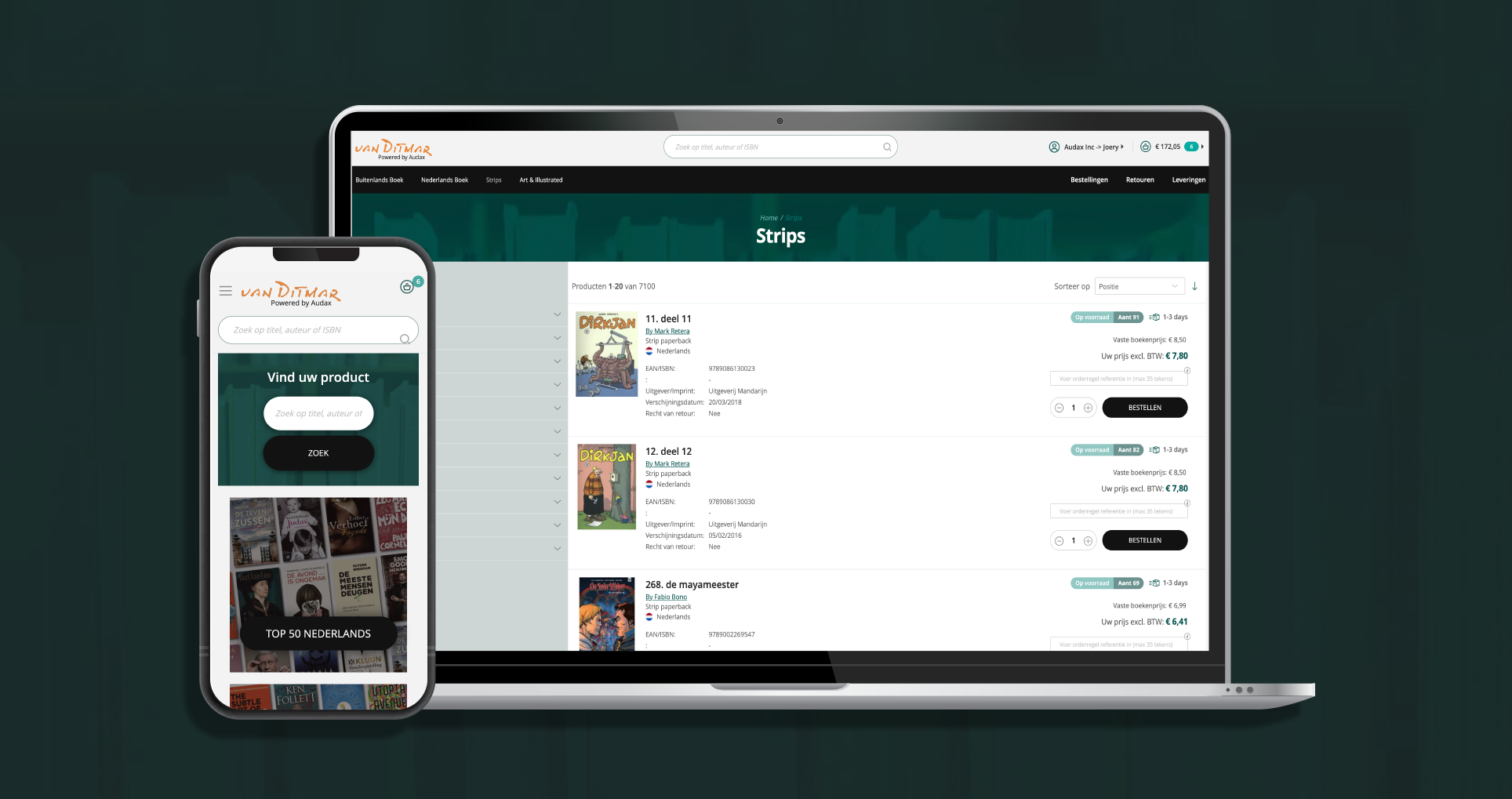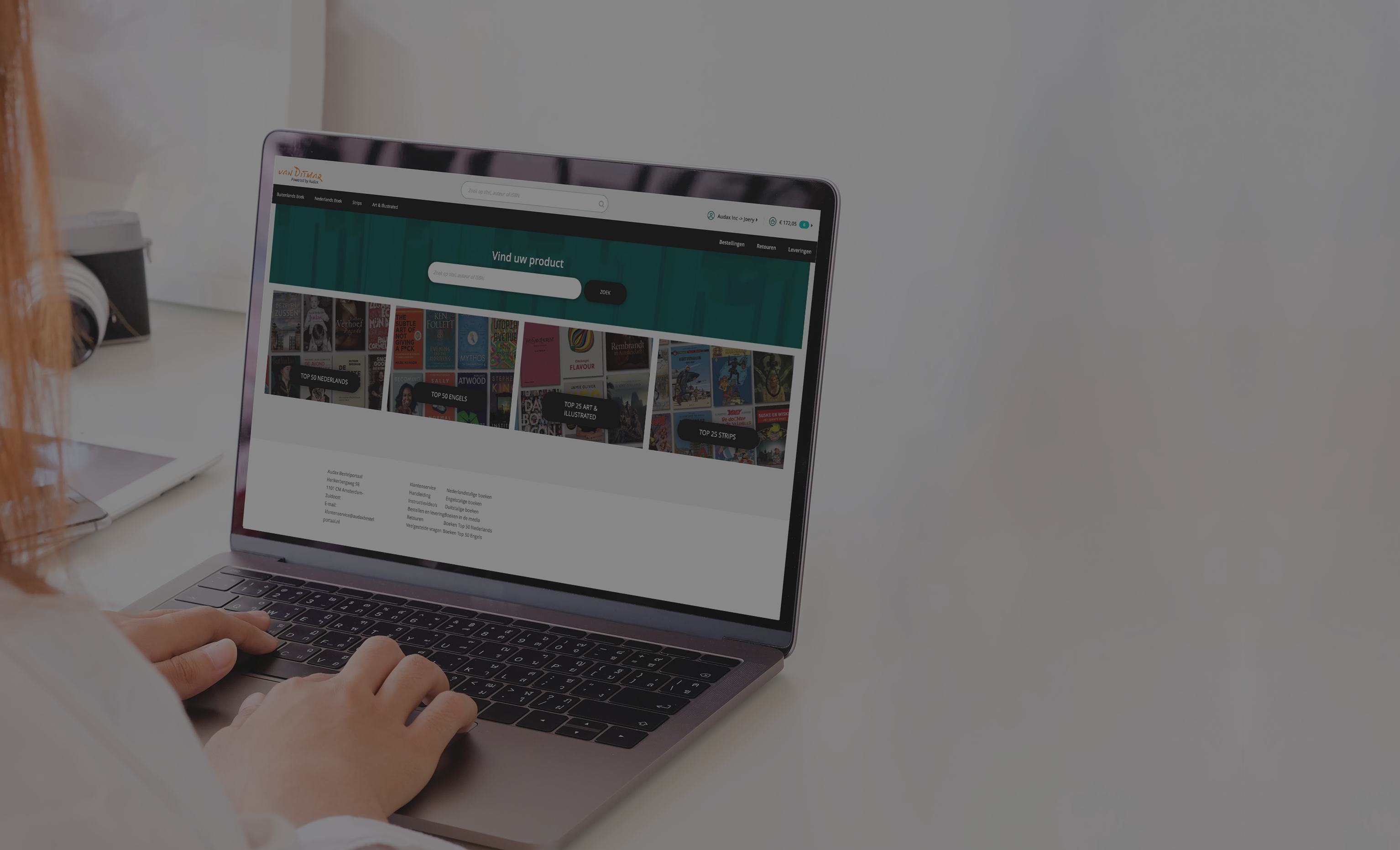 The Project Delivery
Audax entered the project with one crucial KPI: the speed of the site's delivery. Immediately, Vaimo began their collaboration with Audax to learn their business requirements and processes, developing an Adobe Commerce site that met their needs for the future. Together, Vaimo and Audax took an agile approach and performed MVP1 and MVP2 phases simultaneously to ensure a fast launch. Sticking to the plan, Vaimo and Audax launched the new eCommerce site quickly and within budget.
The reason for us to choose Vaimo to develop our B2B platform was the professionalism of Vaimo to start the process. By involving both technical and business-oriented people from the start of the project, Vaimo defined Audax's wishes and translated them into a technical design.

The worldwide coverage of Vaimo was also a plus for Audax that allowed them to deploy international knowledge through their local partners. Through the daily/weekly operational, monthly tactical and quarterly strategic meetings, we ensure that we are always aligned at every point in the process. Because of these clear agreements and a clear working structure, it is very pleasant to do business with Vaimo, and there is a beautiful B2B platform with which Audax can expand its digital activities.
Joery van Rooij, Digital Marketing Manager, Audax The Future
Through a multi-phased development approach, Vaimo and Audax will continue to onboard and migrate existing sites into a single order portal with a shared basket, having each of the brands representing a product area. Together, Vaimo and Audax will improve the on-site user experience with enhanced site speed and a single login.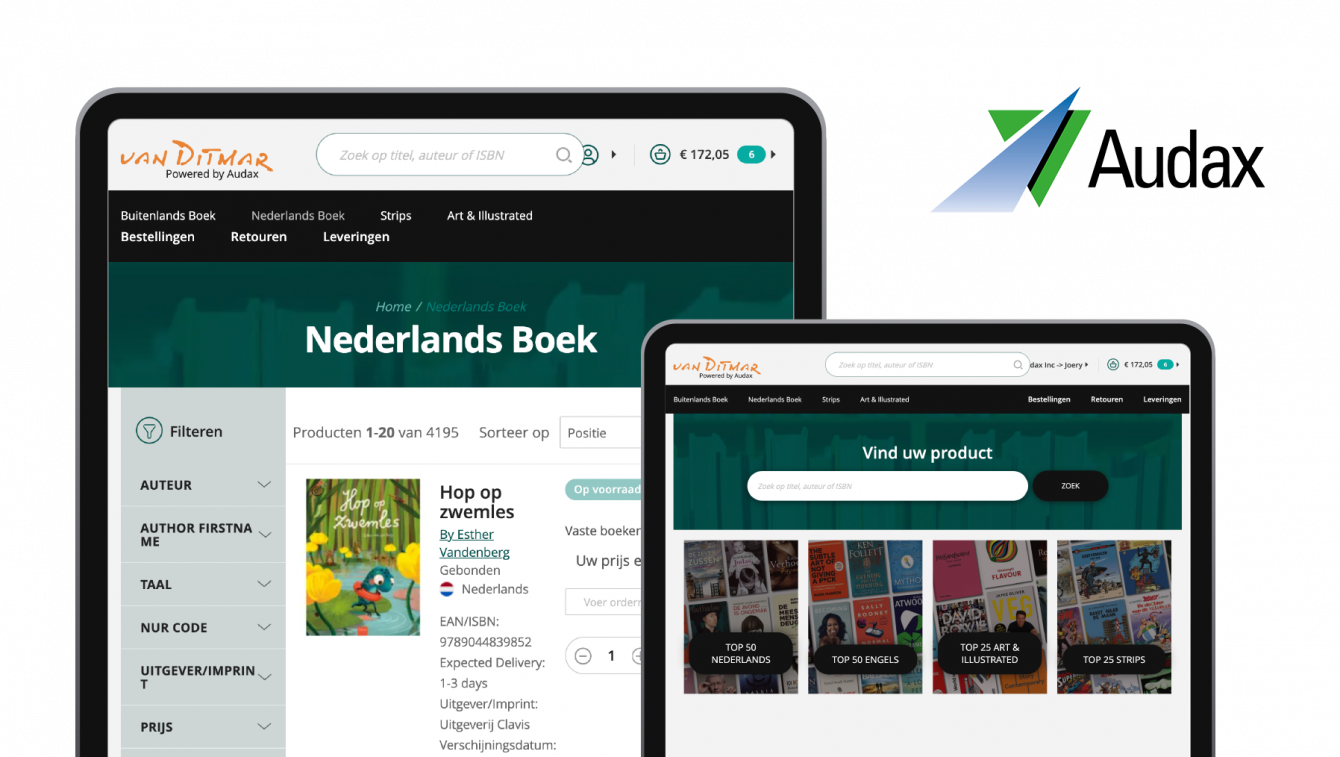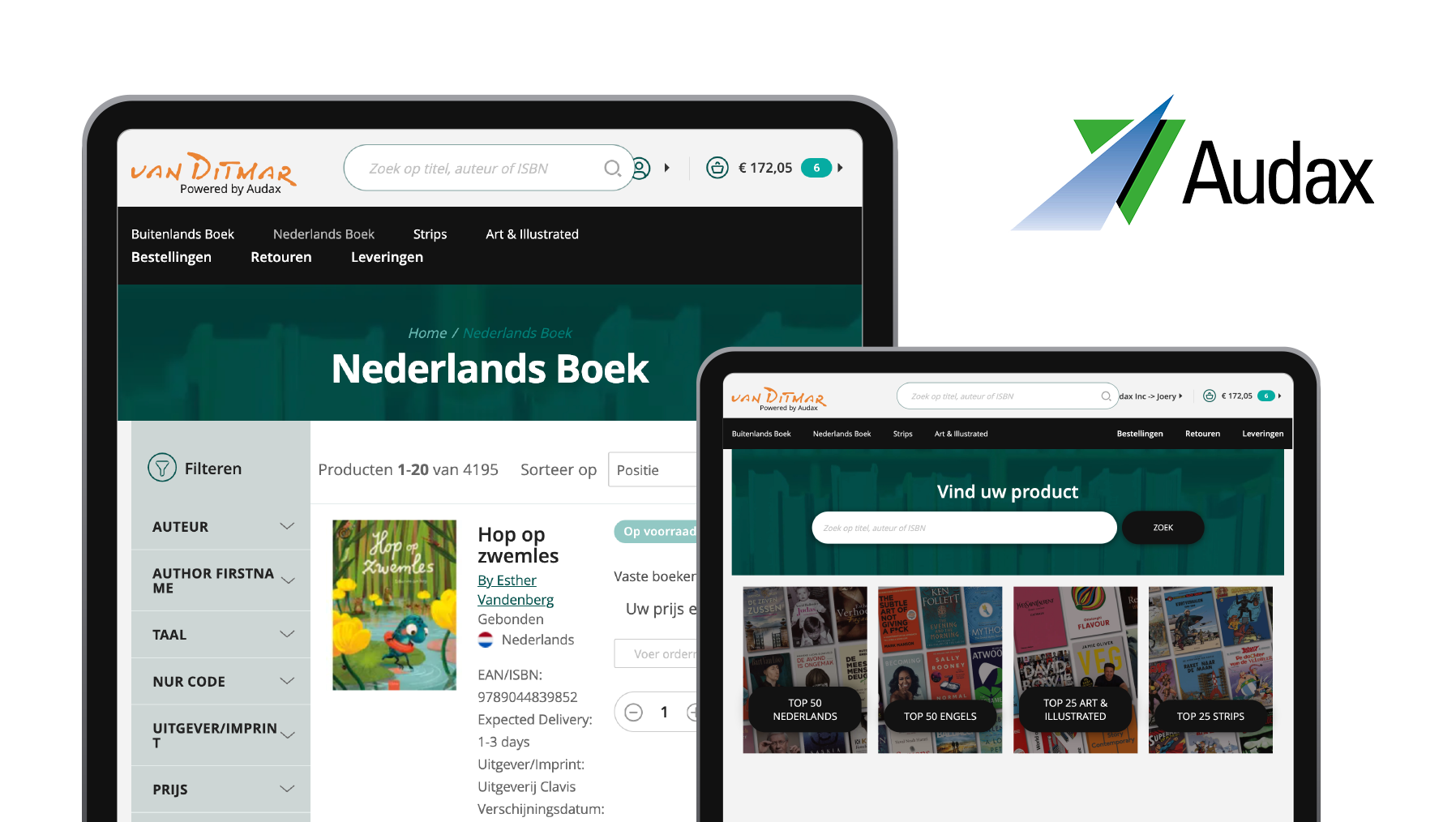 Notable New Features & System Integrations:
Algolia Search (Audax's full catalogue is over 7 million products)
Custom pricing and discounts
Product Lifecycle Logic
Quick Checkout by Gtin
Simplified Account – NoSQL
Manage Users, Roles, and Permissions on Company Level
Shipment Notifications
Log in as User – webshop requires a customer login created by Audax
Informatica PIM
Dell Boomi
One-step Checkout
Would you like to streamline your B2B commerce?
Vaimo builds digital experiences to help your business drive online sales and growth. Get the competitive edge today by partnering with our team of knowledgeable commerce experts whose number one aim is to help your business succeed.
Get in touch