SC Motors
SC Motors
SC Motors Sweden AB is a wholly-owned subsidiary of the Japanese trading house Sumitomo Corporation, one of Japan's oldest and largest trading houses with over 80,000 employees and operating in more than 65 countries. Sumitomo's Swedish operations, SC Motors, are importers of Mitsubishi vehicles.
Live site
Automotive ecommerce
SC Motors approached Vaimo regarding a revolutionary concept in Sweden's automotive industry—selling and leasing cars online. The company wanted to make it as easy and smooth as possible to lease a car online, replicating the experience that a customer would receive in-store. And with a focus on a younger demographic target market for the Mitsubishi hybrid, SC Motors knew that it needed to move online to match its customers' habits and requirements. Vaimo was tasked with creating an ecommerce solution where customers could visualize and configure a new car online.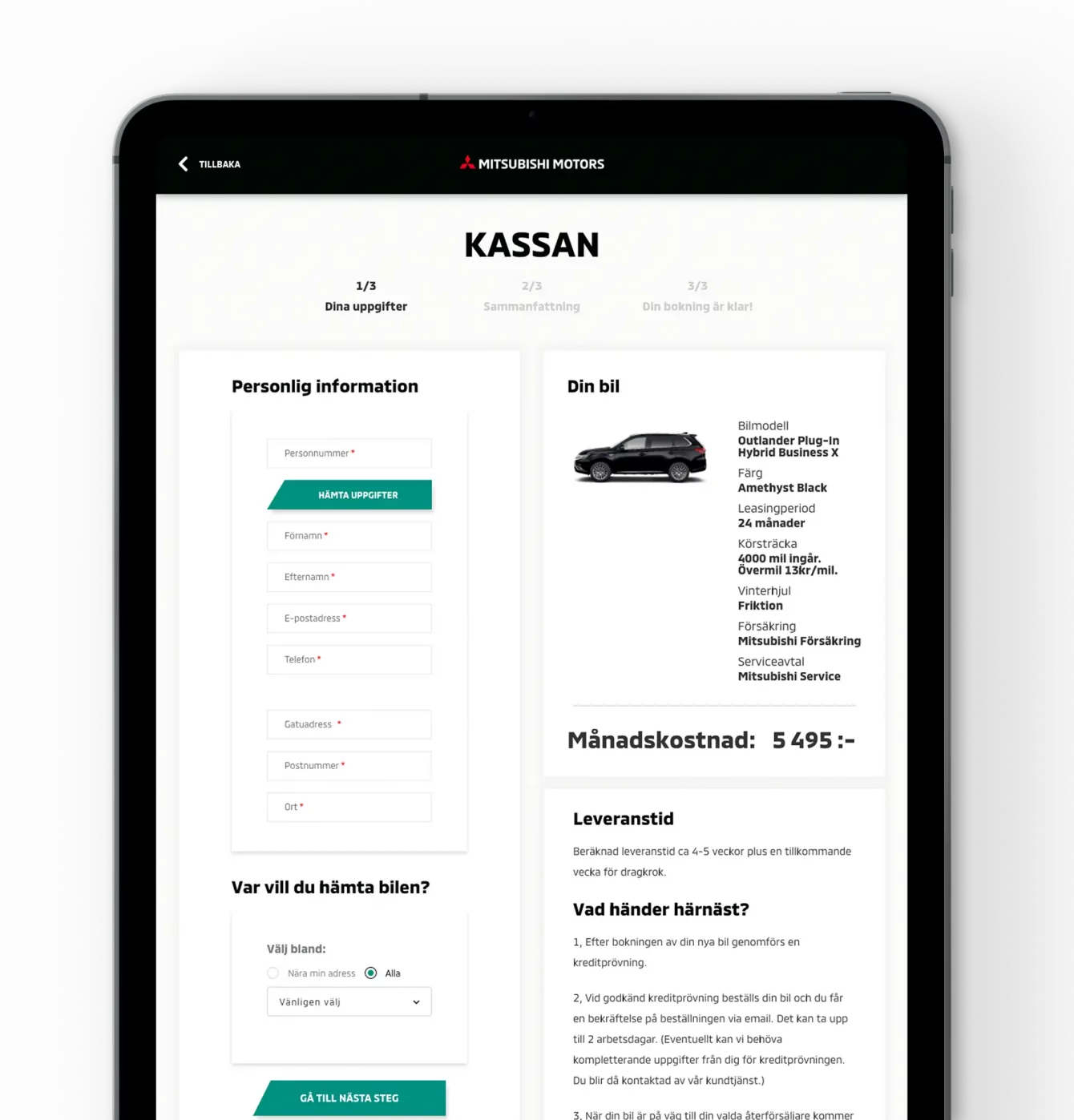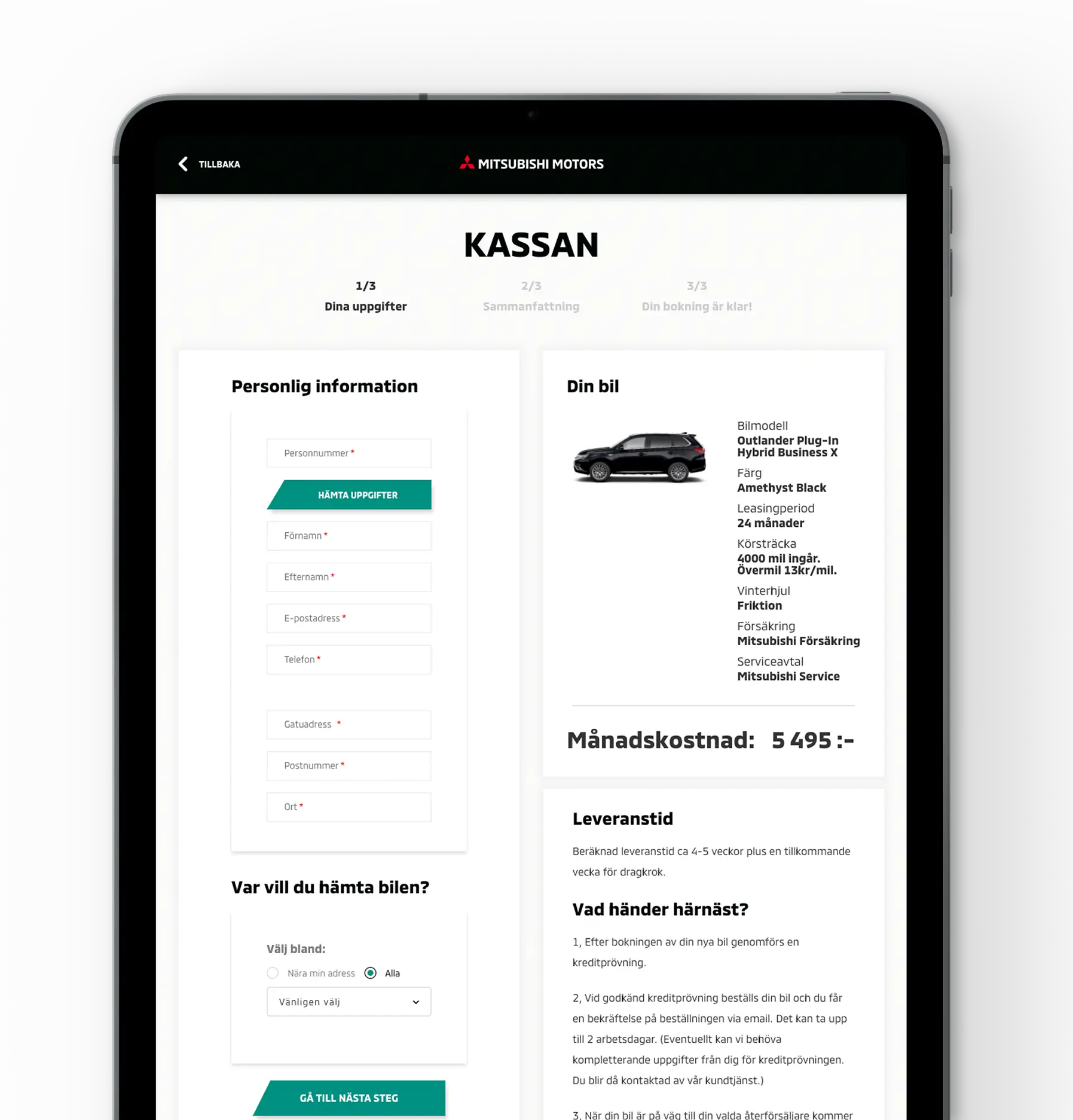 "What's also noticeable from the project is that more cars have also been leased through our offline stores since the online store was launched. So our online traffic has helped to improve both online and offline sales!"
Peter Andersson
General Manager, Business Development, SC Motors
A partnership for success
Given the project's uniqueness in the industry, Vaimo and SC Motors worked in close collaboration throughout to ensure successful delivery of the sites. Vaimo implemented various automation tests during the lifecycle of the project to guarantee a smooth purchasing journey, without error. And thanks to Vaimo's advanced filtering and use of swatches, customers now have a real-time view of their chosen product for the ultimate, immersive purchasing experience.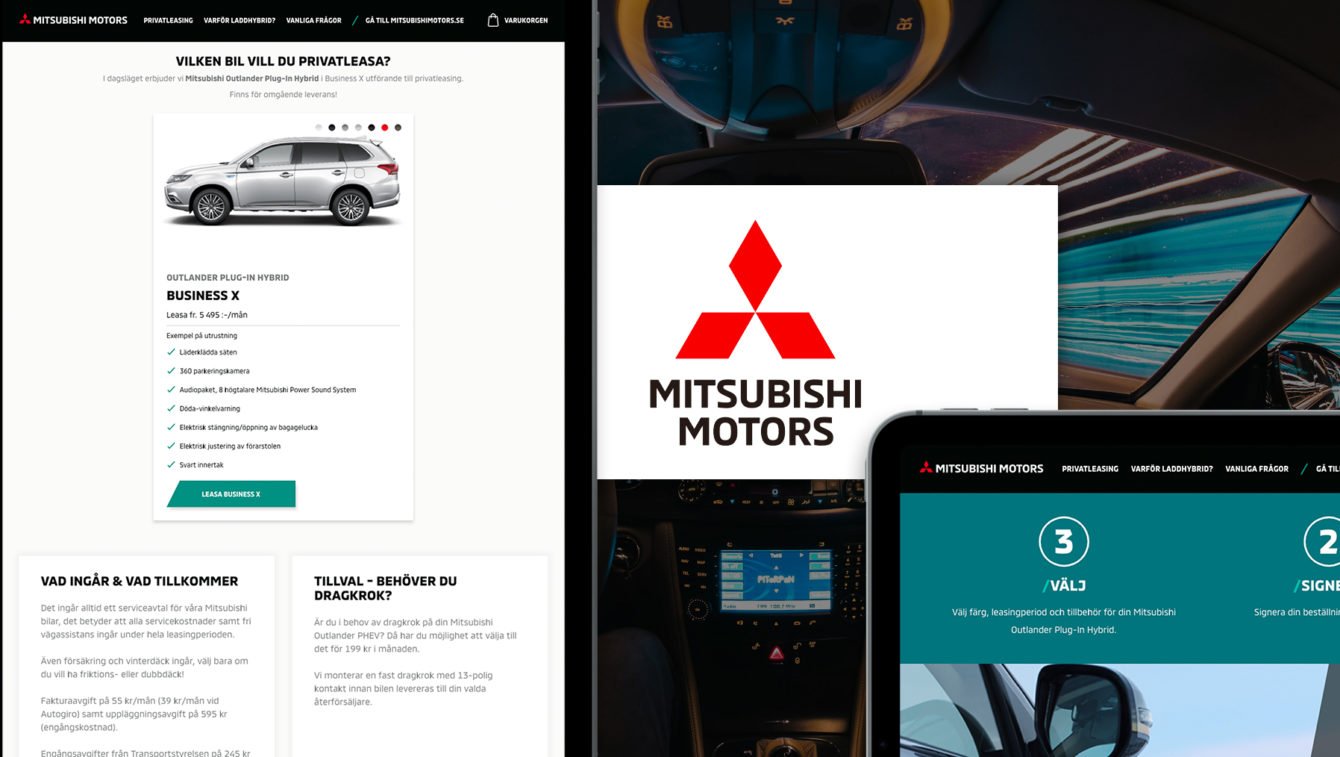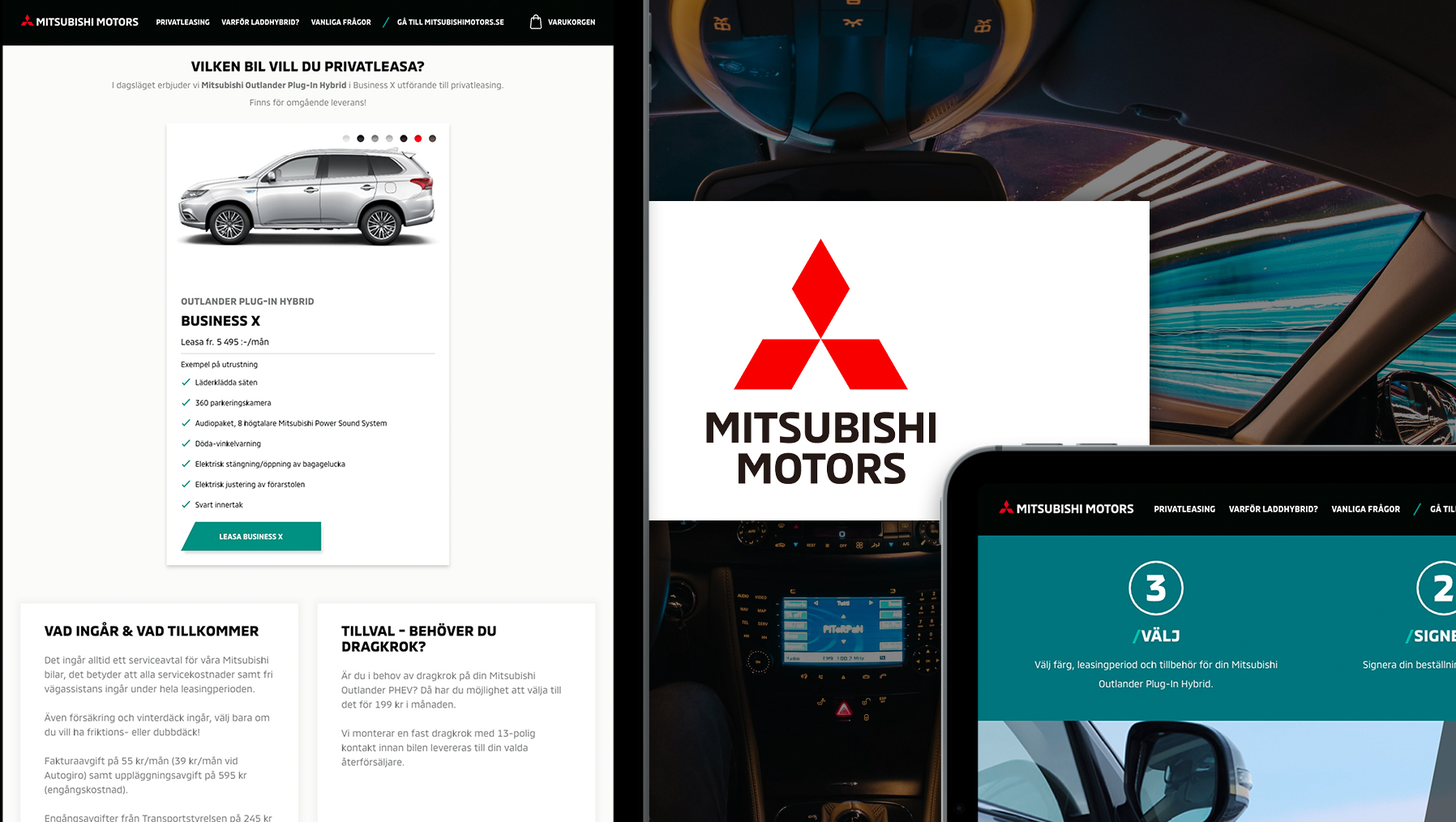 Key features
Mageworx module integration
DNB leasing integration
Store locator module
Store locator functionality
Magento Native CMS
Car configurator
Ready to make your mark in ecommerce?
Vaimo builds digital experiences to help your automotive business drive online sales and growth. Get the competitive edge today by partnering with our team of knowledgable commerce experts whose number one aim is to help your business succeed.
Sell cars online