Selver
Selver is one of the largest and most prestigious grocery store chains in Estonia with over 53 supermarkets and hypermarkets across the country, employing over 3000 employees. Selver is part of the locally-owned Tallinn Kaubamaja Group and makes up over half of the group's revenue.
View Live site
A Complex Ecommerce Solution
Before launching the eCommerce store with Vaimo in October 2015, Selver had a non-transactional online presence that was content-based. The Estonian home goods and grocery chain wanted to work with an eCommerce solutions provider with international experience and knowledge of complex projects. Grocery eCommerce is challenging due to weighted products and elaborate delivery systems. Selver needed an experienced provider to establish and design a fool-proof system to support online ordering and delivery of groceries.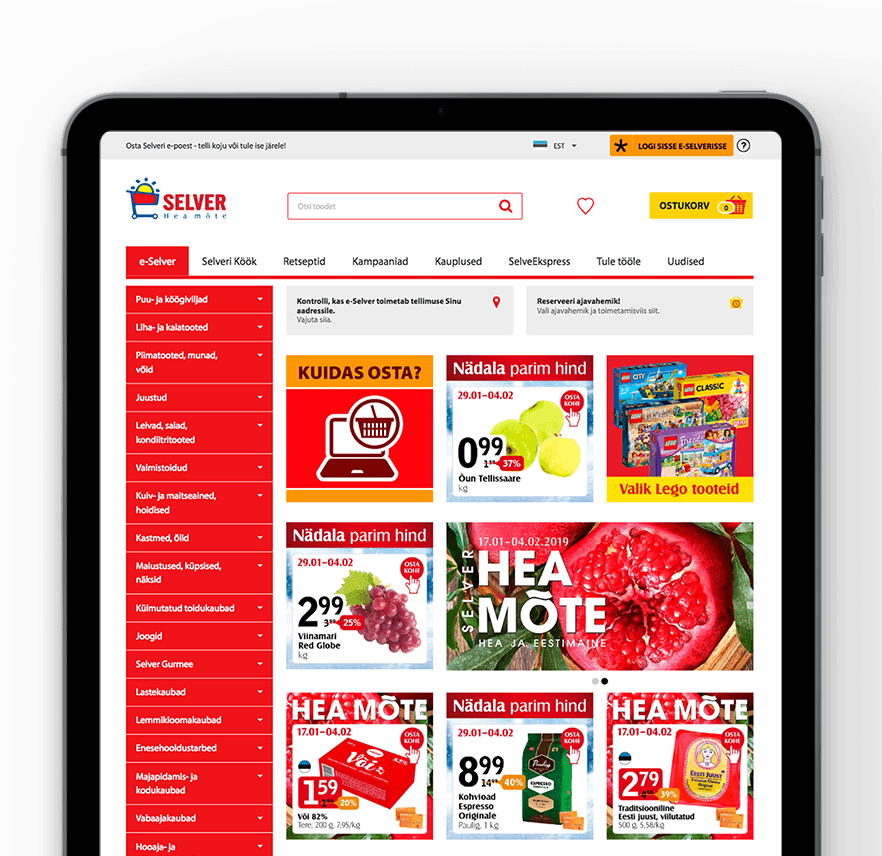 160%
Increase in revenue
150.5%
Increase in mobile transactions
31.9%
Increase in eCommerce conversion rate
Comparing 2020 to 2019 results
The Solution
The Path to Digital Growth
Selver's online shop works across all devices and features a secure-login system using the Kaubamaja loyalty card that links to the Estonian digital ID card. Vaimo also worked with Selver to design and create the pick and pack order fulfilment, which streamlines the process of picking and delivering a client's order from many locations.
During the order fulfilment process, couriers automatically receive the customer orders from the pick and pack location. This functionality alerts the Selver employee's mobile device at a designated time and tells them the product's location in the store. With this streamlined process, the Selver employee effortlessly picks and packs a client's order in time for pick-up.
In April 2020, Vaimo assisted Selver to start picking orders in multiple physical locations. Selver, as a result, met the increased customer demand during the most critical moments of the coronavirus pandemic. This adjustment from Selver and Vaimo allowed customers to experience an even higher level of service when they needed it most.
"The main goal when creating the Selver online experience was to ensure it's user-friendly throughout the site, and this was achieved. In addition to a visually clear design, it's simple to find products, filter them, and to assemble a shopping cart with several different payment methods available. From a technical perspective, it was very important for us to have the online store smoothly integrated to our company's sales and warehouse programs as well as a responsive solution for our users visiting the site from various devices."
Gunnar Obolenski
Previous Ecommerce Manager at Selver Future: A Strategic Partnership
Vaimo and Selver had a few meetings every week throughout the the initial project, with several people from Selver's project team participating. Instead of one product owner, Selver has several individuals with different speciality areas, and Vaimo's team needed to merge their ideas, understand everyone's needs and incorporate them into the final project. Vaimo and Selver felt like one team in the end, and Selver was very satisfied with the final solution. Before the actual go-live, Selver decided to do "a soft launch," which meant the site went live for friends and family first to ensure that any issues were caught and fixed in a controlled manner.
Over the years Selver has enhanced its eCommerce business with the help from Vaimo and is able to cover with its home delivery services almost all Estonia.
Learn more about Selver's eCommerce journey success with Vaimo from the below articles: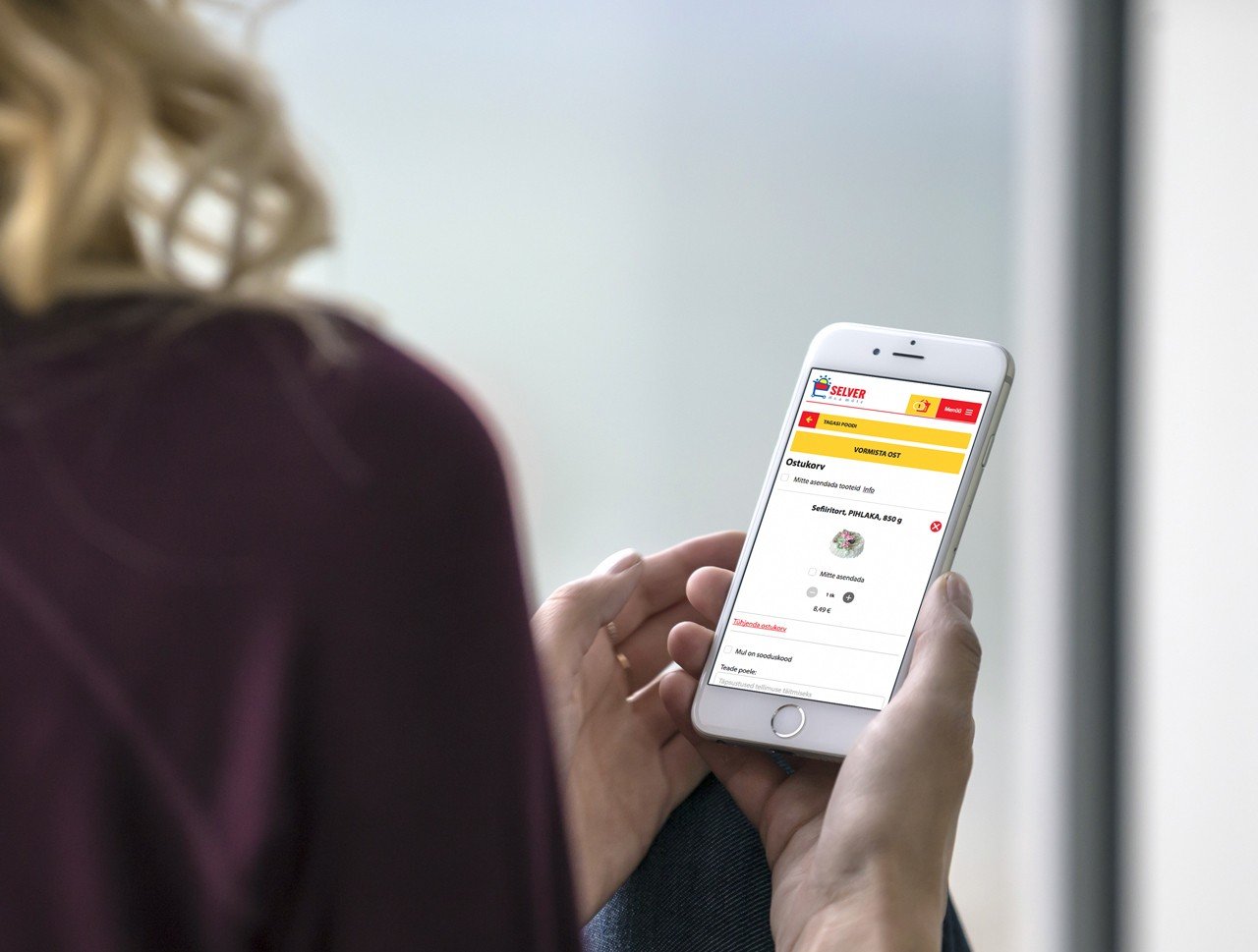 Features Implemented
Time Slot Reservation
Mobile Pick and Pack Process
Product Replacement Functionality, supporting Replacement
Weighted Products Picking Functionality
Store Locator
Regio Address Lookup
Integration to Fleet Complete
Fail-Proof Customer Card Login
Integration with ERP System Microsoft Dynamics AX
Integration with External Couriers
Multiple Warehouse/Picking Locations
Integration with Bonus Point Counting System (Partnercard)
Varnish Caching
Klevu AI Search
Want to grow your revenue with 160%?
Vaimo builds digital experiences to drive your business's online sales and growth. Get the competitive edge today by partnering with our team of knowledgable commerce experts whose number one aim is to help your business succeed.
Get in touch