On the first weekend of November, 2 teams from Vaimo, a Magento eCommerce agency in London, participated in 48in48, an event organised by a volunteer organisation helping charities in need of a website.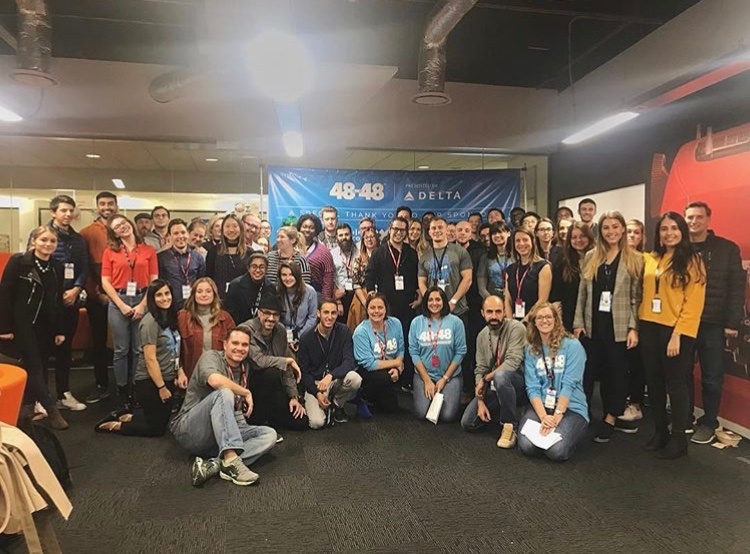 This was the first event organised outside of the US where the annual hackathon-style event began in 2015. In a single weekend, teams help charities build WordPress sites to support their cause and develop their digital presence.
Hosted in Europe for the first time, each team had 2-4 websites to deliver. In total, teams delivered 41 websites on WordPress for the inaugural weekend. One team roughly consists of a project manager, digital marketer, front-end developer, UX designer & content manager.
The teams from Vaimo managed to deliver two of the top three websites at the event, despite having team members who had little experience with WordPress!
48in48 is a great way for us to make a positive impact using our professional skillsets. But the event also needs volunteers to help on the weekend itself, find charities and to carry out many other tasks to make this an annually occurring event. The ultimate goal is to have 48 events happening on the same weekend, in 48 different cities, each delivering 48 sites. 
Read more about how you can get involved here
About 48in48
48in48 brings together professionals to build websites and digital materials for 48 nonprofits in 48 hours. They are a social entrepreneurship organisation that provides volunteerism, education, and exposure for small 501c3 organisations. Their vision is to work at the community level to be the global catalyst for marketing and technology volunteerism.