In our lastest client case study we go behind the scenes of the digital commerce success achieved by Europe's largest online golf gear retailer—NordicaGolf.
Discover how Vaimo and our partner, Klarna, transformed the online user experience for increases in traffic, conversions and revenue.
Growth and Expansion
Faced with a rapidly changing eCommerce environment, NordicaGolf wanted to find the right partners to help it scale internationally, improve the overall user-experience and grow conversion rates and sales as a result. NordicaGolf first turned to Vaimo back in 2010 given its status as one of the first omnichannel, full-service solution providers in Sweden. And most recently, Vaimo integrated Klarna in January 2019 to give NordicaGolf's customers faster, more convenient and safer check out experiences.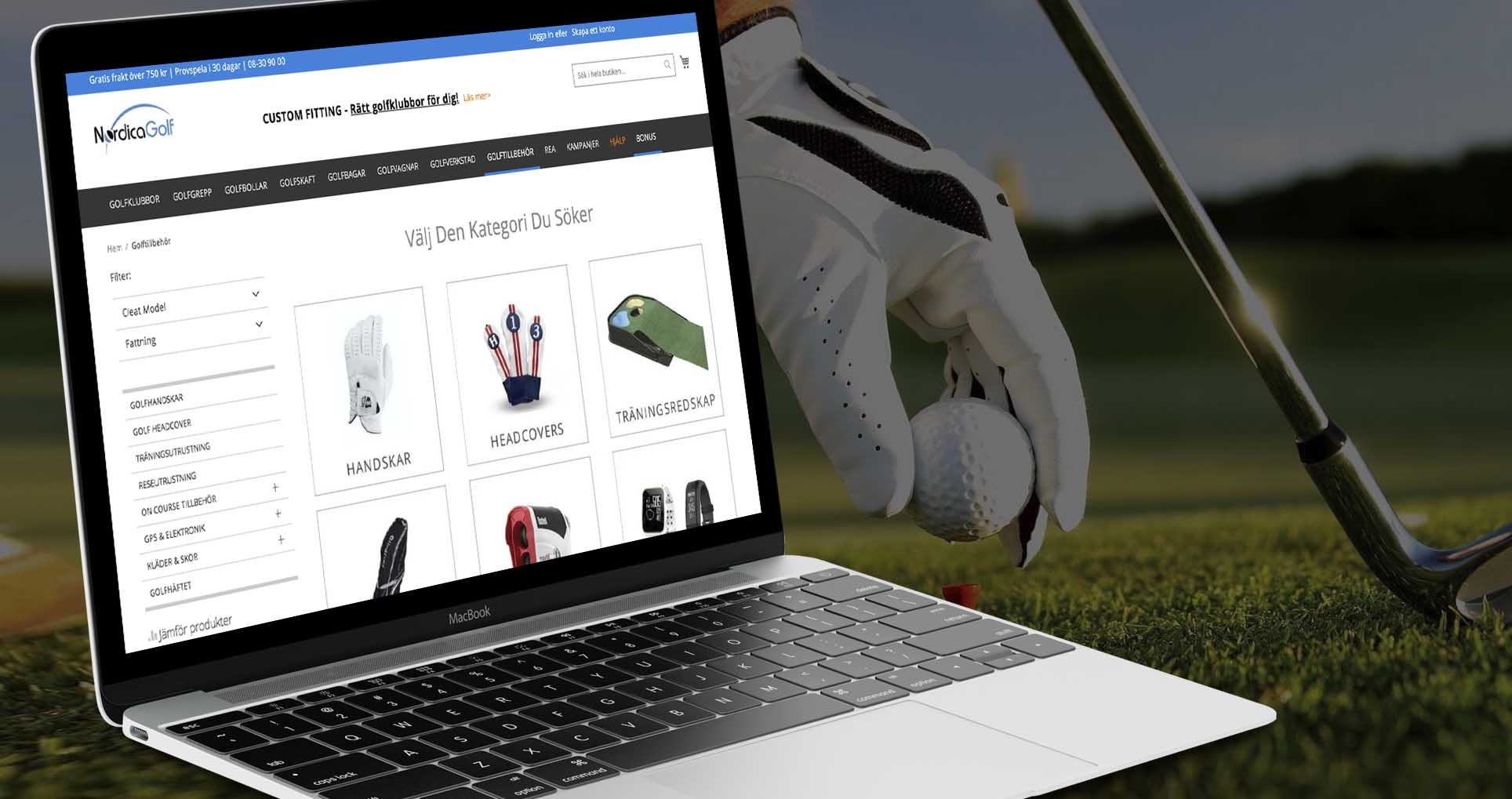 Frictionless Checkout
NordicaGolf's digital transformation began with a replatform to Magento 2 in 2017 implemented by Vaimo. With the upgrade to Magento 2, NordicaGolf was able to benefit from the platform's robustness, scalability and out-of-the-box native functionality—all key to offering compelling experiences across touchpoints. And ever since, NordicaGolf's focus has been on optimising the site for improved user-experiences. At the heart of this initiative is the store's frictionless and secure check out experience, delivered by the Klarna platform.
Check out the full story to see how NordicaGolf partnered with Vaimo to achieve 121% growth in revenue.
We partner with brand, retail and manufacturer clients around the world to help drive success in digital commerce. Contact our team today to hear how we can help your business succeed in a digital world!