NordicaGolf
NordicaGolf was launched in 2006 to bring high quality and competitively priced golf clubs and accessories to the online market. Today, the brand hosts the largest selection of online golf gear in Europe. Coupled with its specialisation in customised clubs, repairs and build your own clubs, NordicaGolf's niche offering makes it the number one destination for golf enthusiasts across the globe.
Live site
Growth & Expansion
Faced with a rapidly changing eCommerce environment, NordicaGolf wanted to find the right partners to help it scale internationally, improve the overall user-experience and grow conversion rates and sales as a result. NordicaGolf first turned to Vaimo back in 2010 given its status as one of the first omnichannel, full-service solution providers in Sweden. And most recently, Vaimo integrated Klarna in January 2019 to give NordicaGolf's customers faster, more convenient and safer check out experiences.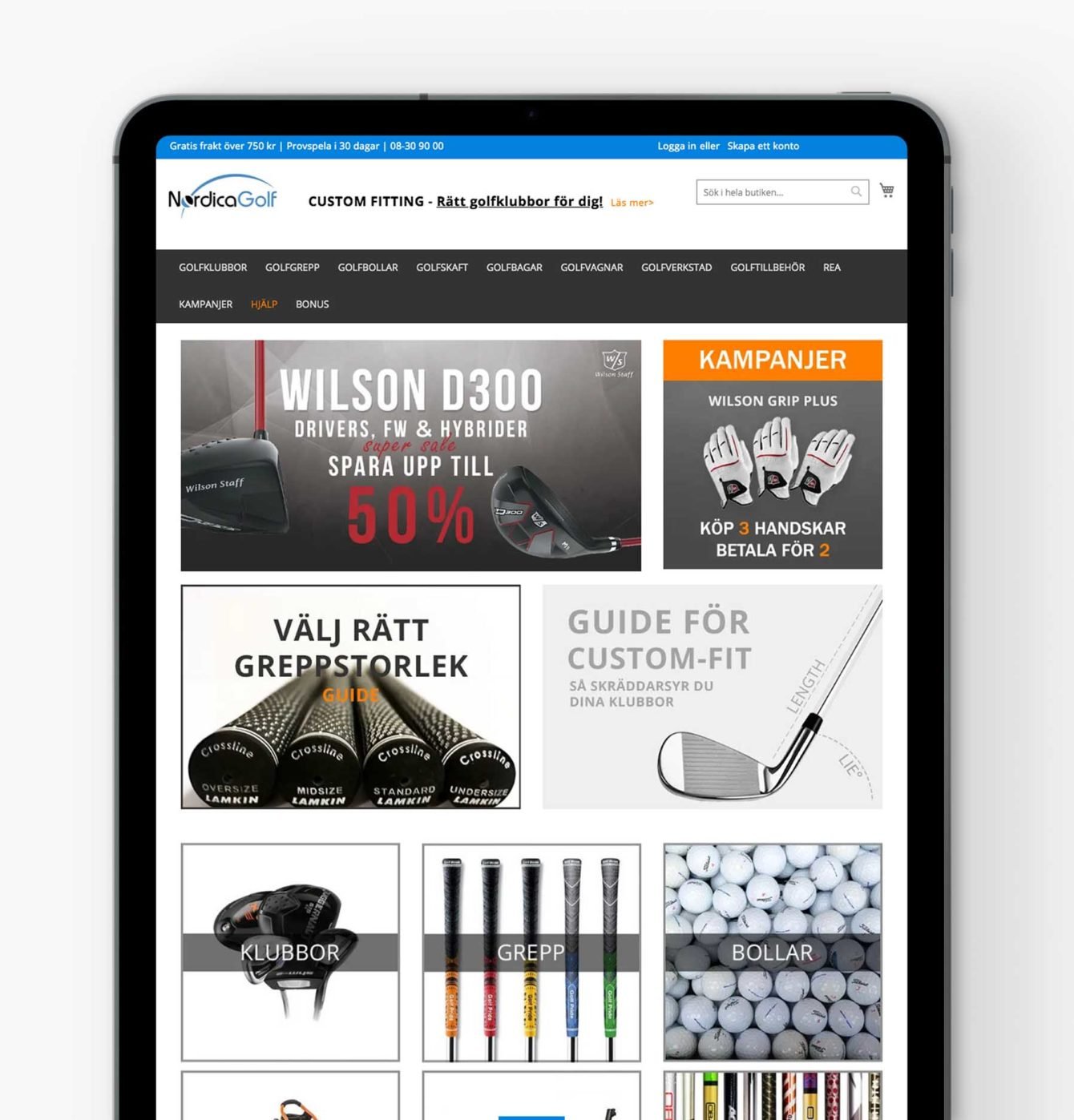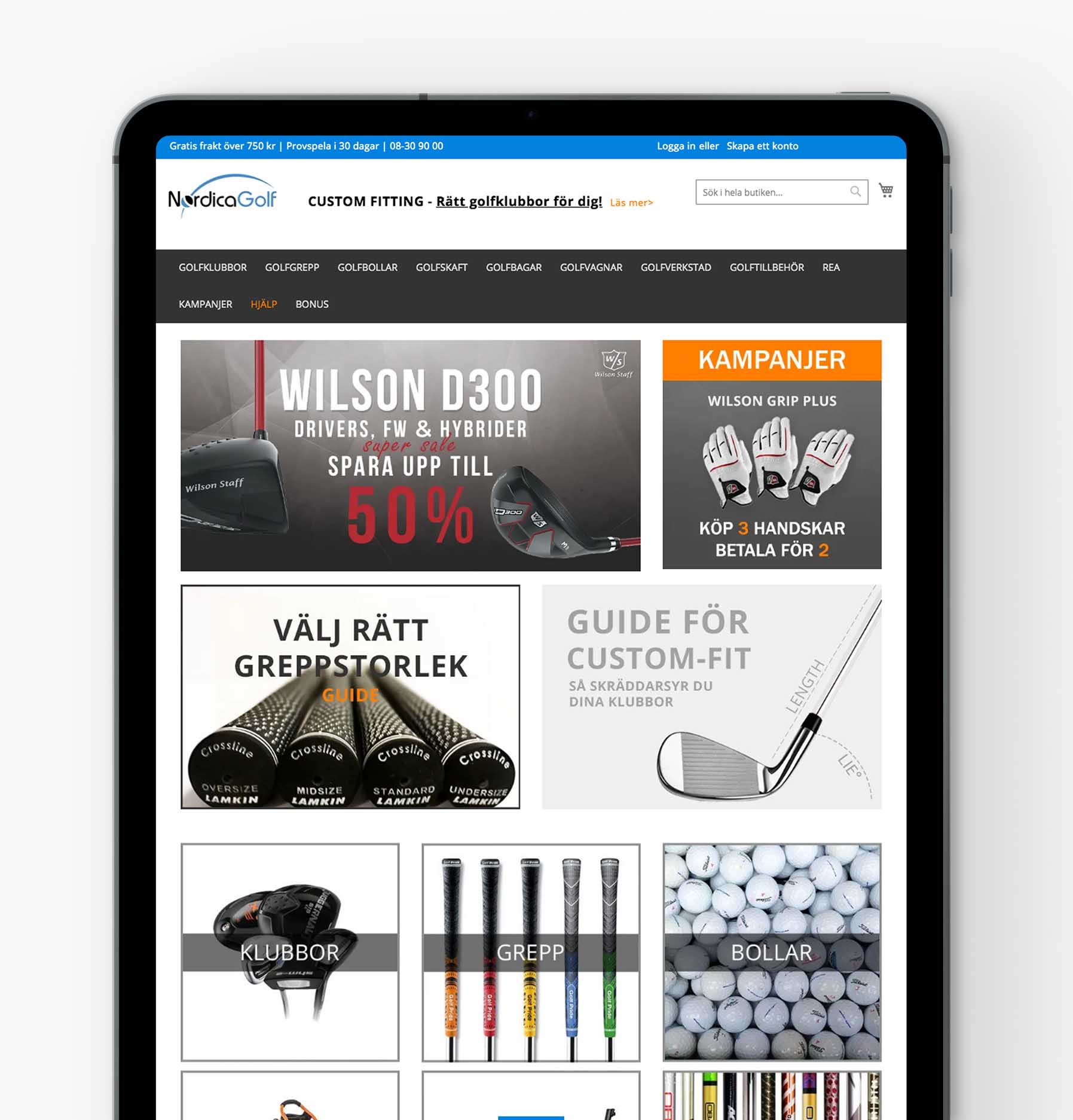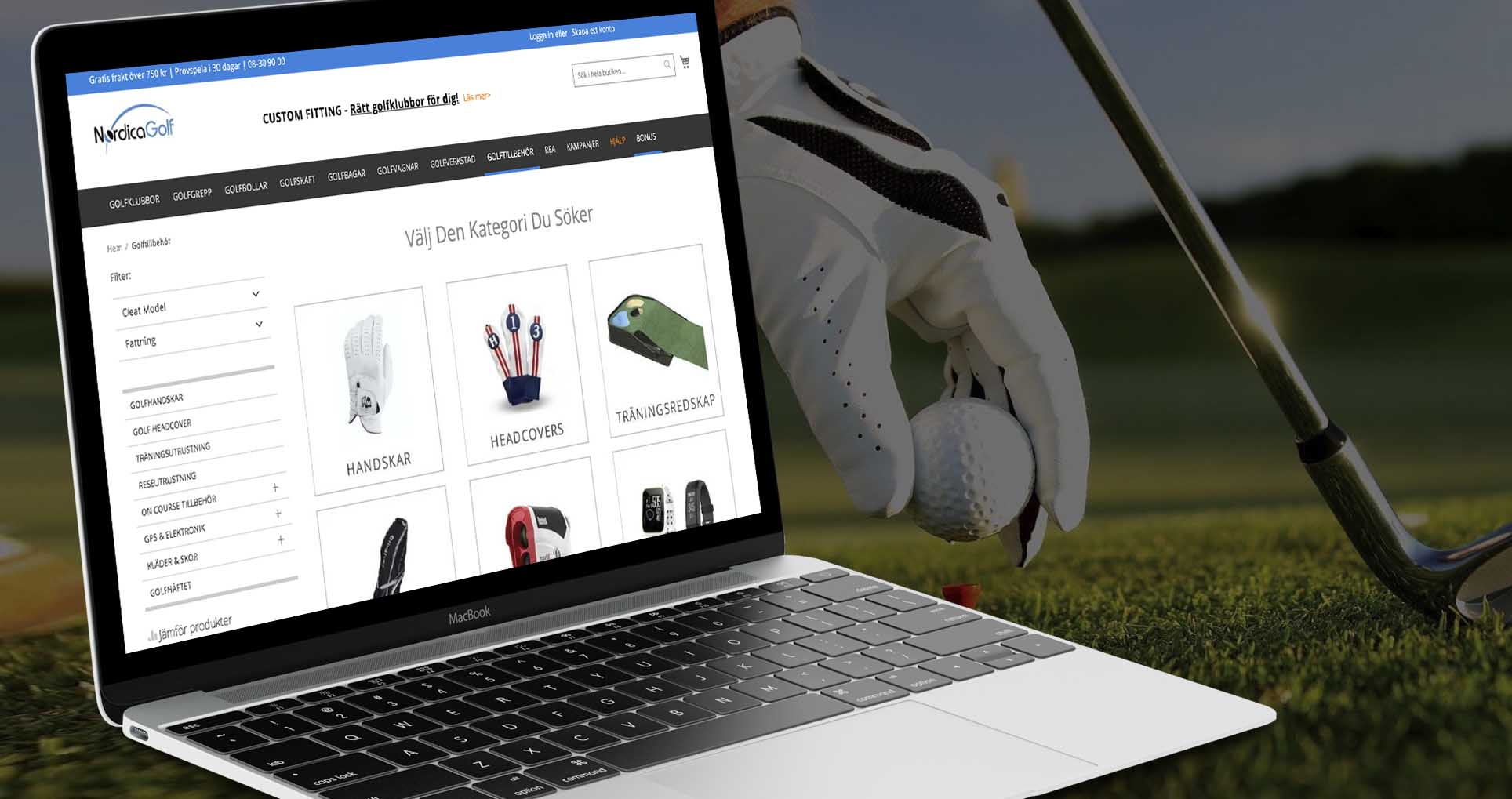 Results — Klarna and Magento 2
Klarna KCO v.3 was implemented on the NordicaGolf site in January 2019 and has already led to significant improvements in conversion rates. In addition, the site has seen increases in average order value thanks both to the transformed check out experience and the overall optimisation of the site delivered by Vaimo. And with a number of features available through Klarna (mobile-optimised checkout, one-click repeat purchases and local shipping selection), average transaction times have also fallen as customers benefit from a speedier checkout process.
NordicaGolf chose Magento 2 because of its out-of-the-box functionality for improving customer experiences. And from an internal perspective, Magento 2 offered NordicaGolf the capabilities to match its expansion plans—namely, its multi-store concept for different markets, prices and taxes. With Magento 2 NordicaGolf has greater control of its site design and content for creating exceptional experiences. With the autonomy that Magento provides, NordicaGolf was able to deploy a CDN and optimise images across channels and devices. In addition to better user experiences, NordicaGolf has also reduced the weight on the site by over 40% which has increased speed and performance.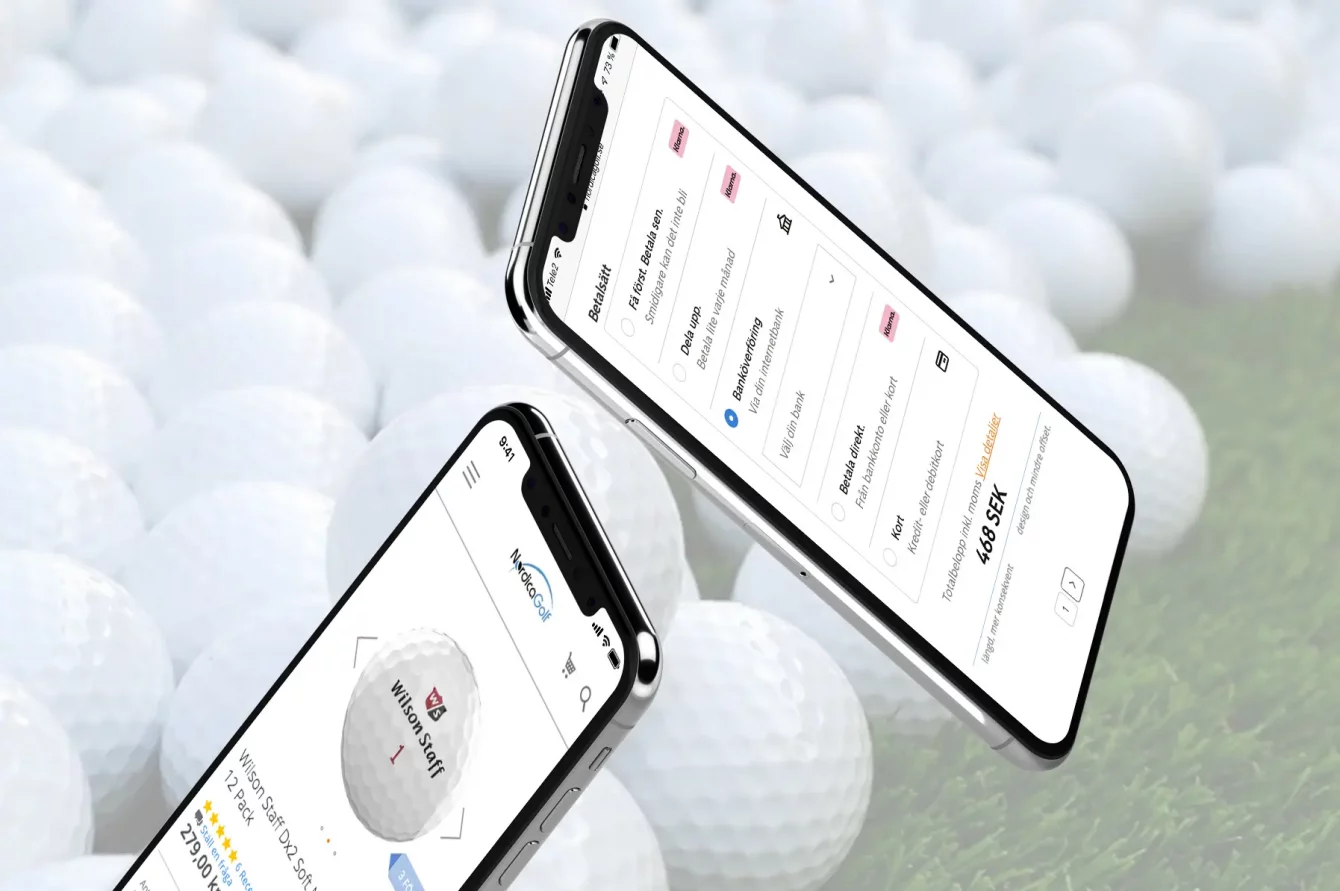 "We wanted a multistore platform that would allow us to customise each store to every local market's demand, and Magento 2 was the obvious choice. We also needed a Magento solution partner that had the skills and knowledge to customise M2 so that customers could build their own golf clubs directly on the site. M2 is a large platform but when you partner up with a Magento specialist like Vaimo then you are in good hands!"
Peter Wilhelmsson
Co-founder, NordicaGolf Trajectory of Success
NordicaGolf's overall ambition is to continue on its current success trajectory by finetuning its site even further. The focus will remain on optimising every stage of the purchasing journey to increase conversion rates. The store will also be looking at its interactions with customers and how it can leverage the functionality of Magento 2 to improve its communication and engagement across channels. Having now developed a global presence, NordicaGolf intends to concentrate on its existing markets—looking at ways in which it can offer more for its customers and drive forward its success even further.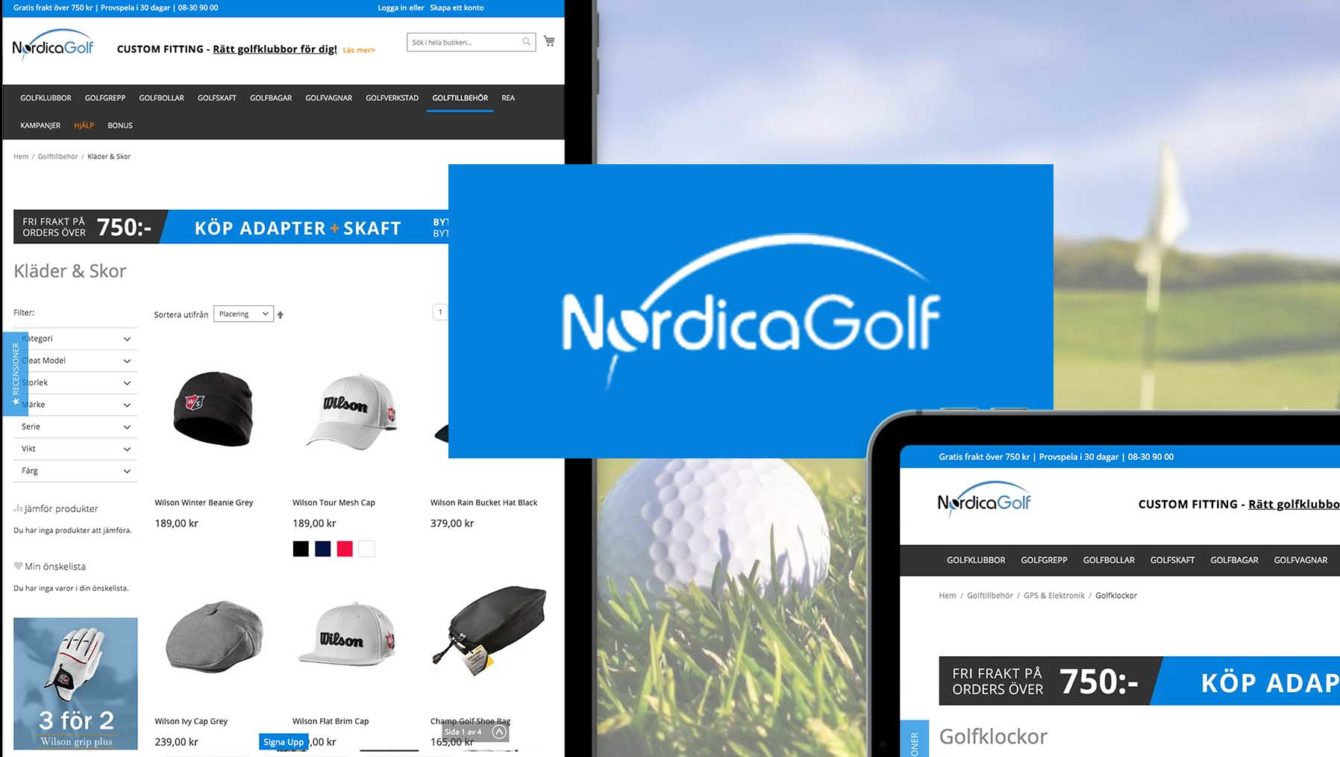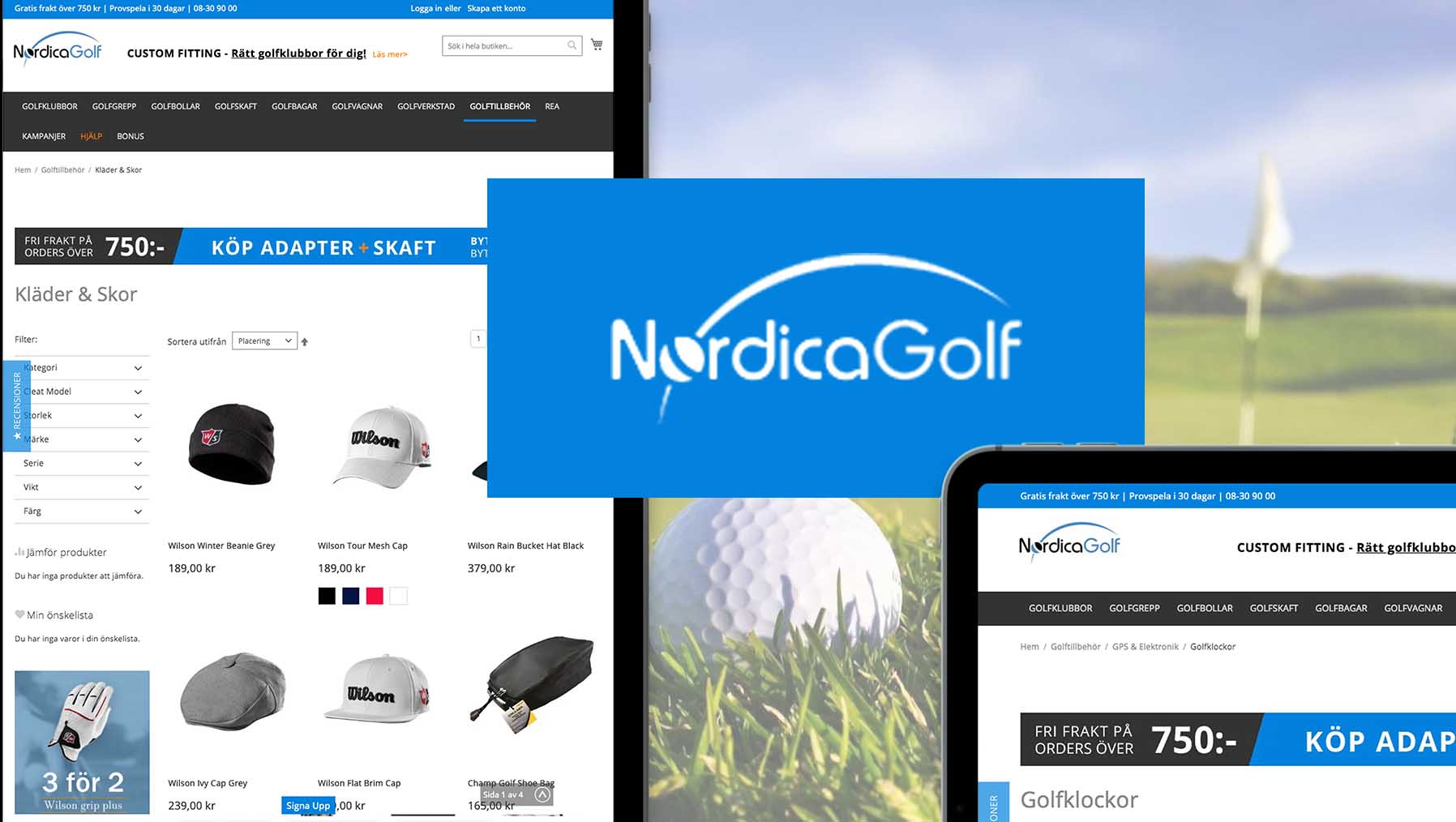 Want to outshine your competitors?
At Vaimo, our team of commerce experts takes your vision and turns it into reality. Combining the best in strategy, design and technology, we build digital experiences to grow your online sales, increase brand loyalty and drive revenue.
Get in touch