Crises breed change—both at a societal level but also within us all, personally. As COVID-19 has taken hold, we've all had to alter our habits and have likely seen changes in our behaviors, attitudes, beliefs and motivations. And it's this collective change in mindset that businesses must consider in adapting to the needs of the COVID-19 customer. Whether you previously prioritized customer experience or not, now is the time to reevaluate this term and what it means for your business. The reason? It's changed. Yes, there are universal customer experience principles that still exist. But we must consider the evolving mindset of COVID-19 customers. What binds them is a set of anxieties, fears and sensitives that have arisen as a result of the pandemic.
The Impact of COVID-19 On Customer Experience
In this article, we'll be exploring some of the ways customer behaviors are changing in the wake of COVID-19 and how your business can respond.
Problems of their own
COVID-19 is impacting a variety of people in very different ways. From health concerns and economic pressures to job security and cancelled plans. Whatever shape these troubles may take, the point is that a higher proportion of shoppers are dealing with the stress of these issues when arriving at your online store (maybe for the first time). So just like talking to a good friend in a time of crisis, your eCommerce store needs to support above everything else.
This will manifest itself differently depending on your store and industry but key areas to consider are:
Increasing on-site messaging e.g around delivery times or physical store opening times.
Making customer service contact obvious, accessible and easy.
Proactively providing added flexibility so that customers can amend, cancel or postpone orders without the added worry of, "What if they won't let me?"
Talking like a human—in times of need your customers want to be heard and appreciated. Now's not the time for authoritative business lingo and flashy marketing campaigns. Customers want a caring and honest helping hand.
More Clarity, Less Ambiguity
If there's one thing customers have had enough of, it's uncertainty. There's already enough uncertainty in our personal and professional lives without having to think about the state of the world's problems in general. Throw in fake news, misinformation and rumours and you've got yourself a breeding ground for fear.
To counter this, your eCommerce store needs to provide clarity, predictability and reassurance. It might be clarity in how you communicate your store updates or changes to delivery options. Or you may want to address this by rethinking your key user journeys and making site navigation as simple as possible. Weed out any potential areas that may be jarring for your customers. Anticipate their needs and provide an eCommerce experience that's intuitive and easy to follow from your homepage through to checking out.
Get a free tailored customer experience report today! Our CXR report scores across 12 areas of CX excellence so that you can get clarity on how to improve your CX and drive greater conversions.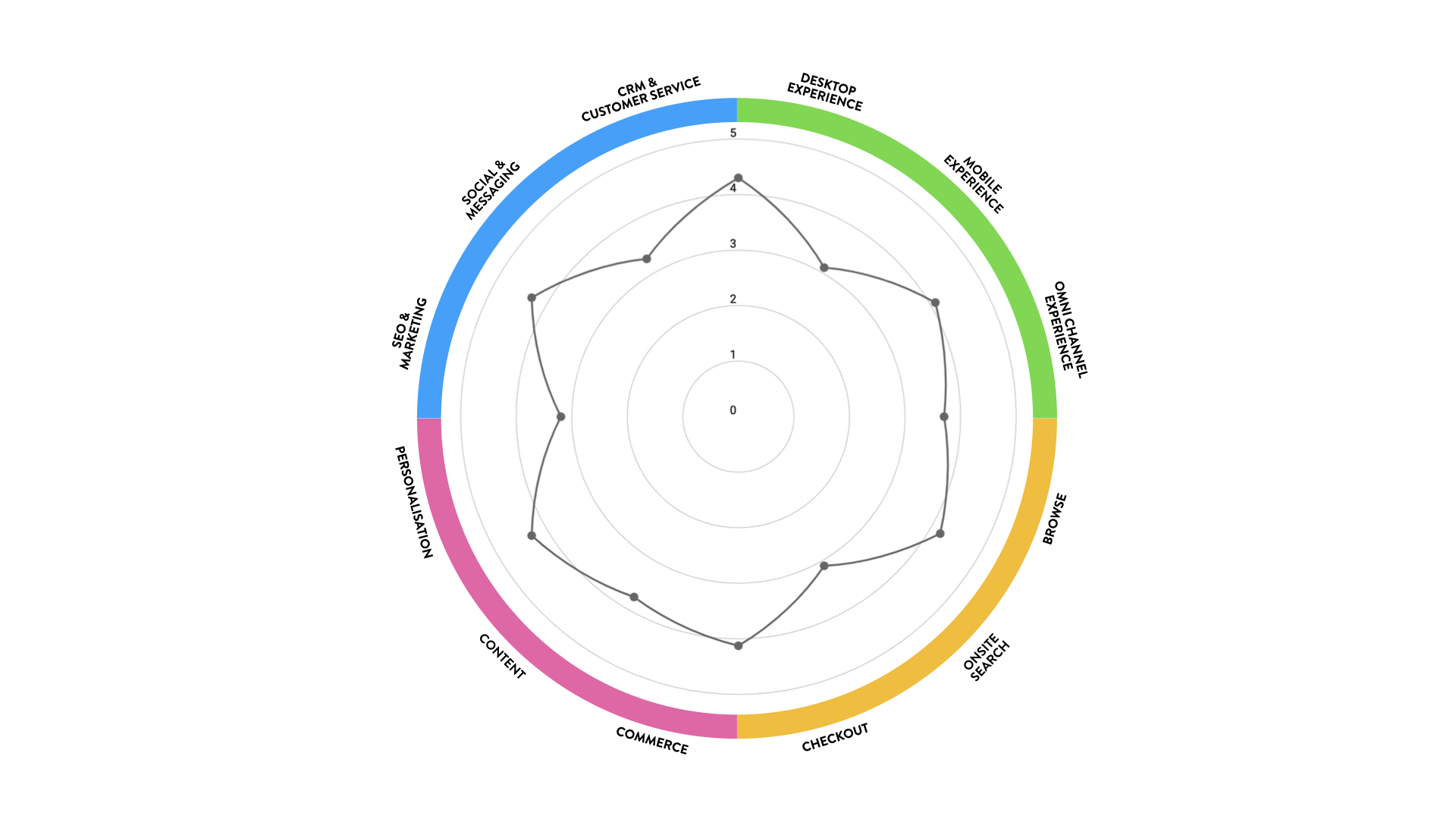 Replicate the Physical, Digitally
Whether by choice or by force, less of us are visiting brick and mortar stores. Instead, we're opting to shop online. And for many customers, it may be the first time they're ordering a certain product category without ever having seen the product in the flesh.
To gain trust and credibility, you need to give customers what they were getting in-store, on their laptop or mobile screens.
But how?
Think about how you can turn your product knowledge into tangible assets on your site and in your social media. There's plenty of opportunity for video content here around how-to guides, hands-on assembly instructions, product walkthroughs and demos. Or how about content-led initiatives like inspirational look books, shopping guides and user testimonials? Several Vaimo clients have also benefited from product configurators so that customers can visualise how the end product will look. Whichever form it takes, the goal is to make your eCommerce store more interactive so that customers get a little slice of that in-store feeling when a rep comes up and asks, "how can I help you today?"
See how we implemented leading eCommerce integrations to transform DOMU Brands' customer experience initiative!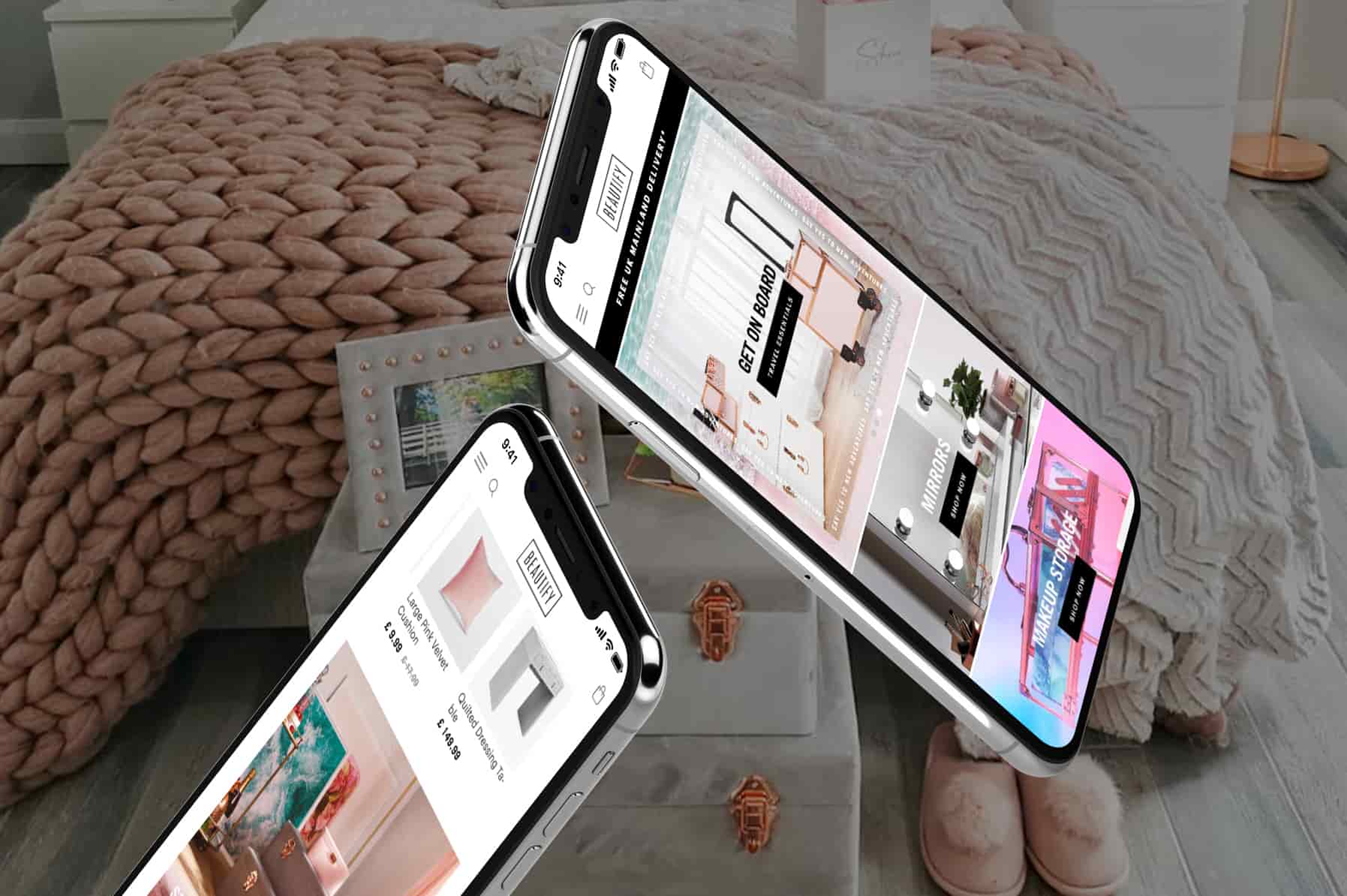 It all starts with trust
Trust forms the core of your customer experience initiative. Without it, there's no relationship, no conversion, no repeat visitor and no brand advocate. We've already discussed the external environment in which shoppers are arriving at your store. Trust, therefore, is more important than it's ever been—particularly for those less digitally-savvy shoppers who may be buying online for the first time.
This is where you can leverage eCommerce features to make sure that every step of the customer journey instils trust.
We touched on it in the above point, but reviews and user-generated content are a surefire way to develop trust. Without being able to visit a store, customers are relying on others' experiences before purchasing. And the more reviews (and different type of reviews) the better.
Personalised emails and on-site messaging that take into account a customer's preferences will help develop the bond between you and your customer. One size fits all blanket emails just won't cut it here. Customers want to know (particularly during a pandemic) that they matter and that they're being heard. Here's your chance to let them know you're on their side and are there for them.
A bad checkout experience is enough to break any trust. We've all probably had a time where we input our credit card details, pressed pay and then got an error screen and no confirmation of purchase. Did it go through? Do I have to do the whole process again? Has someone tried to steal my credit card details? At Vaimo, we can integrate a payment gateway from one of our trusted partners to provide your customers with the smooth and safe checkout process they demand.
In our Practical Guide to Ecommerce in a COVID-19 World, you can access a free, ungated resource provided by our experts on topics such as COVID-19's impact on Black Friday, eCommerce, Cybercrime, and Customer Experience.