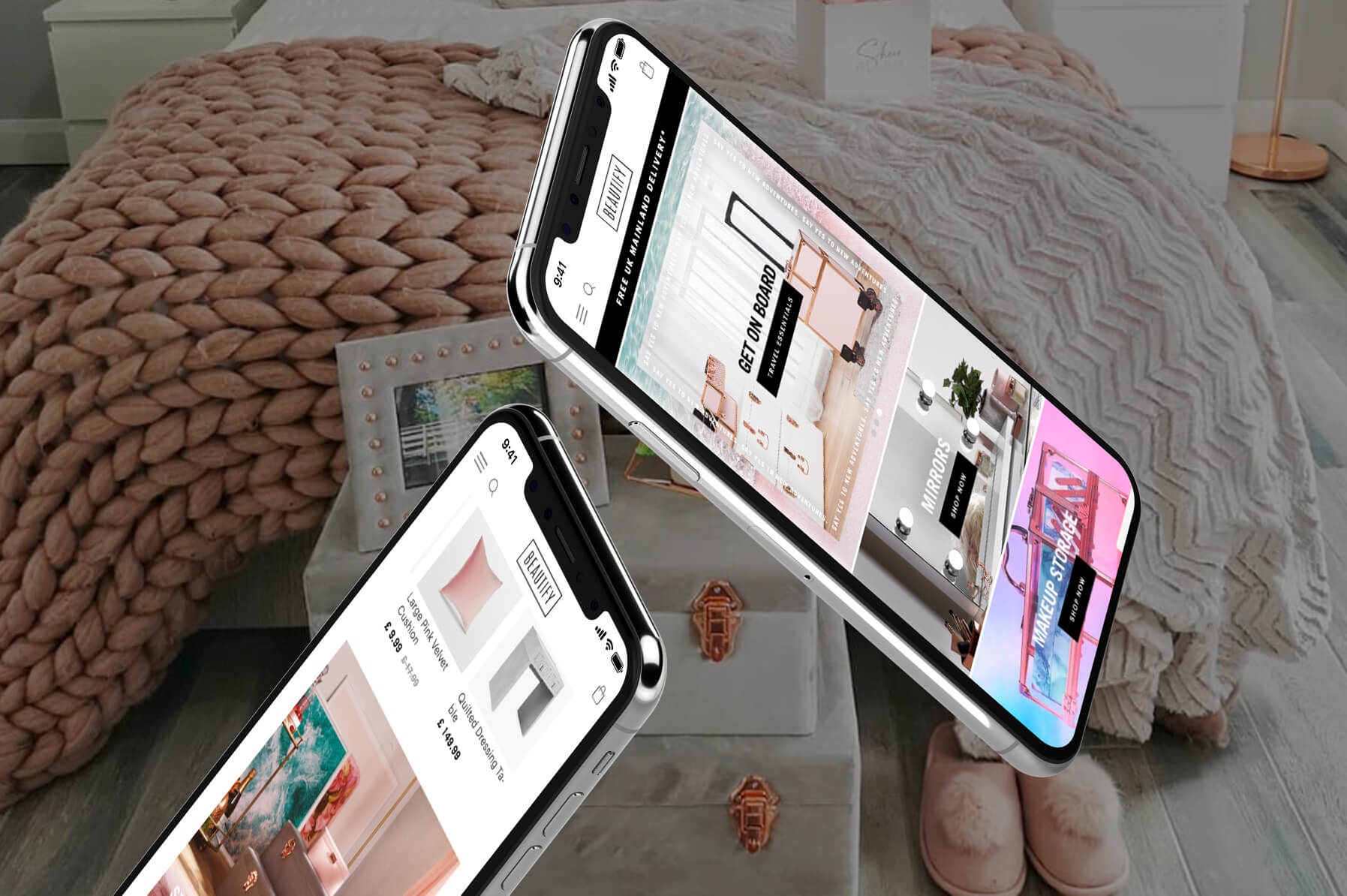 DOMU Brands
Based in the heart of Manchester, DOMU Brands is one of the fastest-growing retailers in the UK offering the latest in affordable innovation for the home, kitchen and beauty markets. The business combines product innovation, design quality and competitive pricing to provide an unparalleled level of service for its loyal customers worldwide.
Live site
A New eCommerce Direction
Prior to partnering with Vaimo, DOMU Brands was operating one multi-brand site on Magento 1. Having been on this setup for more than 5 years, and with many changes along the way, the lifestyle brand business knew it needed to start afresh on a new platform to reach its commerce goals. Among the items on its wishlist were higher performance, a complete redesign of the site and a flexible platform that would allow DOMU Brands' employees greater autonomy in making changes to the eCommerce site. Speed was also a crucial issue as DOMU Brands employees were spending valuable time and resources on manually optimising the site to make it faster. With these challenges and requirements in mind, the business turned towards Magento 2 for its robustness, scalability, and out of the box functionality.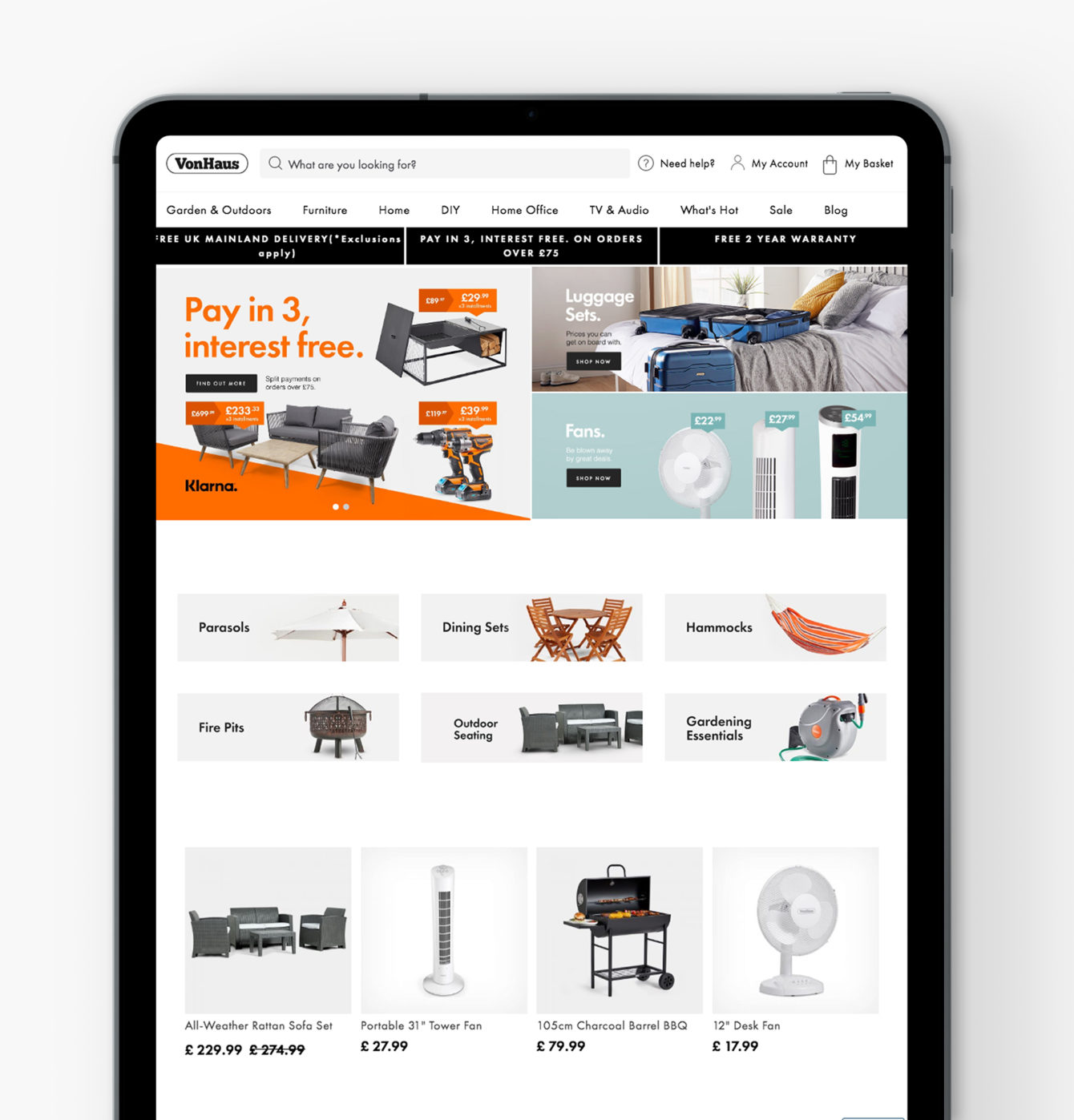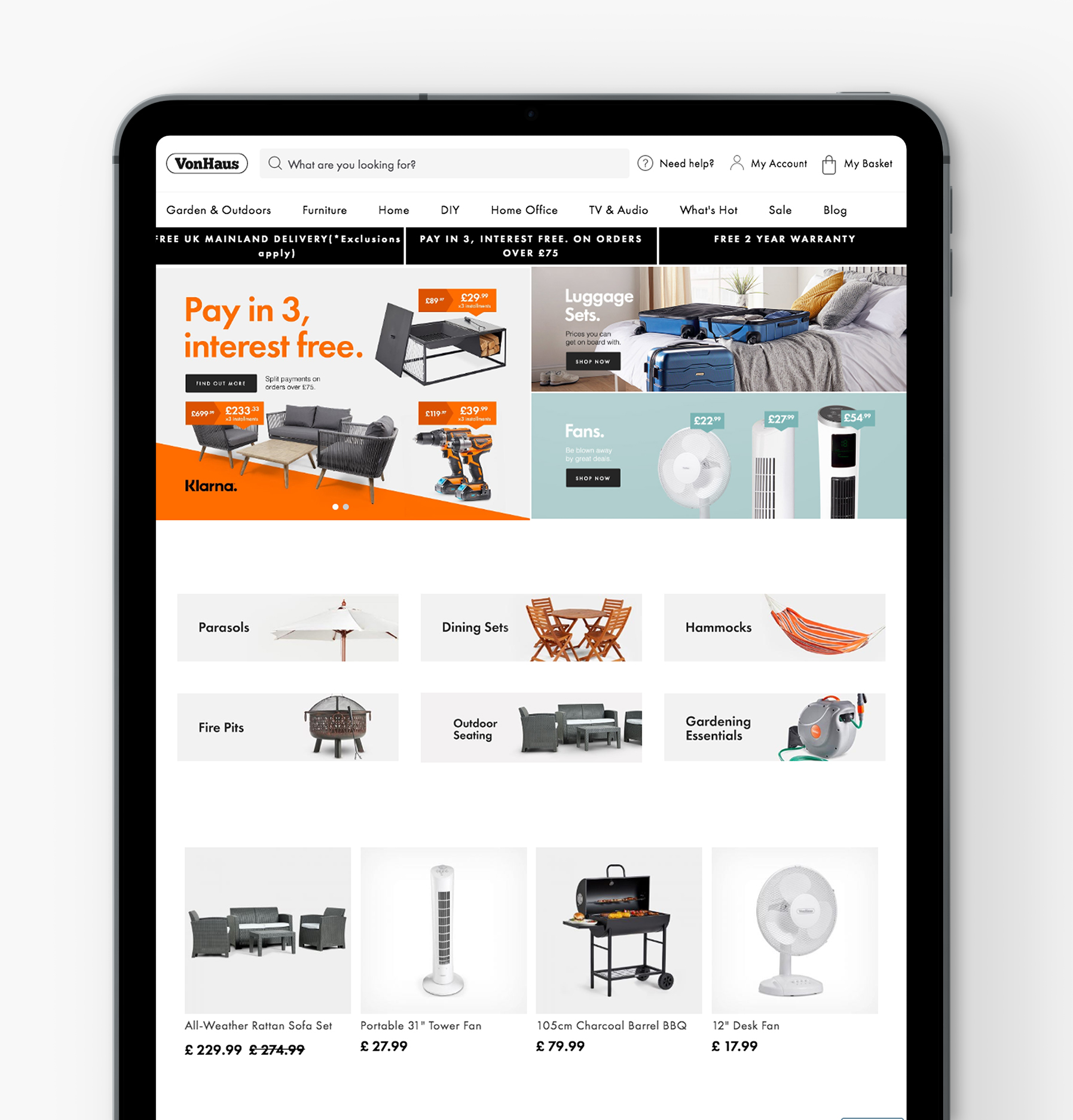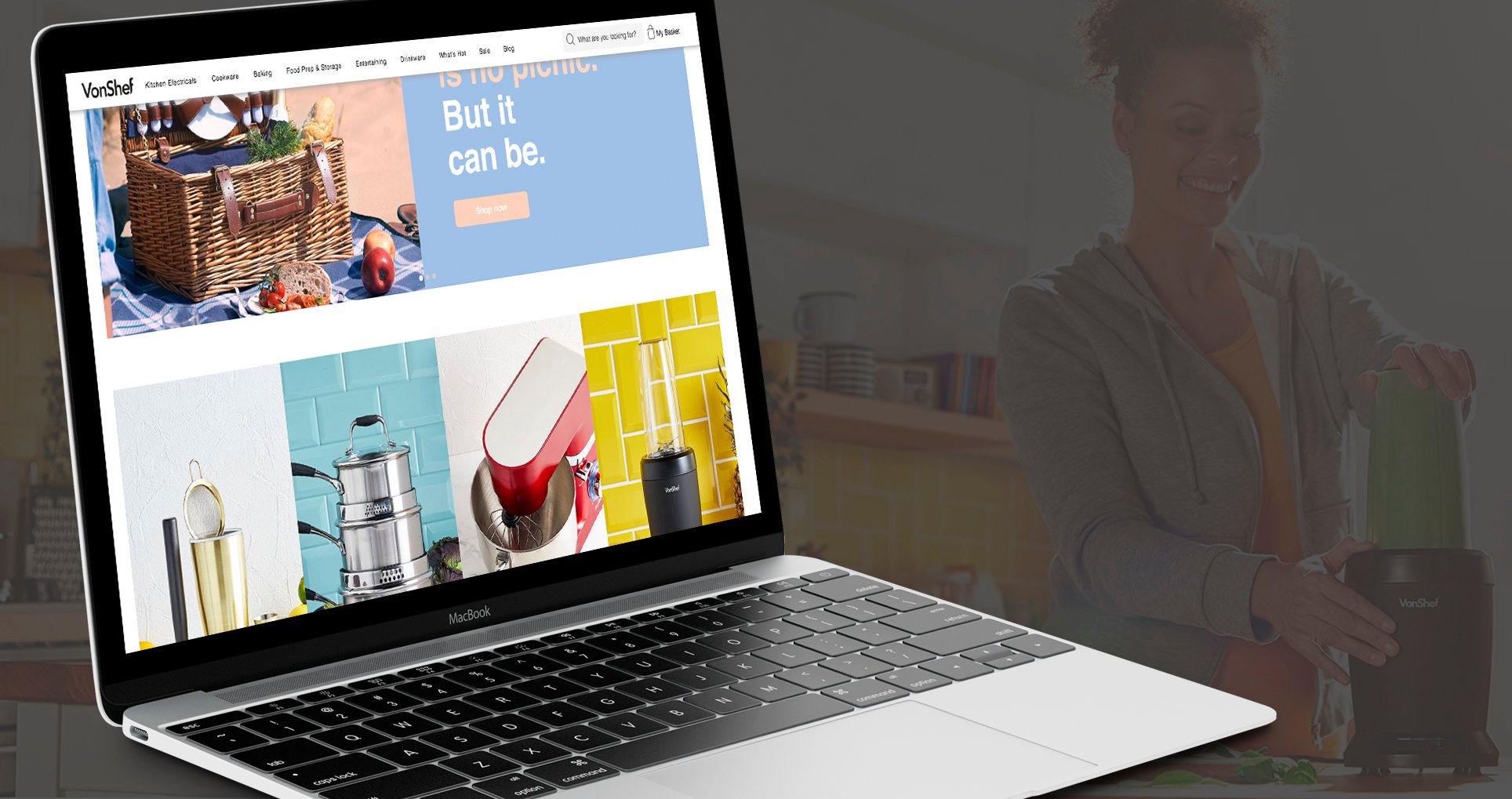 Integrations and Customer Experience
DOMU Brands incorporated a number of integrations from Vaimo's partners to build an industry-leading tech stack to maximise the level of customer experience for its sites: beautify.co.uk, vonhaus.com and vonshef.com.
With Yotpo, DOMU is able to leverage the power of social proof through user-generated content to aid conversion rates. Read the full Yotpo case study of Domu Brands here.
Nosto's intelligent merchandising blocks are tailored to different areas of the site to present customers with conversion opportunities at each step of the purchasing journey. And using Nosto's segmentation tool has also allowed DOMU to identify room for improvement in the customer experience. By analysing the behaviour of different customer types, DOMU can help its customers to find the right product at the right time.
From a search perspective, DOMU integrated Klevu's innovative tool to present more accurate search information based on expert machine learning technology—which gets more intelligent over time for increased levels of customer experience. Integrating Klevu has improved mobile search, increased the likelihood of converting with search and it also allows DOMU to gain real-time insight into what customers are searching for.
And lastly, Bronto allows customers to define their own automated journey which, again, helps to tailor the overall experience to individual customers.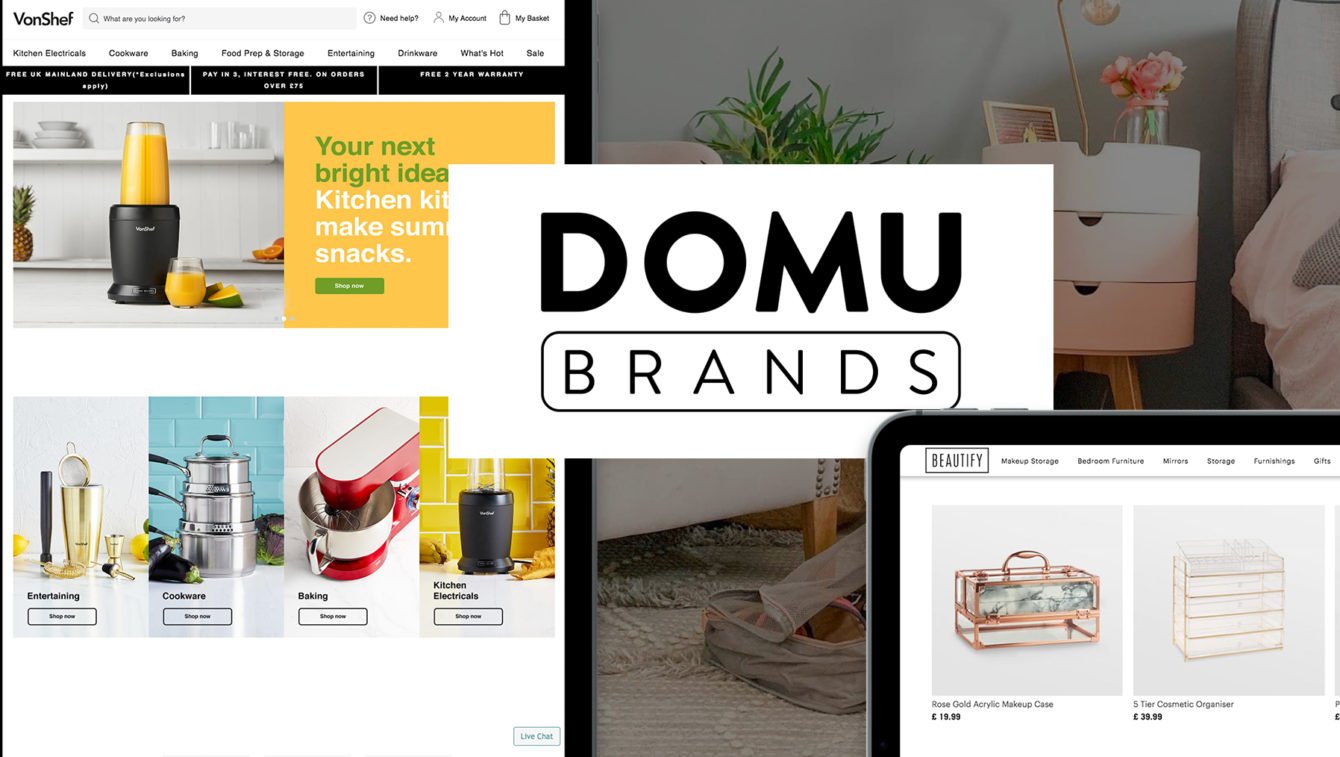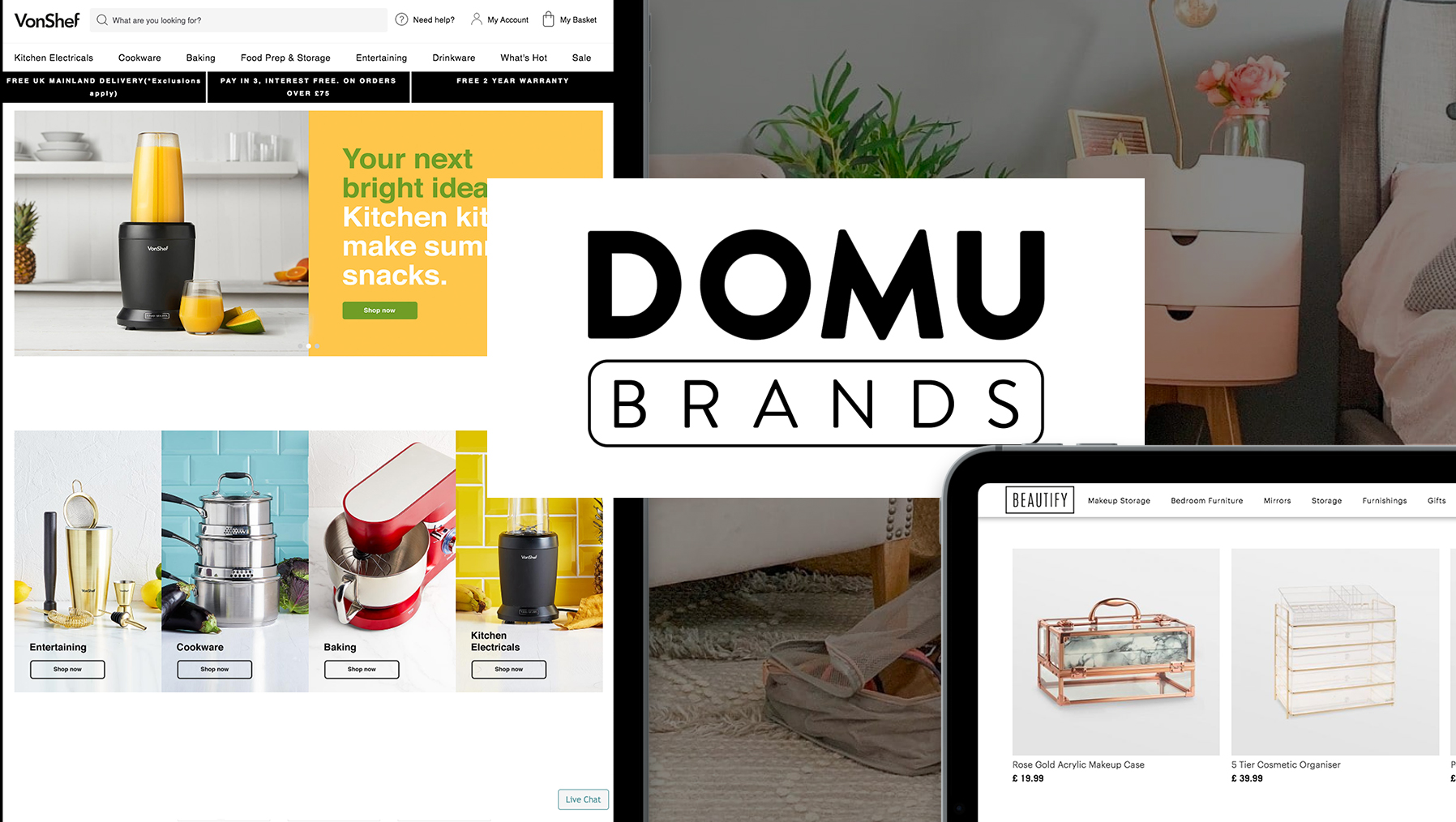 "When looking for a Magento partner, we wanted someone who would be with us for the long term and who had a genuine interest in working with us to improve our site. From the first contact, Vaimo was enthusiastic about the opportunities of our brand websites and understood our vision of what we wanted to achieve."
Laura Garrity
eCommerce Manager The Path to Future Growth
With a strong history of operating on marketplaces, eCommerce is a key focus for DOMU Brands moving forward. The company sees the increased value in eCommerce and wants to continually improve its offering and to be more agile in its approach. And at the heart of this initiative is to create the best customer experience possible. DOMU Brands will be working closely with Vaimo to provide personalised and engaging experiences that will exceed those offered by popular online marketplaces. And from a higher-level view, DOMU Brands has three big pillars to focus on in the coming year—customer retention, conversion rate optimisation and brand awareness.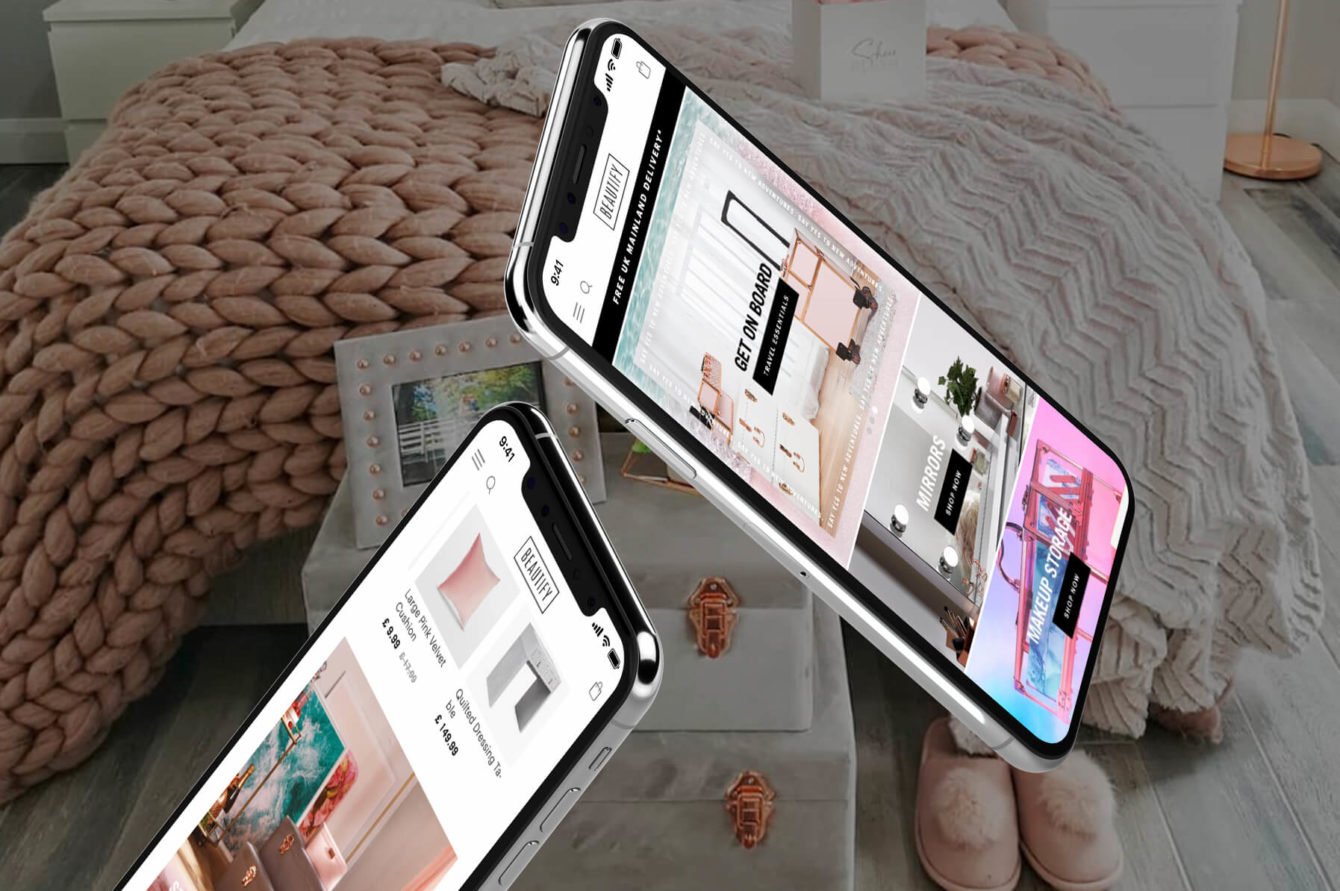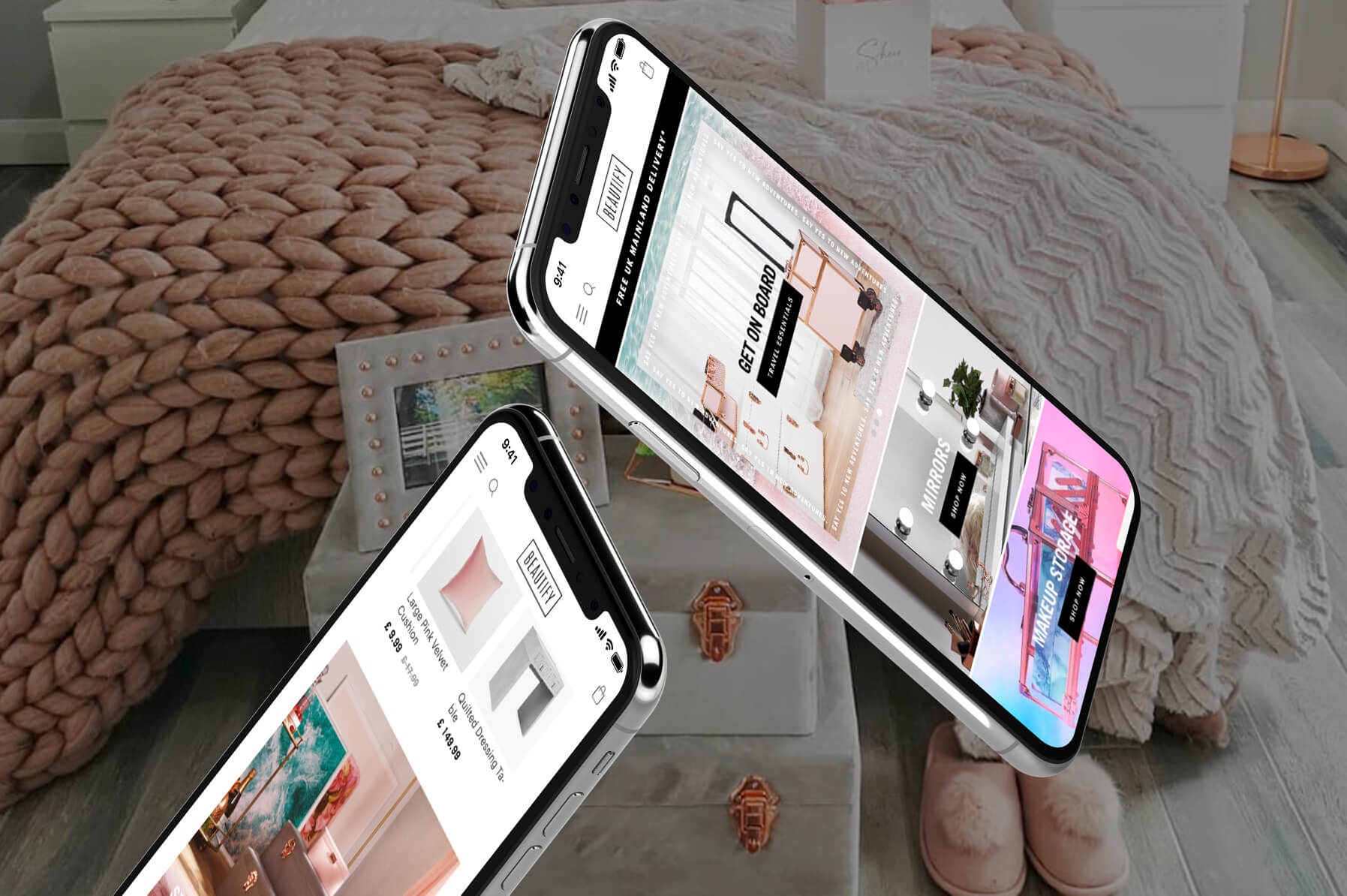 Ready to make your mark in eCommerce?
Vaimo builds digital experiences to help your business drive online sales and growth. Get the competitive edge today by partnering with our team of knowledgable commerce experts whose number one aim is to help your business succeed.
Get in touch