In our latest Introducing article, we spoke with Charles Heal about his 2018 appointment to the role of Country Manager (Dubai). Previously the Director of Business Development for Vaimo's International Unit, Charles now heads up Vaimo's operations in Dubai and the wider Middle East region. At Vaimo, we help brands, retailer and manufacturers across the globe to drive success in digital commerce. Charles' appointment and the growth of our Dubai office allow us to continue on our trajectory of helping clients to succeed across the globe.
Let's listen in to what Charles had to say about Dubai, eCommerce in general and what he really does day to day….
Can you tell us about your past experience and what led you to this role at Vaimo Dubai?
Prior to this role, I had already been in Vaimo for over a year—driving sales for Vaimo International and working with multinational clients. And before Vaimo, I had built up significant management experience, working for a number of global eCommerce brands.
Then last year, the opportunity came up to grow the business in Dubai. Due to demand in the region, we knew we had the potential to increase our client base due to Vaimo's experience in delivering B2B and B2C projects. In order to do so, we needed to grow a wider team in Dubai to support our clients. As part of this initiative, I was appointed Country Manager based on my experience of dealing with large and complex international eCommerce projects.
What's the current progress with the Dubai office and what's next for the team there?
When I first took over, we immediately decided to reinvest in our infrastructure to match our growth trajectory. We set out looking for a new office that delivered on Vaimo's pillar of a Great Workplace—something we provide our employees to ensure that we are driving success in digital commerce.
In response to the requirements of the market, we have hired in a local experienced team to manage our clients' growth in-country. We now have senior Project Managers and Developers and will continue to grow as the market requires. After a long search, we have now also moved into our new office in Media City.
Switching track, let's move onto you—what's been your proudest achievement at Vaimo and away from Vaimo?
My greatest achievement at Vaimo has to be the award of Sales Person of the Year in 2018. It was an honour to partner with so many global brands in helping them on their way to transforming their digital capabilities.
And away from the office, my proudest moment would have to be raising a family with my wife. I have 2 teenage daughters and just being able to witness that transition from newborns into young adulthood is something to behold.
What does your family think you do all day?
Well, (laughing) according to my children I go on "work holidays" on a regular basis! And they're incredibly jealous that I get to do so. They don't believe that there's an enormous amount of work involved too—I'm yet to convince them on this one!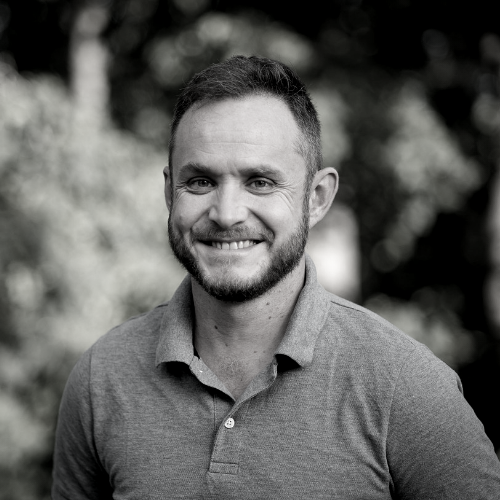 With the travel involved in your international role, I think they can be forgiven! So to set the record straight, what does a typical day actually look like?
When I'm travelling, it's usually an early wake-up, gym, airport, back to back meetings then falling into bed and catching up on the day's business. But when I'm not travelling, I'll typically spend 2-3 hours on sales activities and check in with Dubai team members. I also have a key focus on collaborating with Vaimo colleagues in Europe so this takes up a big chunk of the day, plus any management activity that needs completing.
                                                                                                                                                                                         Charles Heal
Thinking about eCommerce in general… the landscape is awash with buzzwords and clichés, and it can be hard for businesses to know what to prioritise for digital growth. From your own experience, what's the current state of eCommerce in the Middle East and what should businesses be focusing on?
What I see in the Middle East—due to travel, social media and a large international community—is a majority of customers who expect a European or US eCommerce customer experience. By that, I mean a 360-degree seamless purchasing experience across channels. The reality is, a lot of brands here are still on the 1st version of their eCommerce build. But knowing they need to grow eCommerce, many businesses try jumping from level 1 all the way to level 100, thinking they can bypass everything in between. Imagine a company that wants to offer 2 hours guaranteed delivery, but who've not even shipped an item out of their warehouse yet. Particularly in B2C, this is common. And for all the buzzwords and big ideas, some businesses need to just pour their focus into building a stable and scalable online store.
And it's much the same in the B2B arena. Like any business, success depends on getting the basics right, i.e, an engaging digital experience that provides customers with exactly what they want. The basics need to be established before diving head first into the latest tech initiatives. In the Middle East, a lot of B2B activity still takes place via traditional channels—phone, email, even fax. But more and more businesses are starting to see the benefits of B2B eCommerce in terms of its cost-saving potential. At Vaimo, we're in a fortunate position as we can bring years of global commerce experience to the Middle Eastern market.
You work with businesses all day, every day. But if it was you in charge of your own store, what would you be selling?
It would have to be high-end sports apparel. The reason being that I've worked with a number of clients in this industry who have witnessed huge success. There is an amazing demand online for high-quality sports gear and there are some fascinating challenges which people have overcome in ensuring a great online experience which I would like to replicate and innovate on.
And to wrap this thing up, please can you describe Vaimo to us in just 3 words?
"Digital, success and passion."
Thanks to Charles for joining us in our latest instalment of 'Introducing'. Stay tuned to hear more stories from new Vaimoers across our offices!