We are pleased to report that Vaimo's client and supermarket powerhouse, Selver, has officially opened its new distribution and assembly centre—the first of its kind in the Baltic States.
The new centre—solely dedicated to the fulfilment of online shopping orders—represents a huge shift in terms of the Selver customer experience. Customers can now expect shorter delivery times (including same-day delivery) and a wider variety of products from which to choose. It is Selver's overall goal to provide the fastest online store delivery possible to its customer base.
This approach marks a continuation in Selver's strategy to maximise the role of eCommerce to offer unparalleled customer experiences. Indeed, Selver has been recognised for the user-friendliness of its online store and has been nominated for Magento Imagine Excellence awards on multiple occasions in recognition of the brand's eCommerce growth.
Learn more about how Vaimo worked with Selver to increase its traffic, conversions and revenue.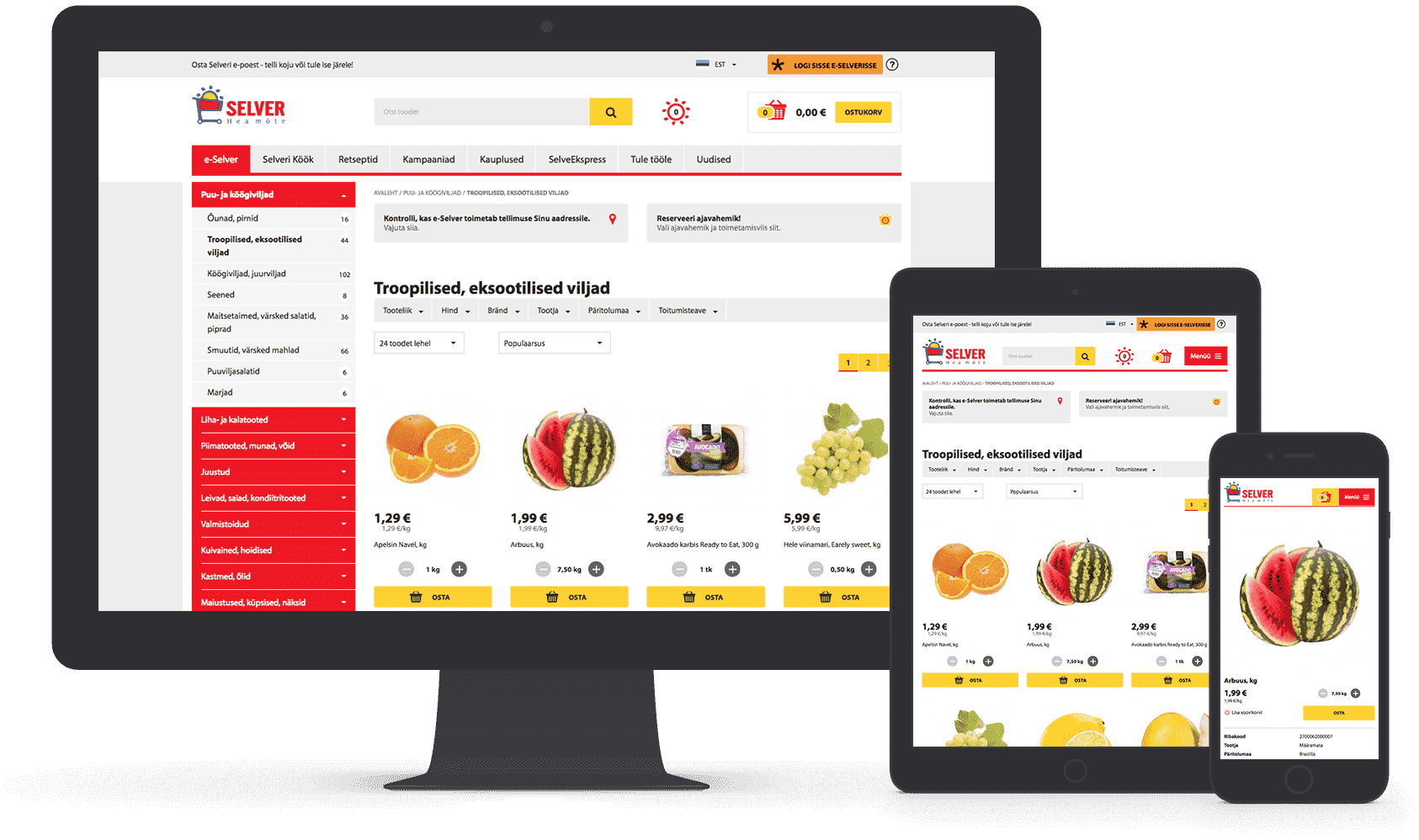 But it's not just Selver's customers that are benefitting from the new centre. Behind the scenes, Selver and its employees are experiencing a number of new business efficiencies.
Firstly, steps have been taken to make the picker's task as simple as possible. Using Magento Order Management and through a number of Vaimo-developed configurable elements, the picker's route has been optimised. This ensures that Selver's pickers are completing orders in the quickest time possible whilst covering the least amount of ground. Plus, with the help of data, Selver has arranged the centre so that pickers have easy access to the most popular (and most regularly ordered) everyday items. This all provides Selver's pickers with an easier and more intuitive process which is then passed onto the customer through quicker deliveries.
Elsewhere, the Pick and Pack module allows pickers to easily arrange substitute products which again reduces time and confusion. The Vaimo delivered solution also allows pickers to navigate the complex area of weighted products. I.e., if an online shopper wants 400g of apples but 420g were packed, this creates challenges. A picker needs to communicate to the ERP system how much was actually packed and then create a refund for what the customer actually requested. Again, this is something that the new distribution centre and eCommerce solution deliver on, providing more autonomy for Selver's employees.
From a higher level perspective, the opening of the centre allows Selver to serve more customers more products, over a larger geographic region and in less time. It is thus a critical step in allowing Selver to scale up their business and to meet the needs and demands of its customers.
At Vaimo, we help brands, retailers and manufacturers all over the world to accelerate their online sales. Get in touch with our team today if you'd like to grow your digital capabilities!