We're extremely pleased to announce that Vaimo has won the 2019 Yotpo Partner of the Year Award for 'Best Magento Agency (Europe)'. This now makes it two years running after our similar success at the 2018 Partner Awards.
Now in its third year, Yotpo's Partner Awards celebrate leading agency and tech partners and their contributions to the eCommerce ecosystem. The awards recognise partners for their collaborative spirit, innovative strategies, and work they've done to create captivating eCommerce experiences that drive growth. This year's awards saw over 100 submissions from across 11 countries.
"We value our close relationship with Yotpo and the mutual benefit it brings in helping to transform the eCommerce capabilities of businesses globally. Our partnership has been hugely beneficial in better serving our clients and empowering them with the means to achieve digital success."

Henrik Feld-Jakobsen
Head of Strategy & Consulting
Vaimo

We first partnered with Yotpo back in 2016. And since then, we've been implementing Yotpo's user-generated content (UGC) platform to create engaging and interactive purchasing experiences. By leveraging customer content throughout the purchasing journey, our clients are able to build trust, authenticity and ultimately, sales. UGC also provides our clients with a cost-effective method for building brand awareness and driving growth.
"Our longstanding partnership with Vaimo has served as a catalyst for mutual growth for both of our organizations. Vaimo is one of our largest European partners, and we are incredibly proud of the work we've done together for DOMU Brands, and for all of our shared clients."
Sean Last
Strategic Partnerships
Yotpo
This award, in particular, celebrates the success delivered for our client DOMU Brands and its 3 brands: beautify.co.uk, vonhaus.com, and vonshef.com. With Yotpo, DOMU Brands has been able to leverage the power of social proof through UGC to boost conversion rates and better engage its loyal customers.
You can learn more about DOMU Brands' digital transformation in our case study here!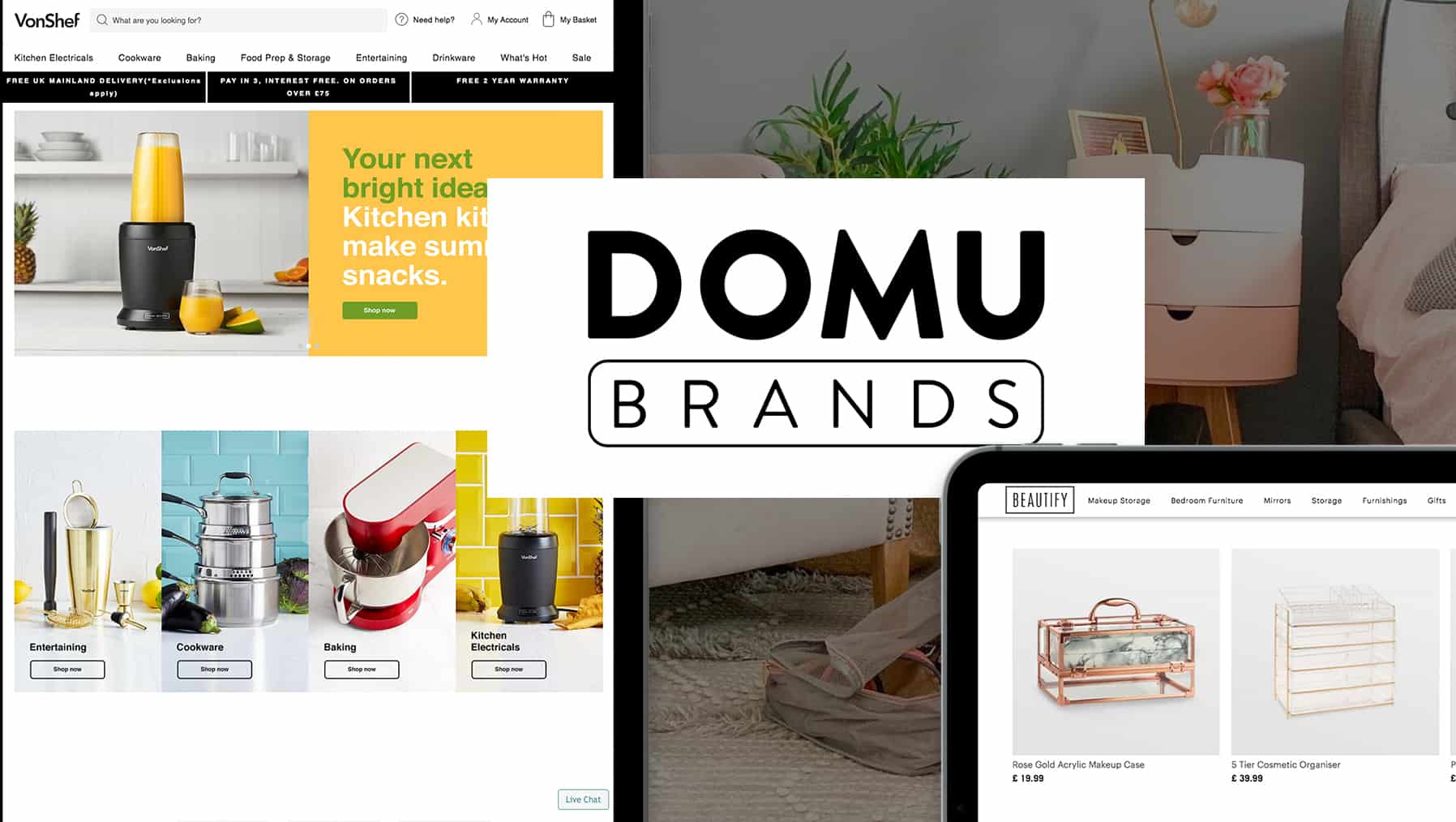 We'd like to thank Yotpo again for this award and offer our congratulations to all the other awardees!
If you'd like to learn more about how Vaimo can implement user-generated content to accelerate your digital sales then contact a member of our team today.