Unless you are a shoe-selling, car salesman, you might not know that Volvo Cars and Nike share the same direct-to-consumer ambitions for the upcoming decade. Both global firms have accelerated their goal to have 50% of their revenue come from digital sales by 2025. It might sound strange that a car manufacturer is pushing for online sales, but the trends in automotive eCommerce show that Volvo Cars is moving in the right direction.
Volvo Pushes the pedal down on selling cars online.
Volvo Cars is also acting on their automotive eCommerce ambition during the COVID-19 pandemic as customers are buying online at unprecedented levels. According to Automotive World, "Volvo Cars wants 50% of their global volume online by 2025." Volvo Cars took steps to transform the way their customers buy, lease, subscribe to, and service their vehicles.
The automotive giant, Volvo Cars, acquired retailers in Sweden to take control of their customer experience. Now, a customer can move seamlessly between channels, whether online or in a physical store. A recent UK statistic showed the importance of online research over going to the dealer: 84% of shoppers do research online for their desired car before buying. Following this trend in automotive eCommerce, Volvo Cars is shifting their services online.
In recent years, Tesla altered the ways people shop for cars. In a 2019 blog post, Tesla gave their reason for selling vehicles online: "Shifting all sales online, combined with other ongoing cost efficiencies, will enable us to lower all vehicle prices by about 6% on average, allowing us to achieve the $35,000 Model 3 price point earlier than we expected."
Where does that 6% decrease come from? Auto manufacturers produce a certain amount of cars annually, and dealers often dictate the price by deciding how many cars they can sell. In convincing the dealers, manufacturers lower their prices through a number of schemes or avoid issues from overproduction with auto leasing and rental services. Tesla solved this issue of overproduction by eliminating the dealers and streamlining their brand's connection to their customers.
Now, Volvo Cars can improve their customer experience through a unified online and offline experience. At the same time, carmakers such as Volvo Cars sell directly to the customer and control how their product is bought and sold.
What are the automotive eCommerce benefits?
Consumers often take a long time to change their ways. The COVID-19 pandemic accelerated their transition online, and their adoption of the brand's direct-to-consumer approach.
Volvo Cars is taking ownership of how customers buy their products both online and offline.
Millennials, the car-buying largest generation in many countries, use phones to find a life partner, hail a taxi, meditate, and turn the lights on. What stops them from shopping for a car online? Volvo Cars is adjusting to a client base that goes online for most of their shopping and pre-purchase needs.
In the past, manufacturers sold products through retail distributors and gave away how the product gets into the consumer's hands. The manufacturer's reputation was, to some extent, at the mercy of the retailer. At a time when customer experience is everything, this gap in customer interaction is a big vulnerability that manufacturers wish to remedy.
Manufacturers want to be closer to their customers—thereby having greater control in a rapidly-changing and often unpredictable commerce landscape. A direct-to-consumer (D2C) model provides that to manufacturers.
From a customer point of view, eCommerce

offers

the functionality for the personalised, engaging and easy purchasing experience customers crave. It also allows customers to quickly dive between sales channels—both digital and physical—whenever they want. Modern-day consumers want the flexibility to shop and interact with your brand on their terms, no matter location or time. An eCommerce site allows you to blend the realms of online and offline for a seamless omnichannel experience.
What can you do?
Given the need for meaningful and personalised experiences, this trend is only likely to increase as manufacturers look to forge better relationships with their customers. At Vaimo, we've seen a substantial shift over the last couple of years. With our help, several automotive manufacturers have started to plan and execute their D2C business models in reaction to the changing landscape. And more businesses are heading in the same direction to help customers weave between online and physical purchasing experiences.
Click here to learn more about our work with Jaguar.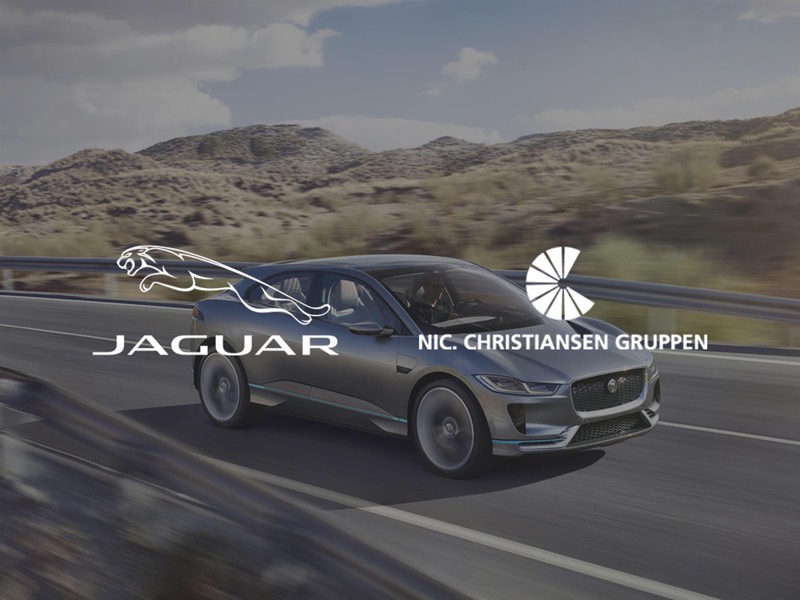 "We simply could not have launched the site in this timescale without Vaimo's insightful and collaborative approach." – Michael Rachlitz, eCommerce manager, Jaguar
About Vaimo
Vaimo is one of the world's most respected experts in digital commerce. As an omnichannel agency, we deliver strategy, design, development and managed services to brands, retailers, and manufacturers across EMEA, APAC, and North America. Since 2008, Vaimo has delivered 400 commerce solutions and is your full-service partner for success in eCommerce.