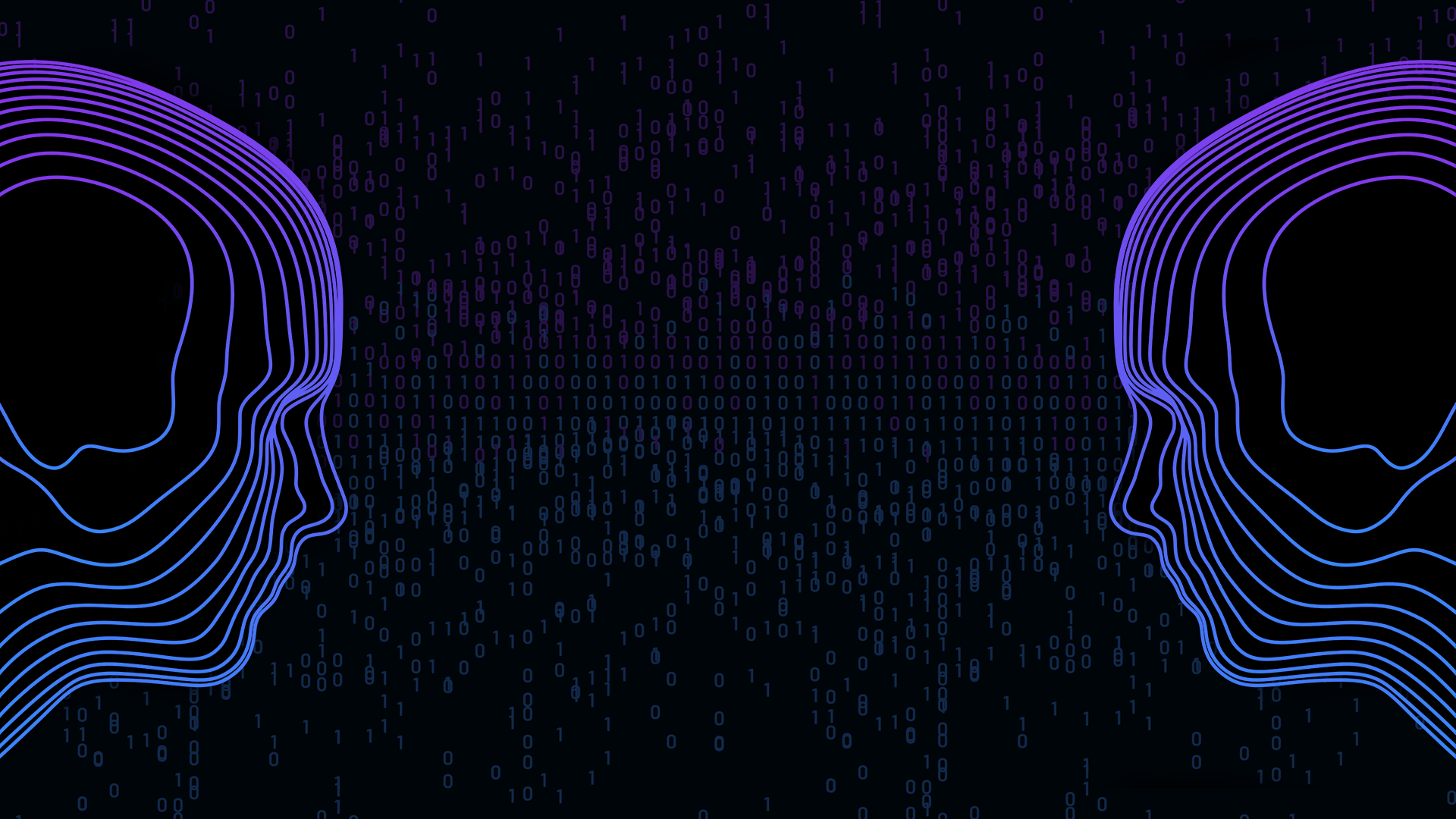 Understanding customer data management
How to take control of your customer data and optimize the customer journey
Download the Customer Data Platform Ebook
"*" indicates required fields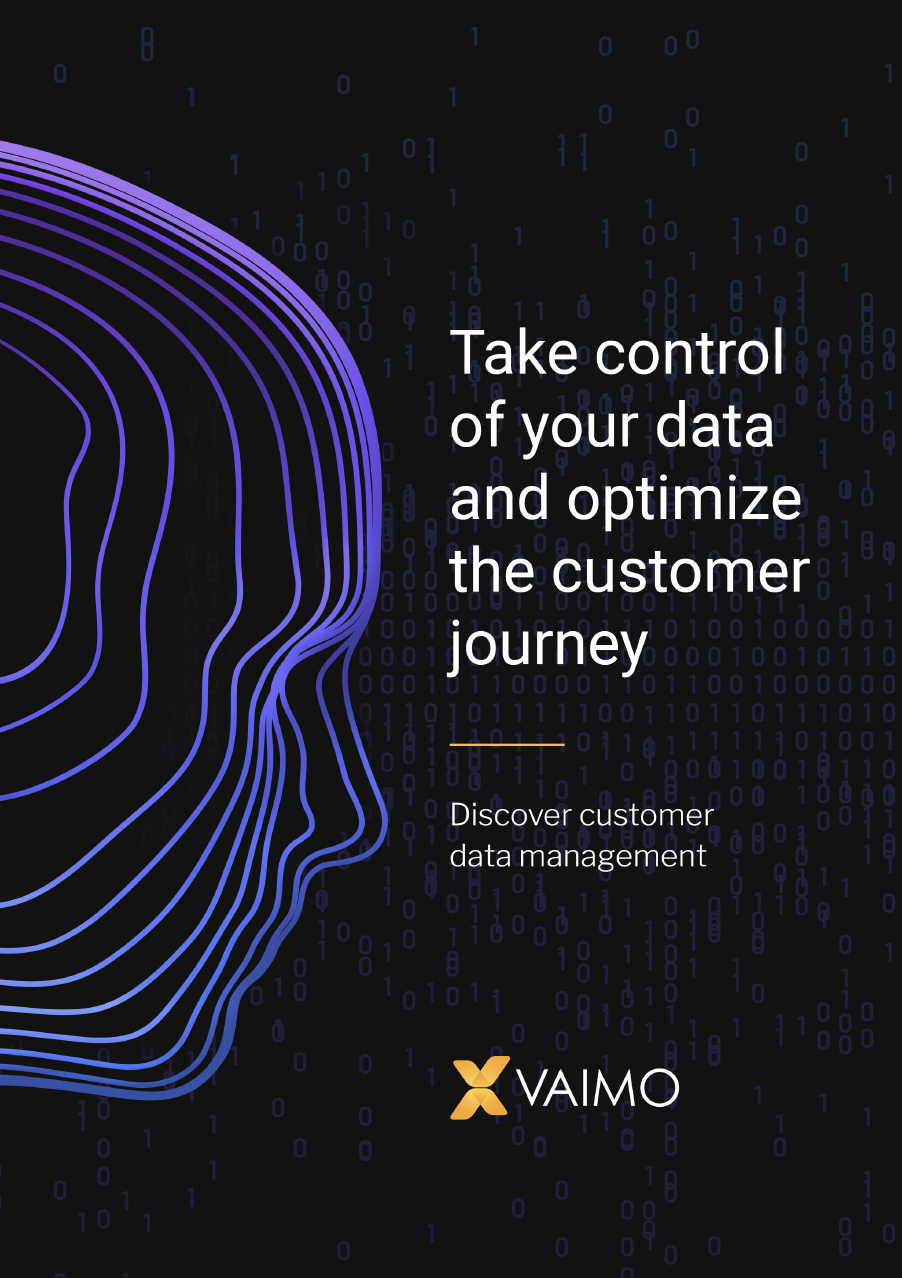 Managing customer data is getting trickier by the day
Customer data management has hit a few bumps in the road in the last few years, with:
Some of the highest fines ever recorded for violating GDPR regulations
Significant changes due to 3rd party cookies being outlawed
Rapid increases in digitalization
To put it simply, these changes quickly made the traditional methods of handling customer data unclear and problematic.
In our latest ebook, we explore how brands can take advantage of and create business value from these recent changes.
What's included in the ebook?
5 ways to improve consumer data management

Customer data platforms and their benefits

Data privacy laws and the transition to first-party data
Our industry has evolved a lot and many technologies have appeared to measure, report, analyze, optimize, and orchestrate the customer journey. Still, we have never come so close to today's promise of real centralized customer data and cross-channel journey orchestration. The vast majority of the organizations we work with are either using a CDP or at least reviewing their customer data infrastructure in the coming 12-18 months to facilitate optimized and personalized experiences across the whole customer journey.
We wrote this ebook to give a bit more context about these latest evolutions and why it's key as an organization to take the leap forward. Hopefully, our experiences inspire you to explore the untapped potential of optimally using customer data in your own organizations.
Steven Volders
Global Director GTM Customer Data, Insights & Activation
About the authors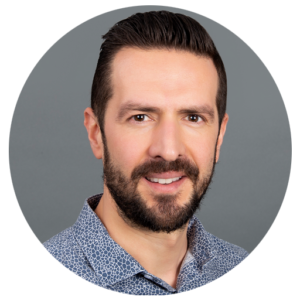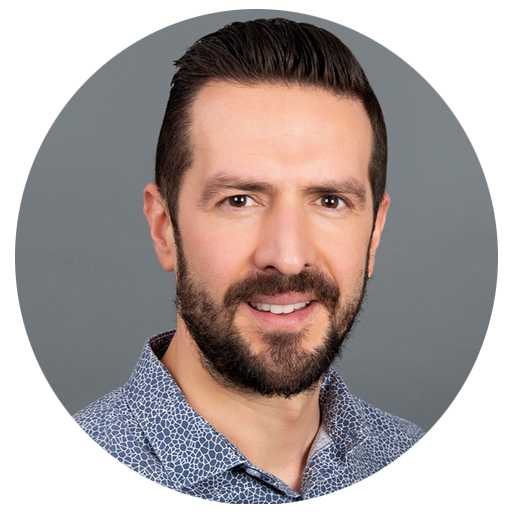 Steven Volders
Global Director GTM Customer Data, Insights & Activation
Steven is a technical marketer passionate about data-driven marketing. As the co-founder of Nobi.digital, now part of Vaimo, he has dedicated his career to helping organizations better understand customer behavior and enhance customer journeys through data-driven insights. Steven helps businesses envision and strategize their growth and equips them with appropriate solutions and tools that help them connect more effectively with today's perpetually connected customers. Steven is a Software Engineer with a Master's in eBusiness from the University of Antwerp Management School.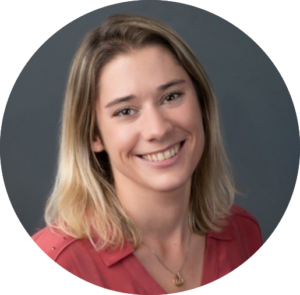 Elaine Lorent
Practice Lead, Data Strategy & Insights
With over a decade of expertise in media and analytics, Elaine brings a wealth of knowledge and an innovative approach to every project. Specializing in Data strategy, Customer Data Platforms (CDP), and Customer Journey Orchestration, she understands how to leverage these tools for optimal business growth. Elaine holds a Master of Sciences in Business and Marketing Analytics from New York University.
How Vaimo can help
With over 14 years of experience collaborating with ecommerce retailers and brands, we understand the importance of customer data. Our expertise lies in unlocking the boundless capabilities of customer data management through the utilization of technologies like a CDP (Customer Data Platform).
CDP success story: Rapala
Rapala, a renowned manufacturer of fishing lures and other fishing-related products, asked Vaimo to help them successfully manage their huge data volume.
Vaimo integrated Voyado's marketing automation and CDP system, empowering the Rapala team to generate delightful customer experiences across all channels in a data-driven way. This integration ensures that the Rapala team has a more efficient experience when it comes to updating products, content, and running promotions.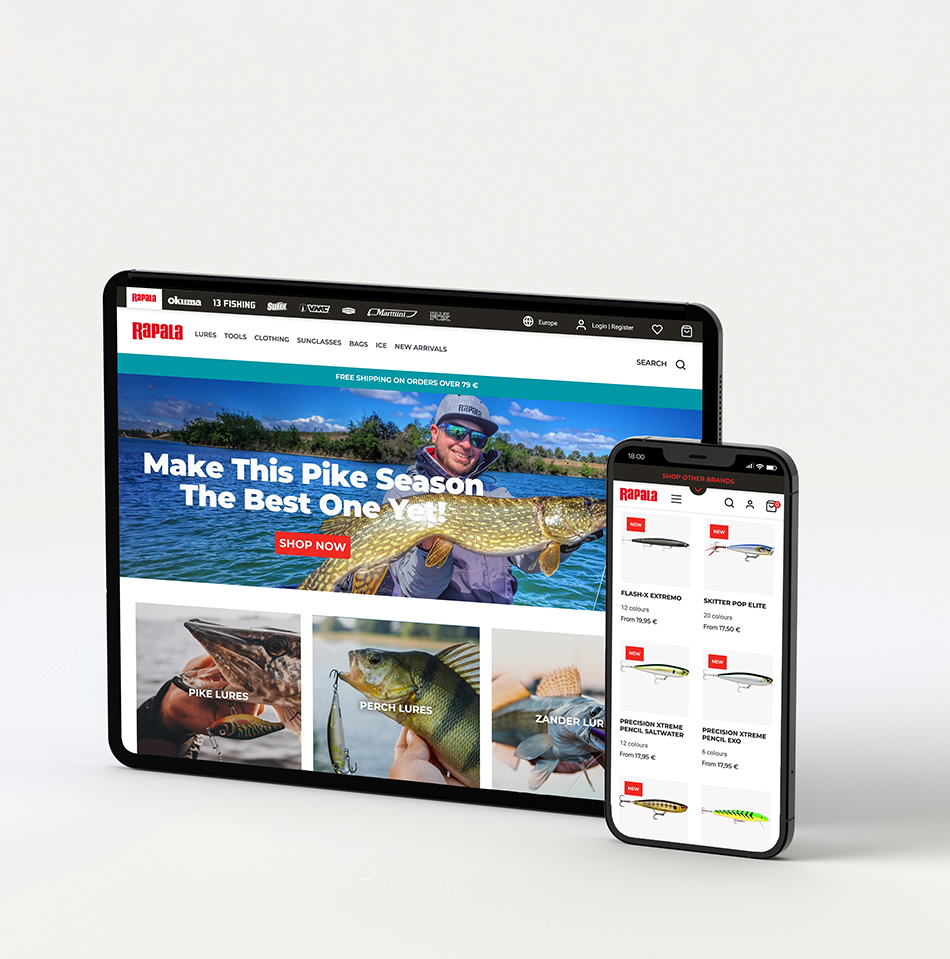 The Synergy of CDPs, Ecommerce Platforms, and CMS
The integration of CDPs with other key IT services like Content Management Systems (CMS) and ecommerce platforms like Adobe Commerce (Magento), helps businesses fully optimize customer experiences, business strategies, and content strategies.
For example, the integration between a CDP and a CMS empowers businesses to create personalized, compelling content. This integration ensures that every piece of content is tailored to resonate with individual customer preferences and creates a cohesive ecosystem that enhances customer engagement and fosters lasting relationships.
Furthermore, integrating a CDP with your ecommerce platform has many benefits. It gives businesses a comprehensive view of purchasing history, customer behaviors, and preferences, which helps businesses to fine-tune their ecommerce strategies. This synergy enables businesses to create highly personalized product recommendations, optimize customer journeys, and develop targeted marketing campaigns. All in all, this integration helps businesses drive growth and customer connections through data-driven insights and personalized experiences.
However, successful implementation and integration of these IT services requires careful planning and a tailored approach to suit the unique needs of each business. Vaimo can help you select the right CDP and ensure a smooth integration with other IT services.