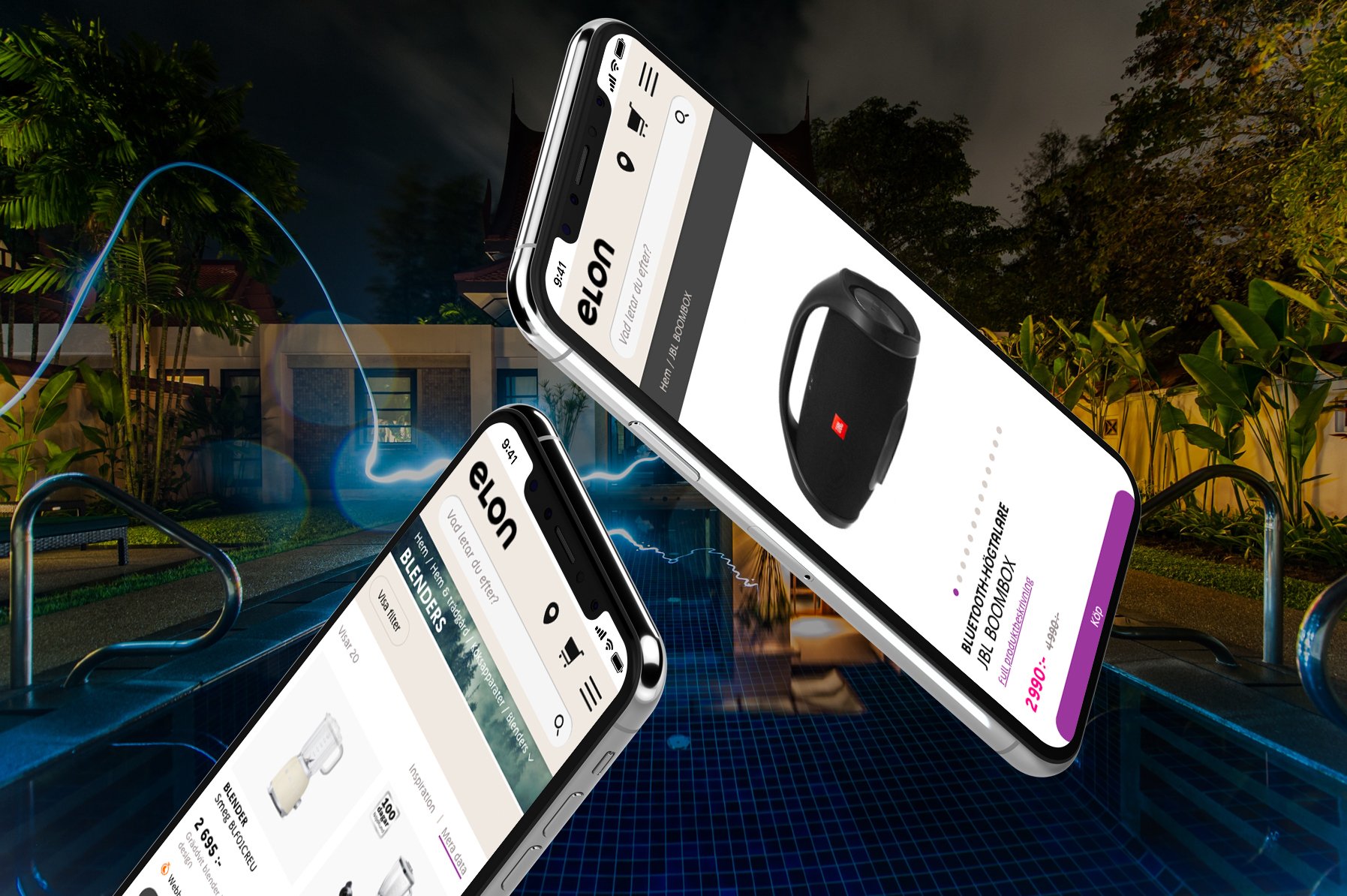 Elon
Elon is the Nordic region's largest retail chain for consumer electronics and home appliances, with over 400 stores in Sweden alone. Learn about their online store launch on Adobe Commerce.
Live site
The challenge
Elon needed a new ecommerce platform as part of their plan to completely rebrand their online store and physical stores. The consumer electronics giant wanted to create cohesive customer experiences both in-store and online.
Additionally, Elon wanted to improve their digital conversion rate and place a heavier focus on their online customers.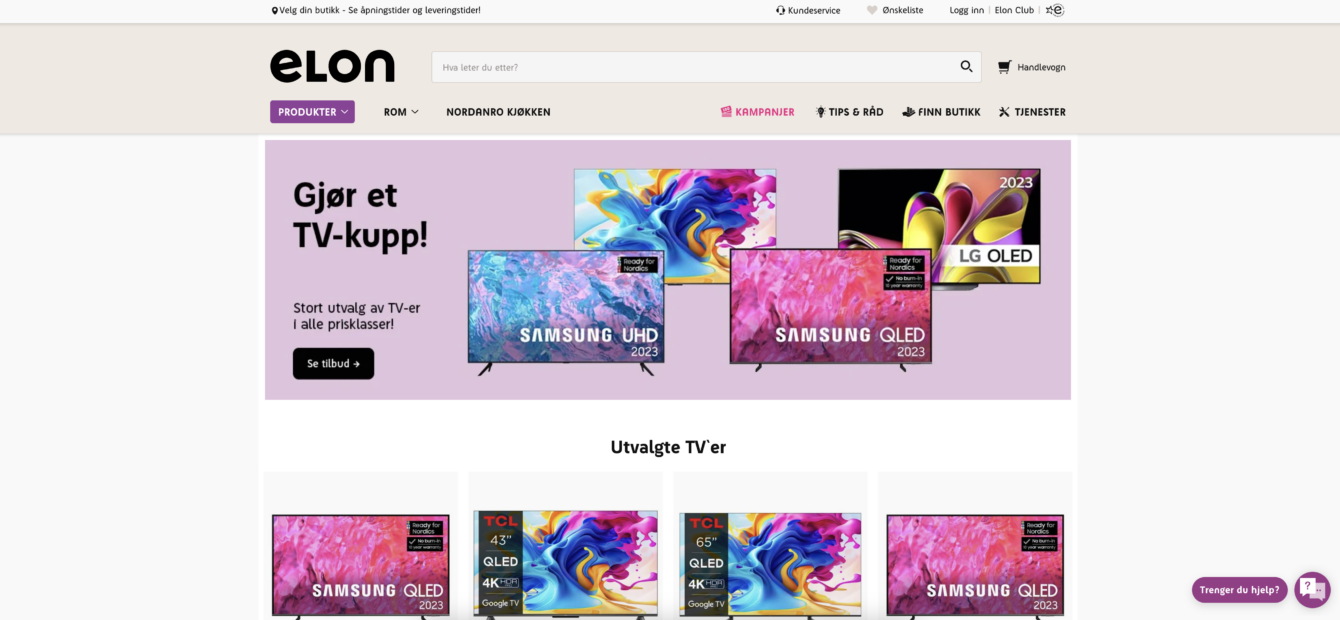 "We chose Vaimo for their long experience delivering ecommerce solutions on the Adobe Commerce platform, and we've had a fantastic collaboration with the team so far. What we have accomplished together, and the result after the launch is something we are extremely proud of."
Jakob Dahlner, eCommerce Manager Launching during the pandemic
As Elon launched their rebranding and online store, the COVID-19 pandemic radically transformed consumer behavior. Because all physical stores saw a significant decrease in visitors at this time, the online storefront became the front line for Elon's engagement with potential customers.
Existing customers began turning to Elon's online store for research and purchases. Customers also used the website to schedule appointments to pick up their products at Elon's stores, where they often ended up buying additional products. Thanks to Elon's omnichannel approach, the positive experience customers had on the Elon website led to further purchases in-store.
Elon's focus on crafting a unified customer experience earned them the title of "most empathetic company" within their industry in the Nordics in 2020. Elon is constantly working to improve the customer experience, and any new feature or function on their website follows their omnichannel philosophy.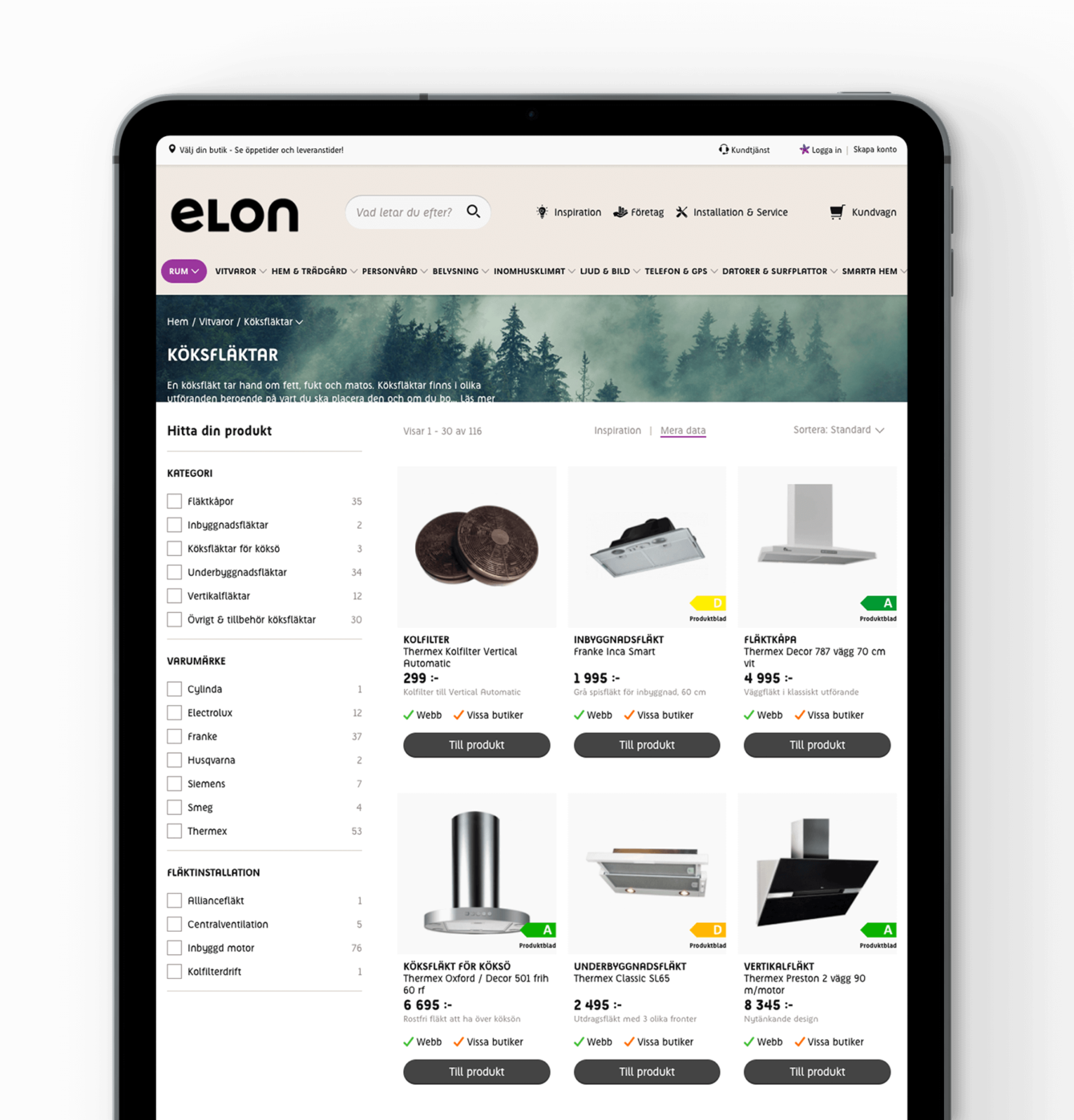 Features and functionality
Yotpo
Charpstar augmented reality: View a product or newly designed space from your phone in 3D
Phyron for dynamic video
Store Locator
Click & Collect
Advanced logistics solution: uses the weight and size of packages, installation costs, delivery, and distance to a store to calculate the total price
Fulfillment from multiple store warehouses & central warehouse
Klevu for on-site search
Voyado for customer integration
Want to increase your sales by 50%?
Vaimo builds customer experiences to help your business drive online sales and growth. Partner with our team of skilled experts to help your business scale and grow.
Get in touch