If you've been following along on our blog, then you'll have heard how Magento 2 offers everything your business needs to deliver exceptional customer experiences and accelerated online sales.
The platform is full to the brim with cutting-edge, native functionality to improve your performance and results. With Magento 2, you're able to react to market conditions at speed—and innovate with confidence—to keep ahead of your competitors.
So, if you're migrating from M1 to M2 then you already know about the increased functionality that you'll benefit from. And if you've forgotten, then be sure to download our guide on the features and benefits of M2! 
But some key questions we often see from clients are, "how quickly from a design/UX perspective can I get something up and running on M2 after migrating?" And, "How easy is it to launch an MVP on M2?"
Luckily, Magento 2 has got you covered from a UX angle too so that you can continue to serve up the best experiences to your customers. All Magento themes are responsive, providing you with complete control over the content, appearance and usability of your site.
We're now going to look into how our UX Team has leveraged M2's functionality to launch new sites with ease and at speed for our global clients.
Firstly, for those who require speed beyond anything else, Vaimo's UX Team has created a design file where, with just a few clicks, we can visualise an "out of the box" M2 experience with your brand identity. After providing just some example product images and your category setup, our team can have a design proof-of-concept ready in no time. This design is based on a core Magento theme, which means our developers are extremely familiar with its functionality to ensure a smooth and quick build phase.
So no matter what industry you're in, B2B or B2C, with Magento 2's themes, you can get a quick view of different design options—allowing you to quickly test different ideas to optimise your user experience.
Let's take a closer look at the Magento 2 theme settings and then what our team developed for a client in the apparel industry. This firstly demonstrates the consistency of the theme throughout your site pages and also how easy it is to test your design: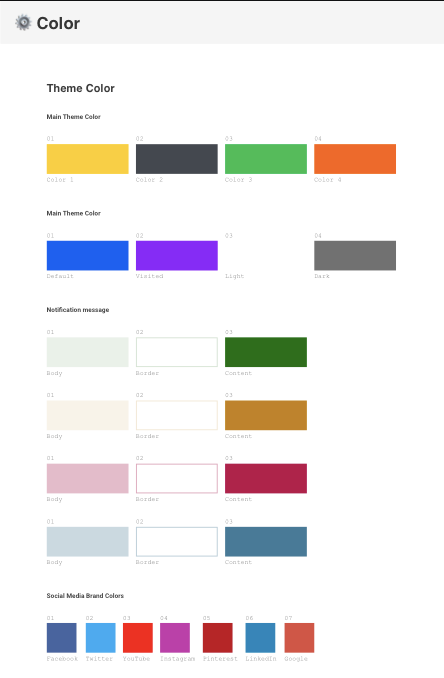 However, this simpler design file-approach that's focused on speed, might not be suitable for everyone. Depending on the makeup and complexity of your business model, you may need something more tailored. For example, if you're running a multi-brand strategy then a custom build will be needed.
Download our new white paper today and get all of your Magento 2 questions answered!
Given that custom themes need to be developed from scratch, this approach will take a little longer than the above option. But the payoff in terms of improved user experience and higher conversation rates will be worth it.
Leveraging M2's capabilities, the Vaimo UX team has experience in designing unique and responsive themes for your business that can be copied and adapted across several brands and product portfolios—with minimal impact on your Magento build. As a result, you'll have a unique design with unlimited layout and design customisation possibilities that better reflects your brand(s).
At Vaimo we've developed custom themes for a whole host of brands, including those in the beverage, automotive oil, beauty and hardware industries.
To hear more about our customised UX solutions and to discuss your requirements, reach out to your closest Vaimo office today!
If you're already migrating to M2 or are just about to start, we understand that speed—and making quick adaptations to changing market conditions—is paramount. This is where the strength of M2's fully-responsive themes really come into their own. Whether it's a template or a custom build, M2 offers the right design approach for your business depending on your current circumstances and future eCommerce aims.
And with a decade's experience of working with global brands across industries on the Magento platform, our UX Team has the expertise to bring your brand to life through M2's themes for greater conversions, sales and brand loyalty!