As was announced on our blog last week, we're sponsoring Saray Khumalo as she attempts to become the first black African woman to summit Mount Everest.
Saray is taking on the gargantuan climb on behalf of a number of charities which serve to inspire children and young people through education. The Dr Thandi Ndlovu foundation was founded on the principle of supporting orphaned and vulnerable children through both their schooling and university education. And Saray's other key focus is the Mandela Library Projects which aims to build libraries for underprivileged schools across South Africa.
We're pleased to report that Saray successfully reached the iconic Everest Base Camp on April 20th. This will now be her new home for the next couple of weeks.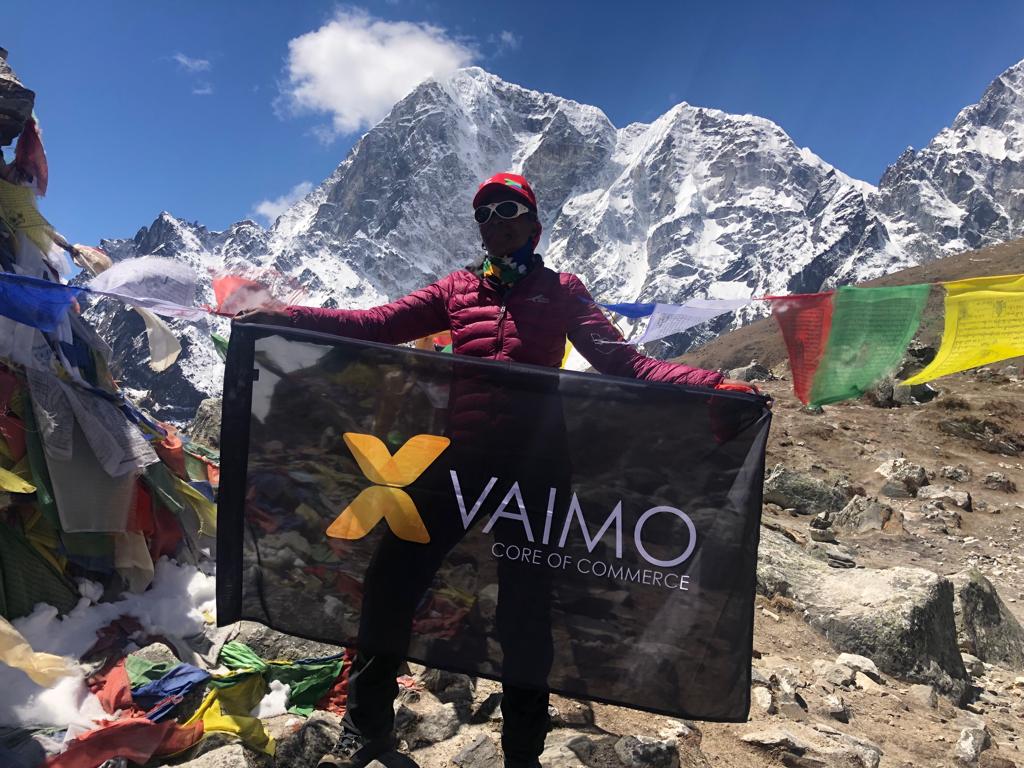 Following her arrival at Base Camp, next up was the famous puja ceremony. A starting point for all Everest expeditions, the Puja is a traditional Buddhist ceremony led by a local Lama in which participants pay their respects to the mountain and offer blessings for a safe passage. These are important as no Sherpa will start the ascent without first finishing the blessings. A puja ceremony starts formally with various prayers, blessings for items of climbing gear and some snacks. Then towards the end of the ceremony, tsampa flour is thrown to symbolise good luck and prosperity. The puja is synonymous with all Everest climbs and is seen as vital in bonding team members before the climb to Everest's peak.
With the puja complete, Saray's group has decided to have an active rest day today. As part of their acclimatisation training, the group plan a trip up Pumori high camp to get legs and lungs adjusted! In the meantime, leaders will be assessing the most appropriate day to start the climb based on weather conditions and foot traffic.
We wish Saray all the very best with her last days of training and will have more updates next week, so stay tuned. You can do it, Saray!


Remember you can follow Saray's Garmin for any real-time updates here and you can donate to Saray's mission of supporting the education of young children in South Africa here.