Another year is officially in the books. And whilst the years may be changing, one thing remains ever-constant—the upward trend in eCommerce sales. Fuelled by shifting buyer habits and the incorporation of new technologies by businesses to meet customer needs, the eCommerce sector is thriving. Take our clients' results for the 2018 Black Friday shopping weekend. They saw a combined revenue increase of over 140% compared to 2017. This upward trajectory in eCommerce sales is showing no signs of slowing down. But the dynamic nature of the eCommerce landscape also poses challenges for merchants. After all, it's difficult to know what digital initiatives to prioritise, where to focus your efforts and how you should go about doing this for maximum impact. With this in mind, we got the thoughts of our CEO, David Holender, on the key trends that your business should keep a pulse on in 2019 to ensure you stay ahead of the curve.
DAVID HOLENDER
CEO & CO-FOUNDER

David Holender founded Vaimo back in 2008 and is the company's CEO, based at our HQ in Stockholm.
The Experience Era
Customer expectations are at an all-time high and will only continue to increase. Rapid advances in technology have transformed the merchant/customer dynamic and it's now the customer that holds all the cards. They now expect (read: demand) enjoyable and immersive experiences at every touchpoint with your business. The modern-day consumer also wants a relationship with your brand and they want to be recognised amongst millions of other shoppers.
A consumer may be interacting with you across locations, channels and devices. But to them it doesn't matter—they expect the same in all instances.
So this year, it's imperative that you provide seamless shopping experiences all the way through from first contact to post-purchase. Every interaction must provide your customers with value and should nurture and deepen your relationship with them. Because failing to do so will have your customers running to a competitor who can offer compelling 360-degree experiences.
Personalisation
Taking the above point onboard, it's only natural that personalisation will continue to play a huge part in the success of businesses in 2019. Indeed, a whopping 78.6 % of consumers said they are only likely to engage with a brand's offers if those promotions are directly tied to previous interactions. And elsewhere, an Experian study found that personalised emails generate six times higher transaction rates and revenue per email than their non-personalised counterparts.
It's clear that a cookie-cutter, one-size-fits-all approach to your customers just isn't going to do the trick. So it's up to you to incorporate personalisation into your digital strategy, i.e., delivering the right offer at the right time in the right context. And taking this one step further, omnichannel personalisation is what the current market demands. This means providing your customers with personalised journeys but across multiple channels and touchpoints.
If you're not sure where to start, then consider the following methods to kickstart your personalisation efforts:
Search and merchandising
Promotional banners
Email
Recommended products
Learn how we at Vaimo and our partners are using AI to implement personalisation for increased sales.
Download our whitepaper today!
Voice
Voice technology might still be evolving, but that doesn't detract from the fact that it's becoming more and more prominent in all areas of our lives. A 2017 report found that 40% of US millennials were using voice-enabled digital assistants before purchasing and that voice search as a whole is projected to soar to $40 Billion By 2022.
With the future of search becoming increasingly spoken, it's important that you are optimising your content for voice as well as search.
Voice search is still in its relative infancy, so 2019 is unlikely to be the year that it hits eCommerce in a big way. But now is the time to start preparing and learning. That way, when it catches, your business will be equipped and will have the knowledge to capitalise. And if you are an early adopter, then experiment with voice search, test, and finetune your approach.
Direct-to-consumer
When a manufacturer sells its products through a retail distributor (in the traditional model), they don't have a say in how their product is sold. And so the manufacturer's reputation is, to some extent, left in the hands of a retailer. At a time when customer experience is everything, this is ringing alarm bells for manufacturers.
And with markets and business models changing at a rapid pace, manufacturers also want to be closer to their customers—thereby giving them greater control in a rapidly-changing and often unpredictable commerce landscape. A direct-to-consumer (D2C) model provides manufacturers with exactly that.
Given the impact of the experience era, this trend is only likely to increase in 2019 as manufacturers look to forge greater relationships directly with their customer base. At Vaimo, we have seen a strong shift over the last 18 months with several leading traditional manufacturers starting to plan D2C business models.
Learn more about D2C and the various ways in which B2B eCommerce is transforming the manufacturing sector here!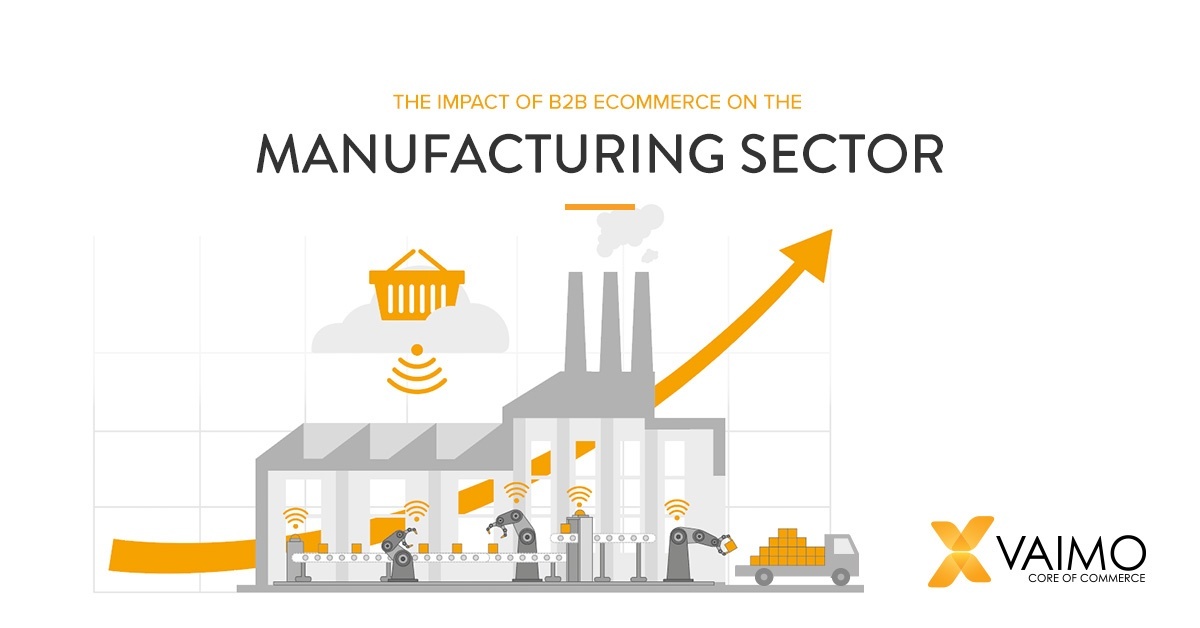 Mobile checkout
We all know that mobile commerce has been constantly on the rise for couple of years already. But due to better experiences and the growth of mobile payment options, we're not only using mobile to research anymore, but also to purchase.
Despite this growth, mobile conversion rates are not keeping up at the same pace with the overall growth in mobile commerce. In Q3 of 2018, desktop shoppers converted at a rate of 4.07% with smartphone users converting at only 1.56%.
With the huge rise in mobile usage, it's clear that there's still some way to go in optimising the mobile checkout experience.
Security issues might be one concern. But more often than not, it's complex mobile payment processes which are turning customers away. Merchants thus have a great opportunity here to focus on mobile checkout to increase conversions.
Whether it's simplifying the checkout process, or integrating new payment gateways to offer more choice for customers, businesses should be focusing on making payments as easy and safe as possible on mobile.
Download our the Vaimo Partners Guide to hear about the payment gateway providers we work with to drive success in digital commerce for our clients. 
Social
Wherever your customers are—that's where you need to be. And increasingly, it's social media where you'll find customers and prospects spending a lot of their time. Indeed, it's forecasted that the number of active social media users will tip the 3 billion mark by 2021.
So why not meet them in that channel?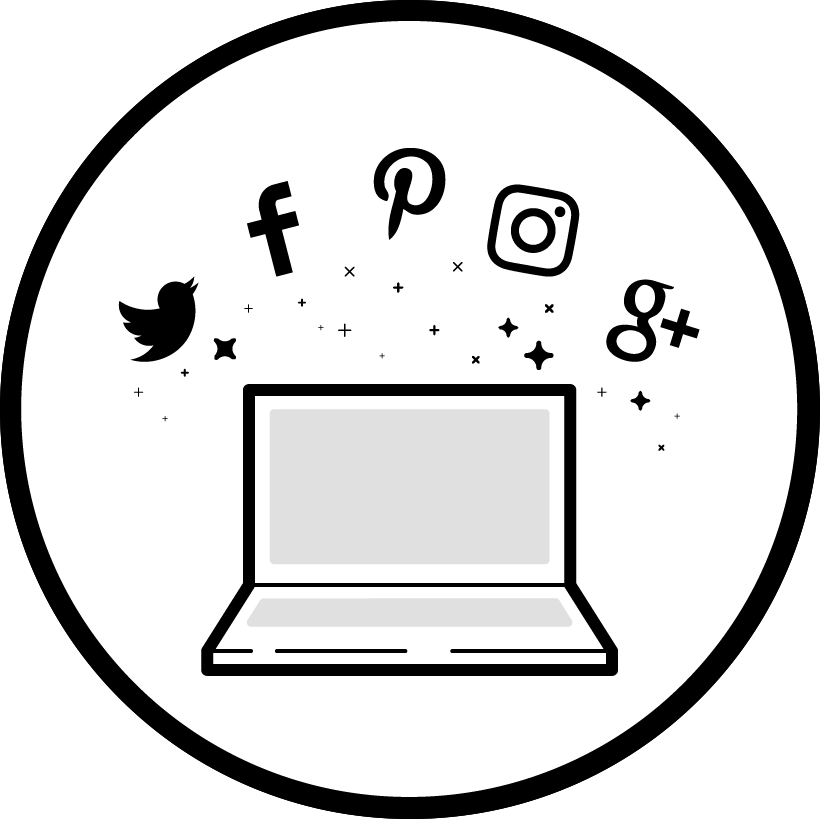 Social selling—the practice of interacting with and converting customers on social media—has a crucial role to play in your company's growth.
Platforms such as Facebook, Instagram, messaging apps and more, have the power to push transactional traffic to your eCommerce store. It's key, therefore, that your social media presence is built with this in mind.
The changing B2B Environment
Year on year, B2B eCommerce continues to steal the spotlight.
Once the younger, less-digitalised sibling of B2C, B2B eCommerce has made dramatic strides over recent years. B2B eCommerce sales ($7.6 trillion) are now well over double that of B2C ($2.1 trillion).
And with more B2B companies understanding the potential in moving sales online, this trajectory is only growing.
In the current landscape of evolving technologies and consumer tastes, it's more crucial than ever for B2B businesses to keep ahead of the curve. Regardless of your level of digital maturity, what matters is that you take proactive steps in 2019 to benefit from everything that eCommerce has to offer for your business. Because, ultimately, this is what will solidify long-term growth and success in a competitive market.
Are you a B2B company looking at how best to approach your digital transformation?
Then download our B2B eBook for practical insights to get started!
Time constraints
Every year, life seems to get busier and busier. We're being pulled in different (and more) directions but with the same amount of time to do so. And your customers are under exactly the same time constraints. So, slow sites, slow shipping and slow response rates are all going to cause friction at a grand scale.
Price may have once been the primary motivation for consumption, but 2019 will see time saving and convenience taking over as the main driver. Businesses thus need to think about how they can save time for their customers. Here's where to get started:
Incorporate chatbots as your first line of support to serve customers. Chatbots help with delivery tracking, returns management, general FAQs and much more, allowing your employees to contribute more to other areas of the business.

Consider the shipping options that your customers actually want. In 2019, we'll see shipping options to home or work exactly when needed as well as guaranteed next-day delivery and options for pickup from store. Focus on delivery that will provide true added value for your customers.

We understand that eCommerce can be a challenging area to tackle for businesses. With so many changes taking place, it's often hard to know what to prioritise. But if you're unsure of the next step in your digital transformation then get in touch with us at Vaimo. We work with brand, retail and manufacturer clients to accelerate their online sales and grow their digital profiles. If you'd like to know how we can help you navigate your commerce challenges for maximum success then contact us today!