Are you ready? Online shopping for the 2020 holiday season could set sales records.
Ecommerce sales have already exceeded Black Friday and Cyber Monday figures in 2020. For example, from April to May, US eCommerce was 7% higher than during the 2019 holiday season. The COVID-19 pandemic has forced businesses and their customers online. For this reason, this holiday sales season could happen almost exclusively online and achieve eCommerce records.
The shift to eCommerce has led Fluent Projects to estimate that online sales will grow by 78% during the Thanksgiving holiday. Two large American companies, Walmart and Target, will operate solely online during Thanksgiving. With industry-leading firms and customers crowding online, your holiday sales success may ride on your eCommerce experience.
So what can you expect this holiday season? In this article, we offer three eCommerce trends that could affect your approach in the months ahead.
Holiday Sales Calendar
31st Oct – Halloween 🎃
27th Nov – Black Friday Deals 🦃
30th Nov – Cyber Monday 💻
24th Dec – Christmas Eve 🎄
1st Jan – New Year Sales 🎉
14th Feb – Valentine's day 💝
1. Ecommerce growth will accelerate further this holiday season
Ecommerce was booming before the COVID-19 pandemic. For example, US online holiday sales grew by 13.6%, contributing to an impressive annual increase of 14.9% in 2019. COVID-19 accelerated online spending in 2020 and will only increasing lead online sales during the holiday season.
Companies see eCommerce as a short and long-term necessity. In June 2020, Vaimo client, Champion, launched a new site amid the COVID-19 pandemic. In a subsequent interview with Champion's Nicholas Freddi, Senior Manager Sales and Marketing E-Commerce for Champion Europe Group, he had this to say, "Everyone's got a different opinion, and we're still unsure of the true impact (of COVID-19) on retail and the world as a whole. Our focus is on the convergence of wholesale, retail, and eCommerce to continue serving our customers in the best way possible." Though the pandemic still clouds corporate decision-making, Champion is confident that unifying wholesale, retail, and eCommerce is a sign of things to come.
COVID-19 showed brands their D2C potential. For instance, brands like Champion and Nike have the notoriety to sell direct-to-consumer. Nike saw digital sales increase to 30% of total revenue in early 2020 — they expected to hit that target in 2023! Now, Nike set a goal for 50% of revenue to come from digital transactions. Traditional in-store sales won't work anymore, and Nike is uniting both digital and in-store sales to benefit its bottom line in the long term.
As the holiday season approaches, eCommerce will keep people safe and give customers access to their favorite brands. More importantly, a byproduct of COVID-19 is that brands will implement digital strategies to overtake their rivals. The 2020 holiday season will be the Ghost of Christmas Future for both trends.
In our Practical Guide to Ecommerce in a COVID-19 World, you can access a free, ungated resource provided by our experts on topics such as COVID-19's impact on Black Friday, eCommerce, Cybercrime, and Customer Experience.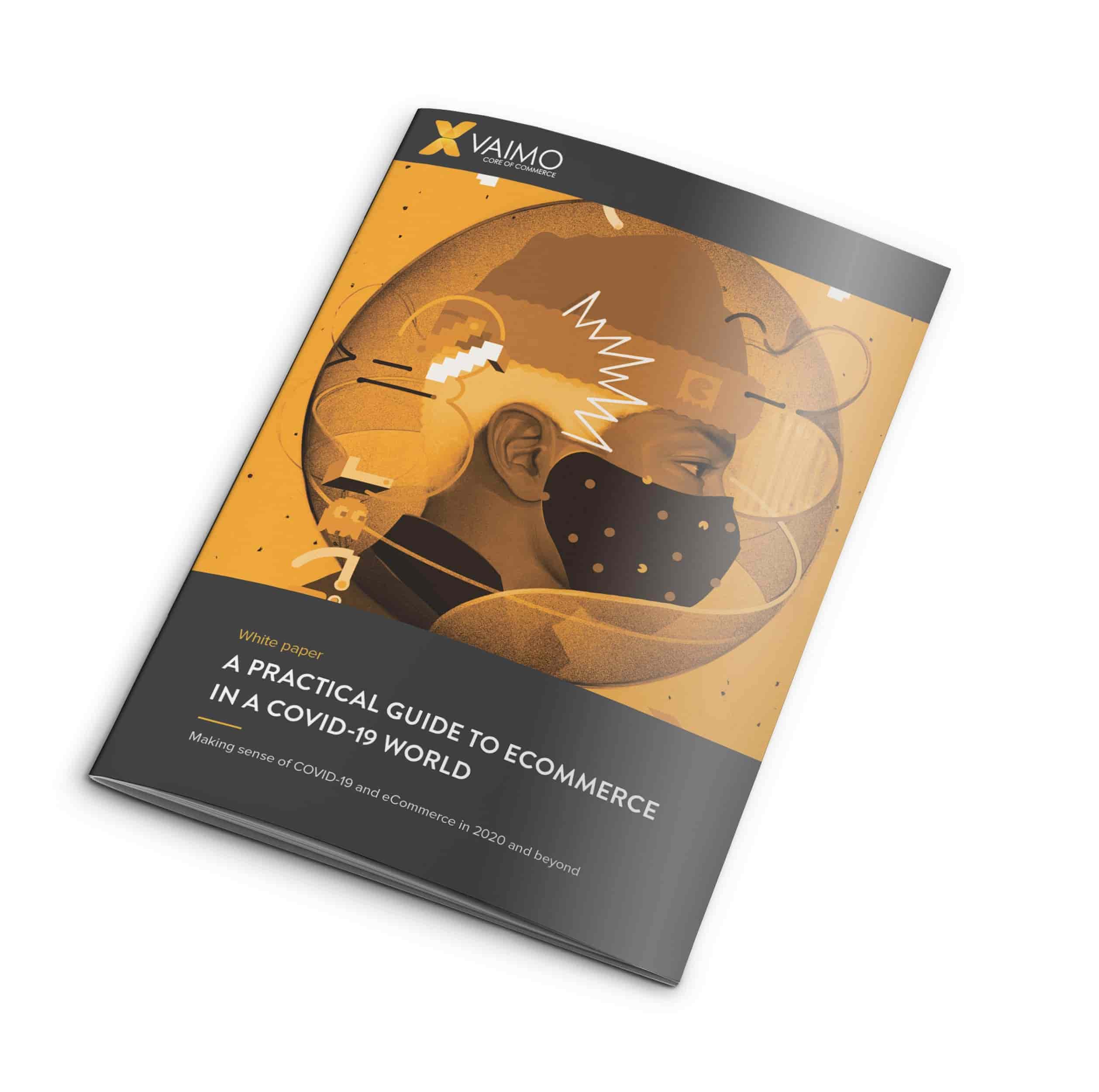 2. Changing Roles for the Storefront and Ecommerce Site
During the 2020 holidays, the online store will serve as a central command post while the physical store operates as a fulfillment center. In the Magento 2.4 update, Magento added an in-store pick-up feature (also called BOPIS fulfillment), which will allow customers to get their purchase at a local store. Indeed, eCommerce is not entirely replacing brick-and-mortar stores as deliveries cannot fulfill the flood of order requests.
As you know, the answer to 9 out of every 10 questions is money. Third-party providers cannot meet the demand for holiday deliveries. They already increased surcharges in 2020 to cope with demand. Due to this chaos, businesses must prepare additional options for the influx of deliveries arriving from October to February.
Customers also question whether they can receive packages safely. According to a recent study by Security.org, 20% of respondents had a package stolen in the first three months of the pandemic. Therefore, making the package available for pick-up or taking ownership of the delivery process is essential for your business.
But it all starts with your online store. The online store gives your customers various options for getting their products. For instance, the Magento eCommerce platform offers pick-up locations during checkout. A recent survey showed that 8/10 customers consider the delivery process a top factor in their experience. On the Magento platform, the shopper receives an email notification after their purchase. This also meshes with customer preferences, as 98.7% of users want a post-order notification. To perfect the process, you'll have to unify your sales channels. A resulting phenomenon that emerged through multiple Vaimo case studies is that our clients see an increase in online and offline sales after their site launches.
Tools that make your store the ideal fulfillment center
The Advanced Logistic Solution: uses the weight and size of packages, installation costs, and delivery and distance to a store to calculate the total price
Fulfillment from Multiple Store Warehouses & Central Warehouse
Store Locator
Click & Collect
Product locator
Shopping by appointment
Client Example: Delivery
BAUHAUS Sweden delivers products without using a partner for both B2B and B2C clients. A native internal app supports BAUHAUS's own logistics solution for their employees and controls the flow for drivers and distribution center personnel. There is an integration with a PTV system for routing deliveries and a modified Magento order flow. As markets develop and change, BAUHAUS and Vaimo have continued improving this feature to meet the unique demands of 2020.
The holiday season means being prepared for everything. In 2020, readiness involves making your eCommerce site a central hub for all incoming shoppers. Furthermore, you'll need to help them get their products safely and efficiently.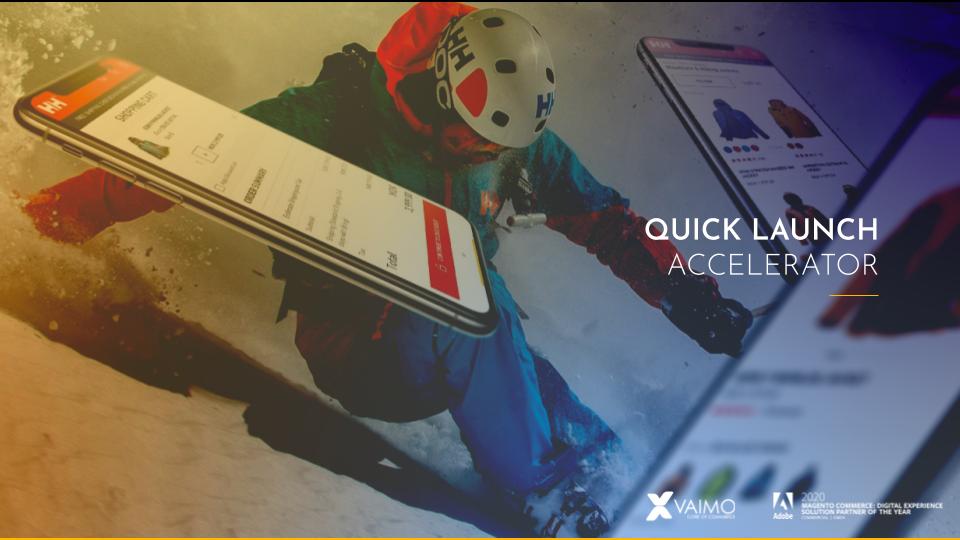 Click here to learn more about our Quick Launch Accelerator. Take the steps to get your eCommerce site launched within 6 weeks. 
3. Security Threats: A House of Cards
The COVID-19 crisis and the arrival of the 2020 holiday season have severe implications for eCommerce. Forecasts before the pandemic suggested an increase in data breaches during 2020. Now, economic turmoil and a health crisis only heighten security as a threat to eCommerce merchants.
Extreme events, such as COVID-19, create the perfect environment for hacks. The resulting anxiety leads to human error, which causes 52% of data breaches. With eCommerce serving as the hub for countless companies, security will determine their results during the holidays as well as their eCommerce future.
During the COVID-19 pandemic, hackers have targeted firms of various sizes. A recent hack on Twitter targeted famous users like Elon Musk, Joe Biden, and Kanye West. While the cybercriminals only received $100,000, the hack caused irreparable damage to Twitter's brand. Even in 2019, 32% of eCommerce merchants had security-related issues. 2020 could sink sales for unprepared merchants and threaten your relationship with your customer.
At Vaimo, we are helping companies stay secure as the holiday season approaches. In response to this global security threat, we developed a new data breach monitoring tool that detects all major breaches (Magecart attacks, supply-chain attacks, skimming, and form-jacking) in real-time.
The data breach monitoring tool runs scripted user journeys on your site, comparing outgoing server addresses to whitelisted addresses and reacting to signs of anything suspicious. With this immediate alert mechanism, we take action before a breach threatens your business. Vaimo's Data Breach Monitoring tool reduces detection time—and the potential impact on your business—from months to just minutes.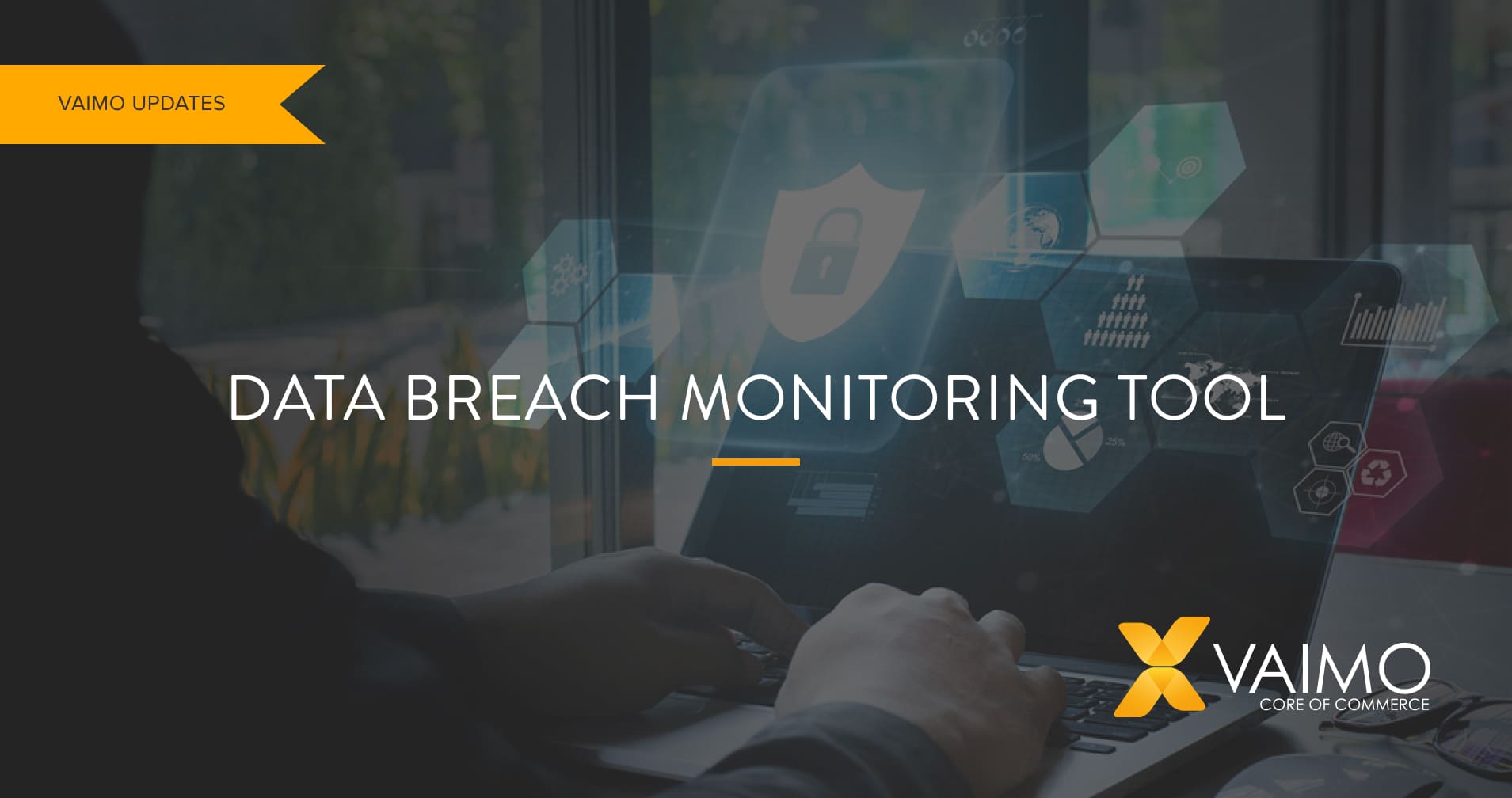 Book a call with our team to hear more about our Data Breach Monitoring tool and protect yourself against the world's most threatening security breaches
About Vaimo
Vaimo is one of the world's most respected experts in digital commerce on the Magento and Adobe Commerce Cloud platform. As a full-service omnichannel agency, we deliver strategy, design, development, and managed services. Our clients are global brands, retailers, and manufacturers.
We have 10+ years of technical excellence and our success is proudly manifested in our status as an Adobe Platinum partner. With local offices in 15+ markets in the US, EMEA, and APAC, we are always close by to cultivate long-term relationships with our clients.
Get in touch with our team today if you'd like to learn more about how to adjust this holiday season.