We're pleased to announce the launch of our new Data Breach Monitoring tool to help protect the safety of your business and customers.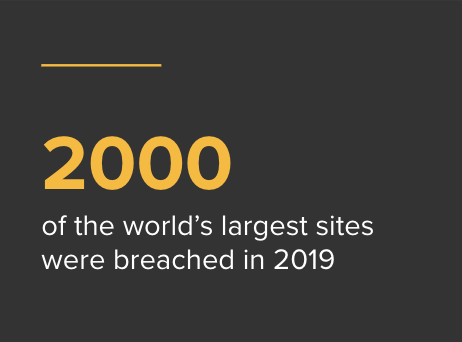 Data breaches occur every day and are growing in both volume and scope as cybercriminals devise new methods to target and expose sensitive data. Risk Based Security's 2019 Year End Report found a 284% increase in exposed records for 2019 compared to 2018—with the total number of exposed records topping 15.1 billion. And forecasts suggest that the number and type of data breaches are only likely to increase in 2020.
In response to this global threat to all businesses, we've developed a new tool that detects all major breaches (Magecart attacks, supply-chain attacks, skimming and form-jacking) in real time. We do this by running scripted user journeys on your site comparing outgoing server addresses to whitelisted addresses and acting on any new, suspicious calls. With this immediate alert mechanism, we're able to take appropriate action before a breach can wreak havoc on your business. Vaimo's Data Breach Monitoring tool reduces detection time—and the potential impact on your business—from days, weeks or months to just minutes.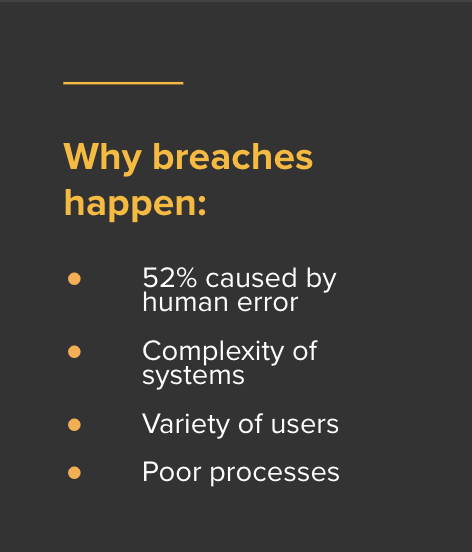 In today's eCommerce environment, it's this quick action that's crucial to your business' success and your customers' safety. Because without adequate monitoring and protection, the impact of a data breach on your business could be irreversible. Firstly, there's the financial loss incurred from tackling the breach itself, then operational disruption as things grind to a halt, potential legal and regulatory consequences and ultimately the reputational damage of having data exposed.
It's through the introduction of this tool that we want to fight back against the growing influence of data breaches and help your business to mitigate risks so that you can carry on operating as usual. We also appreciate that due to the ongoing global crisis, you may be facing a number of different challenges all at once. And this is why we've designed the tool with simplicity in mind. You don't need to waste time on webserver access rights or handing over your site code. To get this tool up and running, all you need to provide is a website URL and your user journeys—we'll then get everything set up and your business defended from cyber attacks. Plus it doesn't matter what type of eCommerce store you have—our tool can be used on any website, no matter what eCommerce platform you're running on.
If you're interested in learning more about the tool and discussing your options, then simply book a call with our dedicated Data Breach Monitoring team today. We can talk through your specific business circumstances and requirements and find a solution to match your needs.