According to a new market research report by Technavio, the automotive aftermarket e-retailing market is expected to grow by 41.86 billion US dollars during 2020-2024. Market growth is also expected to accelerate at a compound annual growth rate of 19%, demonstrating the strength of this corner of the automotive industry.
But what's driving this growth? How are business models changing as a result? And what does this all mean in the context of eCommerce?
In this article, we'll be taking a closer look at key automotive aftermarket industry trends and what these mean for your business.
The Automotive Aftermarket Industry
Before exploring the evolution of the automotive aftermarket, let's take a quick look at its characteristics. The aftermarket is somewhat of a complex web of various stakeholders that can roughly be split between the Original Equipment Manufacturer (OEM) network and the Independent Aftermarket (IAM).
Within this structure, we then have further sub-categories throughout the supply chain:
parts manufacturers (OEMs or generic manufacturers)
parts distributors (OEM sales locations, independent distributors and online distributors such as Amazon Marketplace and eBay Motors)
workshops (OEM franchises and small independent garages and auto centres)
Technology, shifting expectations and Millennials
Just like other industries, technology has transformed (and continues to transform) the automotive aftermarket. An increasing proportion of automotive customers have grown up shopping on their mobile phones. They therefore expect the same level of ease and flexibility when shopping for parts. The modern-day customer wants to be able to research parts, compare prices and check reviews before moving to the point of purchase. And the pressure is on parts distributors and manufacturers to match these requirements.
Although the aftermarket has traditionally been driven by the necessary maintenance and upkeep of a vehicle, the situation is changing. The purpose of today's aftermarket isn't just to keep a car running—it's to personalise and glitz up the look and feel of your car. With on average higher disposable incomes—and the ability to get accessories cheaply from Amazon and other marketplaces (more on this later)—consumers are on the lookout for accessories to customise their vehicles.
The millennial generation is about to become the largest car-buying demographic. And it's worth considering this in the context of car parts. Individual identity is important to millennials. They want to showcase their identity across social media to reinforce their individuality and values. For that reason, this generation (more than those preceding them) see a vehicle as an extension of one's personality. As a result, they're more likely to go out of their way to customise a car so that it remains in line with their personal brand.
So whether it's seating, steering wheels, Bluetooth connectivity, speakers or graphics, the customisation options for a car are almost endless. And the heady combination of changing customer habits and instant access to buying products is reflected in the undeniable growth we're seeing in the industry.
Discover how we launched SC Motors' Mitsubishi Privatleasing where customers can visualise and configure their new car online through an easy-to-use purchasing funnel.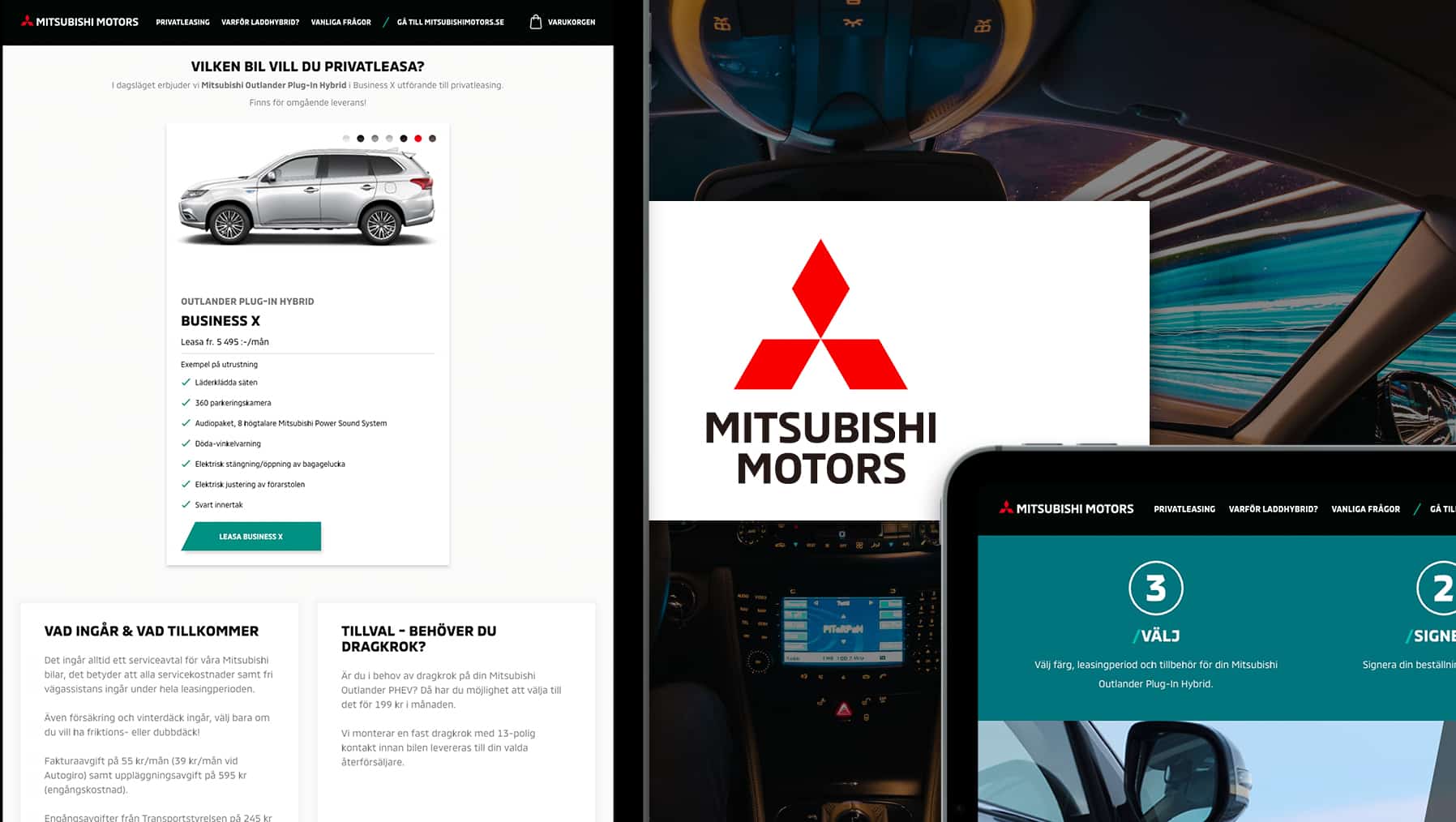 Challenges in the Ecommerce Automotive Aftermarket
There's a reason, though, why the eCommerce automotive aftermarket has lagged behind other industries for so long. And that's its complexity.
Only a small proportion of end-users have the skill, time or enthusiasm to carry out more than the most basic of repair tasks (think: lighting and accessories). But for anything else, customers will likely need help identifying and installing the right part. This adds an extra layer of complexity, that something like the jewellery, food or apparel industries simply don't have.
Another unique attribute of the aftermarket is timing. Customers can't predict ahead of time when they'll need a new part. And repairers won't know exactly which part(s) is needed until they've had a look under the bonnet and carried out diagnostics. Plus, with 1000s of parts per car, what are the chances that a repairer will have the exact right item in stock? These issues throw up a number of logistics challenges, especially as drivers expect to get their vehicles back on the road quickly.
Last but not least, there are the parts themselves. Some, such as engine components, can't just be sent through the mail. These are often heavy and fragile items which require specialist handling and storage. And it's key to remember that the aftermarket flows in the other direction too, with OEMs largely responsible for the safe disposal of old or damaged parts. This part of the cycle requires an efficient reverse-logistics process which can adapt quickly to changing conditions.
At Vaimo we've helped a number of retailers and manufacturers in the automotive and aftermarket industries to navigate their digital challenges for digital commerce success. If you want to improve your current online customer experience and not sure where to start, learn about Vaimo's Customer Experience Rating and get a free sample report for your company current customer experience.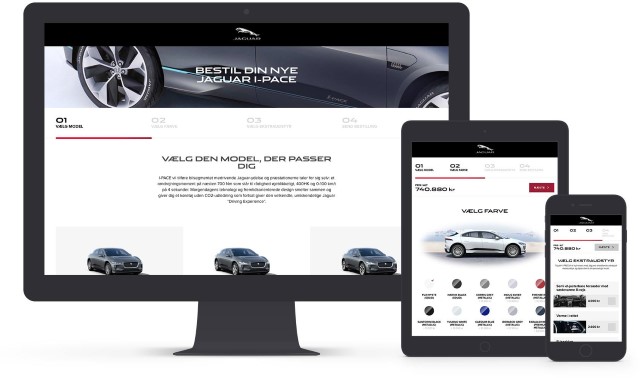 Amazon, Ecommerce or Both?
Platforms such as Amazon Marketplace and eBay Motors have redefined the aftermarket customer experience. For those customers looking for discretionary parts, i.e. non-mission-critical, then these platforms offer the perfect solution. Customers can check reviews, view similar products and get speedy delivery at a good price. It's this convenience and ease which has skyrocketed Amazon's chunk of the market.
The platform has same-day automotive aftermarket delivery in a growing number of cities, holds contracts with some of the world's largest parts manufacturers and offers its "Automotive: Home and Business Services" to help with installation. So whether a customer is taking a DIY or DIFM (do it for me) approach, Amazon is exerting its power in a big way.
For OEMs and traditional automotive retailers, Amazon's presence has certainly shaken up the industry, but it doesn't necessarily signal game over. In fact, far from it. Ecommerce presents a whole host of opportunities that automotive retailers can start implementing for long-term success and to compete with Amazon.
Want to learn more about Amazon and how it weighs up against your own eCommerce store? Check out our guide here!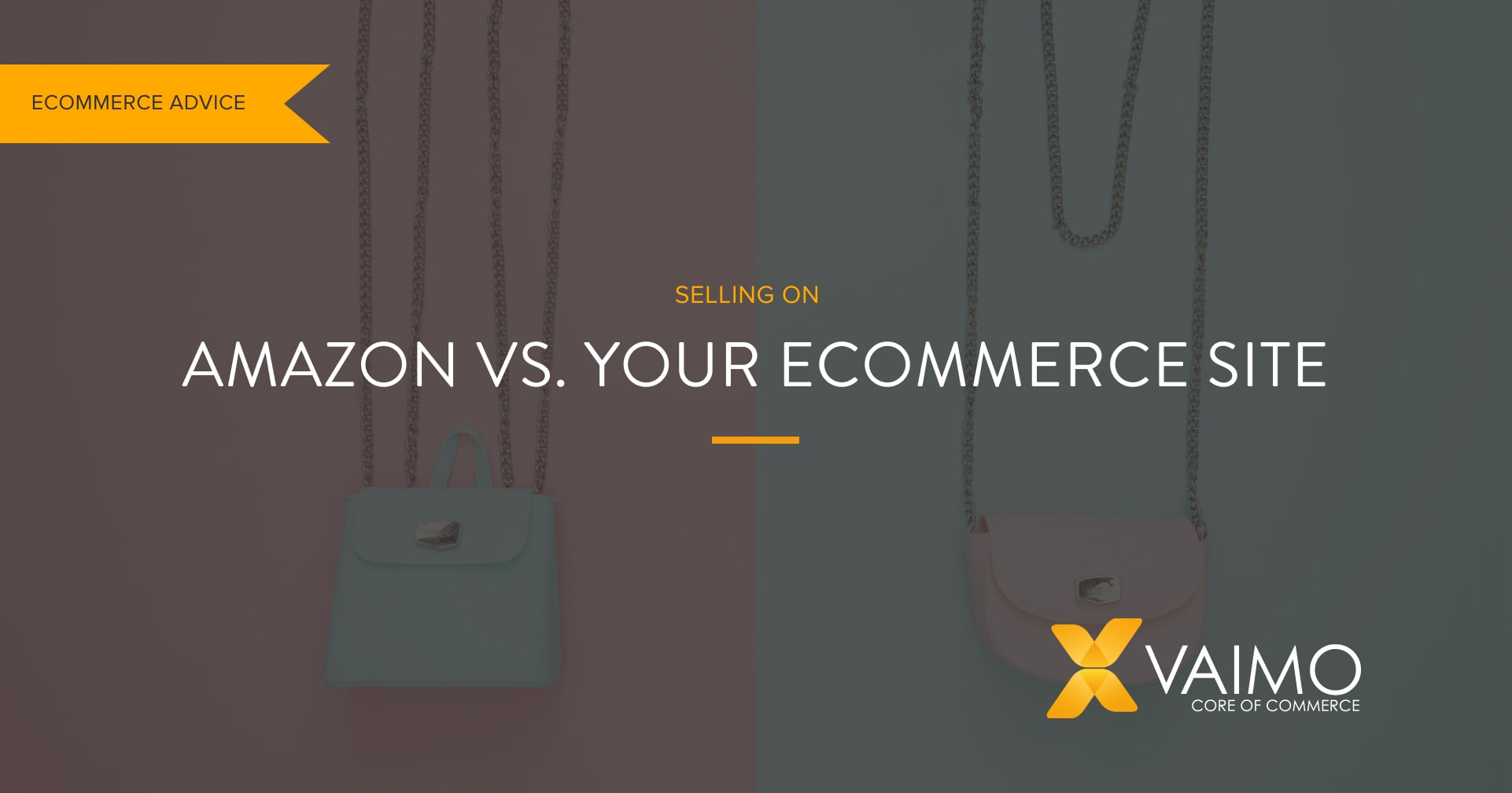 At a time when customers crave omnichannel experiences, automotive retailers with brick and mortar stores can benefit from their large, physical locations and in-house employee knowledge. They can also likely leverage their national distribution network to get parts to customers quickly. These characteristics along with an eCommerce offering provide the foundations to provide exactly what today's customers want.
For OEMs, there's the:
Amazon route
D2C route
or, a combination of both
This decision will depend on a number of factors. The clear benefits of Amazon (or any other marketplace) are its access to purchase-ready traffic and its brand recognition/loyalty. But where Amazon falls down is that this traffic is Amazon's, not yours. And this has knock-on effects for building your brand and collecting customer data to offer the personalised experiences they expect.
This is where an eCommerce site really comes into its own. With an eCommerce site, you have full control of every step of the customer purchasing journey. You choose how customers discover, interact, purchase and receive deliveries from your business. And now with the native functionality of a platform like Magento, you'll have all the features you need to bring a complex parts catalogue to the masses, for long-term success.
At Vaimo, we've helped automotive manufacturers and retailers to change their business models in the face of rising consumer expectations. Book a call with our team today to hear more about our expertise and technology which we put to work to help your aftermarket business succeed in the digital world! If you are looking for ways to launch your new eCommerce site in the shortest time with the best tools and the best practices, learn about Vaimo's Quick Launch Accelerator approach to your eCommerce project.