Now in its 8th year, Magento Imagine sees over 3000 eCommerce merchants, developers, agencies, technology providers and eCommerce enthusiasts unite to share knowledge, learn the latest updates from the industry and dive deep into the world of digital commerce.
Vaimo is committed to staying at the forefront of digital knowledge—driving success for our clients—which is why we have sent 5 Vaimoers across our global offices in all areas of our operations to this year's #MagentoImagine. 
Here are some highlights for merchants from the first day of Magento Imagine 2018: 
Payments & Mobile – make sure you have fast checkout, make sure payment options appeal to your target audience & make sure you think of millennials when planning your payment strategy.

By 2025 75% of the workforce will be millennials and they don't want to have a relationship with your sales rep—they want one with your website.

For retailers the focus is still on omnichannel. Where to start? Focus on consistency and personalisation. Put yourself into your customers shoes and think—what is it like to buy from your store? Can your customers relate to you? Have a strategy and take a location agnostic approach across all business operations.
Today's innovations are tomorrow's standard: chatbots and voice commerce are on the rise. It's predicted that by 2022 voice commerce will raise up to $40B in the US & $5B in the UK.
What inspired us on Day 1 ?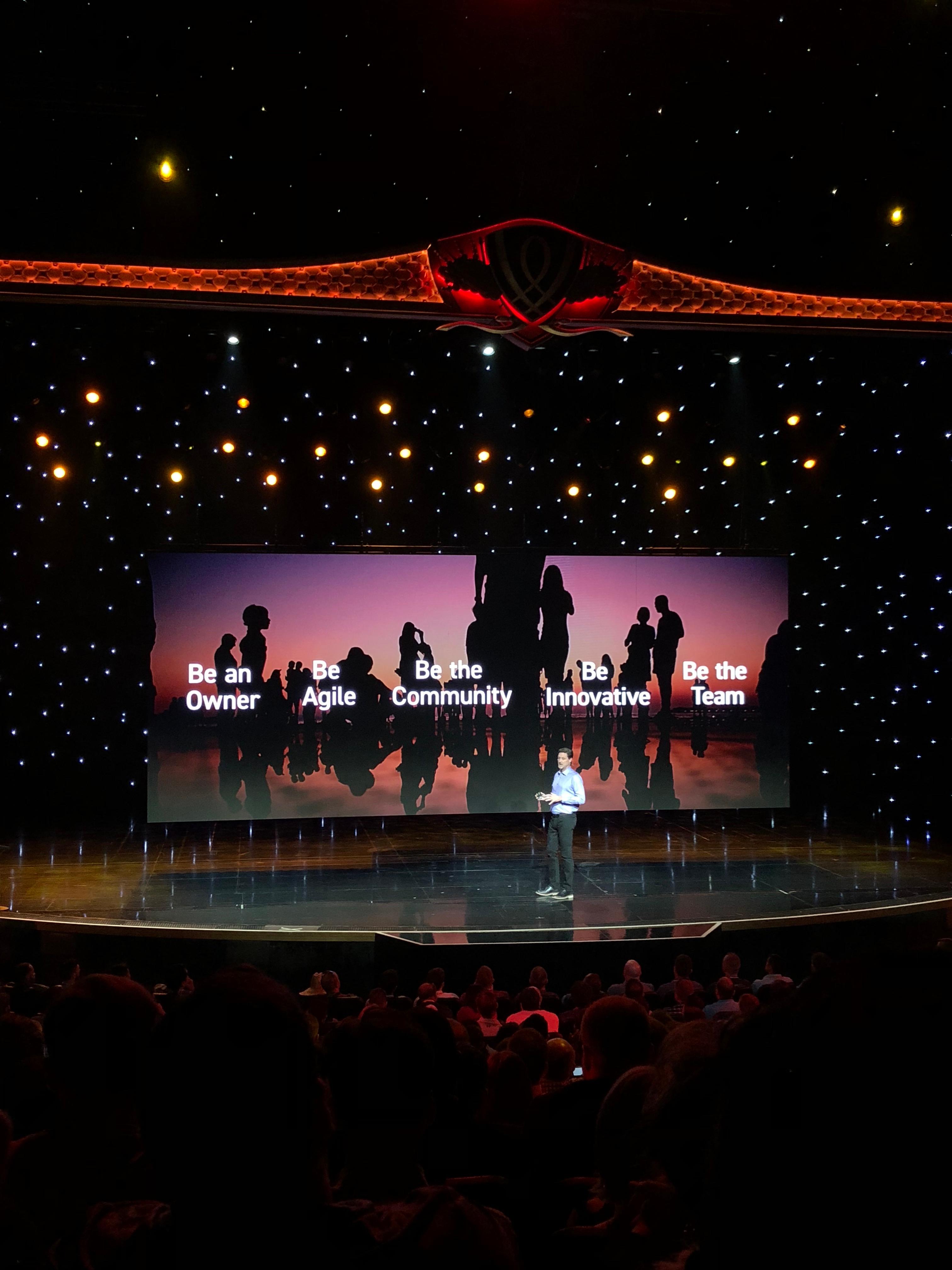 Mark Lavelle, CEO of Magento and his inspiring session on leadership & values
Lead the charge is the theme of this year's conference and is also Magento's overall purpose. Magento use this message to build clarity around the need for everyone to lead the charge, which in turn equals an aligned mission, vision and purpose.
What excites us about this message is that at Vaimo we are continually highlighting and driving alignment around our purpose and values. We believe that it is when we are all aligned around our core values, purpose and goals, that the magic happens and is ultimately when we achieve success. 
What's in store for Magento Imagine 2018? The key topics that will be covered this year will include:
Magento Commerce Cloud
Magento BI
GDPR
Magento PWA studio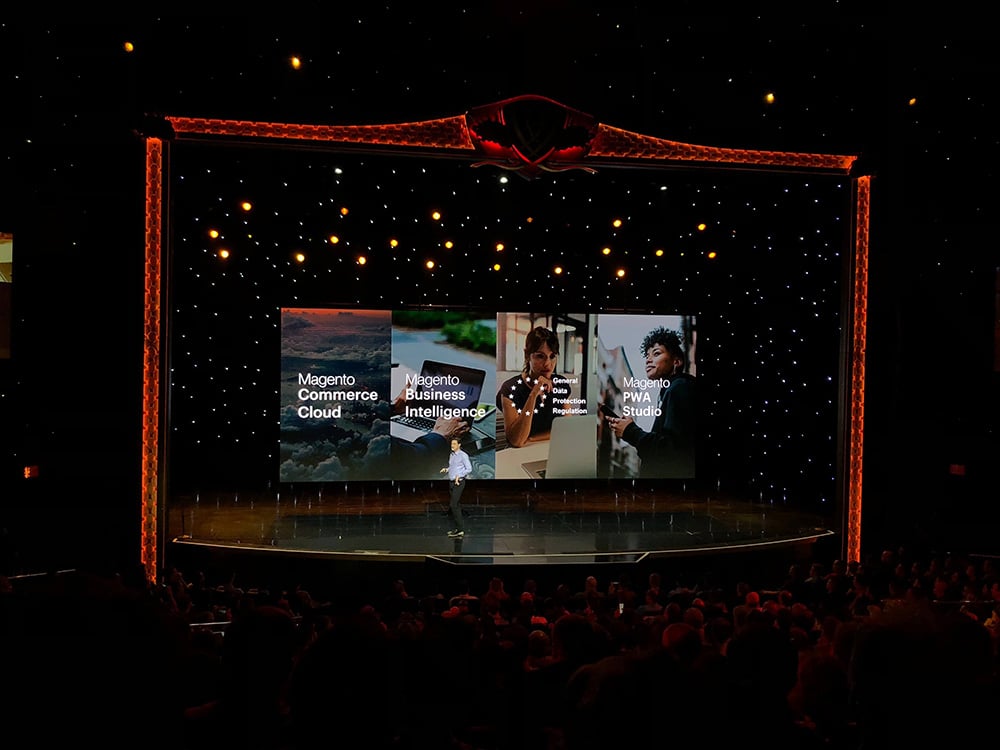 Driving digital success in our clients is what we pride ourselves on, so if you see one of the Vaimo team at the event, please come and say hello—we'll be happy to see how we can help you with your digital aspirations. Connect with us on Instagram & Twitter to see the latest updates from this year's Imagine!