Oslo, Norway 08.05.18 – Vipps, a Norwegian mobile payment solutions provider, has chosen Vaimo—a Magento Global Elite Partner—to deliver their official Magento 2 module.
The initiative will be of great benefit to all merchants in Norway who will be able to make their brand more easily accessible to 2.8 million Vipps users, whilst also providing their customers with quick and easy purchasing experiences through the Vipps app. And with Vipps attracting almost 100% brand recognition in Norway, businesses will instantly gain from integrating the Vipps payment module into their operations.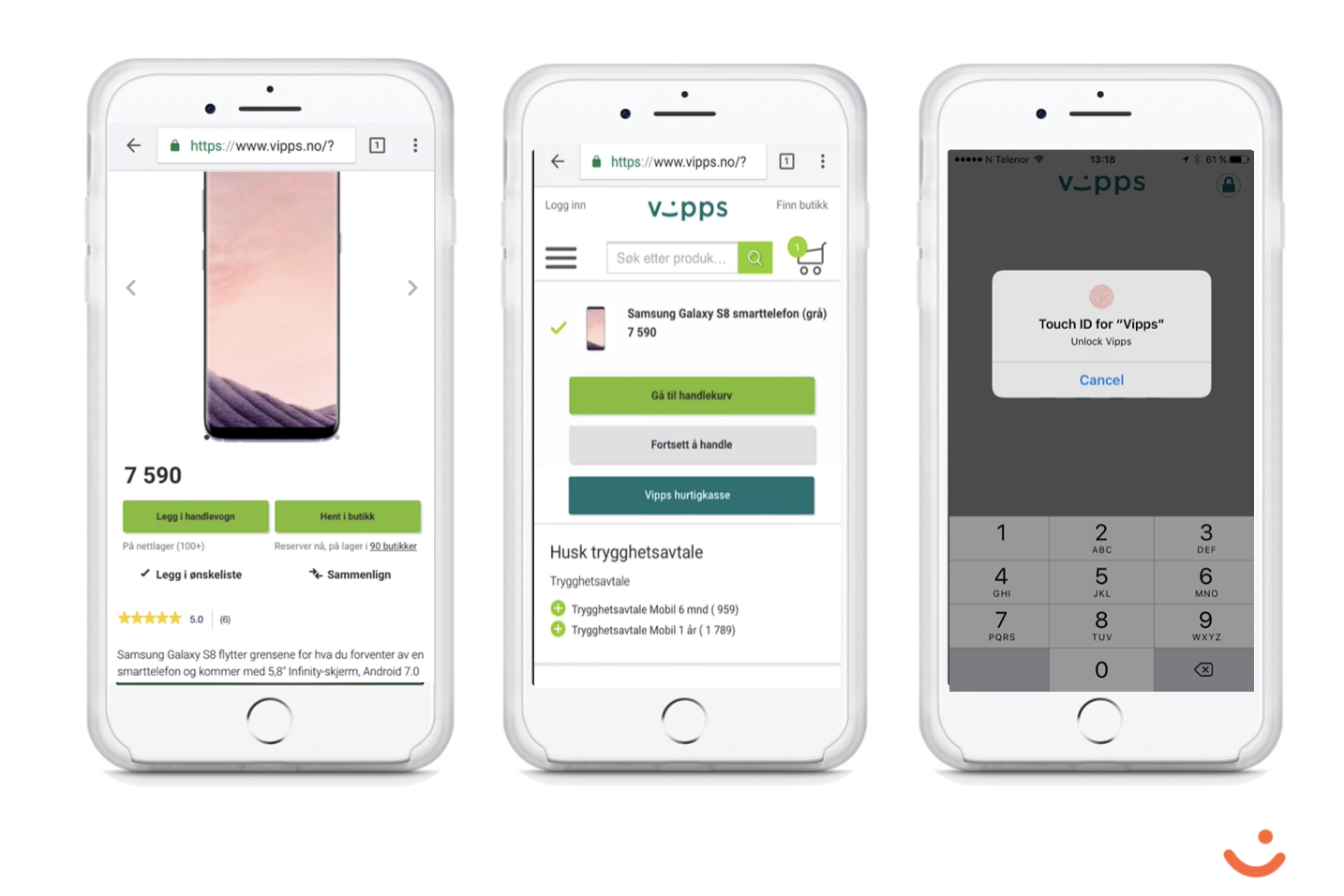 Vipps users, who represent over one half of the Norwegian population, will enjoy a more convenient and frictionless shopping experience using the Vipps payment integration for Magento 2. Not only will customers have the option of checking out with Vipps in an online store but they'll also have the added ease of using their Vipps login credentials across sites.
Currently, Vipps is available to anyone with a Norwegian mobile number and similarly, the Vipps module will be available to all Magento 2 merchants based in Norway.
"We are looking forward to the journey with Vipps on Magento 2, having experienced demand for the payment solution from the market. Considering the growth trajectory these two platforms are currently on, this is a perfect technological match. We look forward to the launch and continued cooperation."

Kjetil S. Hansen – Country Manager at Vaimo
"Through the cooperation with Vaimo, a growing number of web-shops and consumers will benefit from an eCommerce experience that offers ease and speed to the payment process. We know a lot of consumers think it takes too long to complete a purchase online, but by simplifying this process the customer experience will drastically improve."

Rune Garborg – Head of Vipps 
Following the implementation of the initial base module, Vaimo is to continue a close developing relationship with Vipps, drawing on its vast expertise and experience to create new features and drive innovation in the Norwegian commerce space.
See the announcement in Norwegian here.
You can register your interest for Vipps and the latest Vaimo developed Magento module here & get started!
About Vaimo – www.vaimo.com 
Vaimo is the global leader in delivering award-winning digital storefronts, omni-channel solutions and mobile apps. Their only focus is to accelerate B2B and B2C sales for their brand, retail and manufacturer clients. With 15 global offices across EMEA and APAC and over 300 employees, they provide an international presence that allows them to cultivate close, long-term relationships with clients. With a focus on driving digital innovation, their services cover the full-spectrum of Commerce needs ranging from strategy, design, development, optimisation and cloud services. They deliver solutions around B2B, B2C, Omni-Channel, PIM, Order Management and Business Intelligence.
Every year, Vaimo wins awards in recognition of their commitment to technical excellence, innovation and satisfaction. Among others, we have received the Gazelle Award (6th consecutive years), listed as Econsultancy's top 100 digital agencies (2 consecutive years) and Magento has recognised Vaimo's leadership by selecting us as Global Elite Partner in 2017, Commercial Partner of the Year in EMEA in 2017, Omni-channel Partner of the Year in 2016 and EMEA Partner of the Year in 2015.
About Vipps – www.vipps.no
Fast, safe and simple.
Vipps offers a simple and fast way for your customers to pay. With Vipps online, the purchase process is optimised and made easy for your customers—no stress!
With express checkout, Vipps has built the easiest checkout in Norway. Many people abandon their online purchase if the process of checking-out is too complex or time-consuming. Vipps has optimised the payment experience and automates the process for the customer. In a matter of seconds, the payment process is completed. Vipps express checkout can be placed on the product page, together with the "add to cart" button, or on the checkout page as the fastest way out. This is a dynamic checkout and can be added anywhere the merchant pleases. This is the easiest way to checkout online.