Stockholm, Sweden, April 18, 2023–Vaimo, a leading customer experience agency, has received the Akeneo Global Growth Award 2022 at the 2022 Akeneo Partner Awards. The inaugural awards highlight outstanding solutions and technology partners for their pioneering and remarkable contributions to Akeneo's clients.
The Akeneo PIM (product information management) system empowers users to orchestrate, activate, and optimize product experiences by gathering, structuring, and maintaining complex product data.
"We first partnered with Akeneo in 2018 to bring more value to our clients with Akeneo's state-of-the-art PIM system. Since then, we've built our dedicated PIM business unit and delivered customized PIM solutions to many clients around the world. We also developed the revolutionary Vaimo PIM Connector for Akeneo and commercetools, a microservice that facilitates product migration at the push of a button."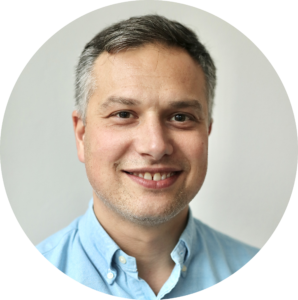 David Holender
Chief Executive Officer & Co-Founder
Vaimo
David continued, "We are honored to receive the Akeneo Global Growth Award 2022 at Akeneo's first Partner Awards. We have many exciting PIM projects in the pipeline and will continue working closely with Akeneo to drive success for our clients."
Vaimo, an Akeneo Gold Partner, has built specialized Akeneo Enterprise PIM platform integrations for several clients, including INTO University Partnerships, the University of Gothenburg, and Moomin Characters.
Vaimo's client, consumer electronics giant, Proove, received a highly customized Akeneo PIM implementation. Jonas Londström, Logistics Manager at Proove, said, "Vaimo has huge experience and we liked that they were able to offer a number of integrations and customizations. We're extremely satisfied with our PIM solution and see great potential in how it can continue to help Proove in the future—we're excited to see where it takes us."
"Vaimo continues to deliver outstanding results for our shared clients and their contribution has been invaluable to us. We are proud to have such a wonderful partner in our ecosystem. I look forward to our continued success together," shared Kristin Naragon, Akeneo's Chief Strategy & Marketing Officer.
About Vaimo
Vaimo is one of the world's most respected experts in digital commerce and customer experiences. As a full-service agency, we deliver consulting, design, development, support, and analytics services to brands, retailers, manufacturers, and organizations all over the world.
About Akeneo
Akeneo brings a complete and composable SaaS-based solution for managing, orchestrating, activating, and optimizing the entire product record in order to drive compelling and consistent product experiences supporting any route-to-market and the entire customer lifecycle. With its open platform, a leading PIM for product data and asset management, and extensive connected ecosystem with Akeneo App Store, Akeneo Product Cloud empowers commerce businesses to deliver world-class product experiences that unlock growth.
Leading global brands, manufacturers, distributors, and retailers, including BASF Group, Canon USA, Chico's FAS and Forever 21 trust Akeneo to scale and customize their omnichannel commerce initiatives. Using Akeneo Product Cloud, companies can activate product experiences in any channel, therefore driving improved customer experiences, increased sales, reduced returns, faster time to market, and increased team productivity.