Whether you already have an established eCommerce website or are looking to kick-start your eCommerce business, understanding the role of product information data is key to digital success.
But with so many eCommerce systems at your disposal, it can be challenging for businesses to know how different integrated systems fit into an overall strategy. In this article, we'll cut through the abbreviations and acronyms and explore the differences between various tools and systems related to your product information.
Here's what we'll be looking at:
PDM — Product Data Management
ERP — Enterprise Resource Planning
DAM — Digital Asset Management
What is Product Data Management?
Product Data Management describes the business system (part of Product Lifecycle Management) that manages and publishes all product-related data and its associated processes. Primarily used by engineers, PDM typically tracks data related to the technical specifications of a product—its manufacturing instructions, part numbers, CAD files and production processes.
The PDM system stores and organises this data so that relevant stakeholders (designers, engineers, manufacturing teams) are able to collaborate in real-time and without the risk of error.
As such, the overriding value in PDM is the greater efficiency it brings in your product development process.
What is Enterprise Resource Planning?
Enterprise Resource Planning is used to manage multiple key areas of your business such as order management, inventory, logistics, accounting, HR and CRM.
Allowing you to efficiently control and manage your product-related processes, an ERP allows different teams and stakeholders to unite around the same information.
ERP software integrates your key business functions into one complete system, streamlining processes and information across your entire business. For example, an ERP means that your sales information can automatically flow into your financial systems without the need for any manual (and error-prone) data re-entry. As a result, it improves coherence between teams and increases team productivity.
What is Digital Asset Management?
Now, before you ask, DAM has no connection to containing water or expressing your anger and frustration! So what is Digital Asset Management?
At its core, a DAM system manages your product assets. These could be videos, documents, logos, presentations, images, audio and meta-information that are related to your products.
The benefit of digital asset management is that it lets your employees and teams easily access, retrieve and use these digital files — eliminating wasted time and resources in the process.
With a DAM system, you have a centralised and secure location for digital content which can be shared internally and externally, and which you know is consistent and up-to-date.
What is Product Information Management?
Product Information Management acts as a central management hub to consolidate, manage and enhance your product information.
It does so by collecting technical and marketing data from all your sources, enriching it, and then automatically publishing to your channels that need it the most—notably sales, marketing and digital. In doing so, it provides your business with one single source of product information truth.
With product information in one place through a PIM, your business and employees benefit through time-saving, increased collaboration and greater autonomy. And for your customers, this means consistent, accurate information throughout the purchasing journey, no matter the channel or marketplace.
So what's the difference?
Now that we've run through the characteristics of all four, you might still be a little confused as to how these actually differ. But don't worry — acronyms can get a little confusing!
Let's take each one in turn from the standpoint of PIM to understand the difference:
PIM vs DAM – we know that a DAM allows you to manage digital assets. But a PIM lets you store, manage and distribute these assets along with other product information.
PIM vs PDM – yes they might look the same but there's a big difference between these two. As we discussed, PDM revolves around optimising the product development stage through the availability of technical data. But PIM takes this and runs with it — providing sales, marketing and other teams with centralised, relevant product information (not just data) to put in front of customers.
PIM vs ERP – we've seen how powerful an ERP is for organising your key business functions. But while it may contain crucial information on your operations, it does not include detailed information about your products themselves. And that's where PIM comes in. It takes data from your ERP and combines it with rich product descriptions so that your customers are presented with compelling and consistent product stories, no matter the channel or device.
If you'd like to now see how a PIM works in action then be sure to check out our case study of smart-living company Proove.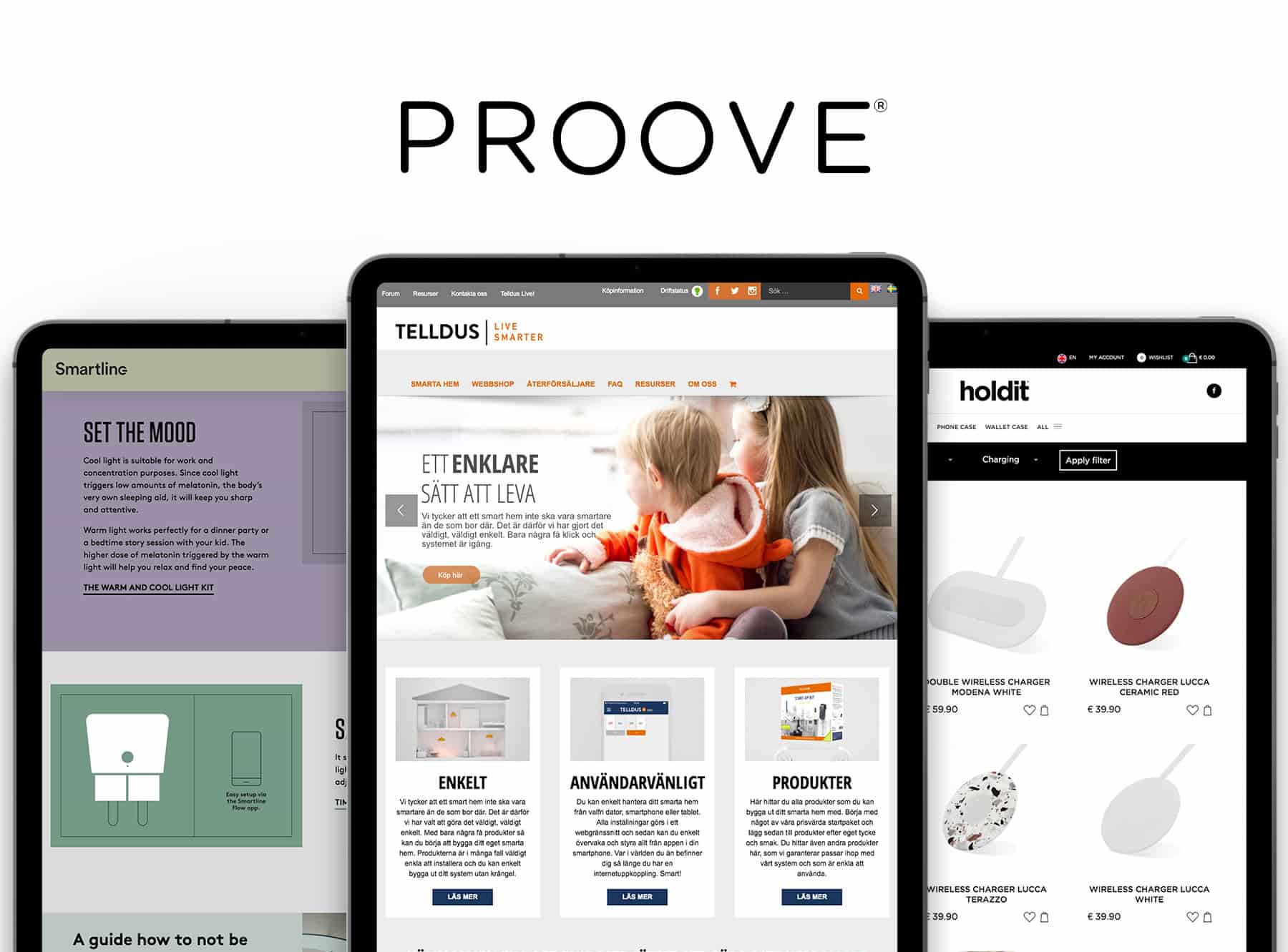 Vaimo implemented Akeneo PIM to create the infrastructure necessary for faster and easier product enrichment. As a result, the business has transformed its operational efficiencies and customer experience for greater conversions and sales.
Integration with your eCommerce system
You might now be wondering how you can integrate these various product systems with your eCommerce platform. To do so, you'll need an experienced integrations partner who can make sure that systems are aligned for technical success. At Vaimo, we have 10+ years' experience in integrating the world's leading business systems. Our expert teams deploy integrations across industries in both the B2B and B2C arenas. We understand that your business has its own requirements which is why we implement appropriate integrations to cater for your digital commerce aspirations. Learn more about our integrations here!