The commerce world as we know it ​is no more.​ The rule book ​has been thrown out.
In order to compete, you need an eCommerce store that surpasses customer expectations at each step of the purchasing journey.
In a time where business-as-usual means failure, Vaimo's experienced partners can give you the ​personalized, intuitive, and user-friendly eCommerce experiences ​that customers crave.
By integrating these new technologies, you'll create loyalty among even the most demanding shoppers and ensure that every click —from the homepage to checkout— keeps customers coming back.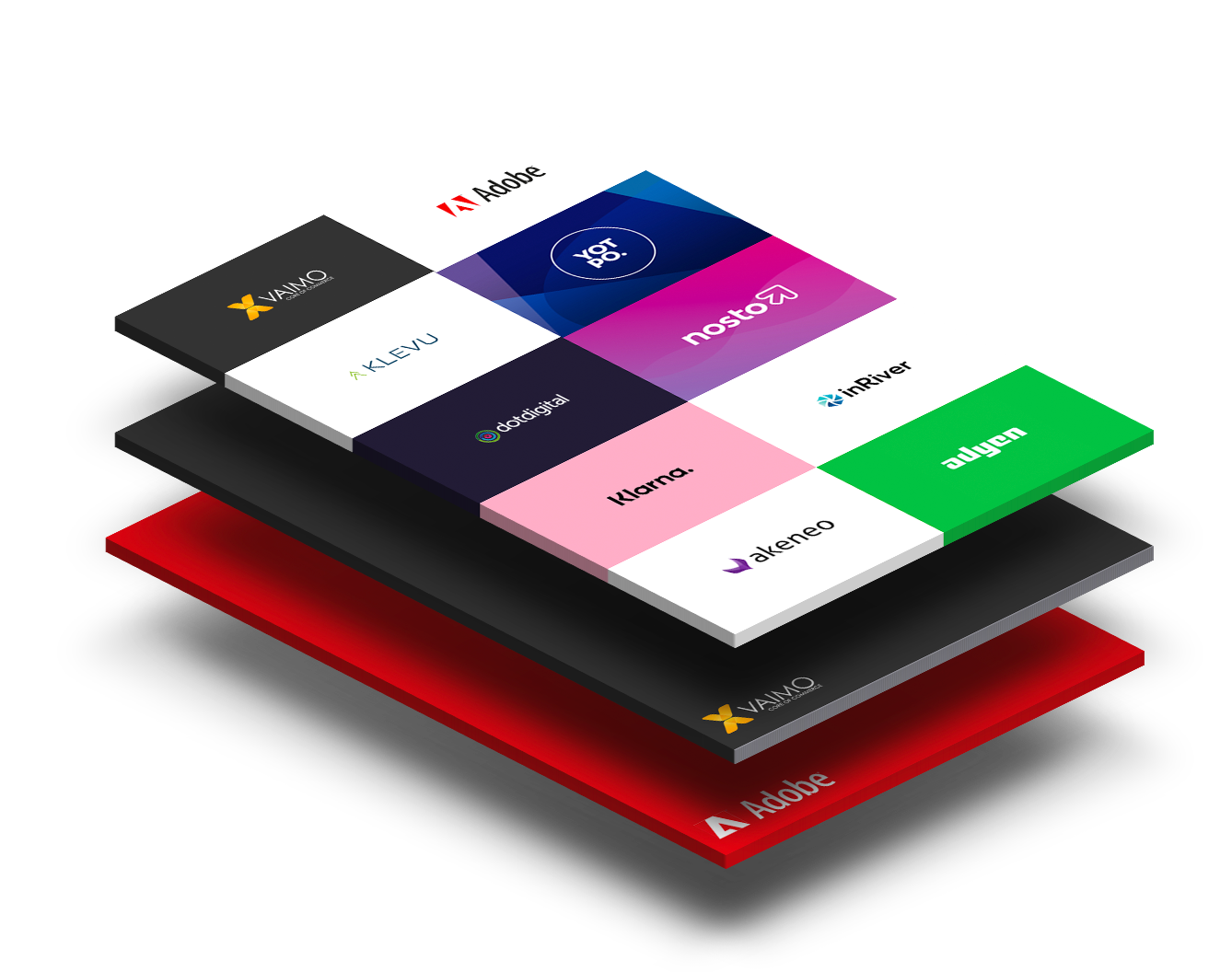 get insights to the latest innovations by our tech partners:
Commerce Intelligence by dotdigital
Voice search by Klevu
PIM 4.0 by Akeneo
Instant shopping by Klarna
Loyalty dashboards by Yotpo
Category merchandising by Nosto
Pay-by-link by Adyen
Connect through content by InRiver