Björn Borg
Björn Borg is a global firm, established in 1997, producing and selling underwear, loungewear, socks, swimwear, sportswear, footwear, bags and fragrances.
View Live site
Efficient eCommerce systems
Björn Borg's aim was to improve the navigation and ease of use of its eCommerce site for customers as well as improving cost-effectiveness and management capabilities for the in-house development team. It needed to add functionality to the site, simplify the check-out process and drive online sales growth.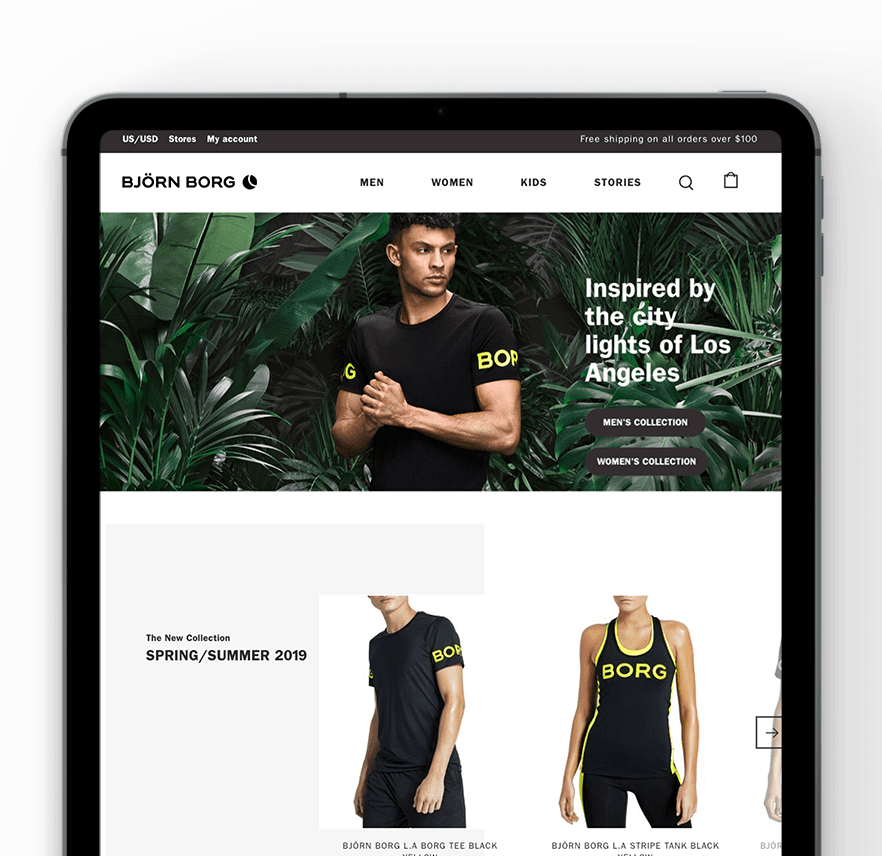 50%
Increase in conversion rate
15%
Decrease in cart abandonment
4000+
Visitors per day
The solution
Smooth and frictionless shopping
Though the Björn Borg eCommerce site delivers a relatively small proportion of the company's total turnover at this stage, the company views it as a strategically important part of total sales. Vaimo created a new product filtering functionality; added the option to select various colours when viewing clothing items; developed the functionality for displaying related items on product pages; simplified the checkout process, which is now only one step; and also added cross-selling functionality to the checkout page. The localisation of currency and languages simplifies the overall purchasing experience.
"Vaimo's competent and skilled back and front end developers contributed a great deal to the project through their skills and very relevant recommendations. They demonstrated a high level of commitment and availability throughout the project."
Jonas Lindberg Nyvang
Marketing & Communication Manager Reaching new eCommerce heights
Björn Borg presented Vaimo with multiple challenges. Their previous site was not user-friendly, and the check-out process required navigation through a number of screens—a problem that may have contributed to cart abandonment. Vaimo improved the layout, navigation and design of the website significantly. Vaimo also developed one-step checkout-process and enhanced the ability to manage ongoing web development in-house. Development started in March 2012, and the new site launched at the end of August 2012.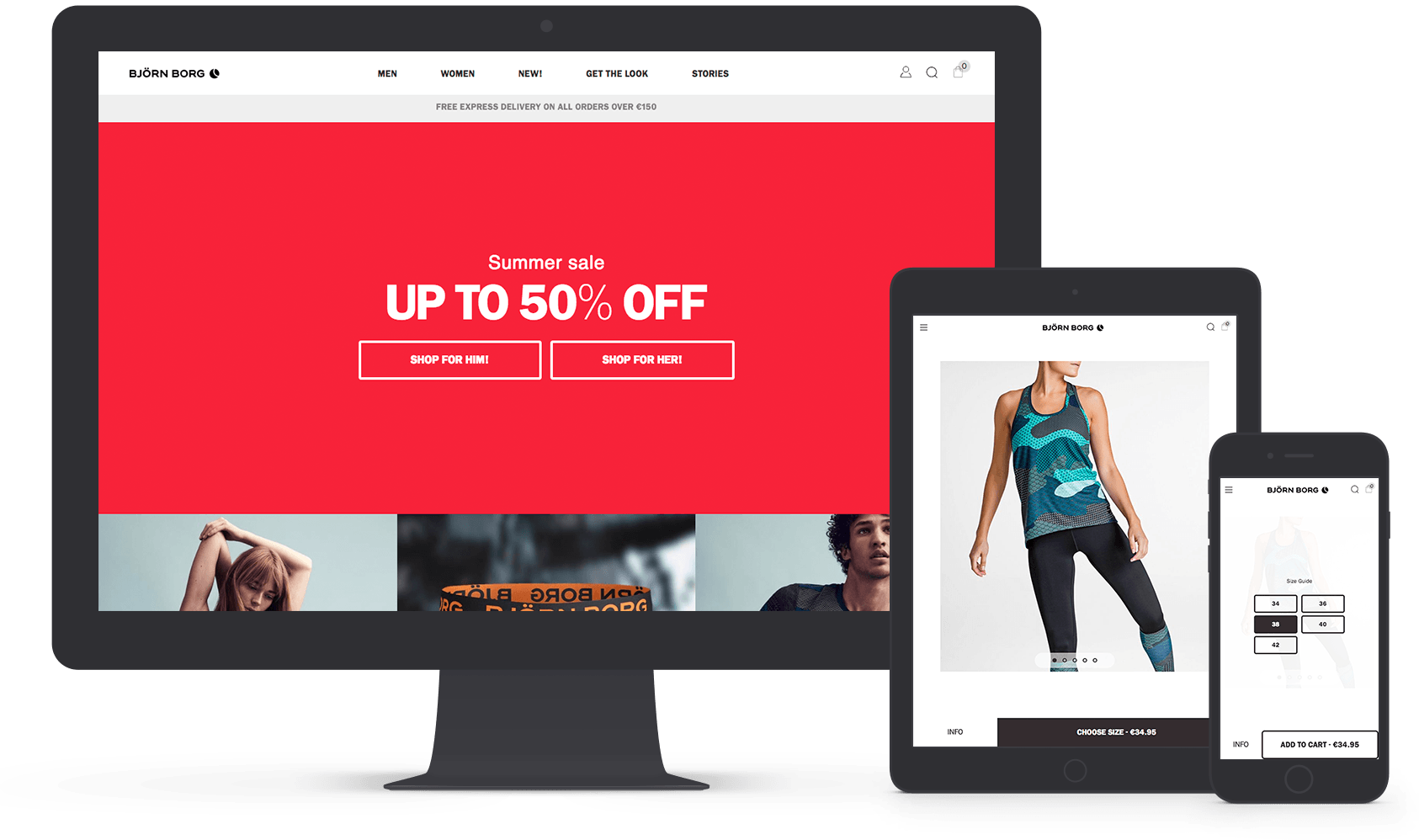 Features implemented
Magento Commerce 2 Upgrade
Multi-Option Filtering
Up-sell on Product Page
One-step checkout
Internationalisation
Cross-sell on checkout page
Want to accelerate your online sales?
Vaimo builds digital experiences to help your business drive online sales and growth. Get the competitive edge today by partnering with our team of knowledgable commerce experts whose number one aim is to help your business succeed.
Get in touch