Björn Borg
Björn Borg was founded in 1997 under the same namesake as the Swedish tennis legend. Starting with underwear, the company is today a global brand with all types of sportswear and high recognition all over the world. The brand's mission is to build the best sports fashion brand for people who want to be active and attractive.
Live site
The challenge
Björn Borg first came to Vaimo with the need for a new ecommerce site. Björn Borg presented Vaimo with multiple challenges. Their previous site was not user-friendly, and the check-out process required navigation through several screens—a problem that may have contributed to cart abandonment. Magento was chosen after an initial recommendation, and Vaimo due to its extensive knowledge and expertise in the platform and ecommerce.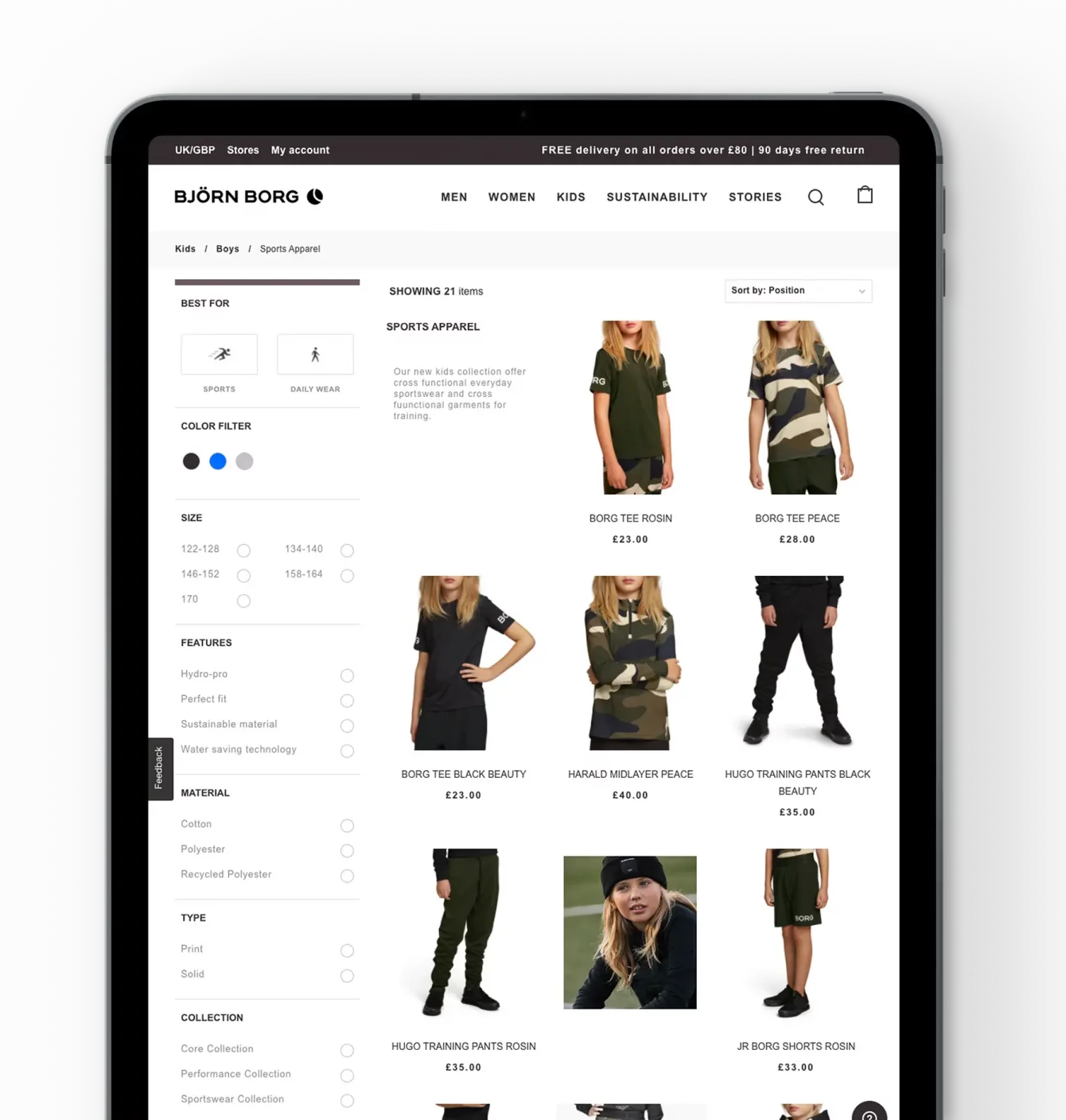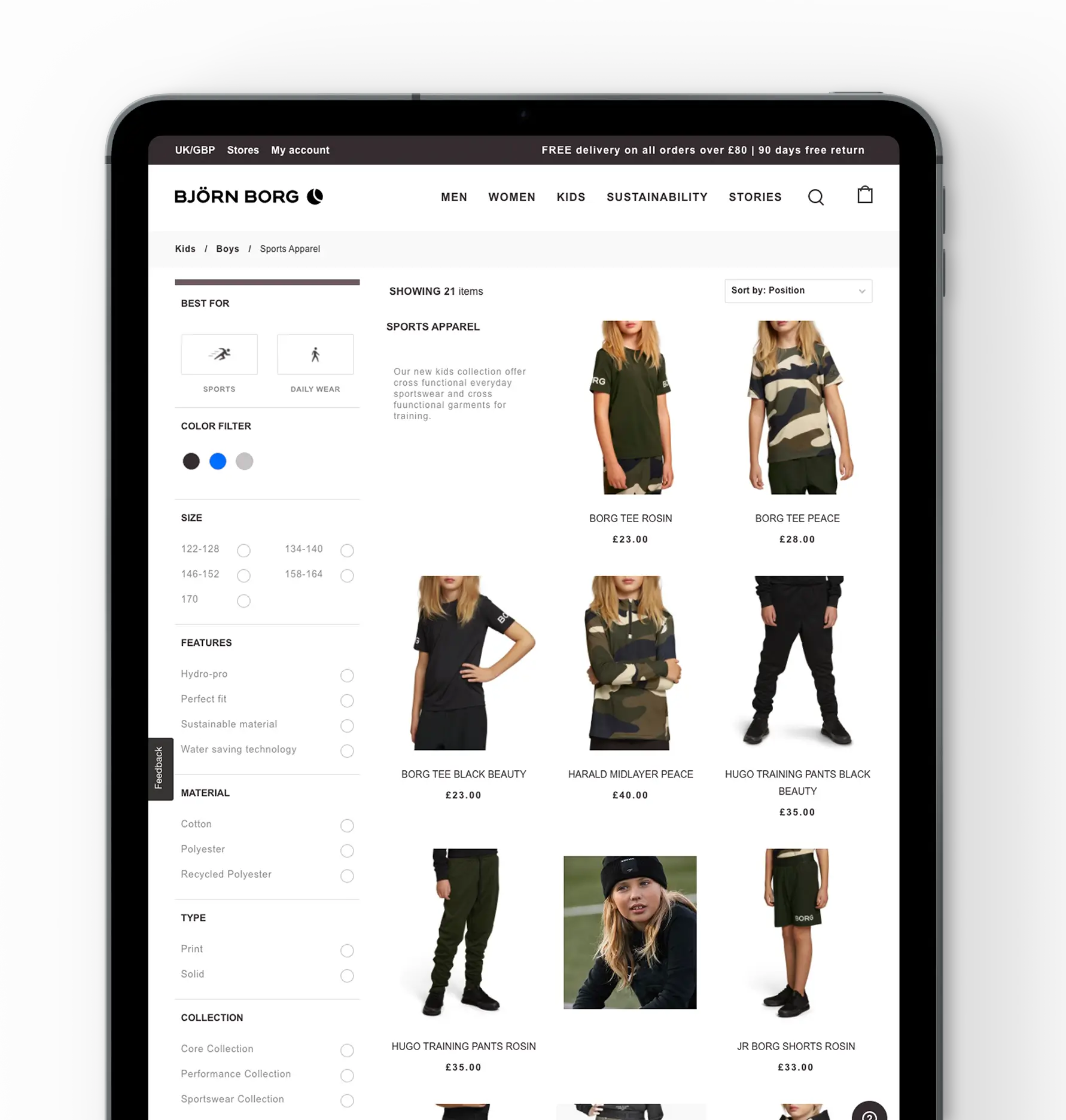 "Vaimo has proven to be a loyal partner in our journey of transforming our brand and taking our site to the next level. The dedicated team with skilled project managers, frontend and backend developers are keen to see that your projects become as successful as possible"


Martina Lundberg
E-com Project Manager The future
Björn Borg invested in a new, highly automated omni-warehouse in Sweden which will create synergies between physical and digital commerce, showing a true omnichannel presence and their sustainable approach.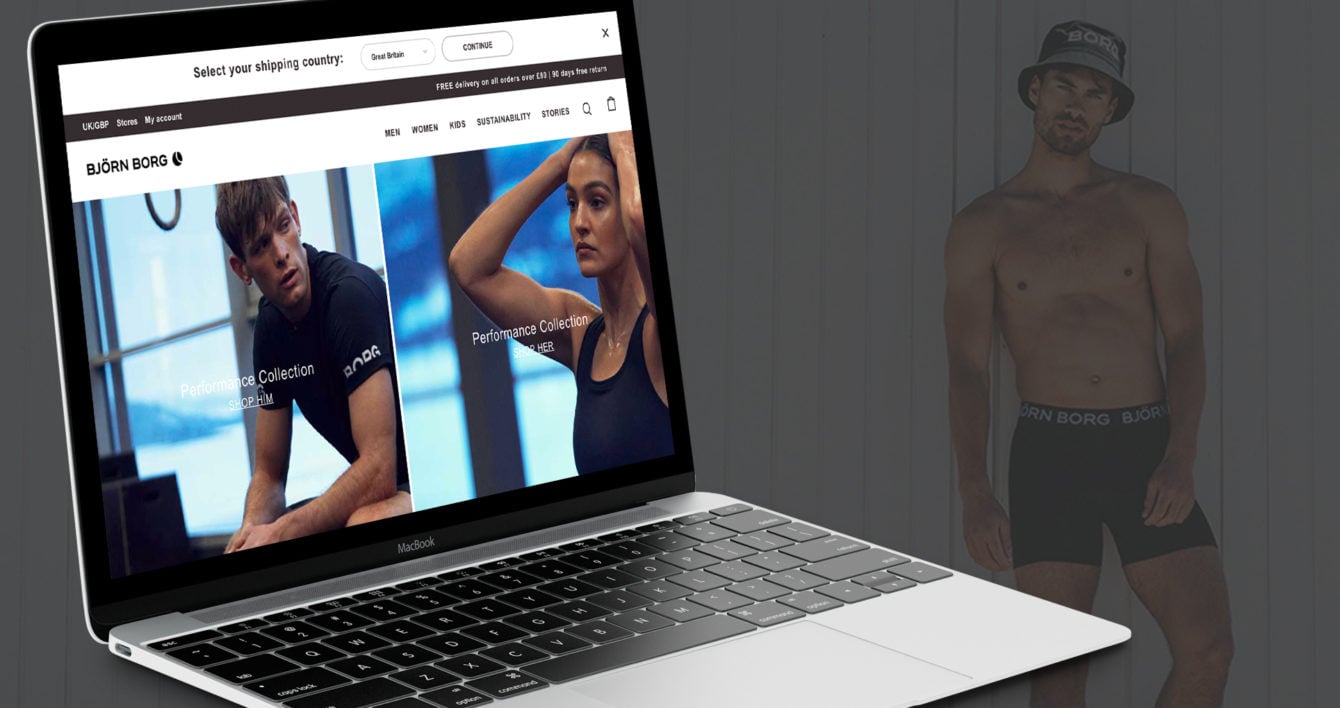 Features implemented
Klevu

Yotpo

Nosto
Floxbox
VWO
Adyen
Socital
Zendesk
Hotjar
InRiver PIM
Navision
Voyado
Badge Module for Magento 2
Style product module for Magento 2
Want to accelerate your online sales?
Vaimo builds digital experiences to help your business drive online sales and growth. Get the competitive edge today by partnering with our team of knowledgable commerce experts whose number one aim is to help your business succeed.
Get in touch