Alcohol ecommerce has seen remarkable growth over the past few years. Even in the U.S., where regulations previously held back the digitalization of this industry, the online wine and beer business is booming. Revenue in the U.S. alcoholic drinks market is expected to grow by 10.51% from today to 2025.1 And the average growth rate of alcohol ecommerce is approximately +20% annually.
And while easing up on legal constraints and the increase in online alcohol purchases was primarily driven by necessity, it's safe to assume this change in consumer behavior is here to stay. Especially considering that in 2023, millennials will make up almost 45% of those of legal drinking age in the U.S. And by 2030, this group will be nearly 54% of the population of legal drinking age.2 This means alcohol brands and vendors need to adapt their strategies to the landscape of ecommerce to attract these younger crowds with high expectations in terms of online purchases.
TABLE OF CONTENTS
D2C in Alcohol Ecommerce
With deregulation and increased demand for digital services, this new landscape represents an exciting opportunity for alcohol brands to choose the D2C (Direct to Consumer) route.
Most alcohol brands today still rely on third-party distributors. But owning your D2C channel in the form of an ecommerce website enables companies to capture more demand, increase their margins, and control every part of the customer and brand experience.
Below are three benefits a D2C business model may offer alcohol brands going digital:
1. Lower Barriers to Entry
Even before the pandemic, startups were finding ways to make it easier to order alcohol. Drizly, Saucey, Thirstie, and Instacart have gained popularity by helping consumers find retailers. These services allow buyers to shop by brand instead of relying on a specific retailer.
2. More Control Over the Customer Experience
Going D2C is an efficient way to reclaim and brand the customer experience. A website and ecommerce store allows you to share your brand story and unique selling points in much more detail than if you're working with a retailer. Close to 90% of consumers state that a company's shopping experience is equally important as its products.3 A D2C channel will give you access to valuable customer data so that you can provide outstanding experiences.
3. Optimized Distribution and Increased Access
In the U.S., alcohol home delivery varies on a state-by-state basis.4 Some states, like Oklahoma, eased alcohol home delivery regulations during the COVID-19 pandemic. Software like Sovos ShipCompliant can help with tax calculations and get products to customers while complying with the different laws in every state.5 An advanced D2C ecommerce site will also help you handle these complexities and cater to a larger audience.
Related Reading: Complete Guide to D2C: Trends, Benefits, Risks and Tips for Success in 2023
Alcohol and Home Delivery in Different States – A Legal Perspective
The alcohol industry in the U.S. is built on a three-tier system of alcohol distribution. This is the system that was set up after the repeal of Prohibition. The three tiers include the importers or producers, the distributors, and the retailers. The basic design is that the producers can only sell their products to distributors, who then sell to retailers, and only they are allowed to sell to consumers.
Producers include brewers, distillers, winemakers, and importers. The purpose of the three-tier system is to avoid tied houses6 and "disorderly marketing conditions."7 Some states became alcoholic beverage control jurisdictions after Prohibition, meaning the state had an alcohol monopoly.8 In these states, the distribution tier and sometimes the retailing tier are mainly operated by the state itself. There is only one state with an entirely private-owned retail and distribution system, and that's the State of Washington. Here, retailers can purchase alcoholic beverages directly from producers, negotiate discounts, and warehouse their inventory.
Related Reading: What Is Digital Commerce?
Is D2C Ecommerce a Good Fit for Your Alcohol Brand?
Is it always a good idea to invest in your own D2C ecommerce store? Well, it depends. The U.S. is a complicated market in many ways, with differing regulations between the states. It really comes down to what product you're offering.
For those selling beer and wine, great news, an increasing number of states are loosening their restrictions around online sales. So if you are a wine or beer brand, you should consider building an online store for your products. There's never been a hotter opportunity to get into an emerging market sector than now.
For some, though, like a distillery, you are more limited in what you can do. Here, the recommendation would be to focus on ensuring that your products, brand identity, and brand story are accurately and well represented in retailers' online stores.
For many distillers, this means that instead of investing in a robust ecommerce platform, other digitally-driven solutions may be better suited to help you systemize your online business. Technologies to look into here include Product Information Management (PIM), Digital Asset Management (DAM), and Customer Data Management solutions.
"With deregulation and increased demand for digital services, this new landscape represents an exciting opportunity for alcohol brands to choose the D2C (Direct to Consumer) route."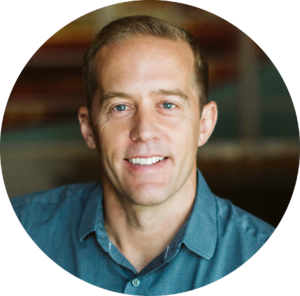 Martin Hjalm
Country Manager, USA
Vaimo
2 Main Risks of Shifting to D2C
While shifting to a D2C strategy brings numerous benefits as you can see from the success stories above, you cannot ignore the risks and costs associated with the move. Businesses that relied on a distribution model in the past might find that selling directly to their consumers is more complex than they initially hoped.
4 Important Alcohol Ecommerce Trends
At the core, buying alcohol online isn't that different from other fast-moving consumer goods. And customers' expectations related to the experience are very much the same for alcohol as for buying groceries or electronics. Here are four essential insights that alcohol brands should leverage:
1. People Prefer Digital Shopping
COVID-19 forced us into a rapid digital adoption. But forced or not, many have come to realize they prefer the convenience of picking out their wine from the couch, and most people have fully embraced the new, digital way of doing things.
2. Personalization Is Key
When people start buying alcohol online, they're already accustomed to highly personalized and seamless shopping experiences from purchasing other types of goods. So while the alcohol industry is relatively new to the digital scene, it's essential to deliver the level of personalization and service that consumers have come to expect online elsewhere.
3. Ecommerce Requires Digital Marketing Strategies
Alcohol brands will need to reinvent their branding and marketing strategies and adapt to digital selling. Before, most people bought wine and spirits in physical stores, but those days are history. This rapid transformation requires brands to innovate and evolve to stay relevant and visible.
4. First-Party Data Will Help You Win
By adopting a digital-first mindset and building a solid infrastructure for collecting and leveraging first-party data, alcohol brands can make giant growth leaps. This is a race where the most digital-savvy businesses will see great returns, and those who keep doing things the old way will risk being left hopelessly behind.
Related Reading: First-Party Data Strategy: Tips and Trends for success in 2023
How Vaimo Can Help
You must be able to adapt to rapid changes, both in demand and in consumer behavior. A constantly changing environment requires constant learning and adaptation.
Brands that can build the right capabilities to adapt to a fast-changing environment will stand out, attract new customers, and out-pace the competition. The organizations willing to experiment, research, and innovate will have far more opportunities in the year ahead than those unwilling to change.
At Vaimo, we're experts in digital commerce. As a full-service omnichannel partner, we can help you with every part of the process—from strategy, design, development, and managed services to brands, retailers, and manufacturers worldwide.
If you're looking for a partner to guide you through this digital transformation journey and help you understand how to make the most of the new ecommerce landscape, we're here for you.
We can help you build and finetune your ecommerce strategy, implement the technical changes required, and redesign and improve the digital customer experience and buying journey. Get in touch to talk to one of our experts.
Sources:
1 – Alcoholic Drinks – United States –– statista.com
2 – Alcohol Ecommerce –– ziffity.com
3 – Salesforce Report –– salesforce.com
4 – FAQ: Can You Buy Alcohol Online? Yes, but it Depends on the State –– spy.com
5 – Sovos ShipCompiant
6 – Tied House –– wikipedia.org
7 – Three-tier system –– wikipedia.org
8 – Alcoholic Beverage Control Jurisdiction –– wikipedia.org